While travelling abroad with their family, Sara and Falak are enjoying the time of their life. They arrived in Norway, where they joined the Pakistani community in celebrating Pakistan's Independence Day. Sarah was also given an award during this time.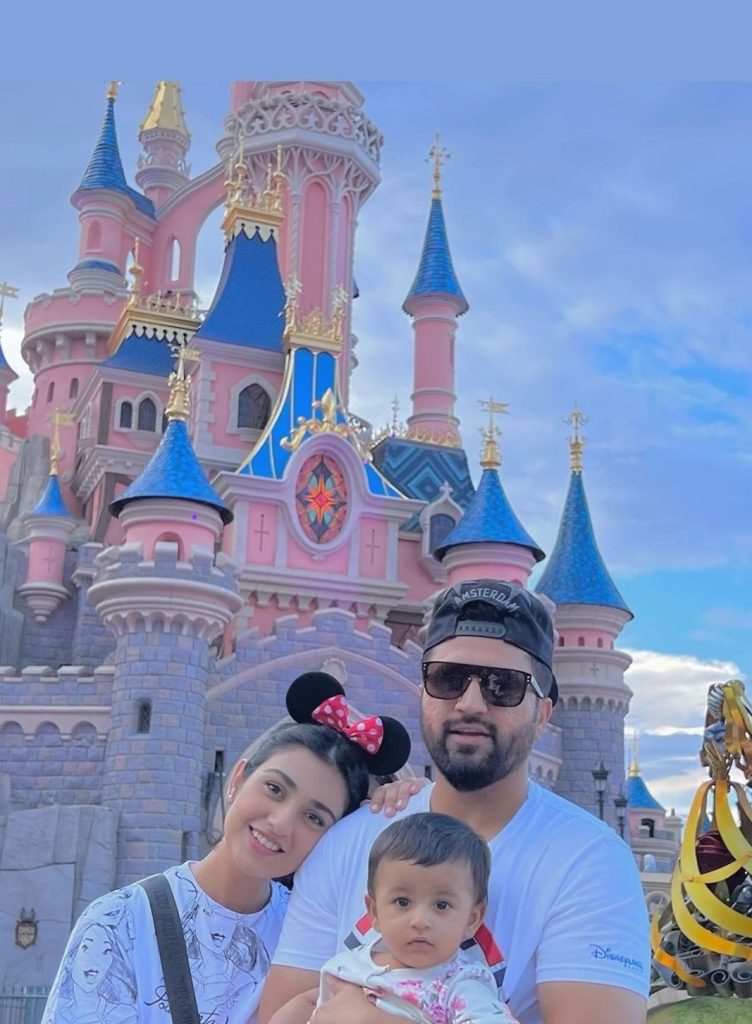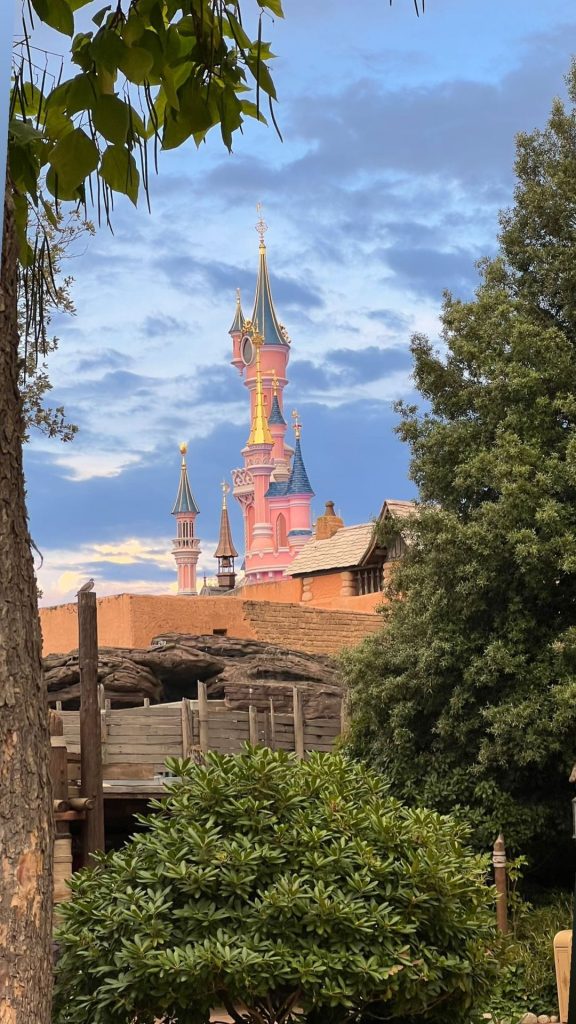 Alyana, Sarah's daughter, and Ayesha, Noor, as well as Ayesha's husband, are all travelling with them. The family is currently travelling to Disneyland, the most amazing location on earth.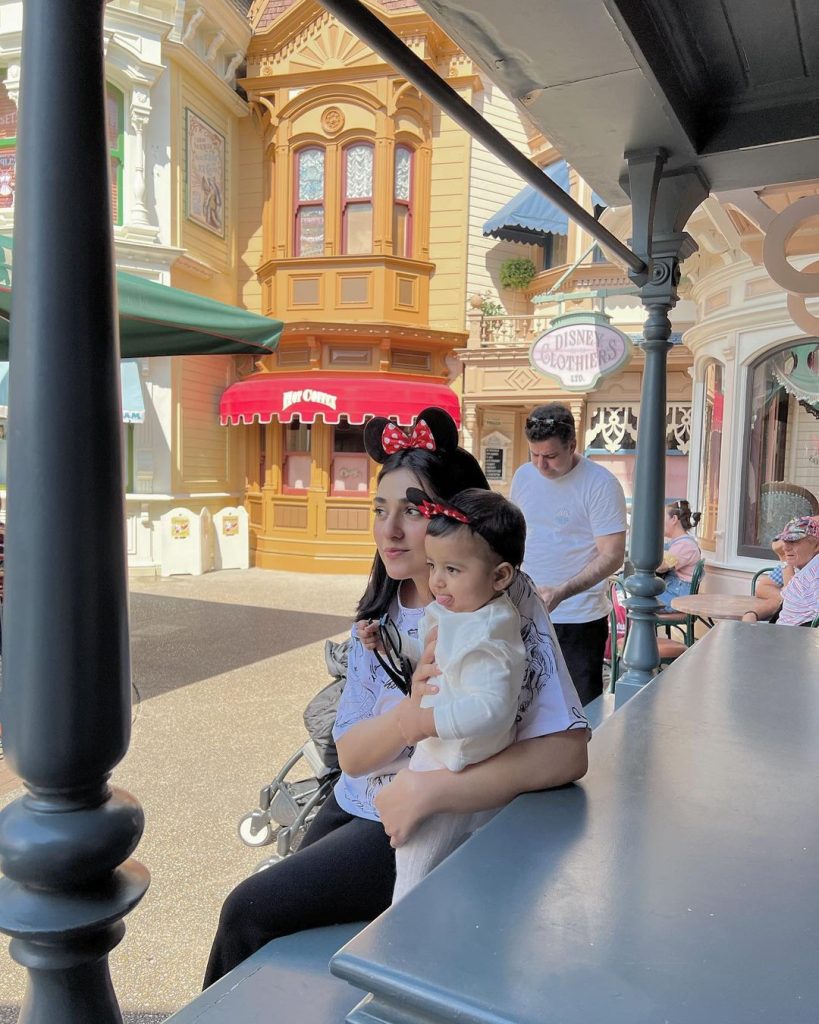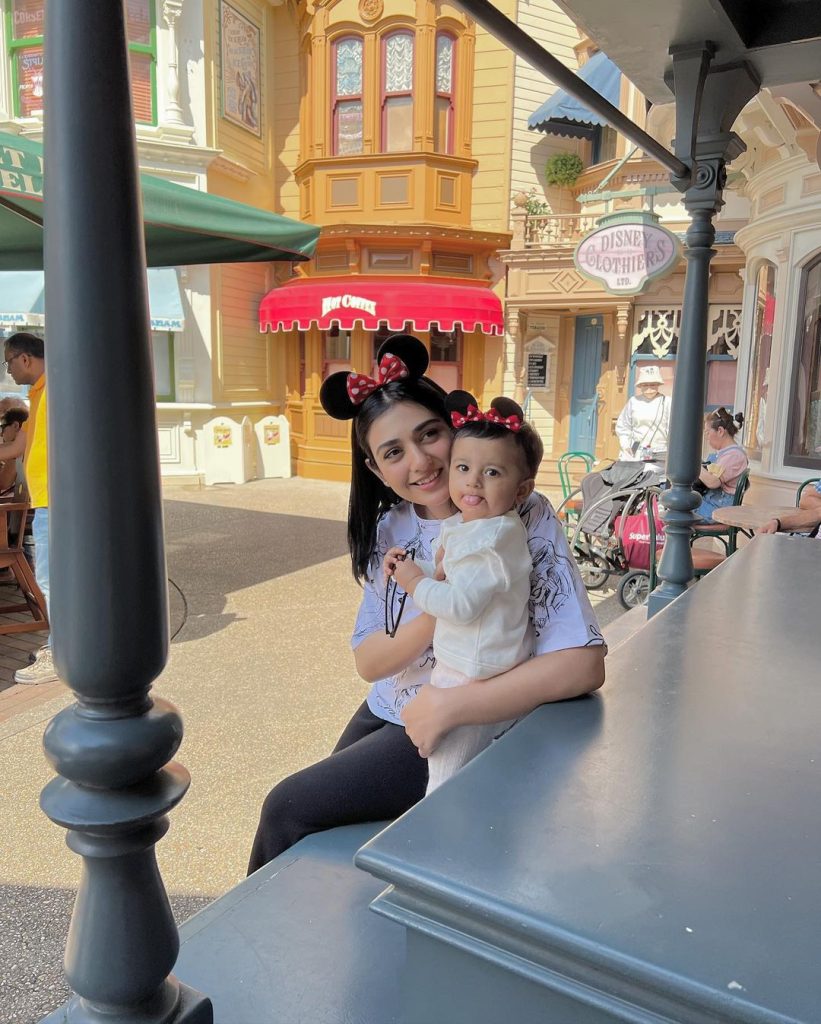 The entire family poured into Disneyland Paris in full Disney regalia, including Mickey's ears on their heads. Falak recorded the journey and has been giving his fans sneak peeks into their travels. He never misses an opportunity to tease Ayesha or Noor like the cheeky brother-in-law he is, which makes the fun and excitement grow exponentially.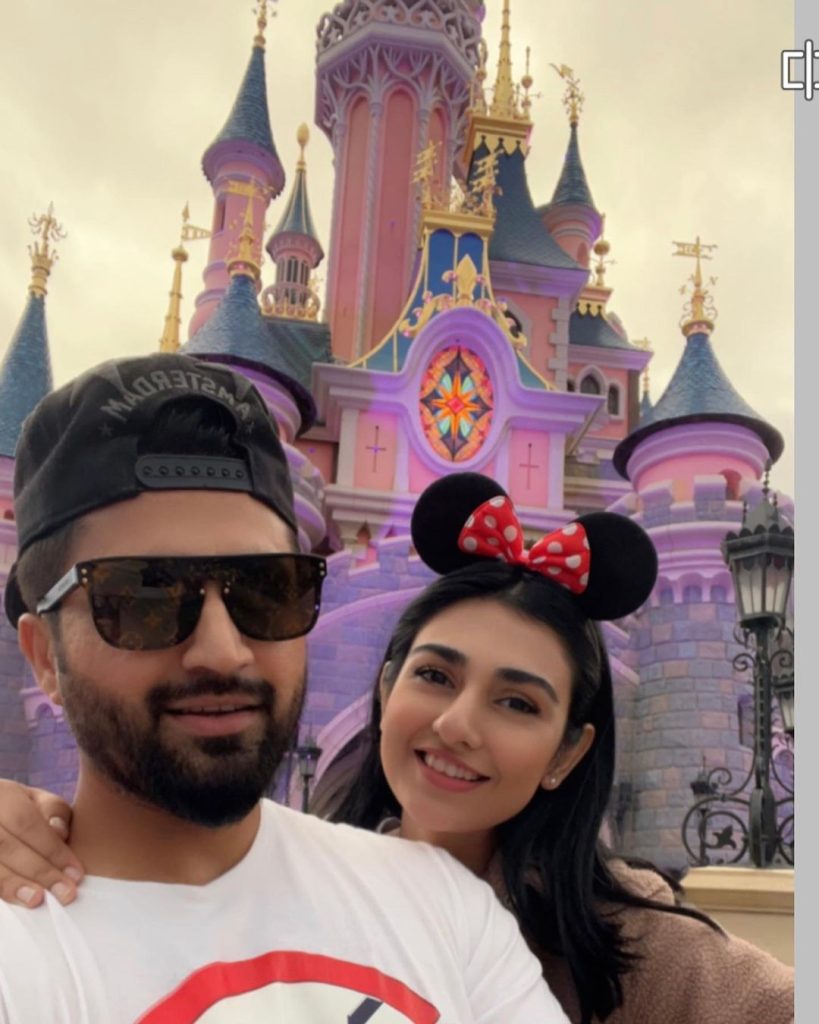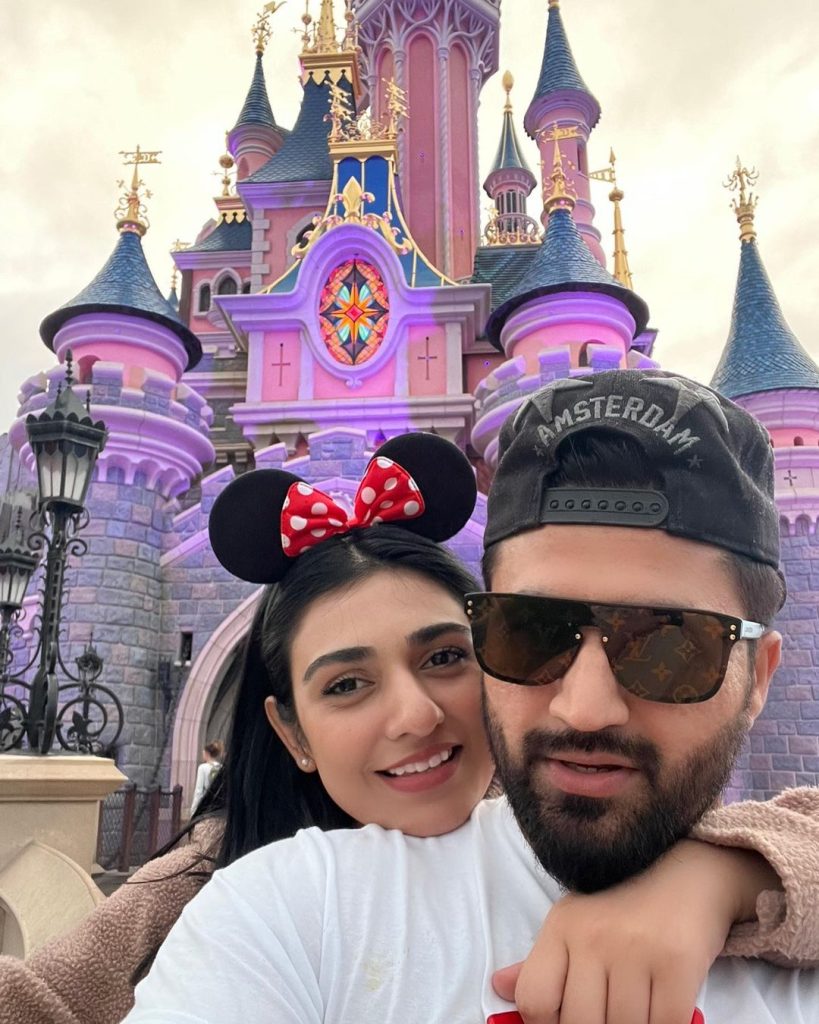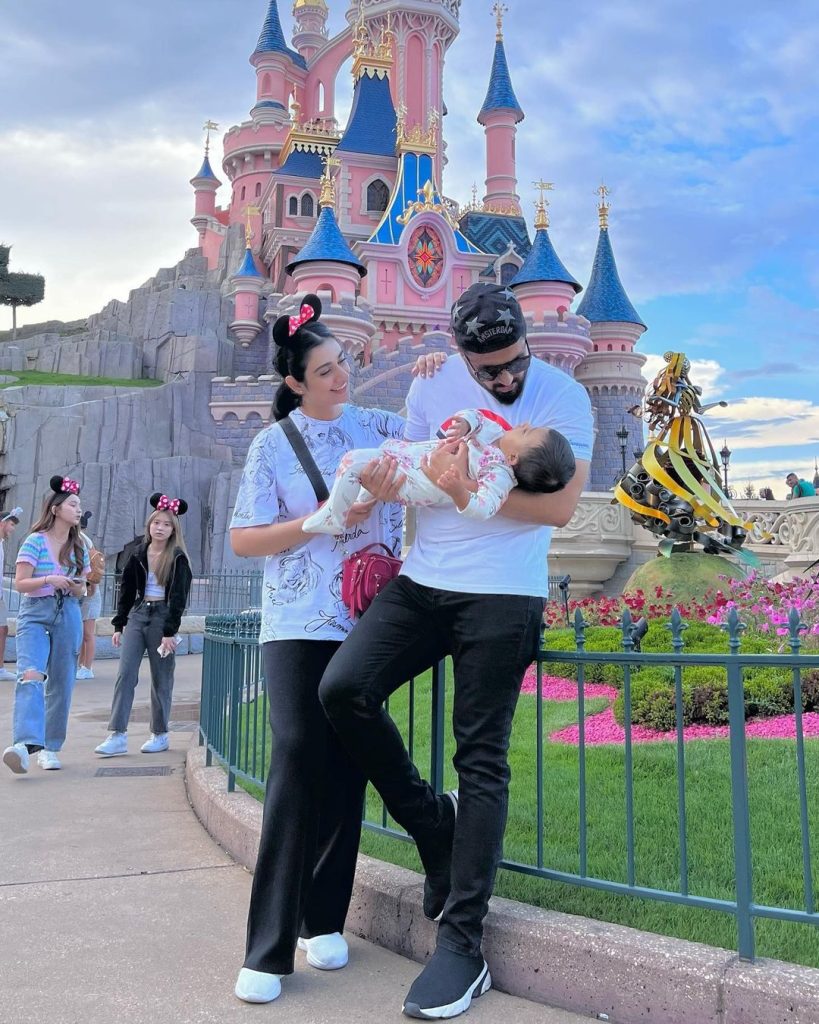 While her husband Falak Shabbir waited for his famous wife, Sarah Khan also greeted several fans at Disneyland and took photos with them. Following are some lovely images of Sarah and Falak's small family taken at Disneyland:
Alyana is too young to grasp where she is, but her mother will undoubtedly have a great day nonetheless!