Both Falak Shabir and Sarah Khan have developed careers in their fields. Many people praised their marriage because it was a really happy surprise for all their fans and came about fairly abruptly for a mega star and a rock star. Now that Sarah and Falak are parents to the wonderful baby girl Alyana, Falak has been giving Sarah the most romantic gifts and gorgeous roses for her girls.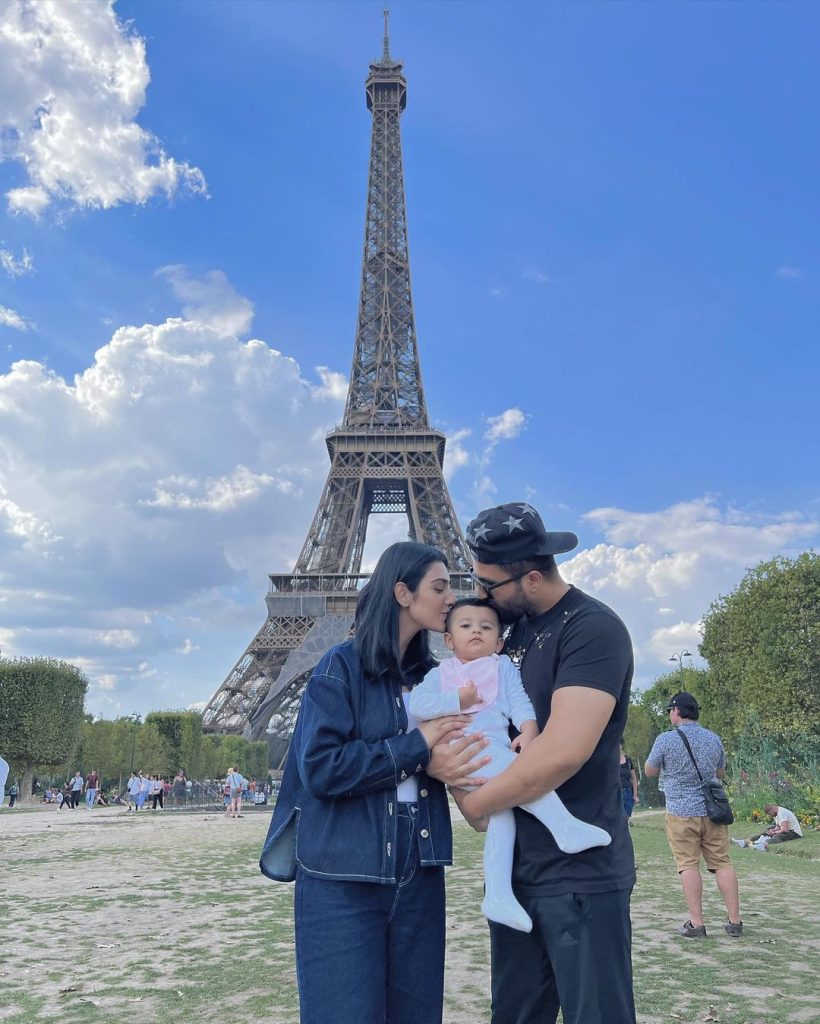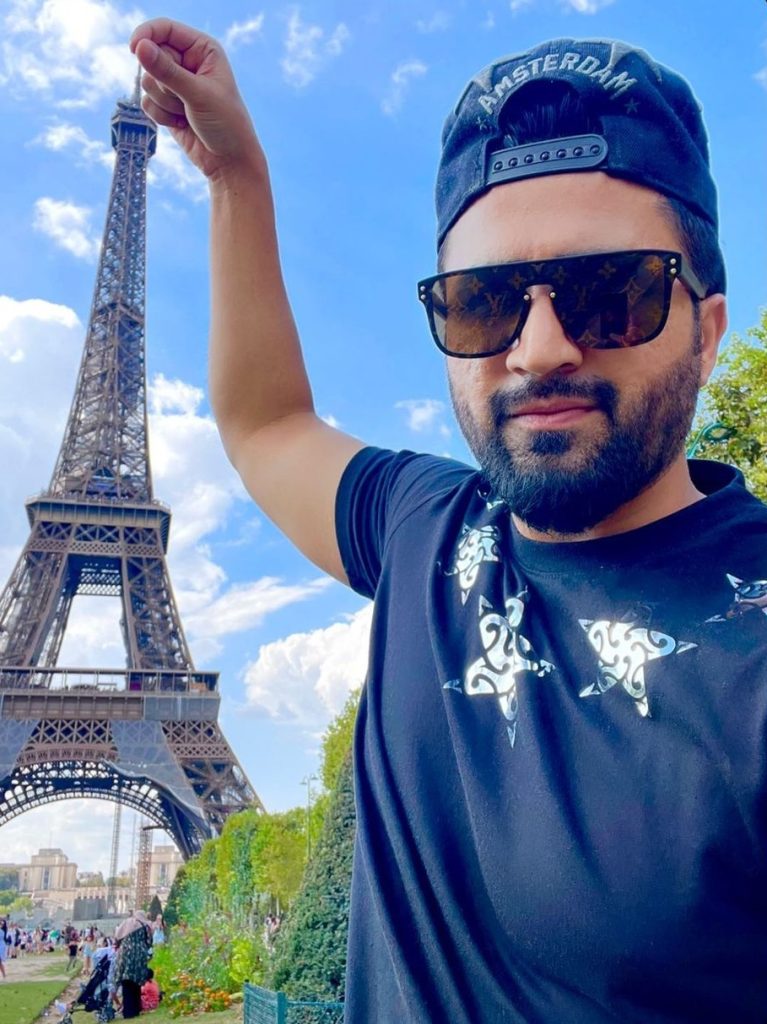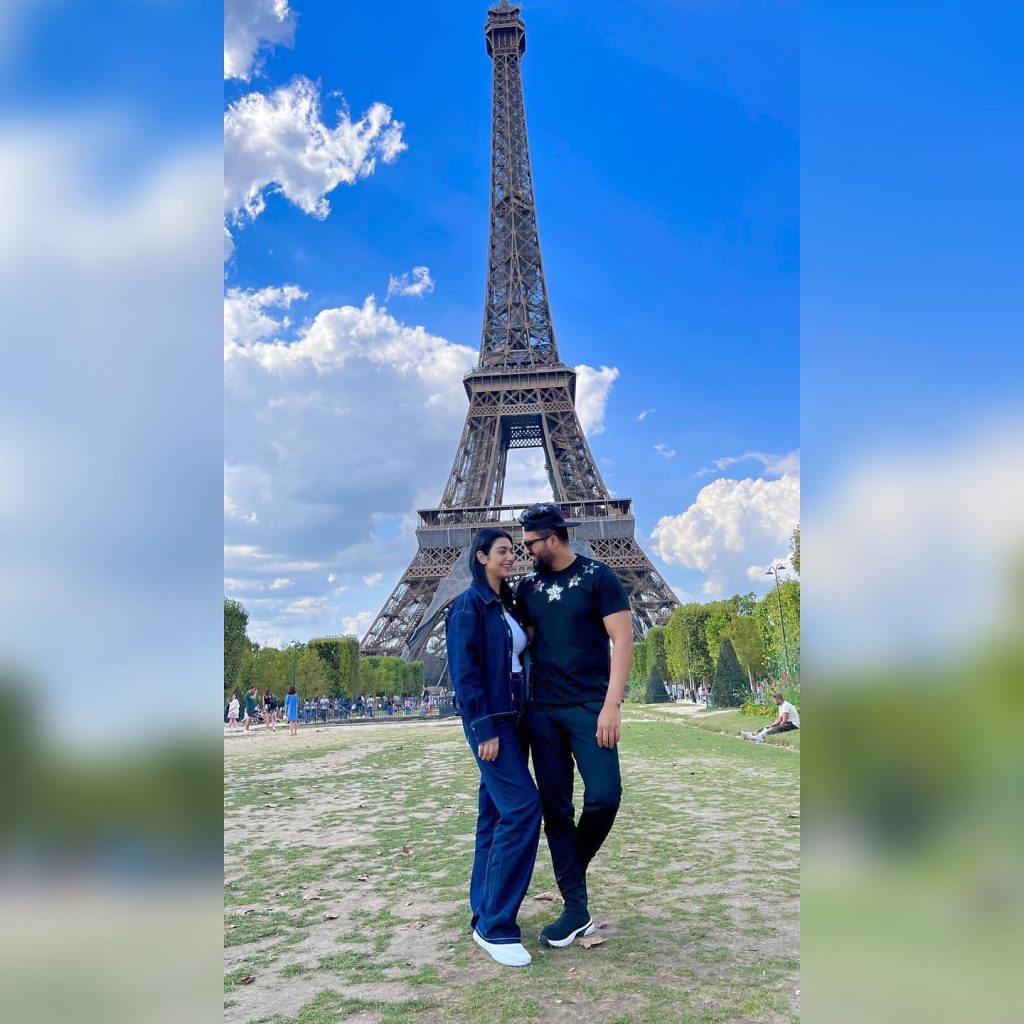 The small family is currently travelling with their entire family. First, they went to Norway, where Sara received a Pride of Performance award and Falak gave a performance. When they eventually arrived in France, the family enjoyed themselves greatly at Disneyland. Falak Shabir and Sarah Khan have finally made the decision to spend some quality time together while touring the Eiffel Tower in Paris.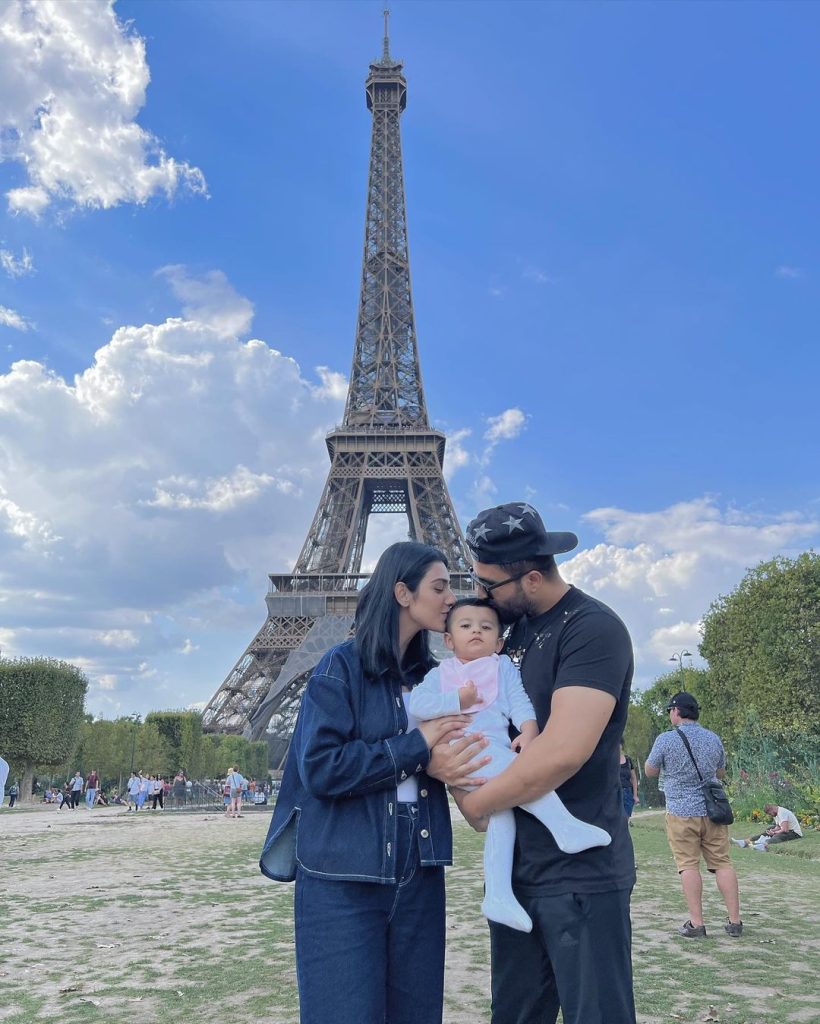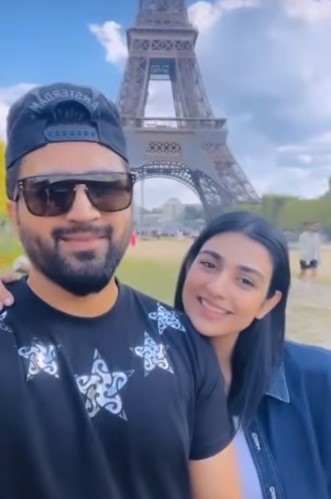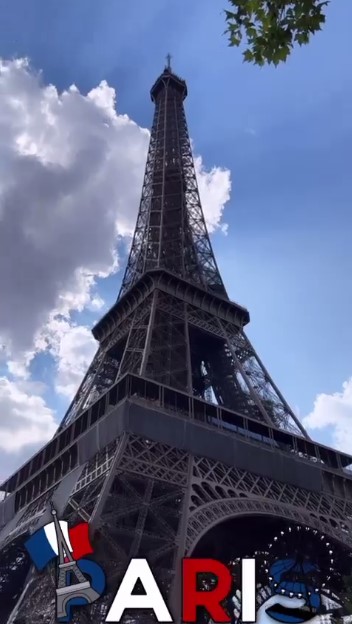 They conducted a little photo shoot to share with their fans while their little baby was also there. Here are a few pictures from Sarah, Falak, and Alyana's trip to the Eiffel Tower. Falak isn't forgetting to tell their followers how happy they are, and Sarah and Falak are undoubtedly enjoying the time of their lives on this vacation.