Sarmad Khoosat and Nadia Afgan are fantastic co-stars and close friends; they have wonderful chemistry together. Actress Nadia Afgan recently attended the wedding of renowned director Sarmad Khoosat's family.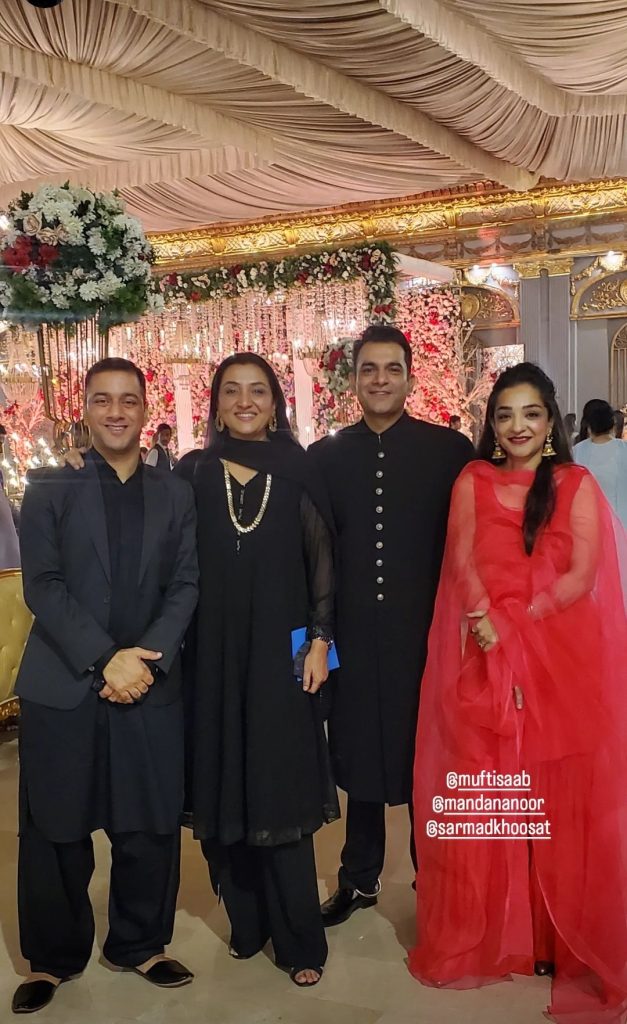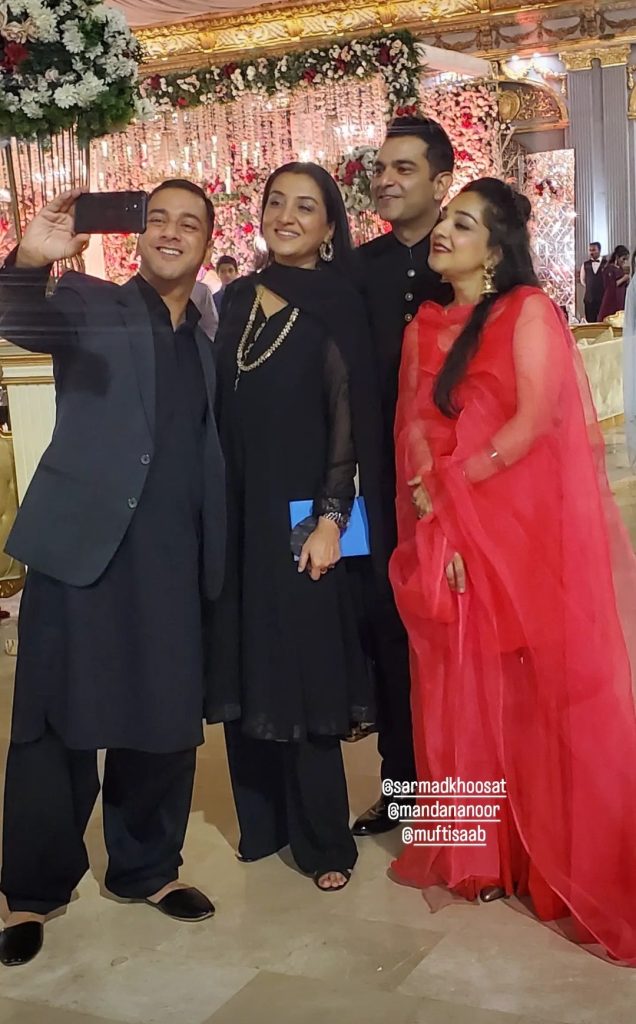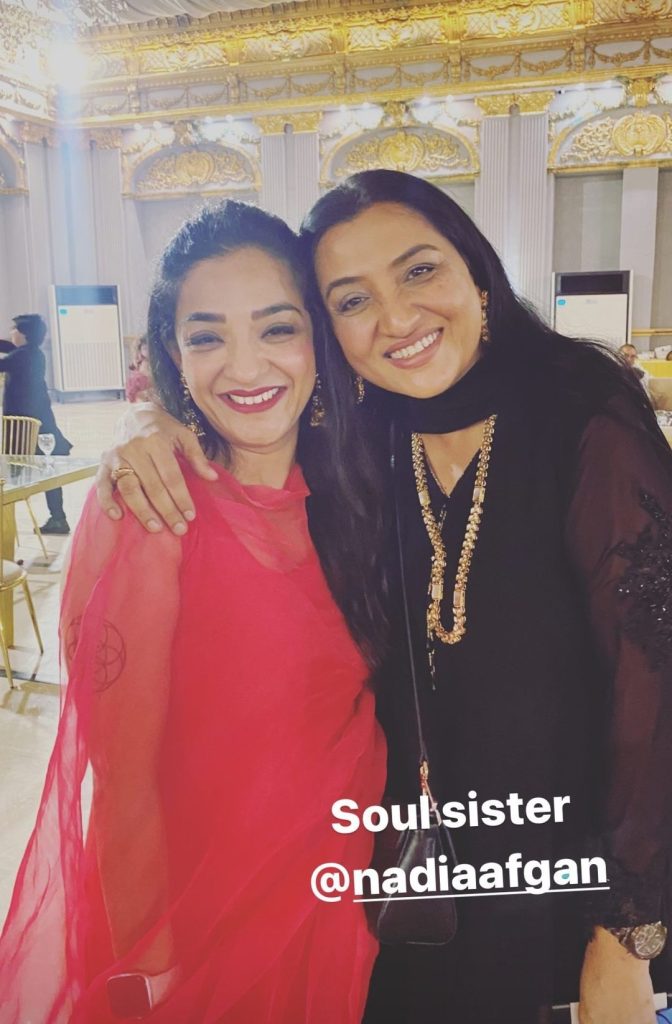 Nadia Afgan, a well-known actress from Suno Chanda, has released photos from the wedding. In any case, Sarmad Khoosat also announced the nuptials of his niece Ninna. Additionally, Sarmad Khoosat shared a dancing clip from her niece's Mehndi celebration. Sarmad Khoosat can be seen dancing on the pasoori with the bride in the video. Here's the video, enjoy!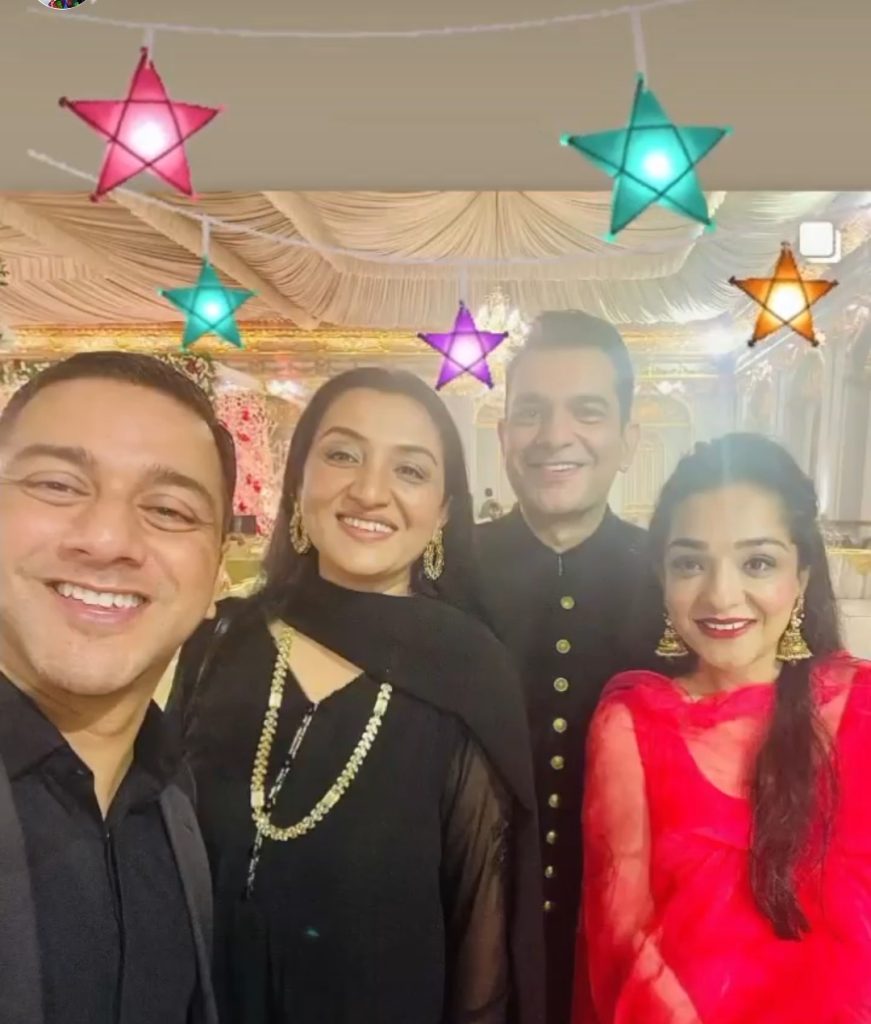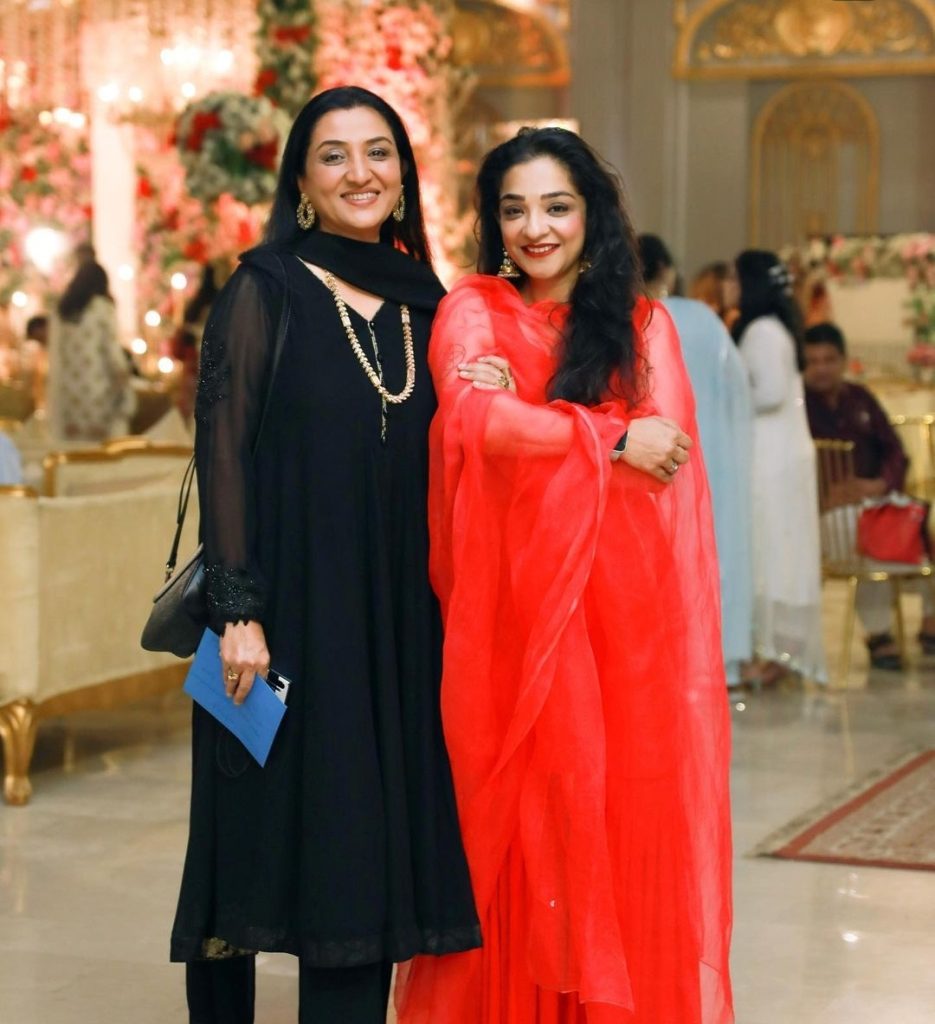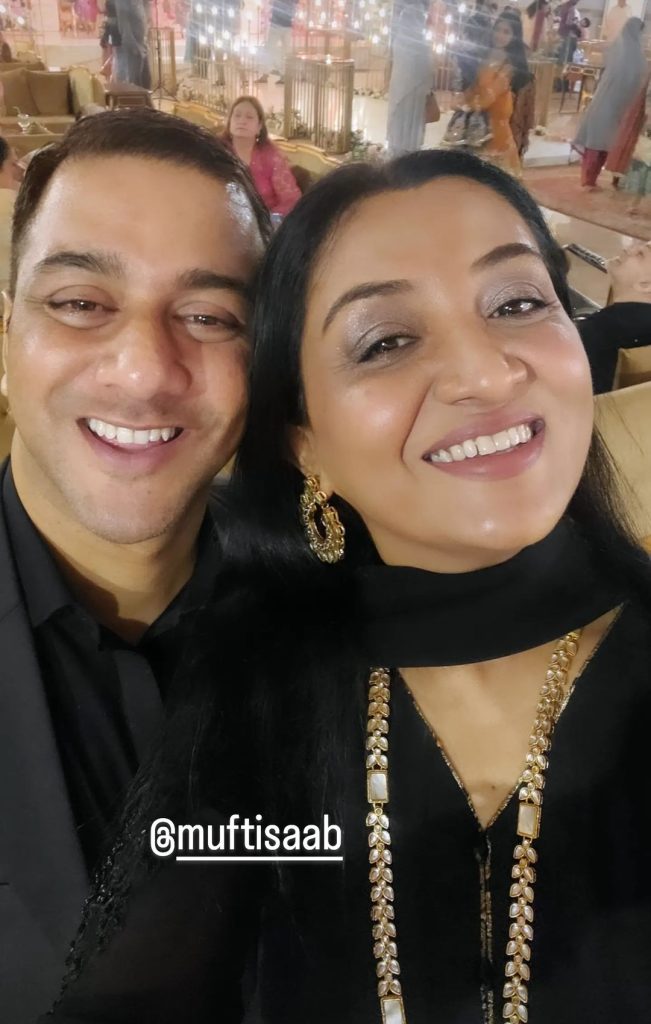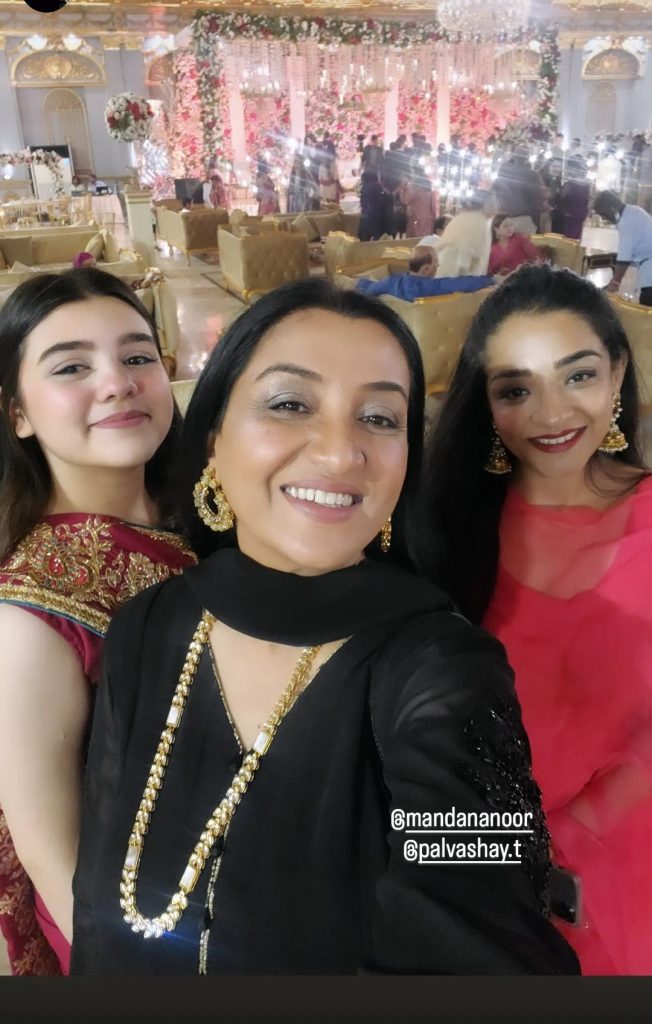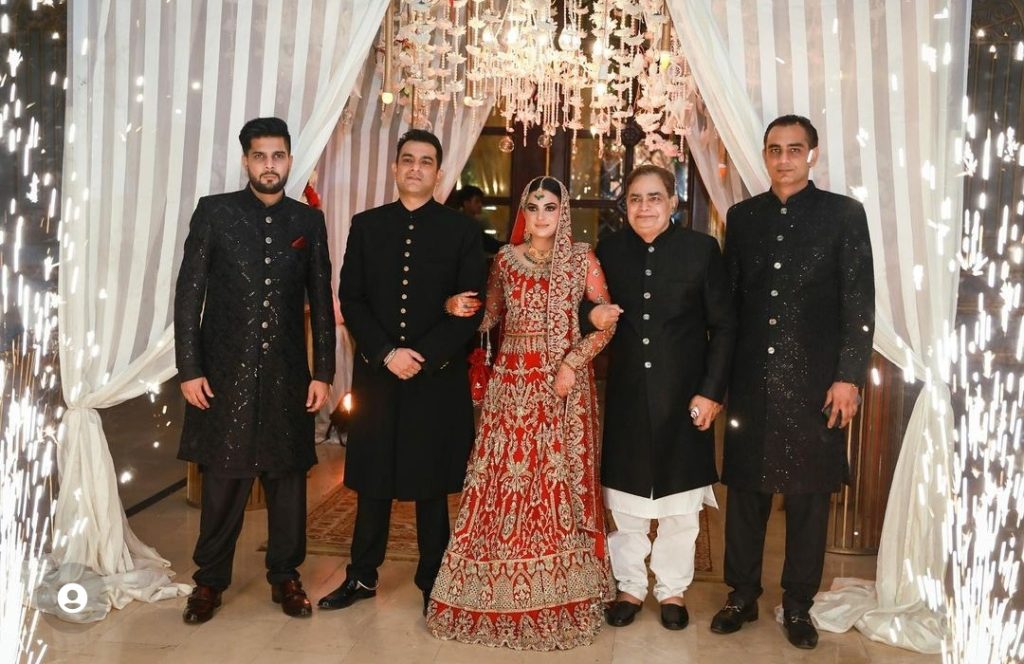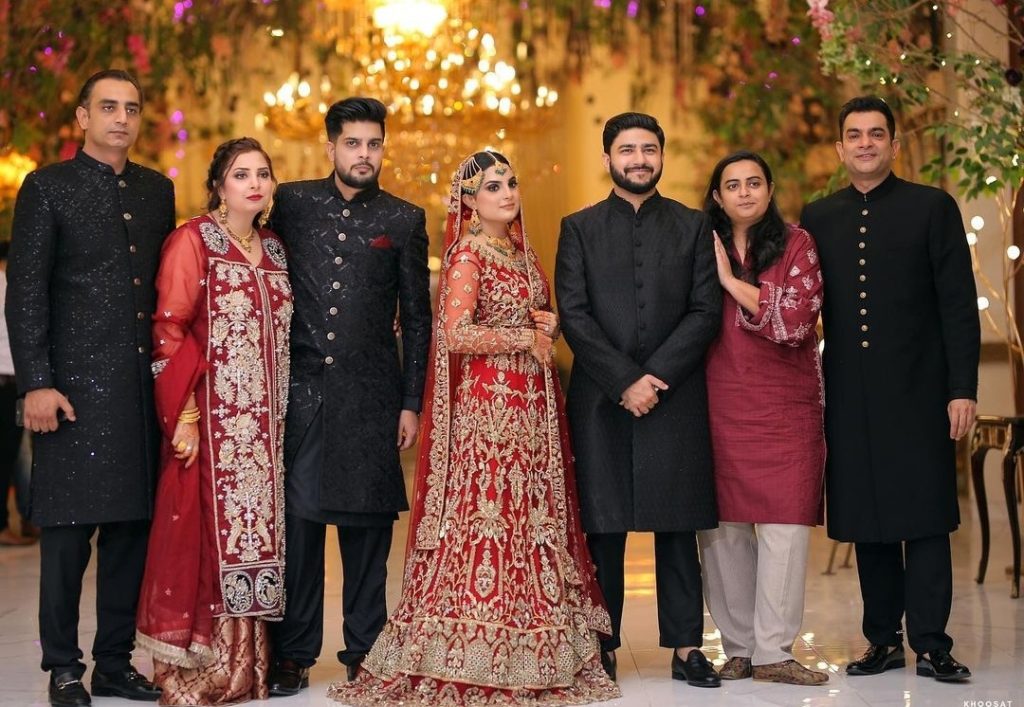 yet understated black suit and gorgeous dull gold jewellery. Mandana was wearing red clothing. The family dressed in the same hues as the theme of Barat, which was "Black and red." Here are a few images from Sarmad Khoosat's family gathering. Check out the photos!