Mariyam Nafees and her husband never fail to astound their followers with their generosity to the less fortunate. People are loving the talented actress's most recent performance.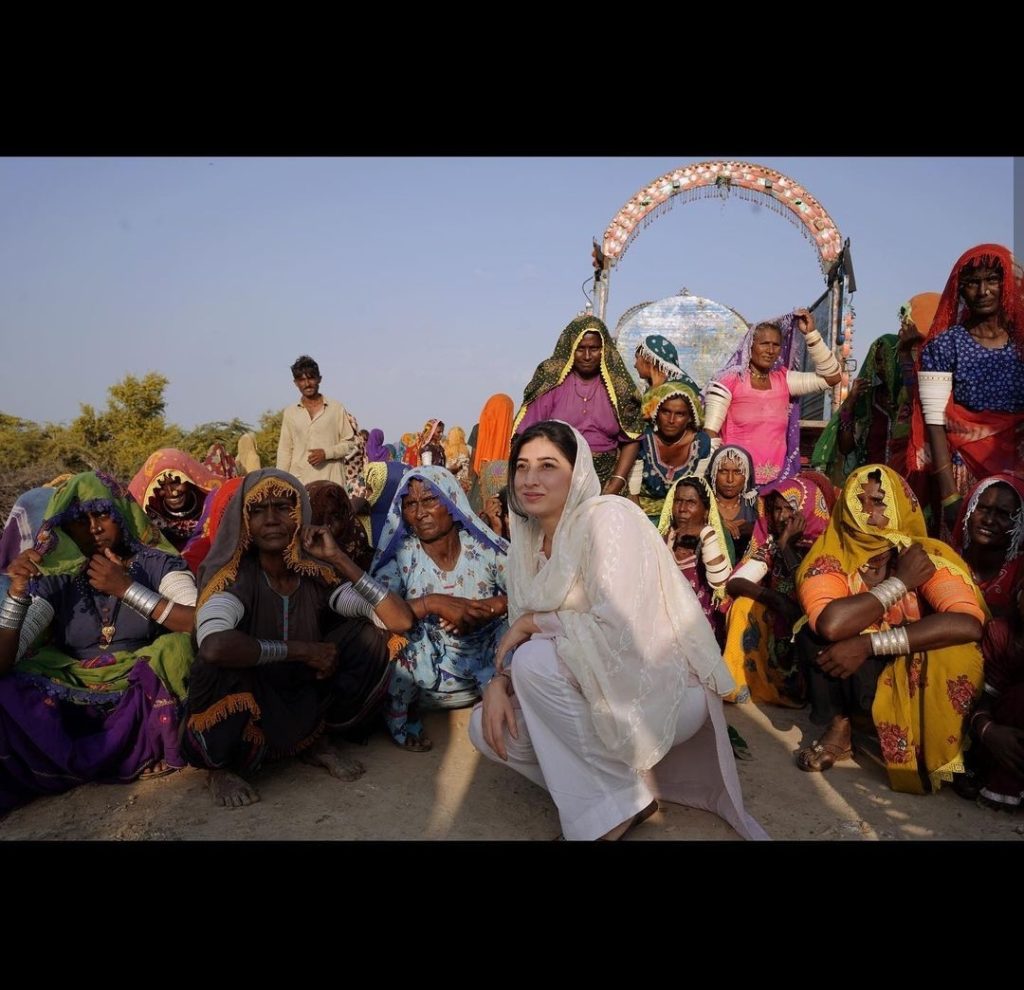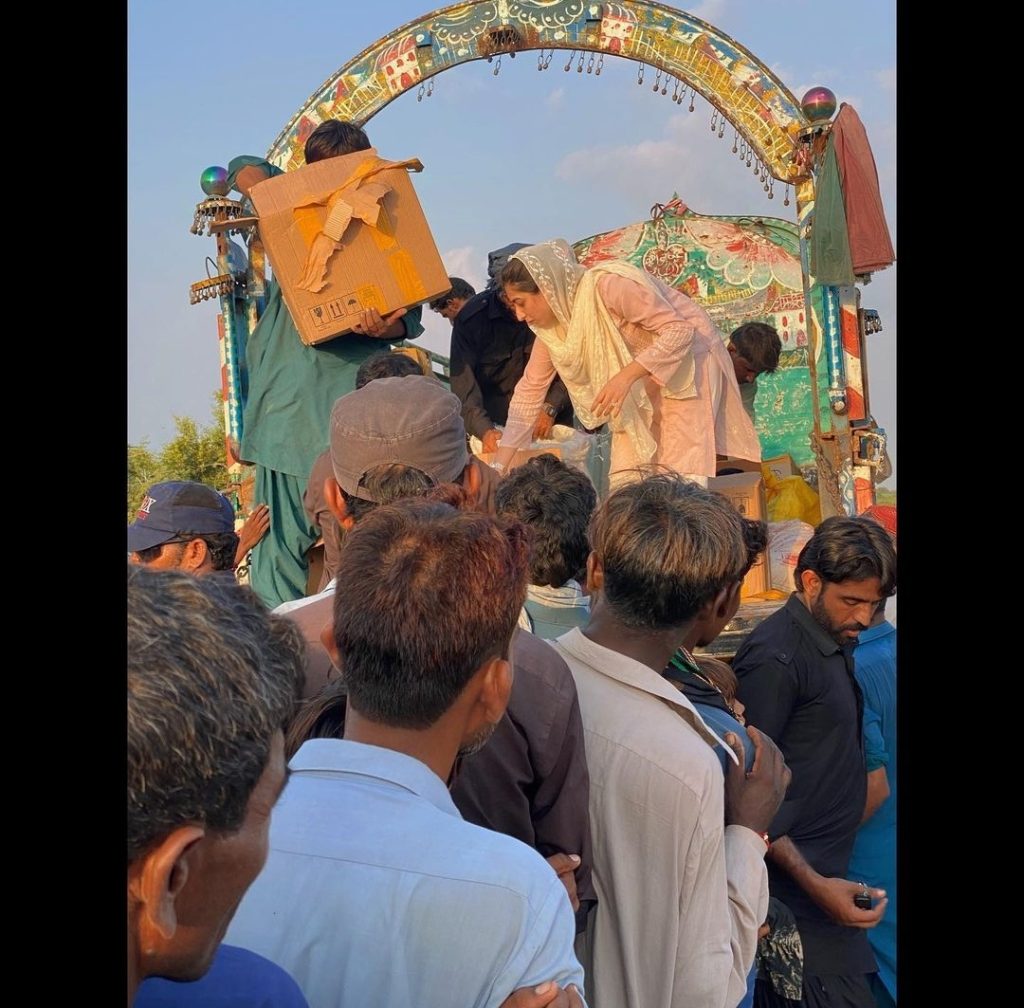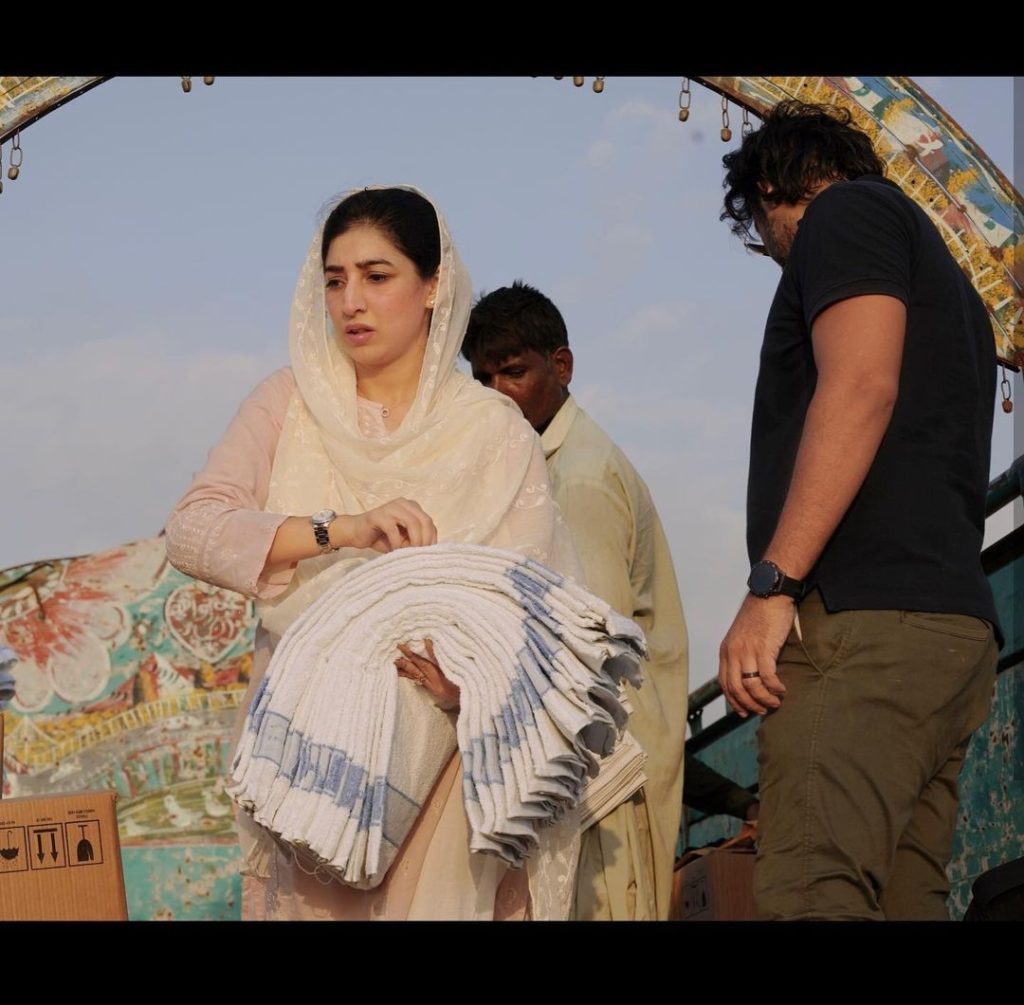 Mariyam Nafees and her husband, however, travelled to inner Sindh to aid those affected by the storm. The two divided the truckload of food and other necessities among the flood victims, who were in severe need of everything.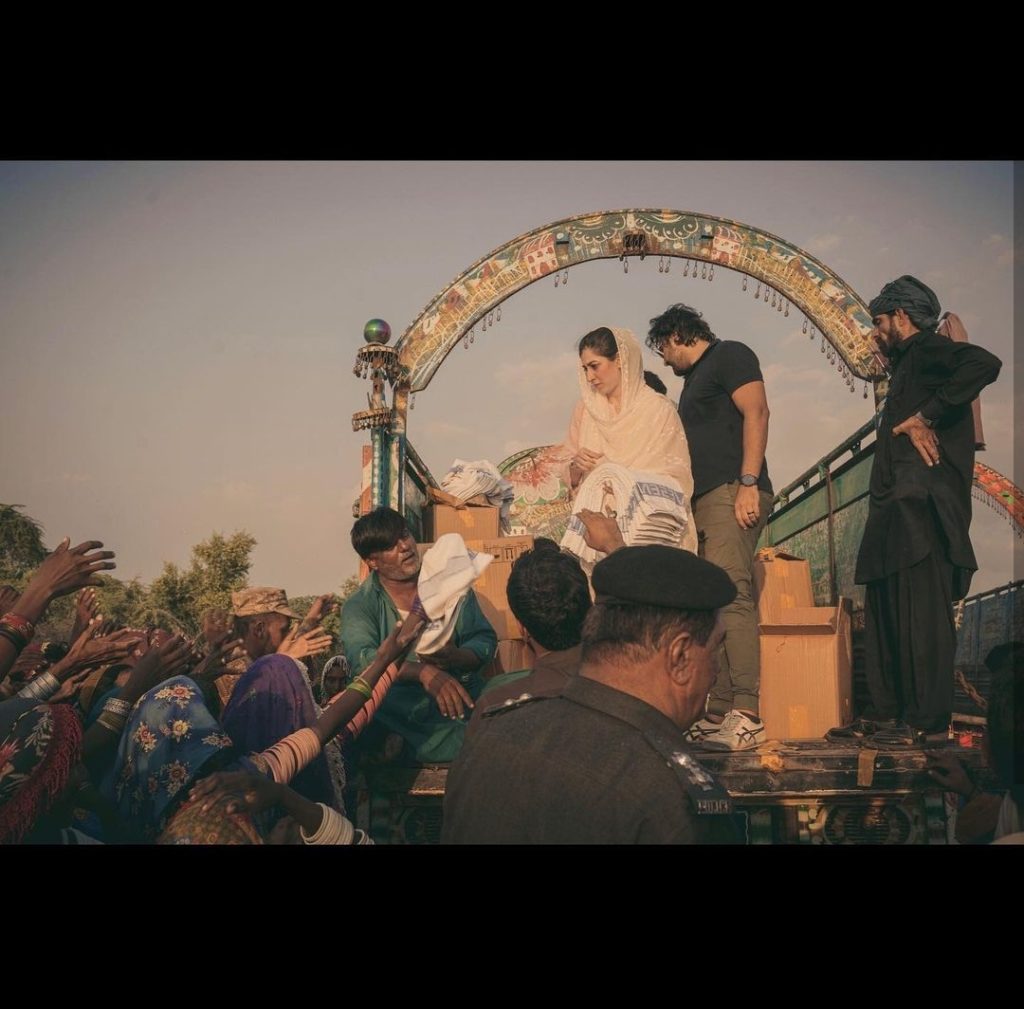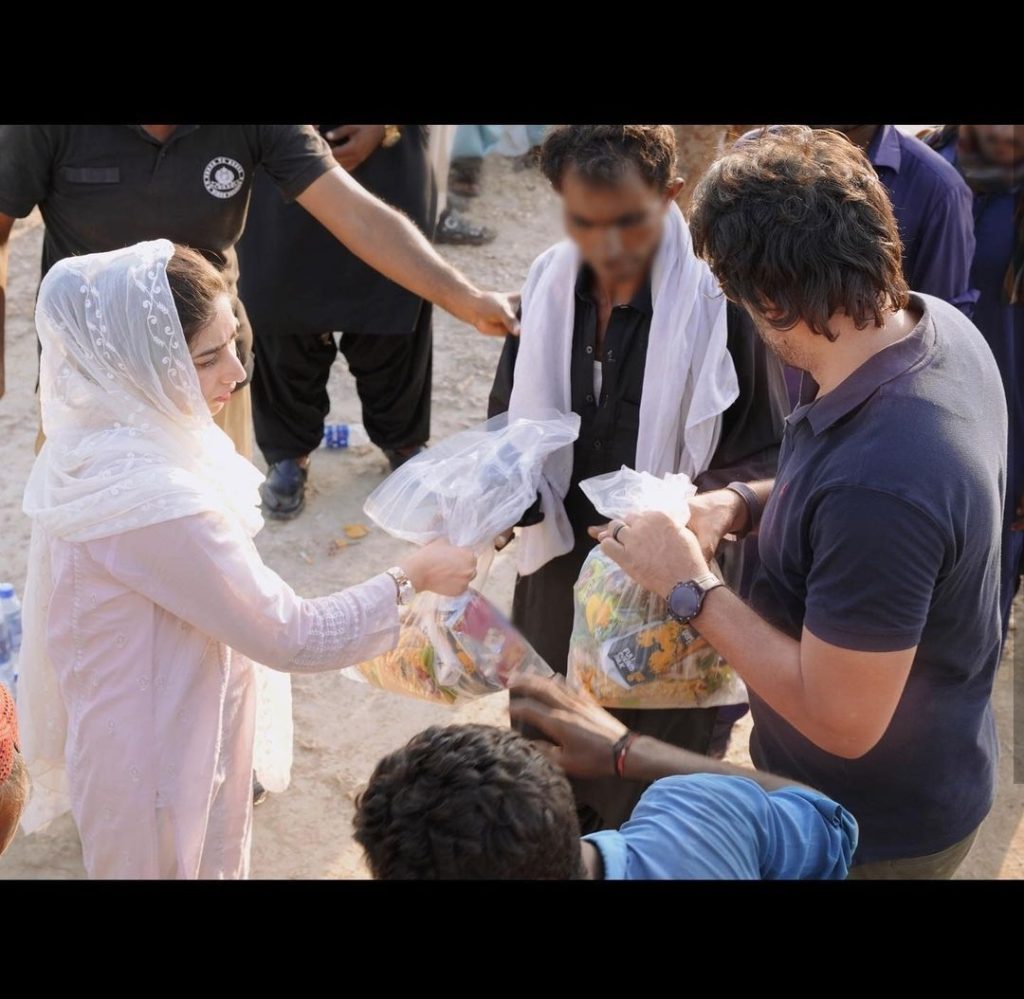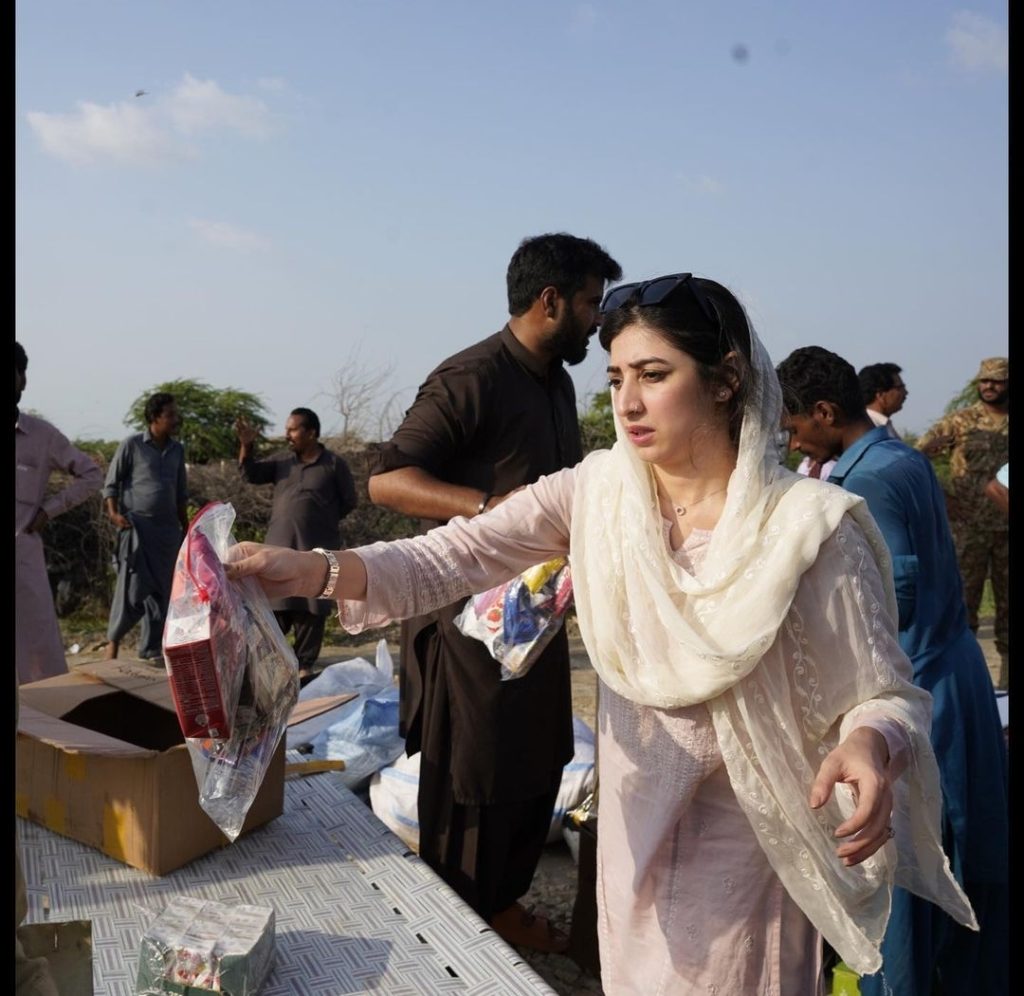 According to Mariyam Nafees, food, medications, clothing, and mattresses are needed because the population is in desperate need of everything. According to the "Mohabbat Chor Di Maine" actress, she is the proud wife of a compassionate man who organised everything with the aid of donations and made it possible to aid the needy. On her social media pages, the actress also mentioned their donors. The images that Mariyam Nafees and her husband shared are shown below. Look at that!