The Pakistani drama business has advanced significantly. We currently have a large number of stars, and more and more eager and passionate up-and-comers are joining the fray. For every professional, dedication and hard effort are crucial, and when combined with talent, a good result is almost certain. In a mother-daughter special, legendary Beena Chaudhry appeared on Good Morning Pakistan along with her equally gifted daughter Hareem Sohail.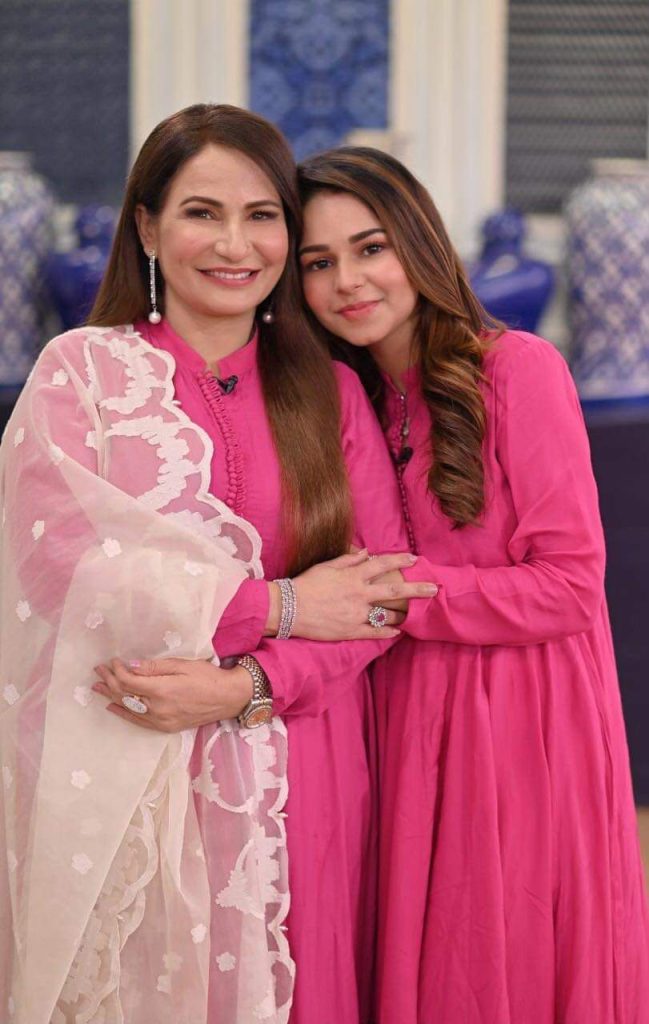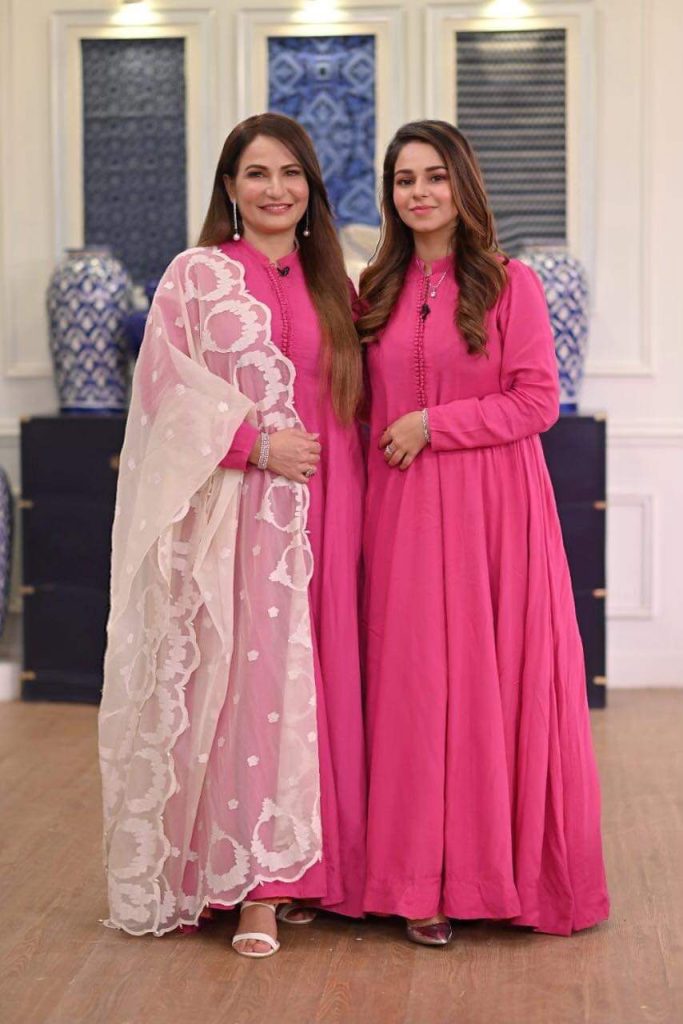 Beena Chaudhry's daughter Hareem Sohail is receiving a lot of praise for her drama Mushkil. When Hareem observed her mother starring in dramas, she said she fell in love with acting at a very young age. She has also appeared in a few films as a kid actor, but she left the business to concentrate on her education.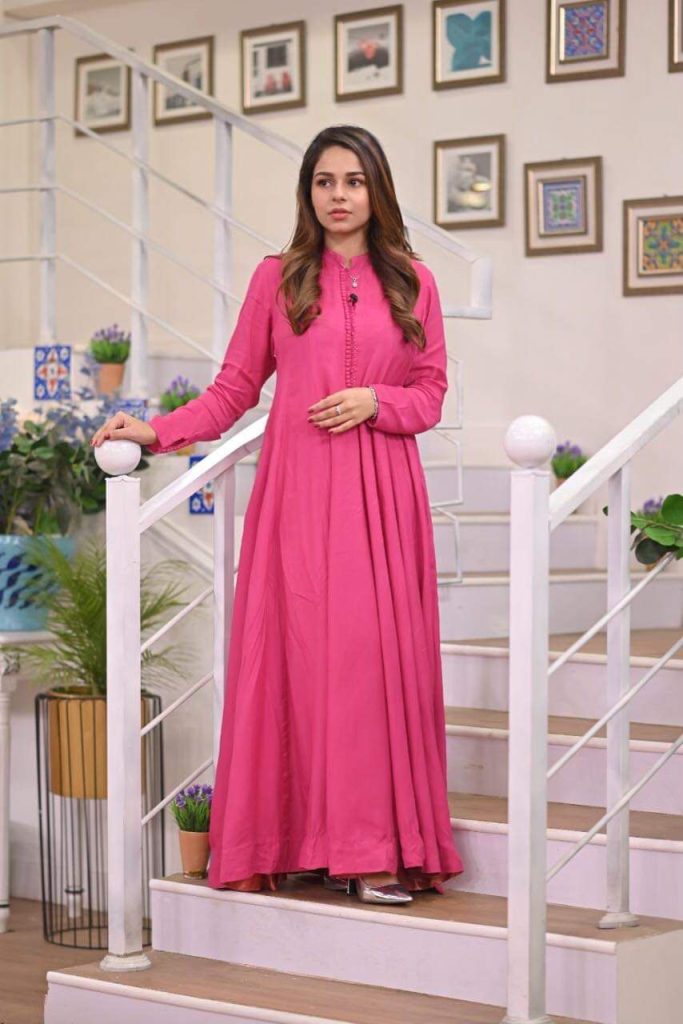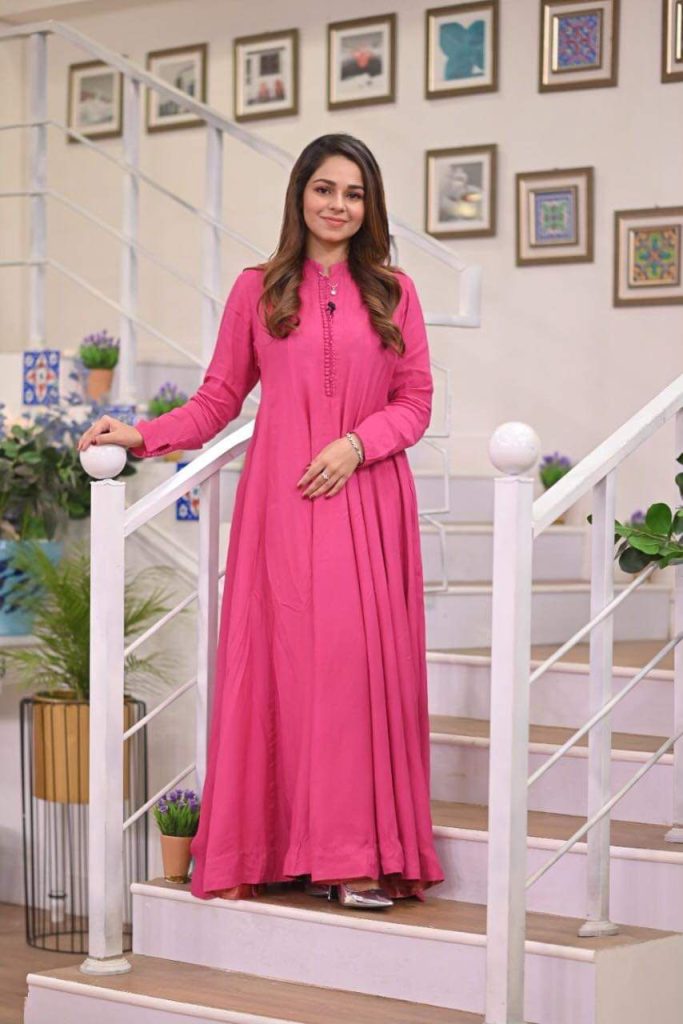 She is currently a full-time employee and a media sciences student. In matching pink, Hareem and Beena attended the moms and daughters segment of Good Morning Pakistan. Following are some lovely images of the couple taken on the sets of Good Morning Pakistan: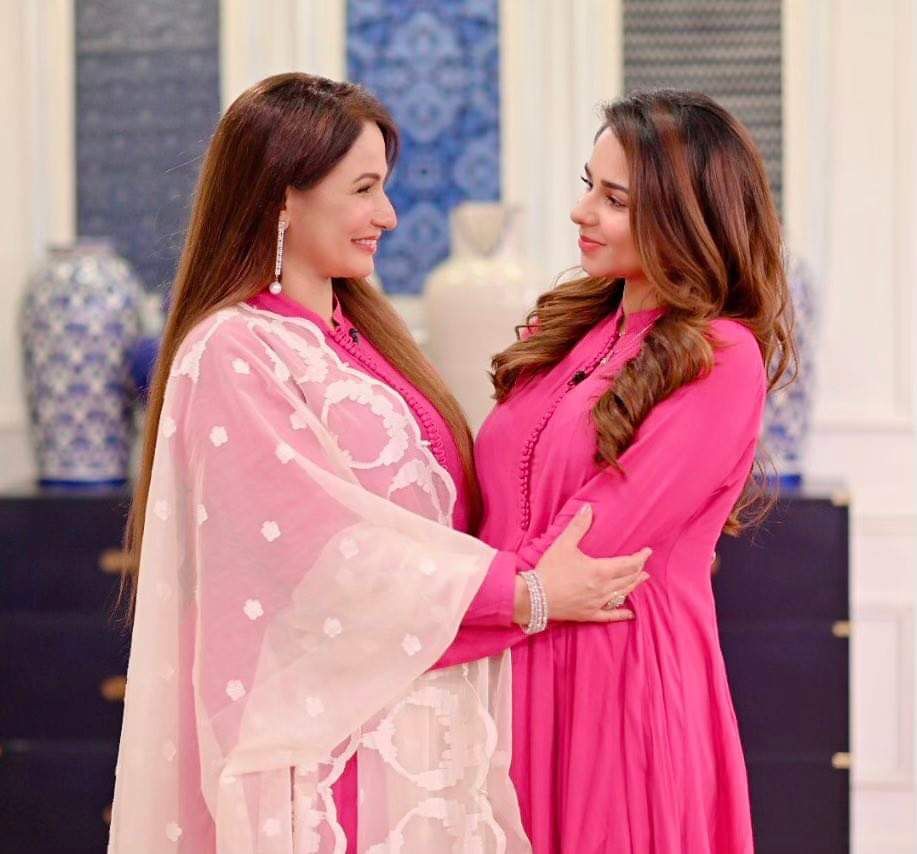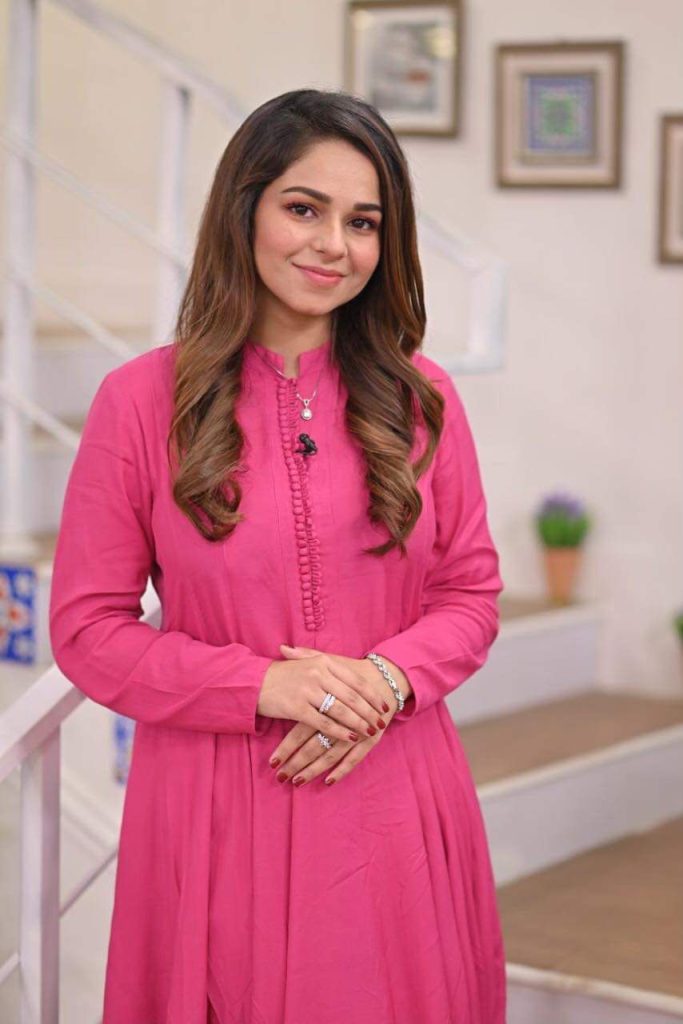 With her outstanding performance in the hit drama Mushkil, which also stars Saboor Aly and Khushhal Khan, Hareem Sohail is currently gaining hearts.