Hamza Ali Abbasi is a well-known actor who has renounced acting in favour of Islam. On his YouTube channel, Hamza frequently talks Islam alongside his teacher and advisor, Javed Ghamdi.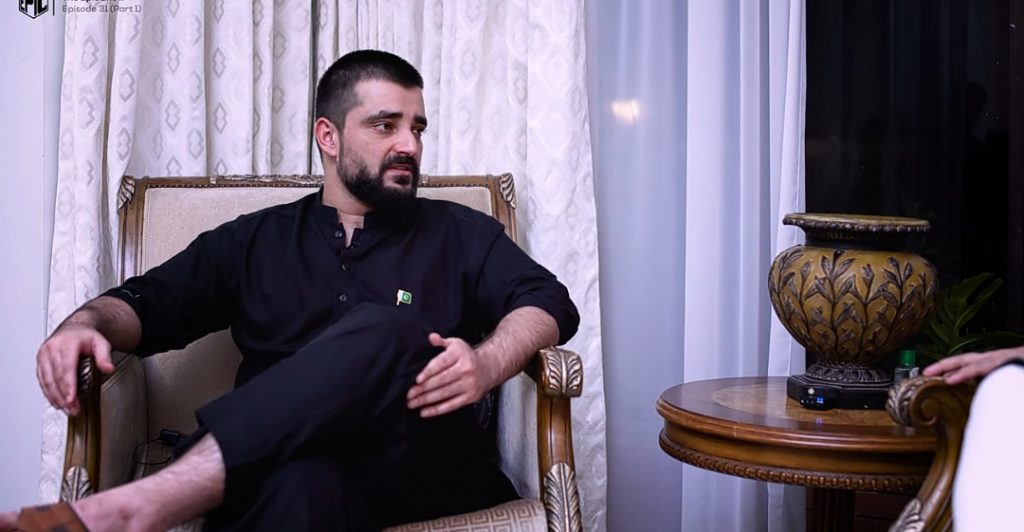 Despite his calm demeanour in the wake of his recent transformation, the actor frequently tweets Hadith and Quranic verses. "I believe Jesus PBUH has died and there is no second coming of him or any Imam Mehdi," he wrote on Instagram and Twitter recently. He also stated that he believes in the finality of Prophet Muhammad (PBUH).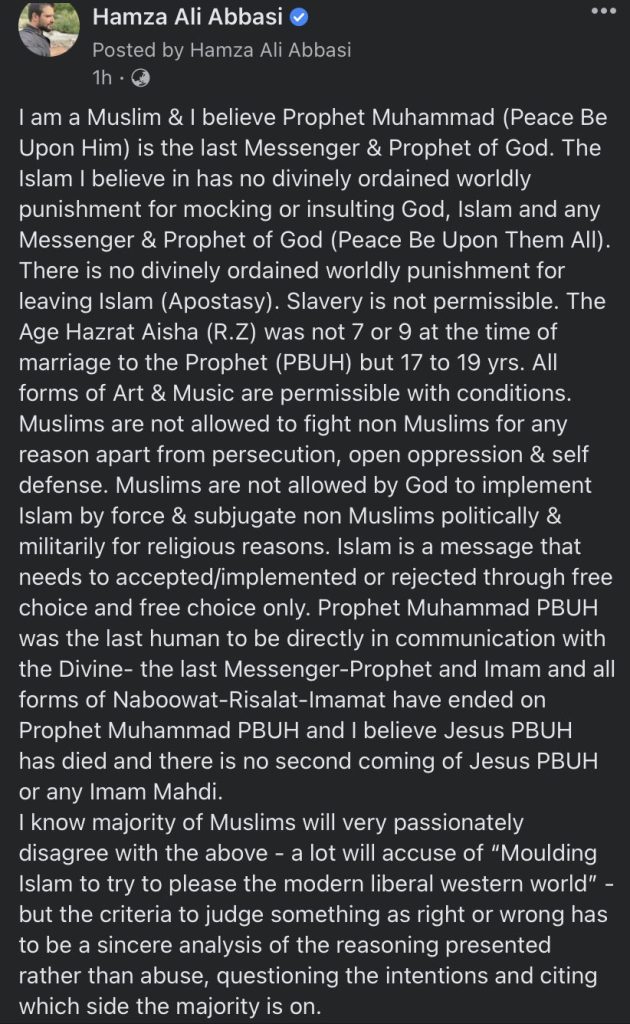 He further stated that in the Islam he practises, there is no divinely prescribed worldly punishment for ridiculing or insulting God, Islam, or any of God's Prophets (PBUH).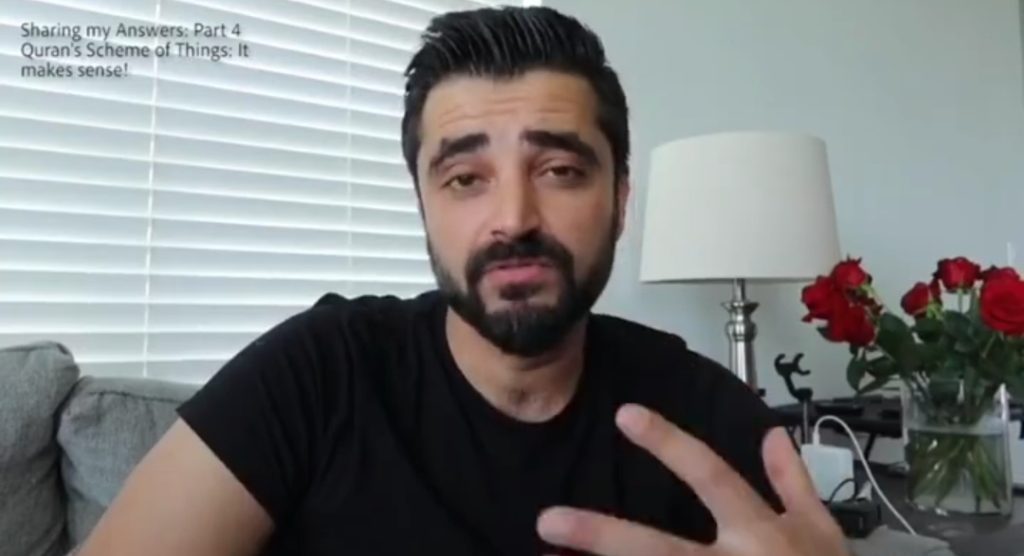 After reading the memo, the public advised him to read the Quran in its entirety and not to follow academics whose opinions are inconsistent. "Respected Hamza bhai," one fan added. It is a modest request. Read and comprehend the Quran and Sunnah from their original sources. Ghamdhi sb is a logical man, however his aqeedah is incorrect… Please pray to Allah swt that he directs you to the path of sirat e mustaqeem…"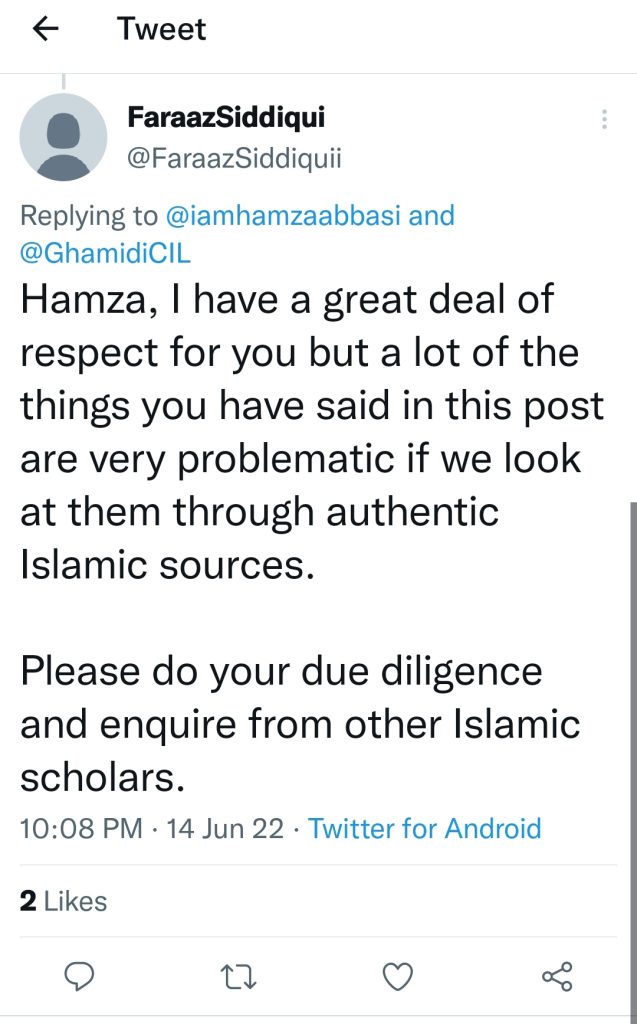 "Hamza, I have a lot of respect for you, but a lot of the things you've mentioned in this post are quite problematic if we look at them via legitimate Islamic sources," another fan advised Hamza. Please conduct your homework and seek advice from other Islamic scholars."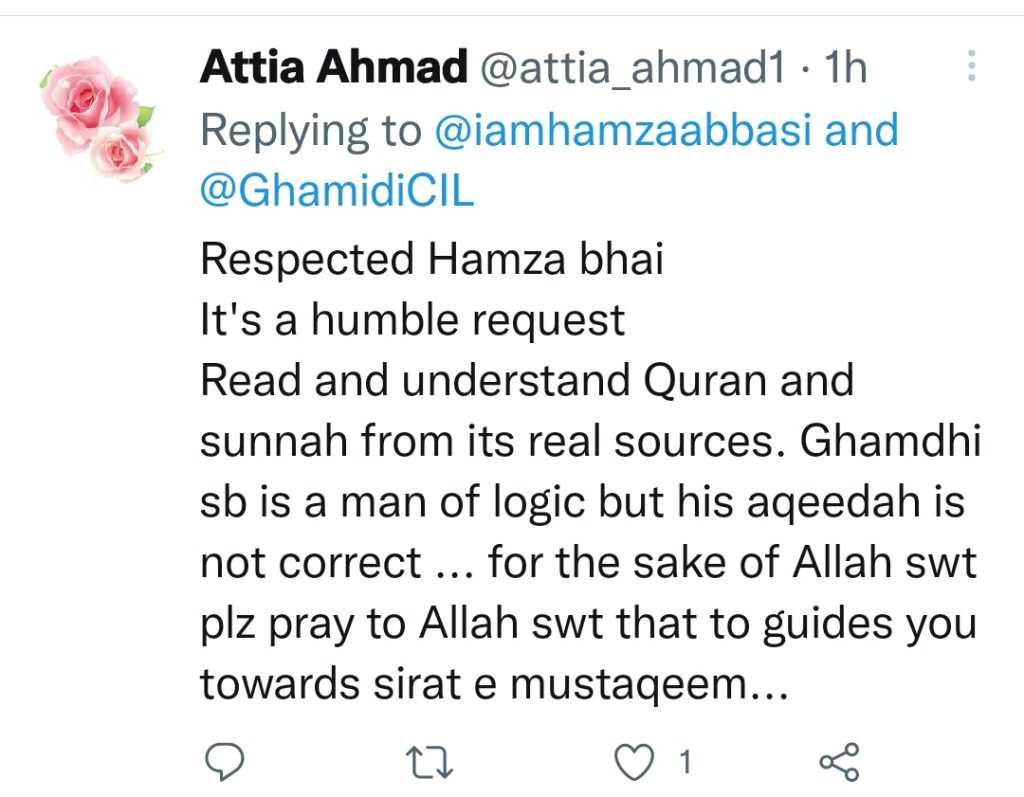 Fans were really concerned about him and suggested that he learn about Islam through the Quran, as well as visit multiple teachers and select authentic teachers. They also gave Quranic verses on Hazrat Issa (A,S) so that the actor may read them; however, Hamza Ali Abbasi stated that his viewpoint would be unpopular. "Shame On You Hamza Ali Abbasi" was trending on Twitter.