Sajal Aly is one of the most attractive women in Pakistani showbiz. She can wear both western and eastern clothing gracefully, but she really shines in the latter, and the world knows it. For Qalamkar, Sajal Aly wore ethnic and traditional ensembles, and she looked ethereal in everything from light ivory to powder pinks to purples.
Here are some images from Sajal Aly's most recent session for Qalamkar's Khaab collection: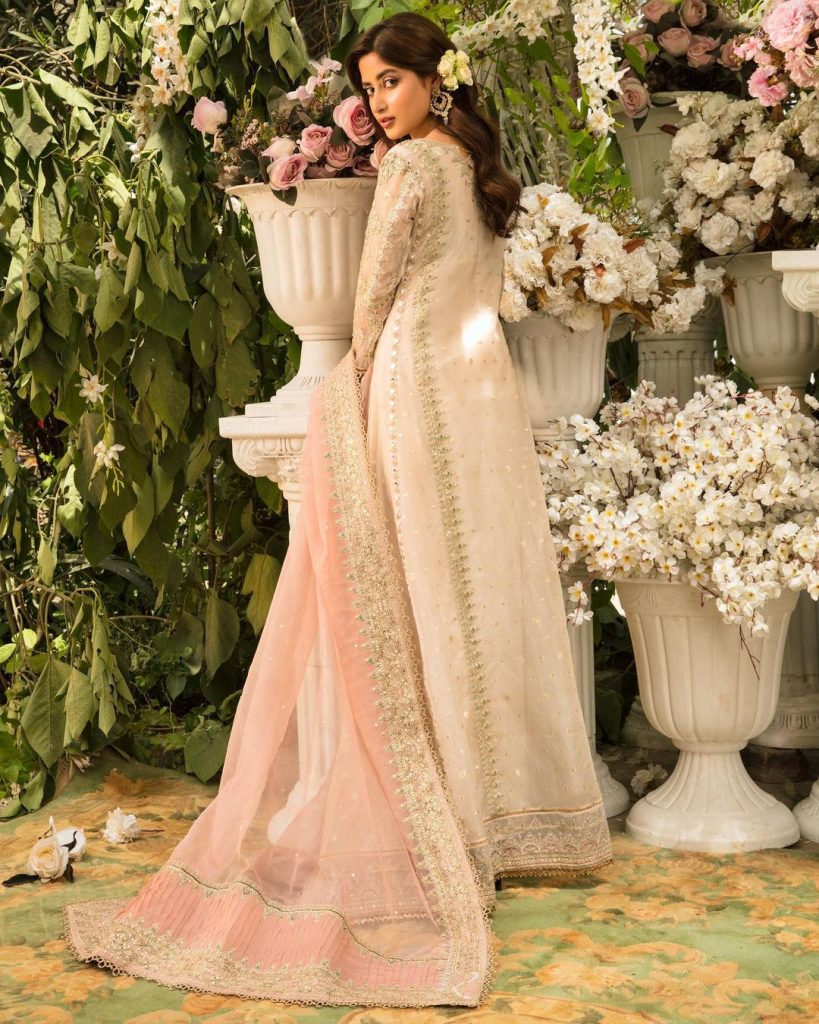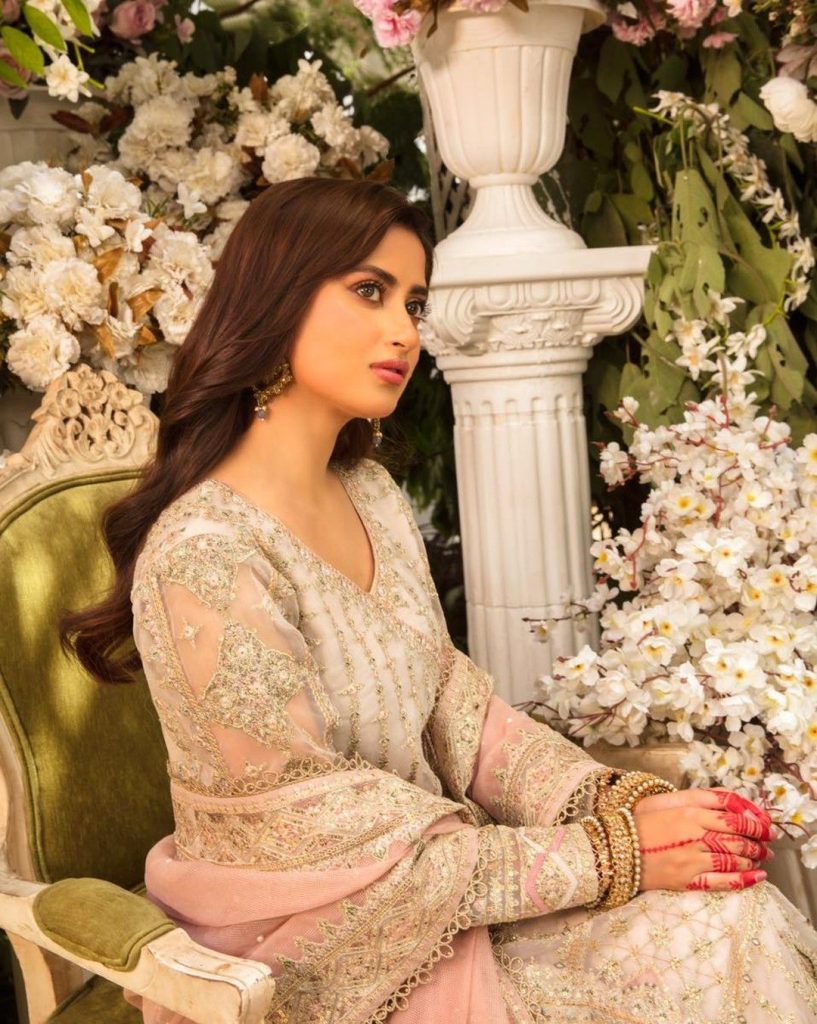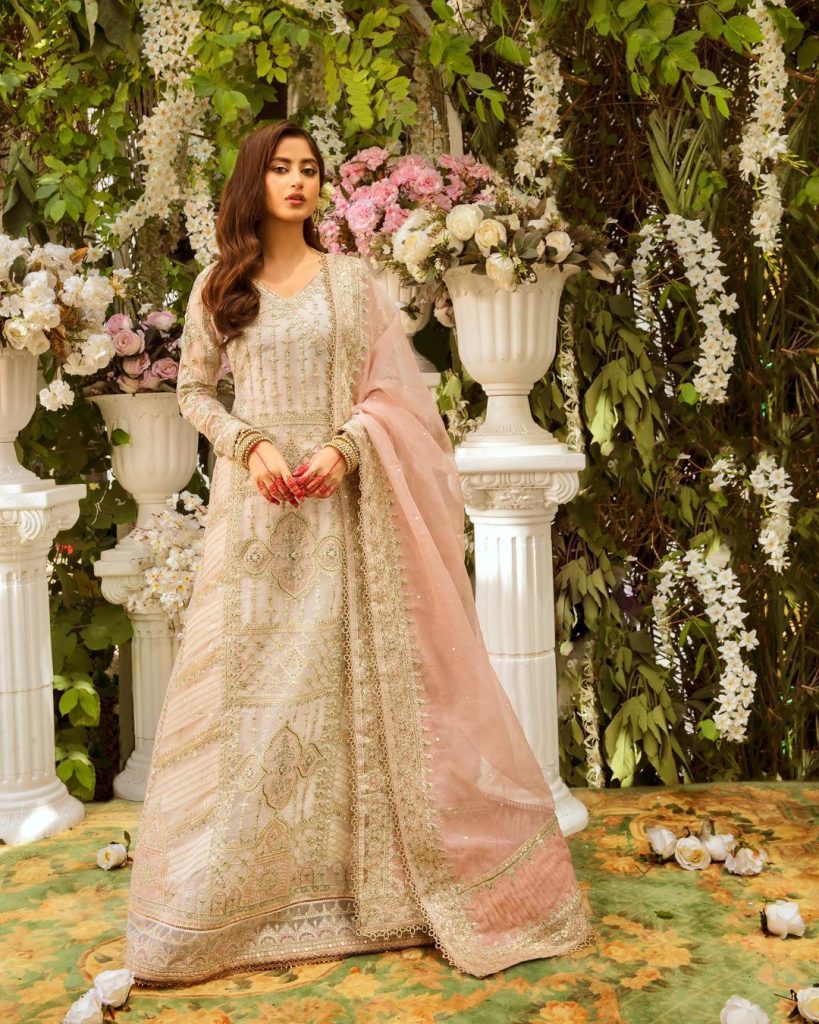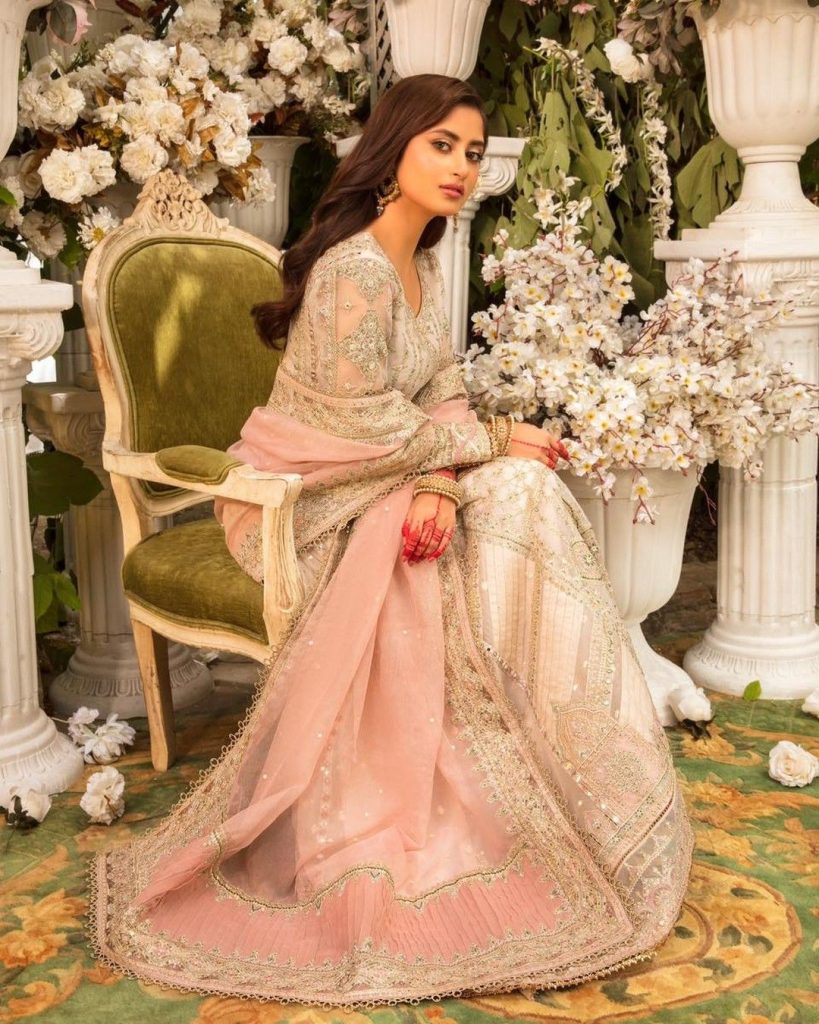 Sajal Aly is a skilled actress who has been in a number of notable dramas, including Angan, Noor-ul-ain, Gul-e-Rana, Alif, and Yeh Dil Mera. Sajal received the DIAFA award in Dubai recently. The majority of the performers laud her acting abilities. Many Pakistani actors admire Sajal Aly's acting, and now actors from across the border are praising her after viewing her incredible performances. Sajal Aly is married to Ahad Raza Mir and will be seen in a Jemima Khan production in the near future.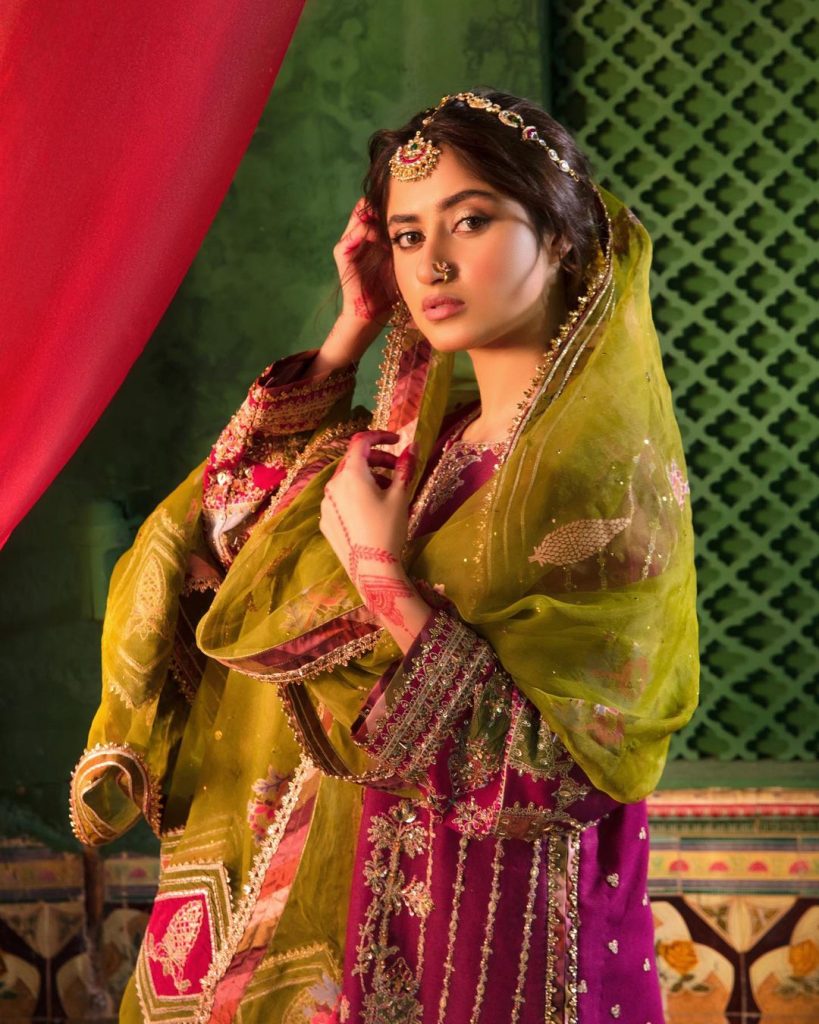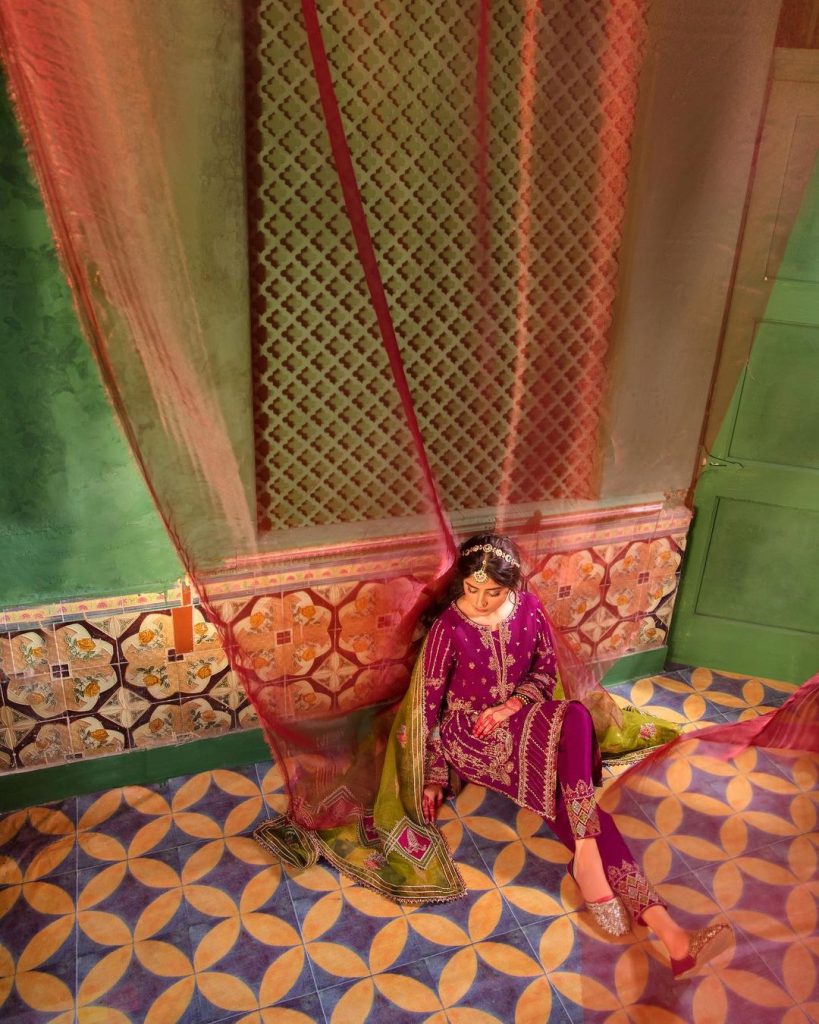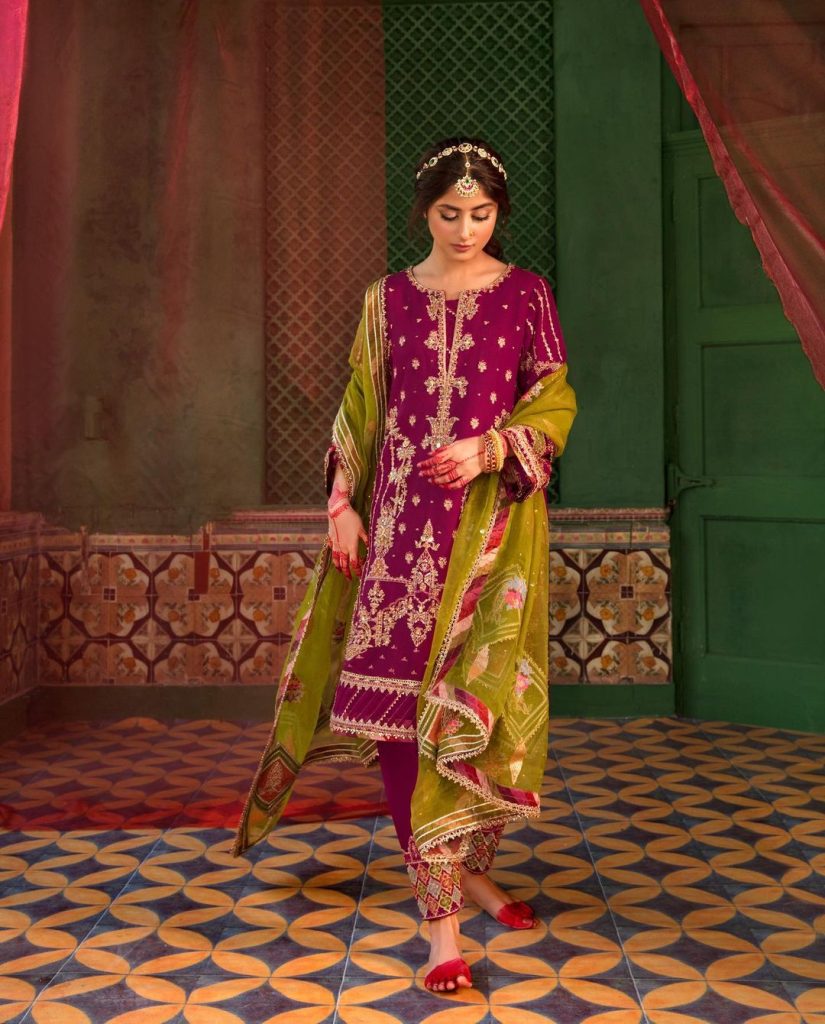 Sajal has surpassed all other stars to become Pakistan's most famous actress. Looking back on her previous undertakings and professional decisions, she has gone a long way from where she started simply by working hard. Sajal began her career as a soap actress in "Mehmood Abad Ki Maalikayn," and went on to star in popular dramas such as Meray Qatil Meray Dildaar, Mastana Mahi, Meri Ladli, Ladon Mein Pali, Chup Raho, Gul-e-Rana, O'Rangreeza, Yaqeen Ka Safar, Angaan, Yeh Dil Mer Sajal has appeared in Bollywood alongside Sri Devi and Adnan Siddiqui in the film "MOM," for which she got critical acclaim.