Neha Rajpoot is a prominent name in the Pakistani fashion industry and a beautiful Pakistani model and actress. Neha has also collaborated with Uzair Jaswal on a drama series for Ary Digital called Morey Saiyaan. Neha and Shahbaz Taseer had their first child, a lovely baby boy, in April 2022.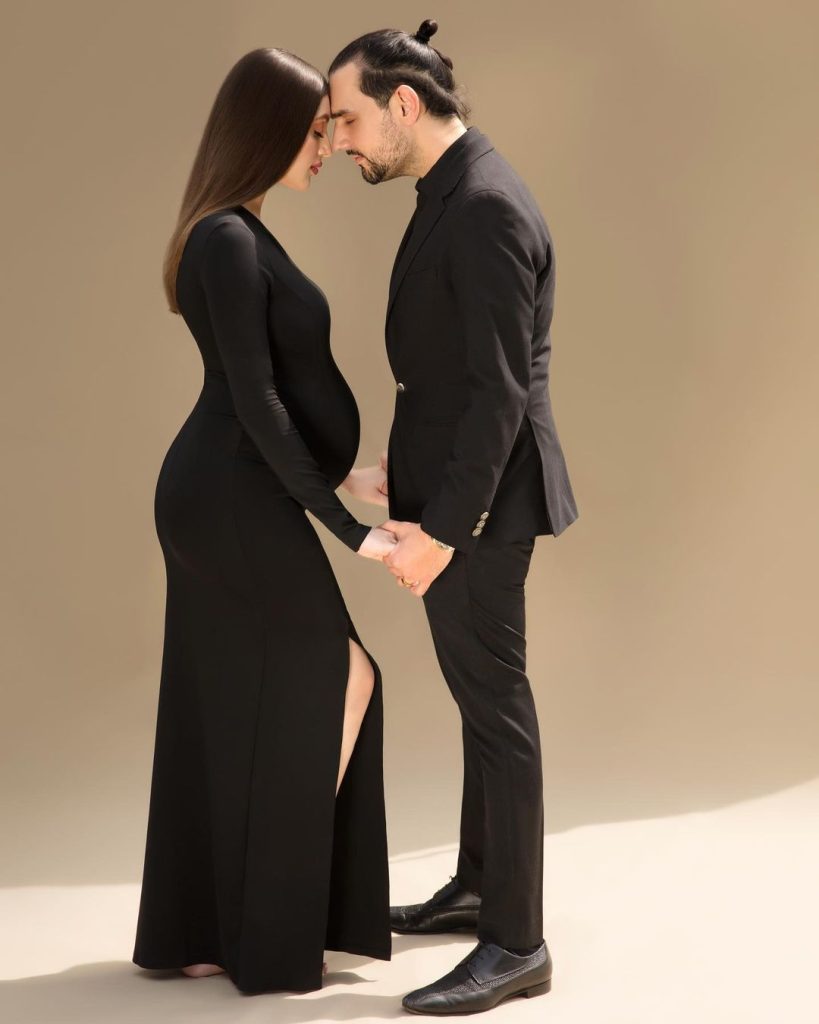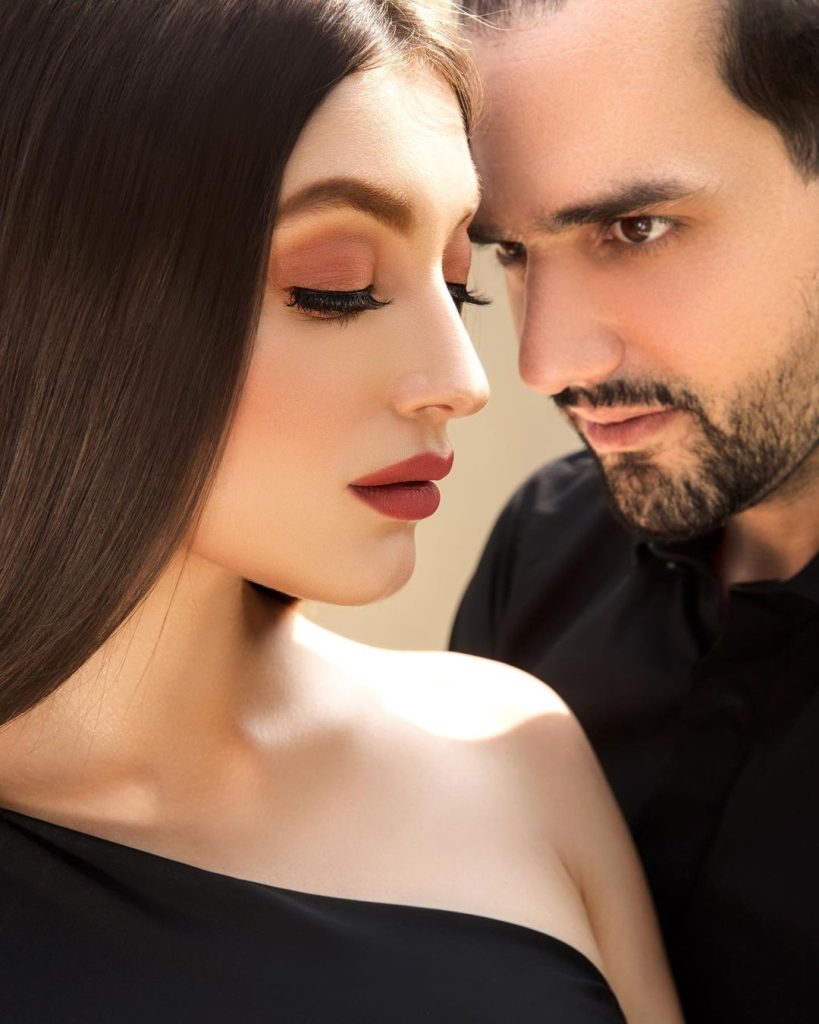 The cute couple has finally published photos from their stunning pregnancy photoshoot. Neha Rajpoot is dressed in a stunning black gown. Here are the stunning images.
The daring photo shoot drew widespread condemnation, with admirers declaring the shoot to be obscenity. They stated that such photographs should not be disseminated. They denounced it, and many admirers predicted that these couples will share their love movies and delivery procedures in the coming days.