Pakistani superstars are devoted to their families. Regardless of their hectic schedules, these celebs consistently make time for their family. Every individual's wedding day is an important occasion in their lives. It's a memorable day for the whole family. Celebrities with sisters made sure to be at their sides on their sisters' special day. Sisters have a unique bond that cannot be replaced. This stunning gallery of Pakistani celebrities spending quality time with their sisters is sure to brighten your day.
Saboor Aly and Sajal Ali
Saboor Aly and Sajal Ali are celebrity sisters who rarely talk about how special they are to one another, but these photos of the sisters together on Sajal's special day demonstrate how close they are. A beautiful day like this would be incomplete without the presence of your sister.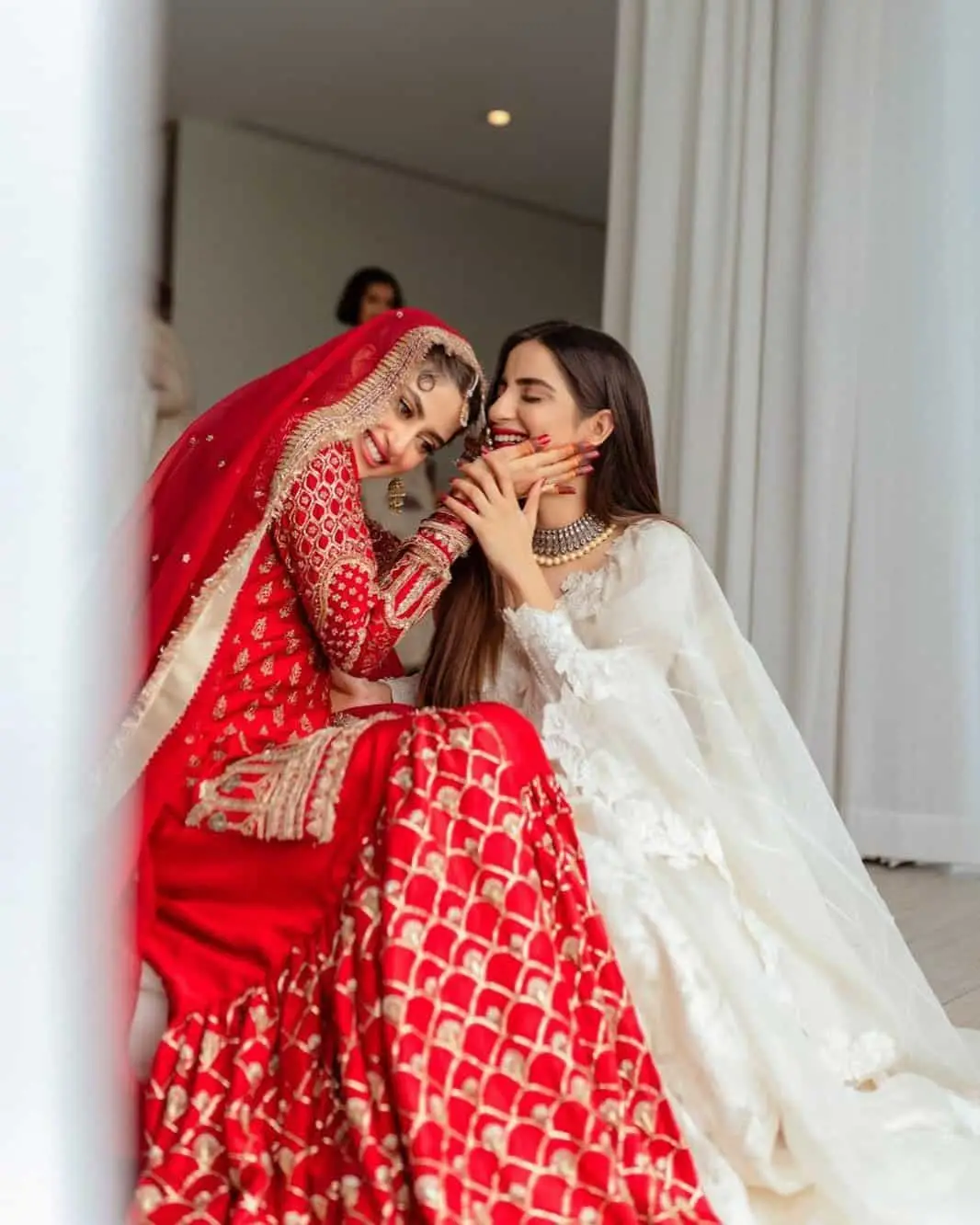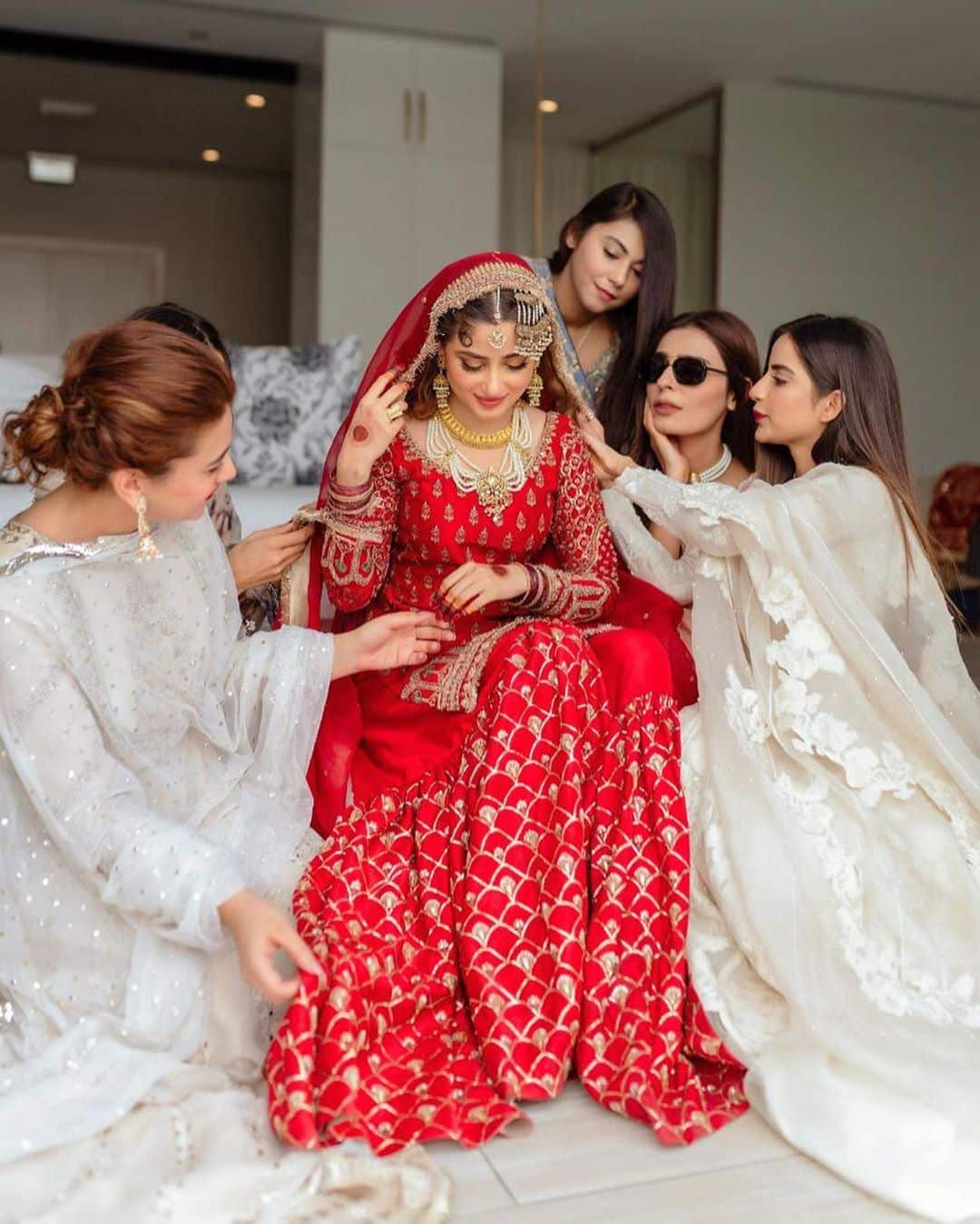 Aiman and Minal Khan
The Pakistani entertainment industry's only twin celebrity sisters are Minal and Aiman Khan. These two are inextricably linked. Minal went out of her way to demonstrate her support and love for Aiman Khan on his wedding day, despite the fact that it was a bittersweet occasion for her. The images of Aiman Khan and Minal Khan together at Aiman's wedding are the most touching.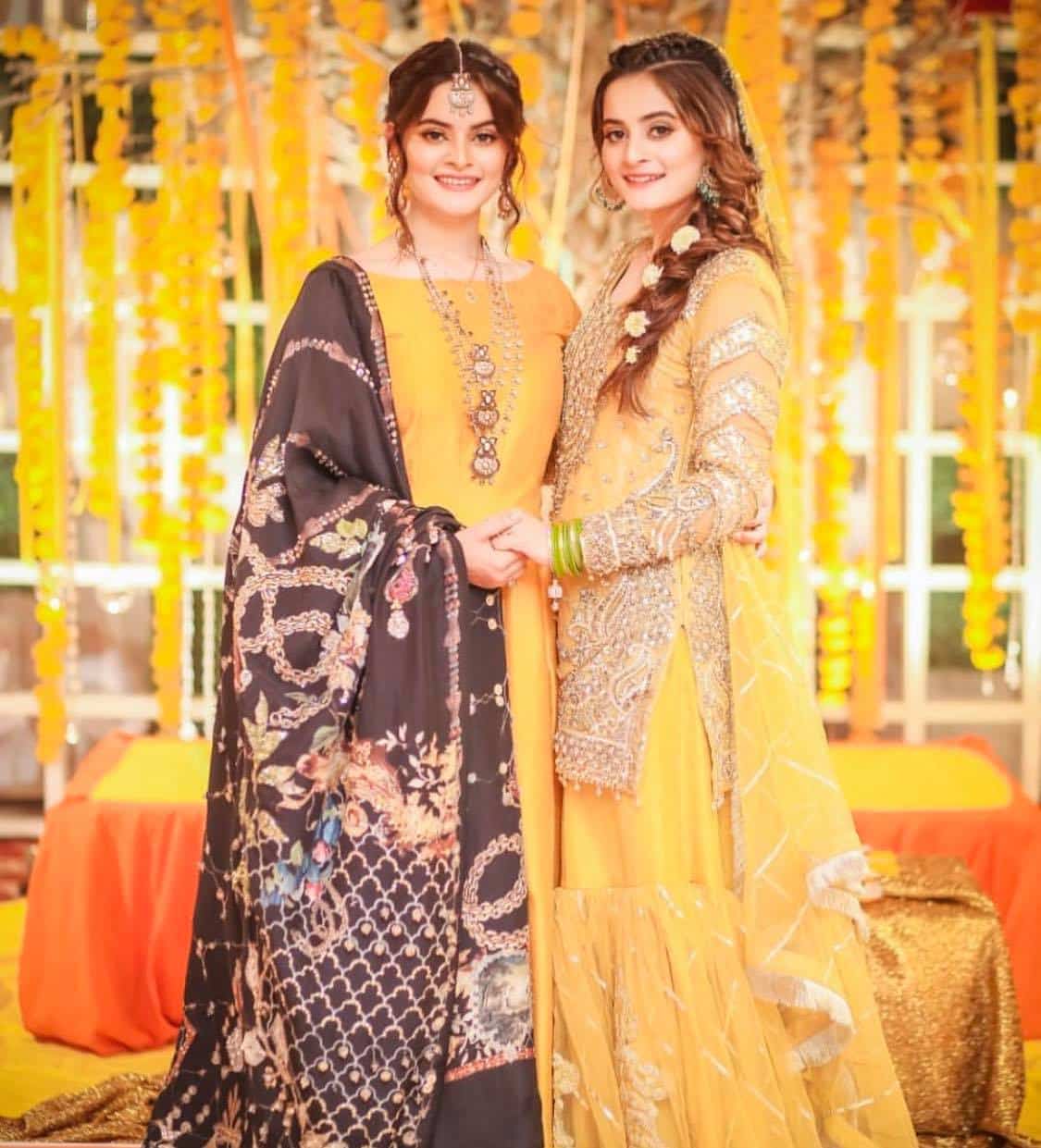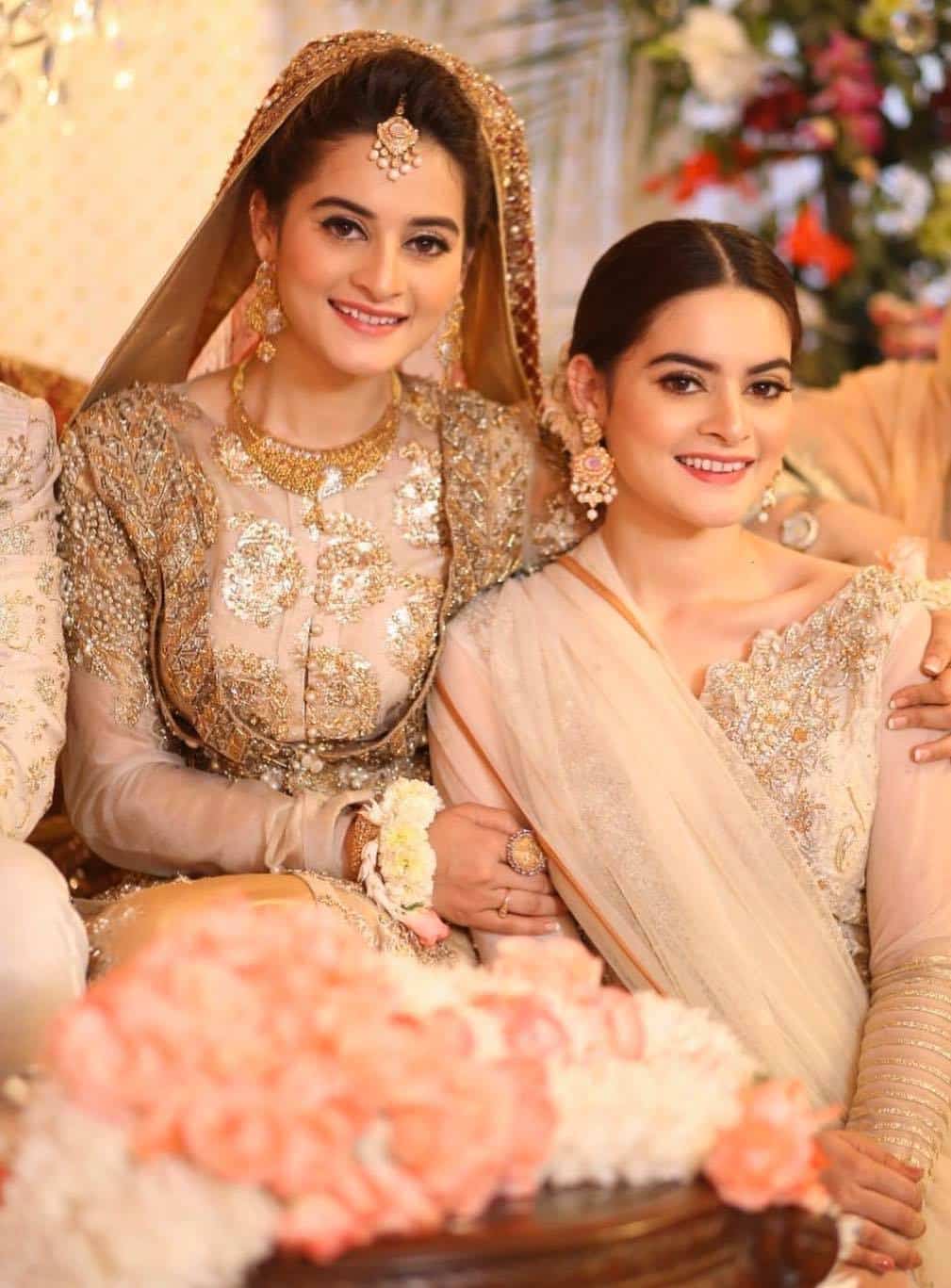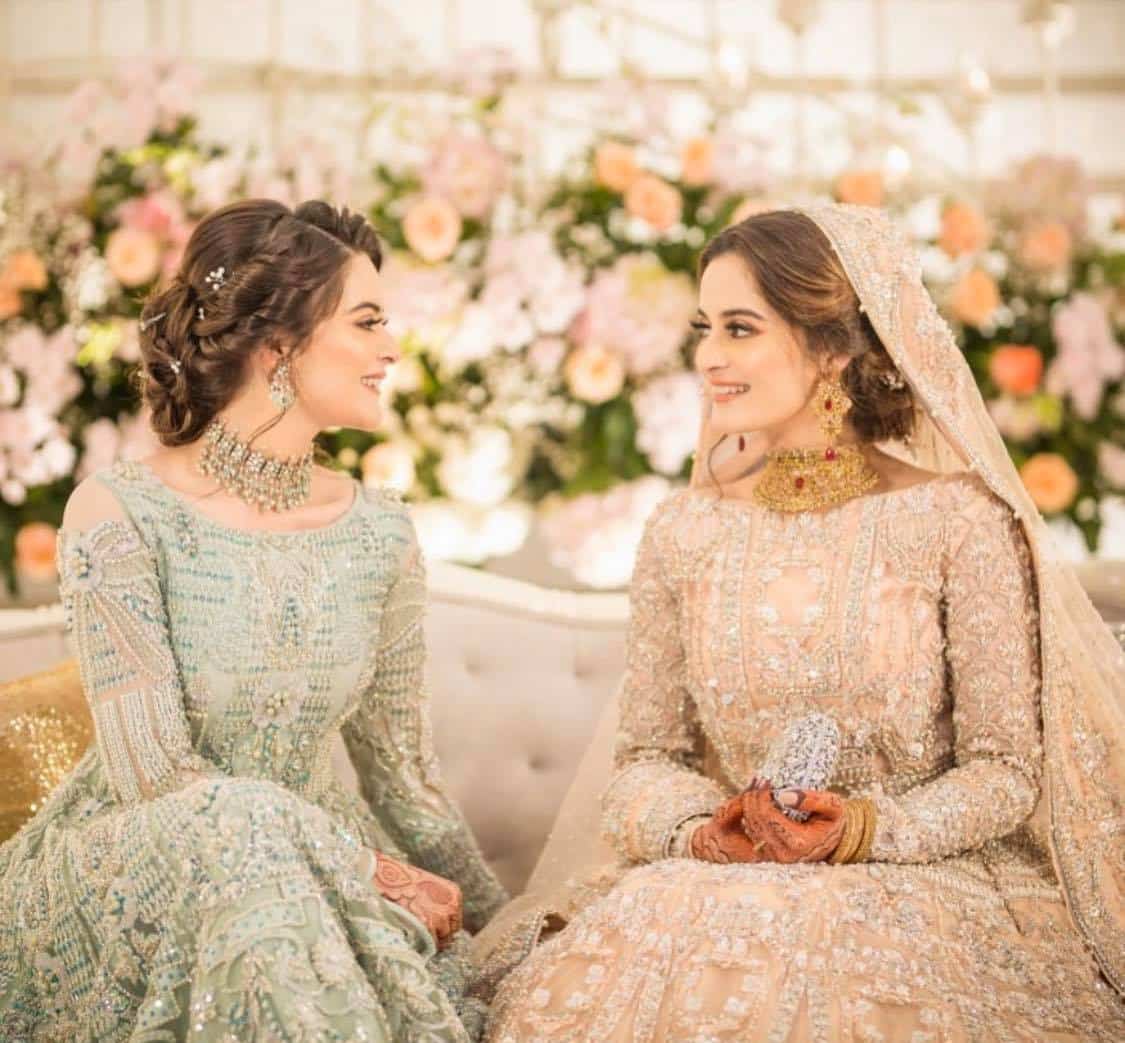 Urwa and Mawra Hocane
Mawra and Urwa Hocane are famous sisters who are extremely close. They enjoy spending time with each other. Mawra lavished Urwa Hocane with love on her wedding day. By being a part of it, Mawra made her sister's day even more wonderful.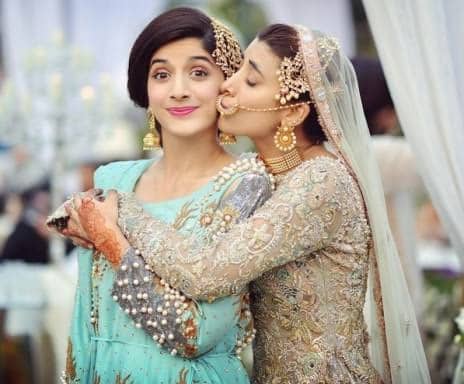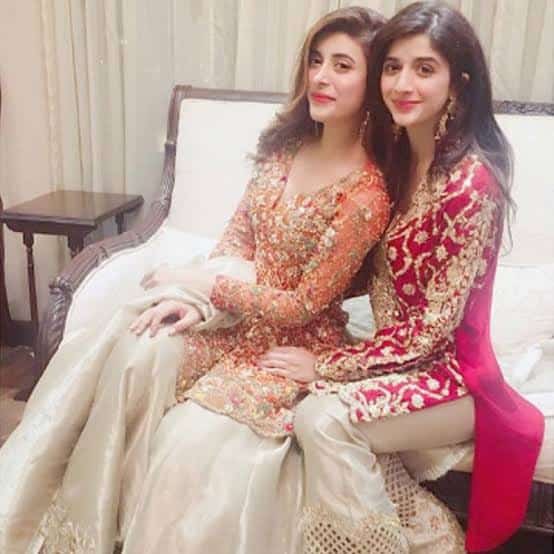 Humaima and Dua Malick
Dua Malick and Humaima Malick require no introduction. Humaima and Dua are not just superstars and powerful individuals, but they are also members of a close-knit family. On her sister's wedding day, Humaima Malick was also present.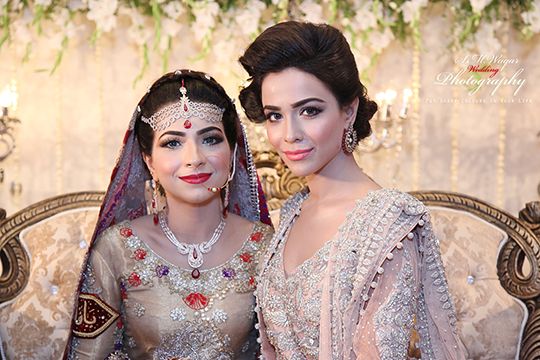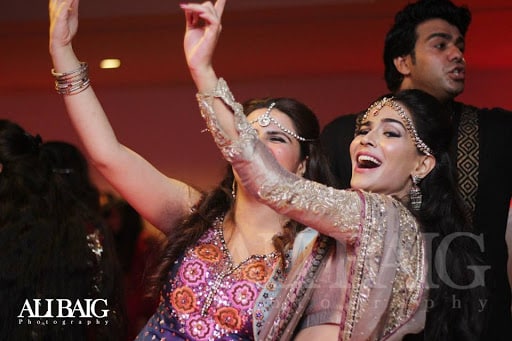 Fatima Effendi
Fatima Effendi does not post many images of herself with her sister. However, at her sister's wedding, she shared the photos and was seen lavishing love on her sister on her big day. She also penned an emotional message to her sister, expressing that saying goodbye was difficult. It's always fun to watch sisters interact.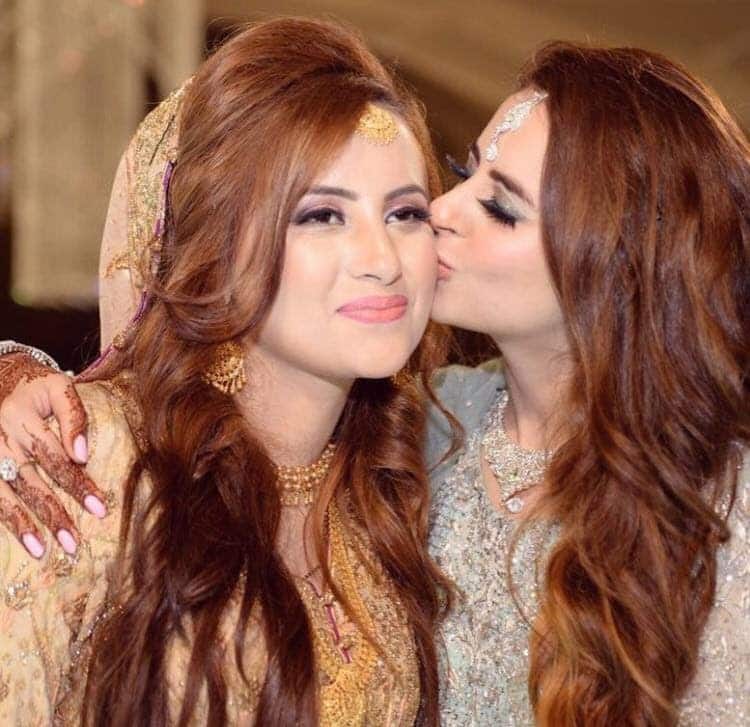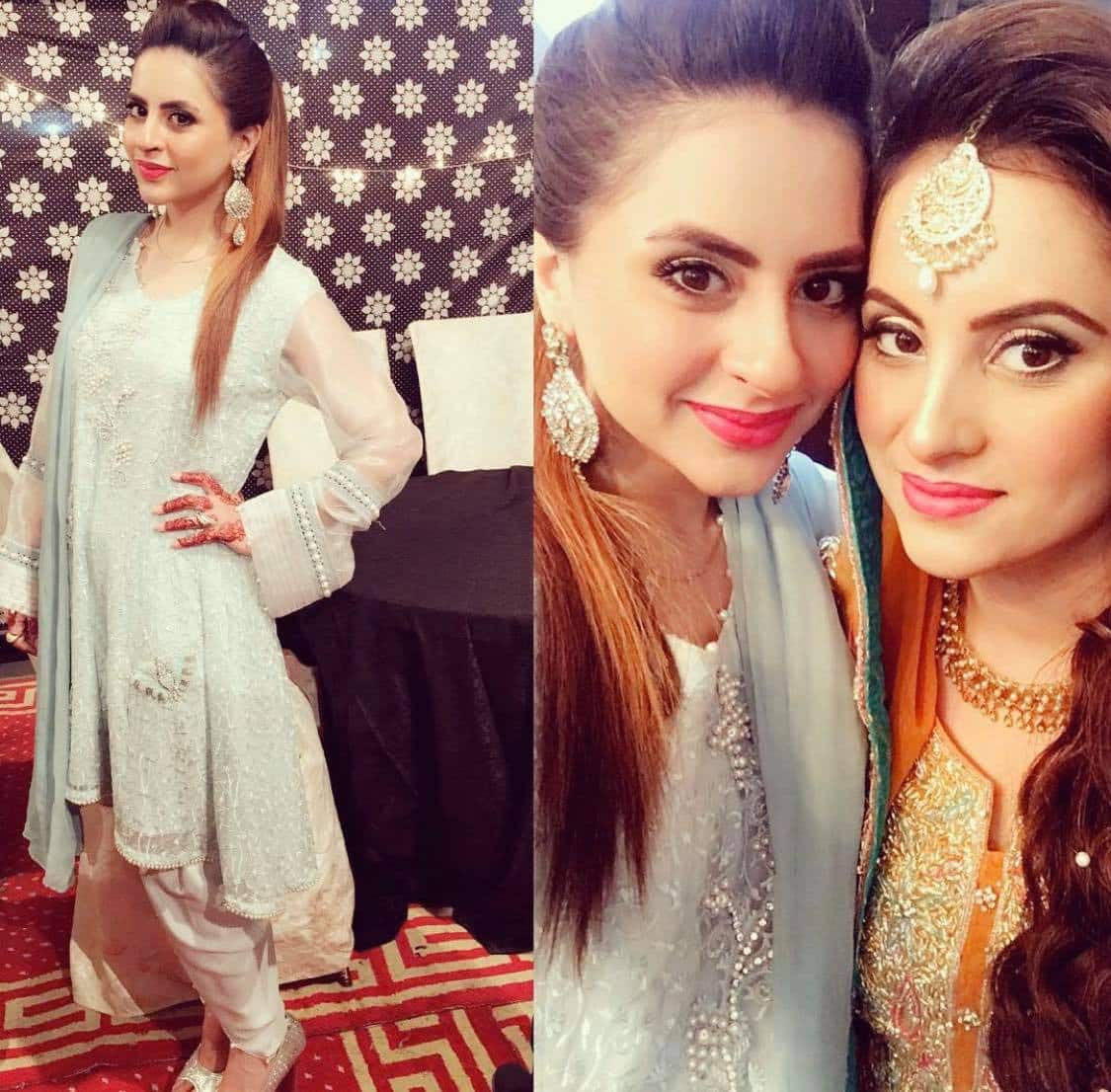 Arisha and Sara Razi
Arisha Raza and Sara Razi are also famous sisters who have a strong bond with one another. They've been spotted traveling together and appearing on chat shows together. Arisha Razi eagerly participated in all of Sara Razi's wedding events.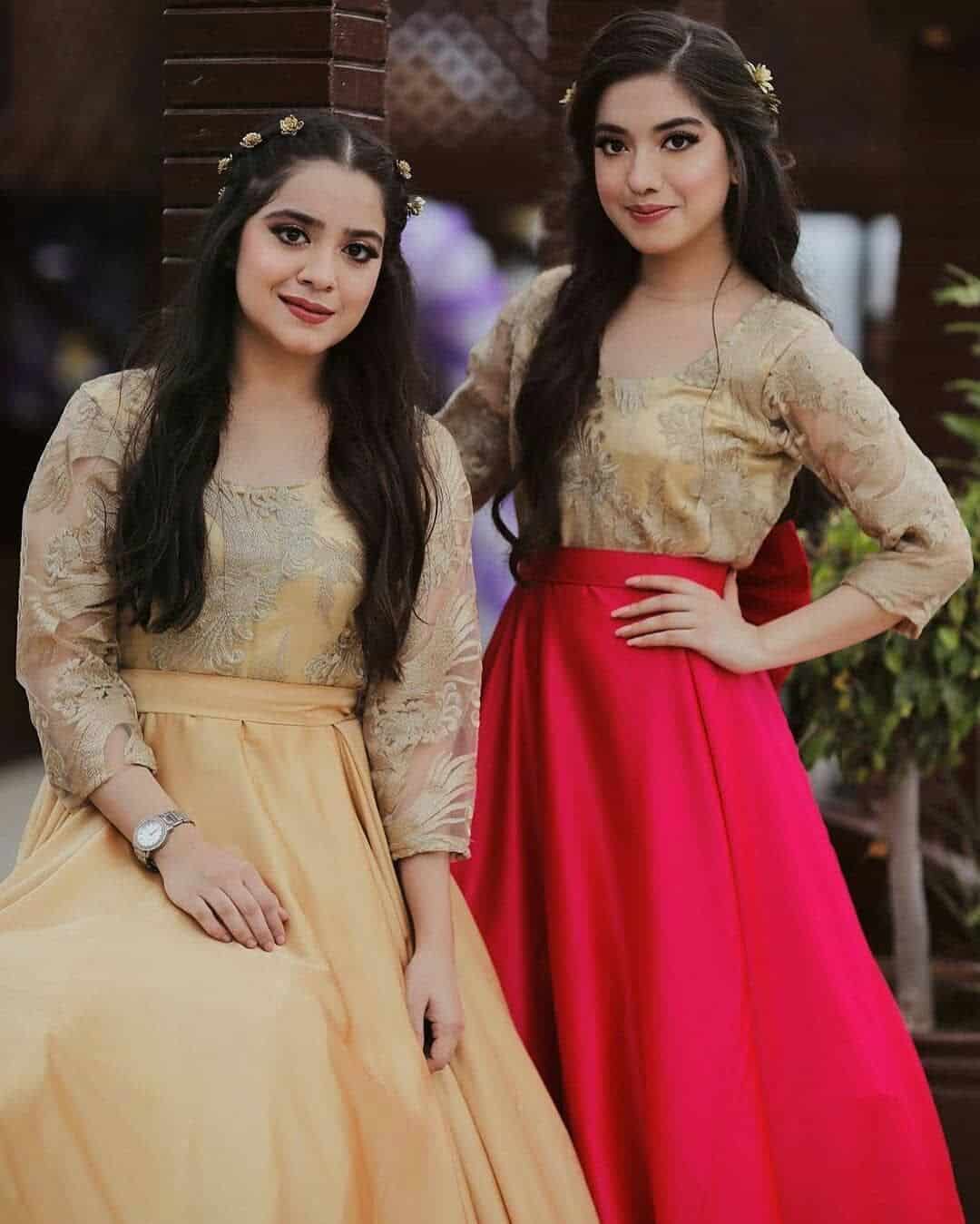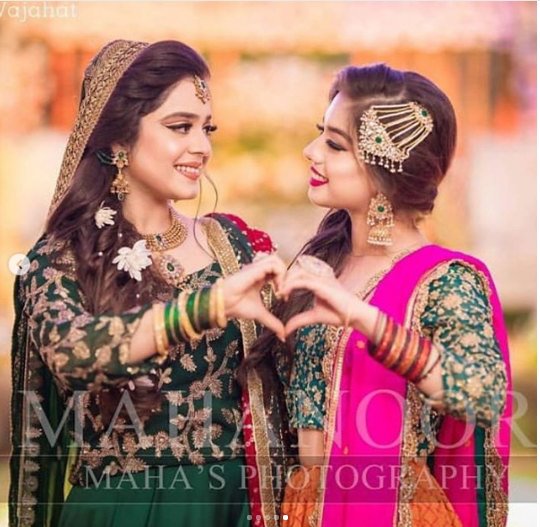 Syra Yousf
All of Syra Yusef's sisters are quite close to her. Whether they're just hanging out or attending a family activity, she has the finest time with them. Syra Yusef shared these lovely photos from her sister's wedding on Instagram.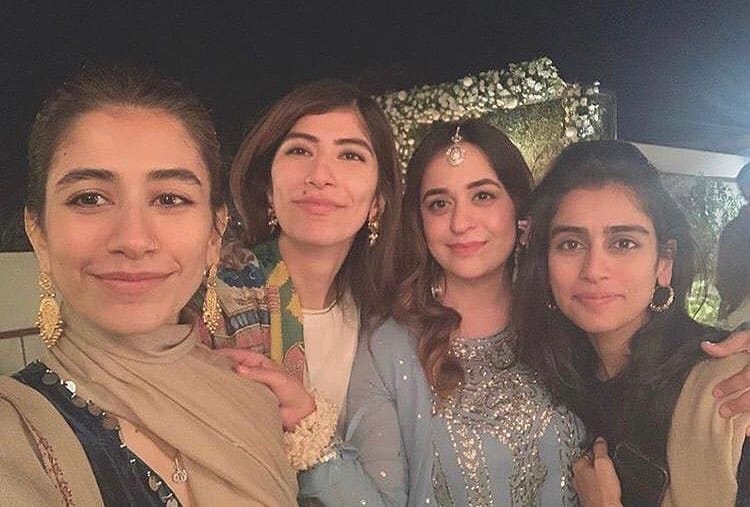 Sanam Jung
Sanam Jung's sisters are her best friends, and she knows she can count on them at any time. There were a lot of stunning images of Sanam Jung with her sister when she got married.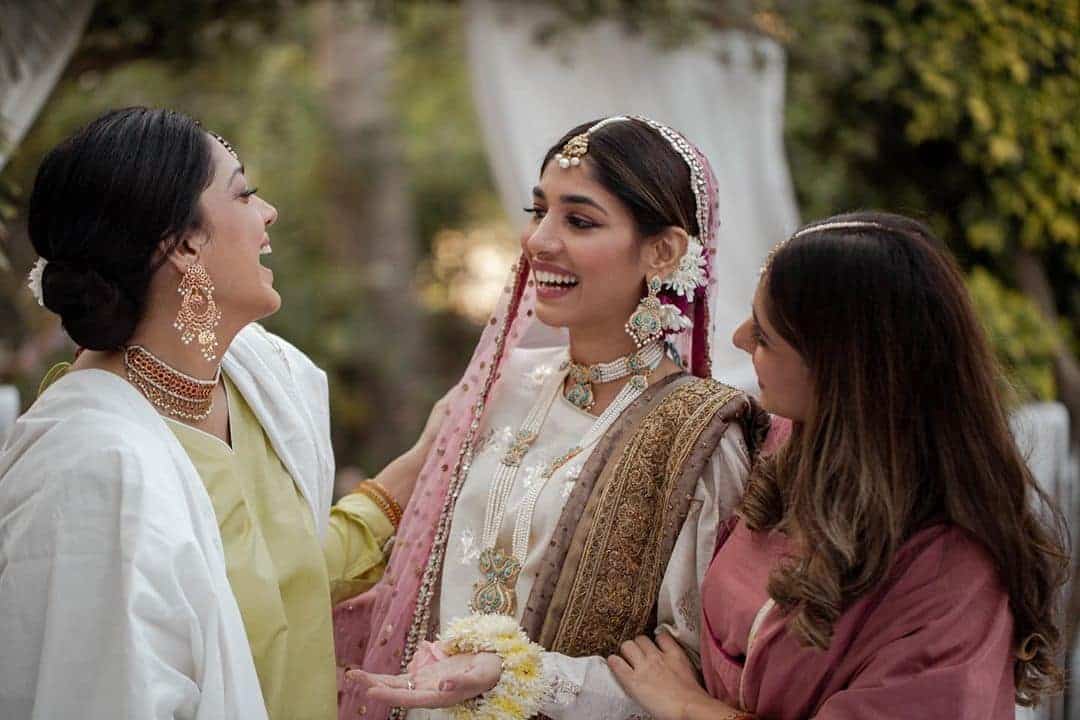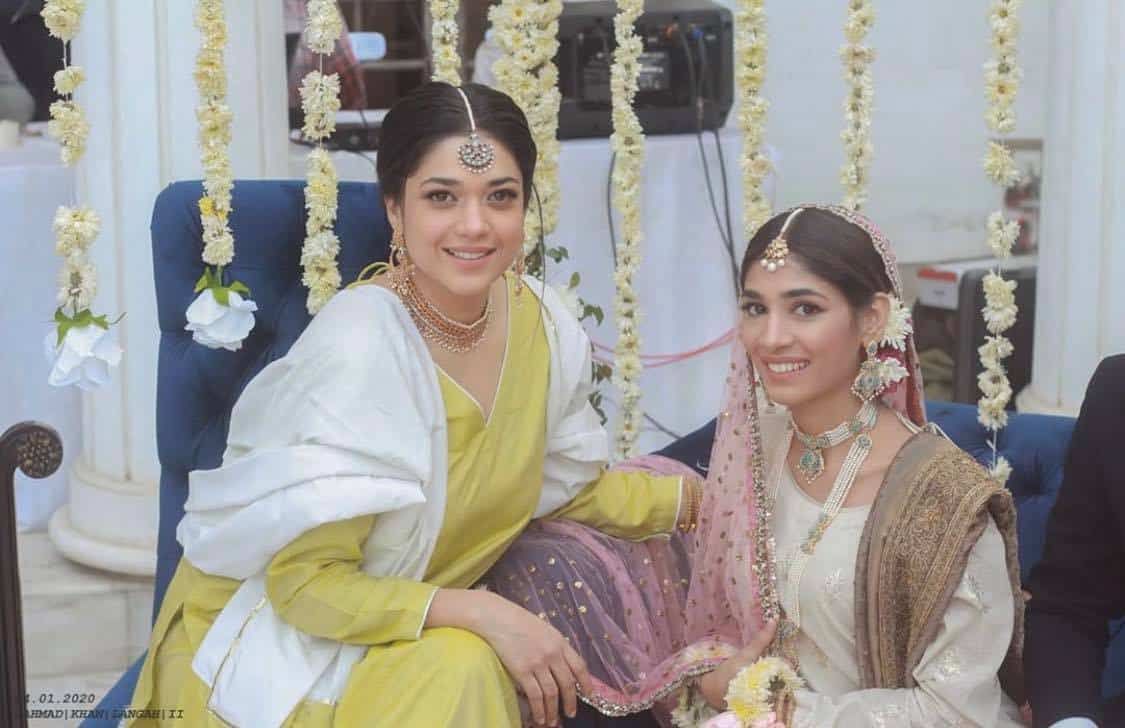 Sonya Hussyn
Sonya Hussyn is not only a sister to her siblings, but also a mother to them. She is the kind sister who keeps an eye on everyone. Her sister's wedding photos are very gorgeous.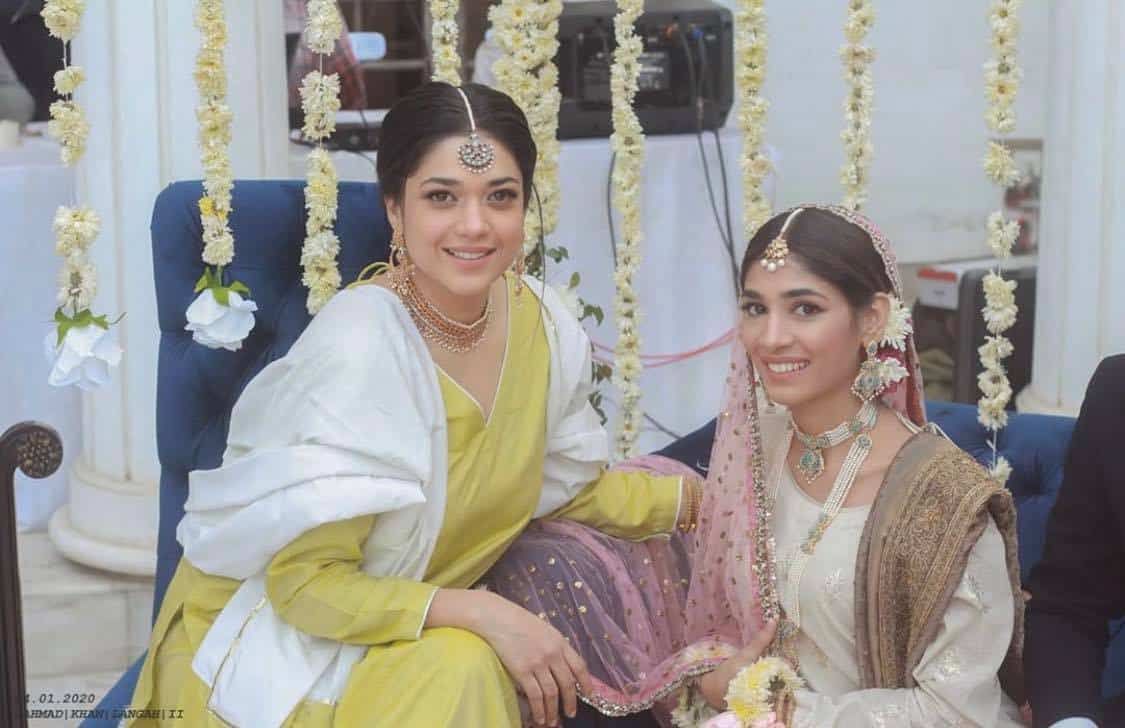 Yumna Zaidi
Yumna Zaidi's job requires her to spend a lot of time away from home. She spends quality time with her sister whenever she has the opportunity. When she's with her sisters, she glows like this photo from her sister's wedding.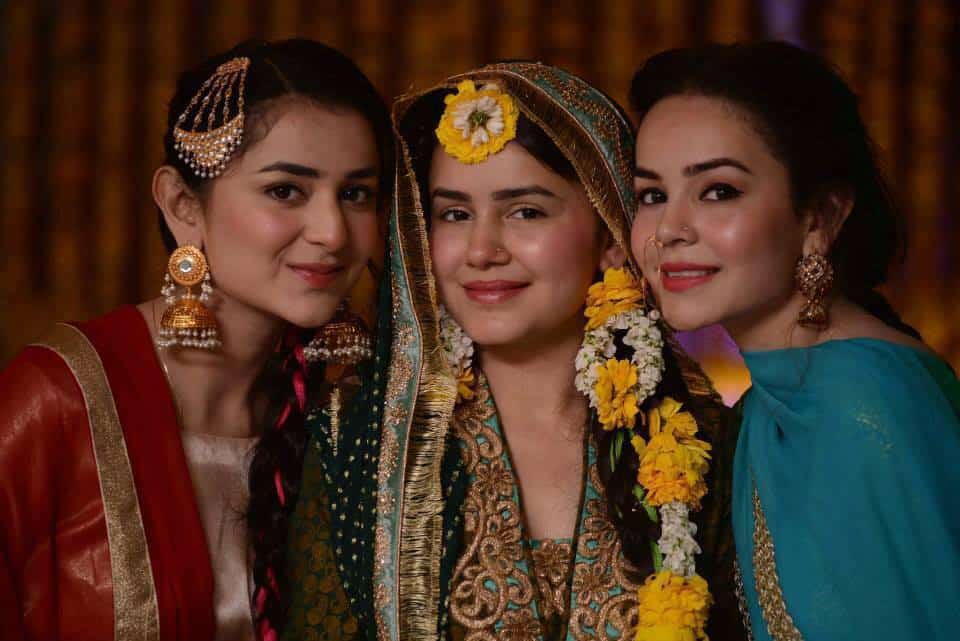 Sanam Baloch
Another Pakistani celebrity that is close to her sisters is Sanam Baloch. Sanam Baloch's stunning photographs from her sister's wedding are simply stunning.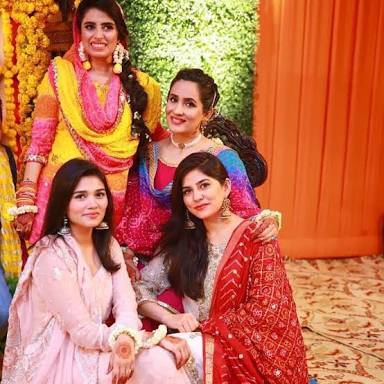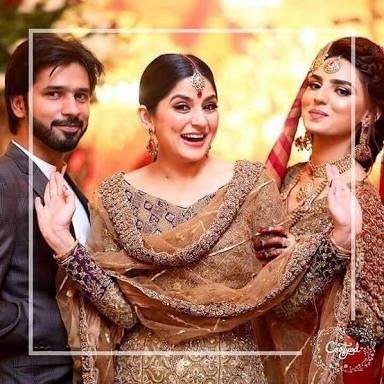 Naimal Khawar and Fiza Khawar
Fiza Khawar's confidante is like Naimal Khawar Khan. Naimal Khawar Khan's sister looked very stunning for her wedding, and everyone adored Naimal's outfit.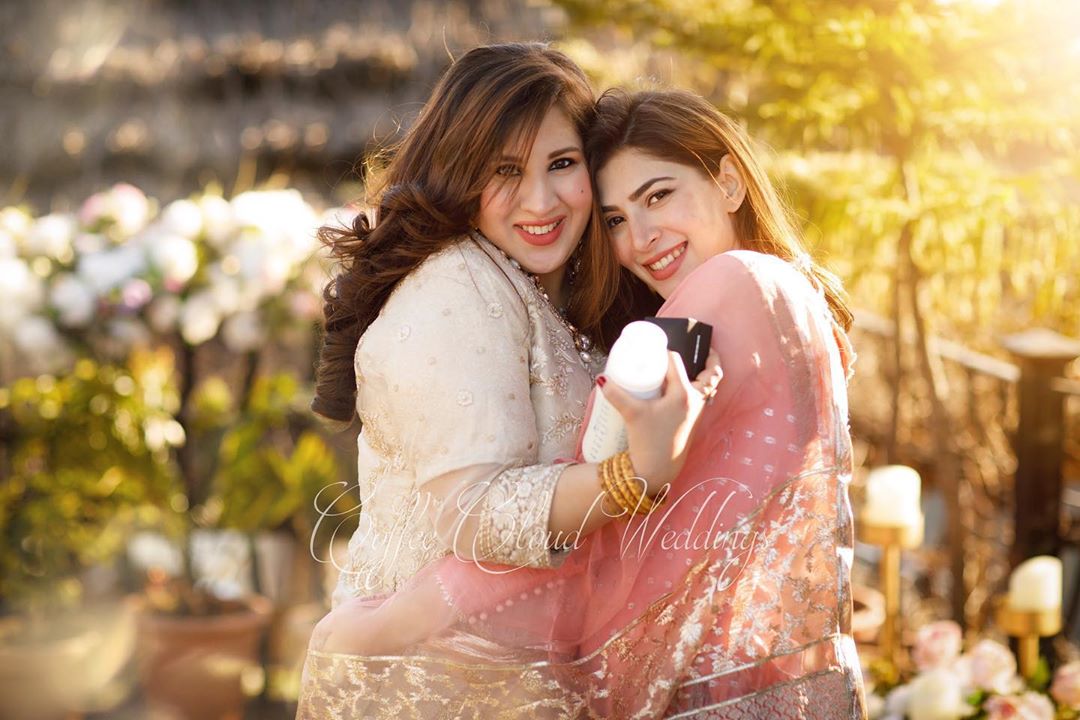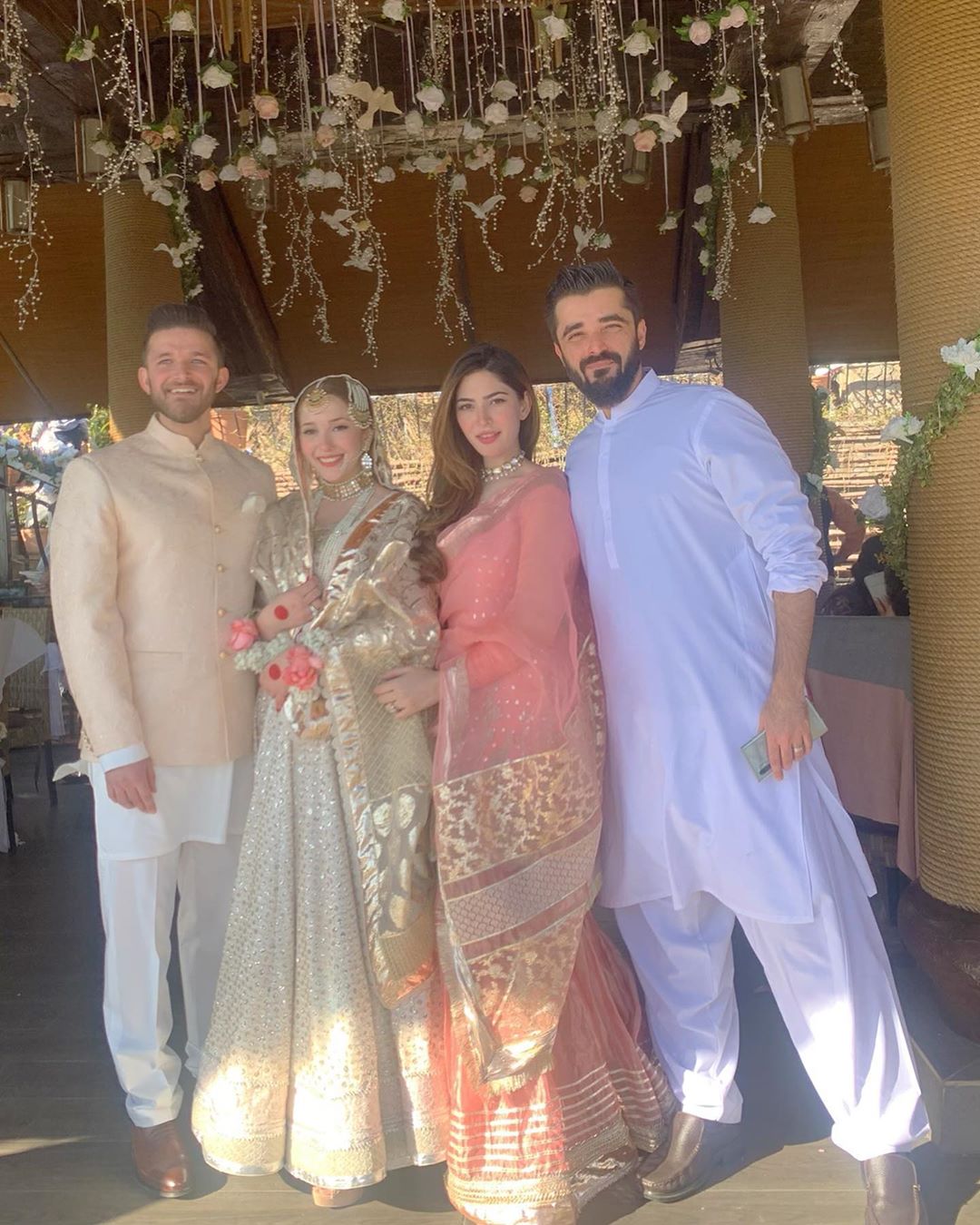 With the exception of one photo, Aima Baig did not share many photos from her wedding with her sister. Aima, on the other hand, released a slew of photos from the event, and she looked lovely at each one.