Sarwat Gilani is a stunning Pakistani actress and model. Sarwat began her career in show business as an actress. In 2005, she made her acting debut in the drama serial "Dil Ki Madham Boliyan," which aired on TV One. She has worked in several series since then and has gained a lot of fame because of her hard work and talent.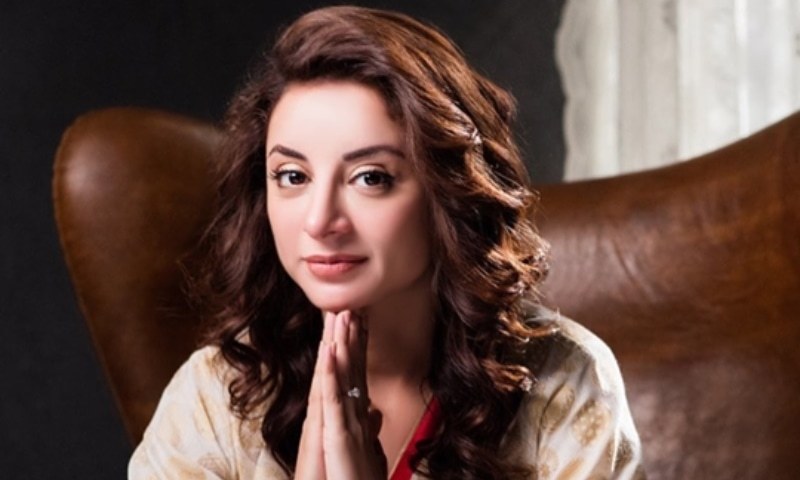 In August 2014, Sarwat Gilani married Fahad Mirza, a cosmetology surgeon and actor. Rohan Mirza and Araiz Muhammad Mirza, the couple's two sons, were born to them.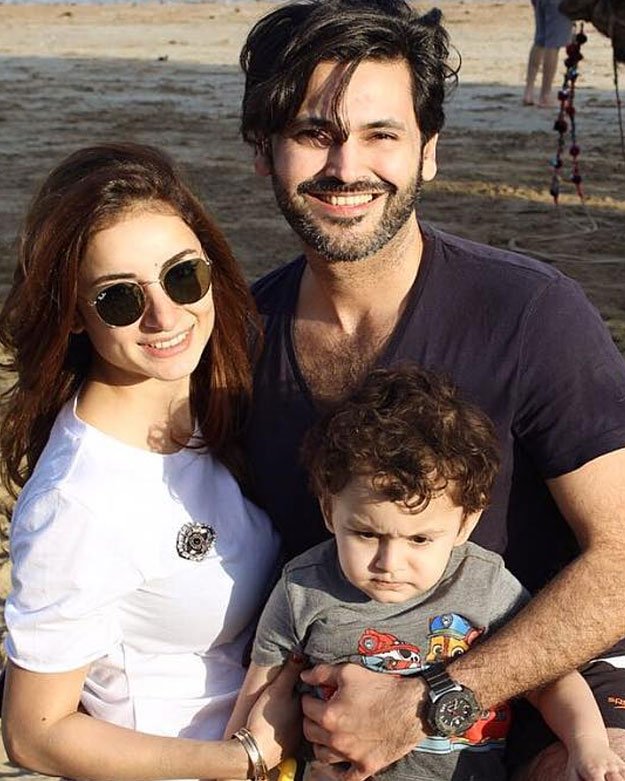 Sarwat looks stunning in this bridal ensemble by "Nadia Farooqui Official."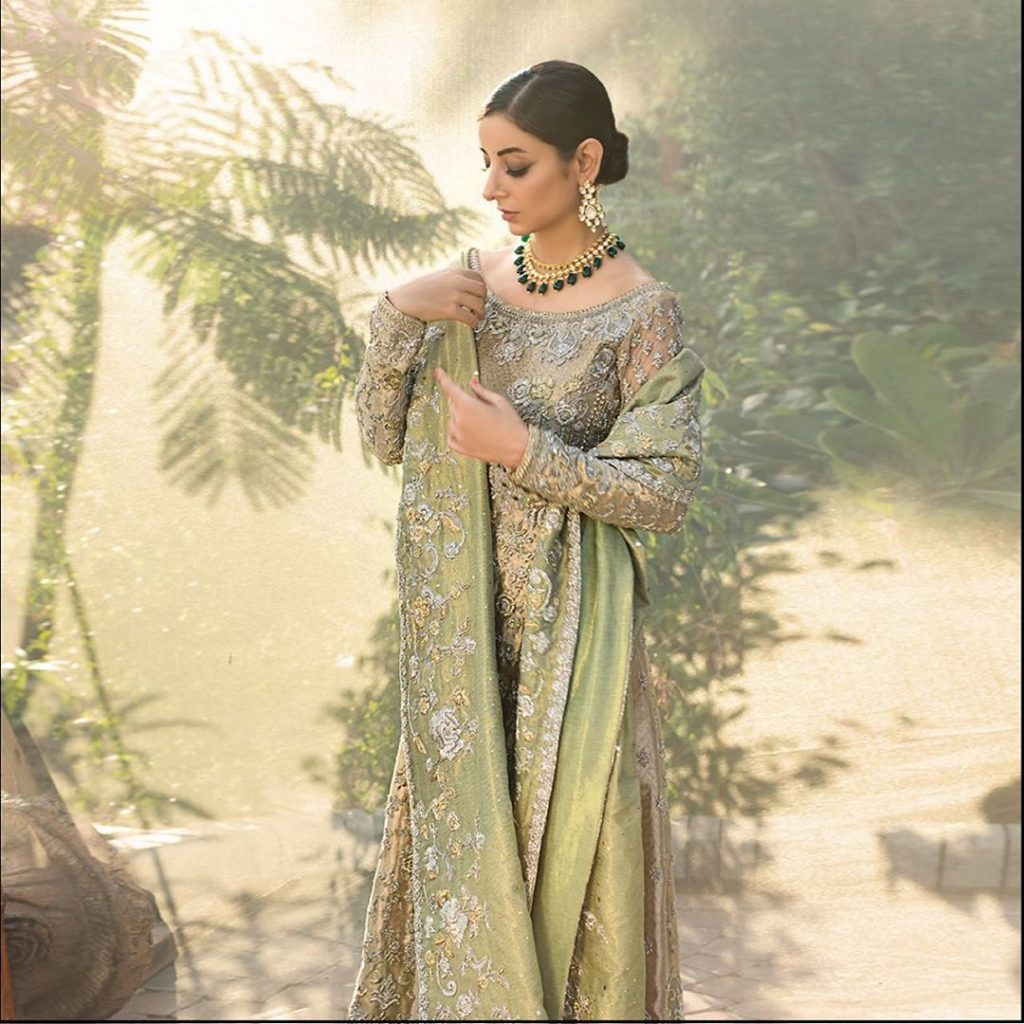 Sarwat Gilani is one of our media industry's most talented actresses. Gilani has worked in the sector for many years. In the early 2000s, Sarwat made her acting debut. Azar Ki Ayegi Baraat, Meri Zaat Zara-e-Benishan, Mata-e-Jaan Hai Tu, Meray Dard Ko Jo Zuban Milay, Koi Nahi Apna, Dil-e-Muztar, Ahista Ahista, Khasara, and many others are among Sarwat's most well-known tragedies.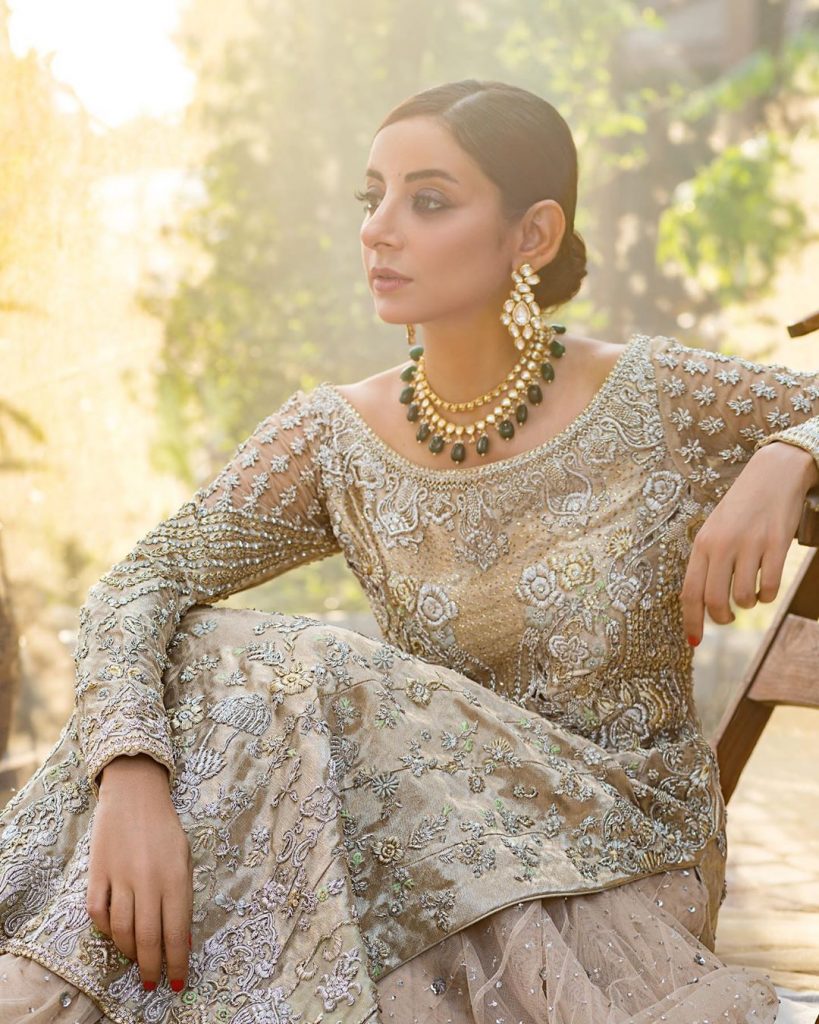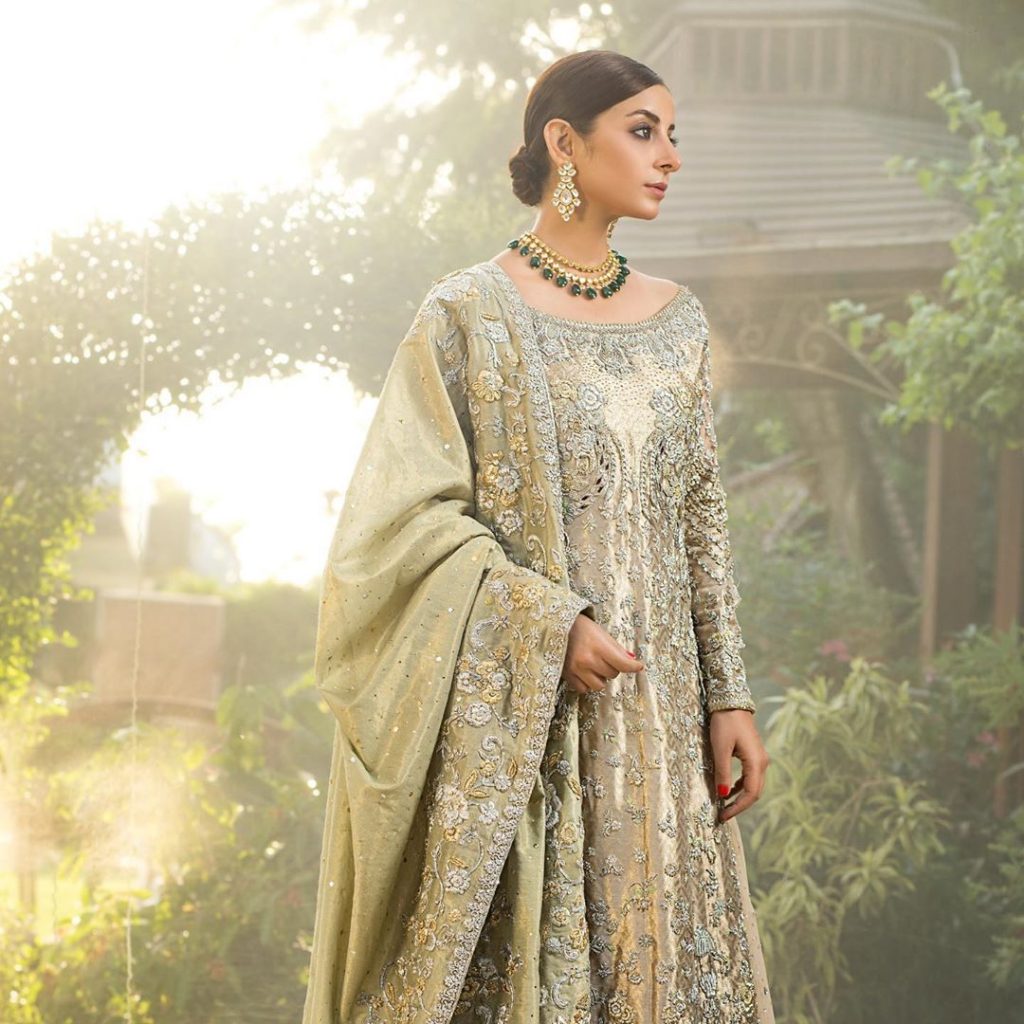 Gilani made her film debut opposite Vasay Chaudhary in Jawani Phir Nahi Aani, in which she played a pregnant Pashtun woman. She also appeared in Jawani Phir Nahi Ani 2 opposite Vasay Chaudhry, reprising her role as Gul. In 2014, Sarwat Gilani married Fahad Mirza.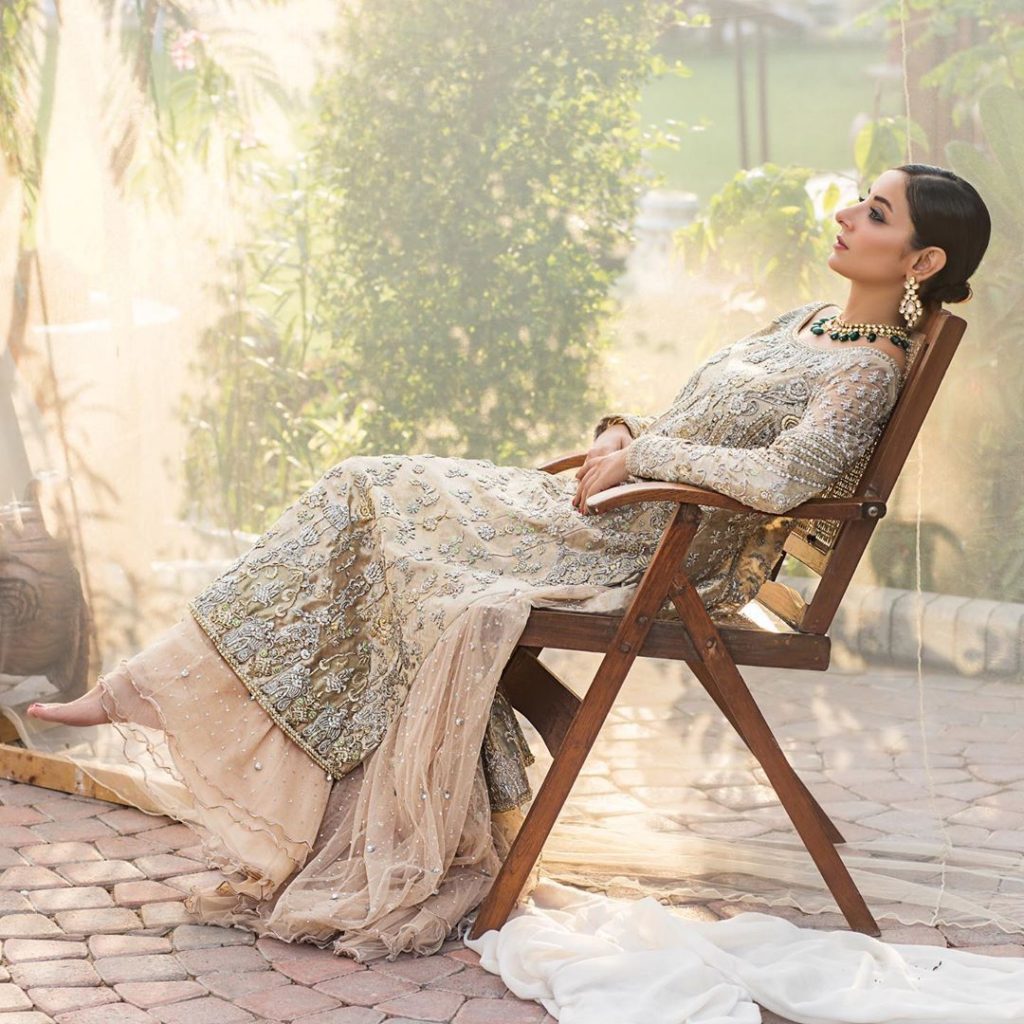 Diva Sarwat Gilani is well-known for a variety of reasons, including the success of her web series Churails, which just won an award. Sarwat Gilani has appeared in many dramas, including Malaal, Meri Zaat Zara-e-Benishan, Dil-e-Muztar, Mata-e-Jaan, Azar Ki Ayegi Barat, Ahista Ahista, and others. Sarwat Gilani is best known for Jawani Phir Nahi Ani (1 and 2). She portrayed a Pakhtoon woman in the film, and all praised her performance.