Aiman and Minal, twin sisters who began their careers as child stars, are now considered among Pakistan's top starring actresses, having made a name for themselves in the industry in a short period of time despite having no creative experience. Aiman and Minal have appeared in a number of popular drama series.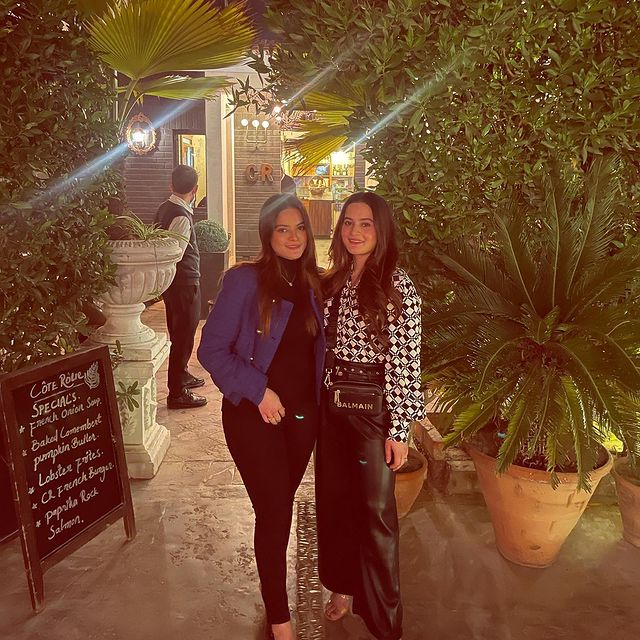 Aiman and Minal, as well as their husbands, were seen having a get-together with their friends at a restaurant last night. Aiman Khan, Muneeb Butt, Minal Khan, Ahsan Mohsin, Saboor Aly, Ali Ansari, Sara Ali, and Kinza Hashmi were among the guests. Take a look at some of the stunning photos of our stars from last night's star-studded bash.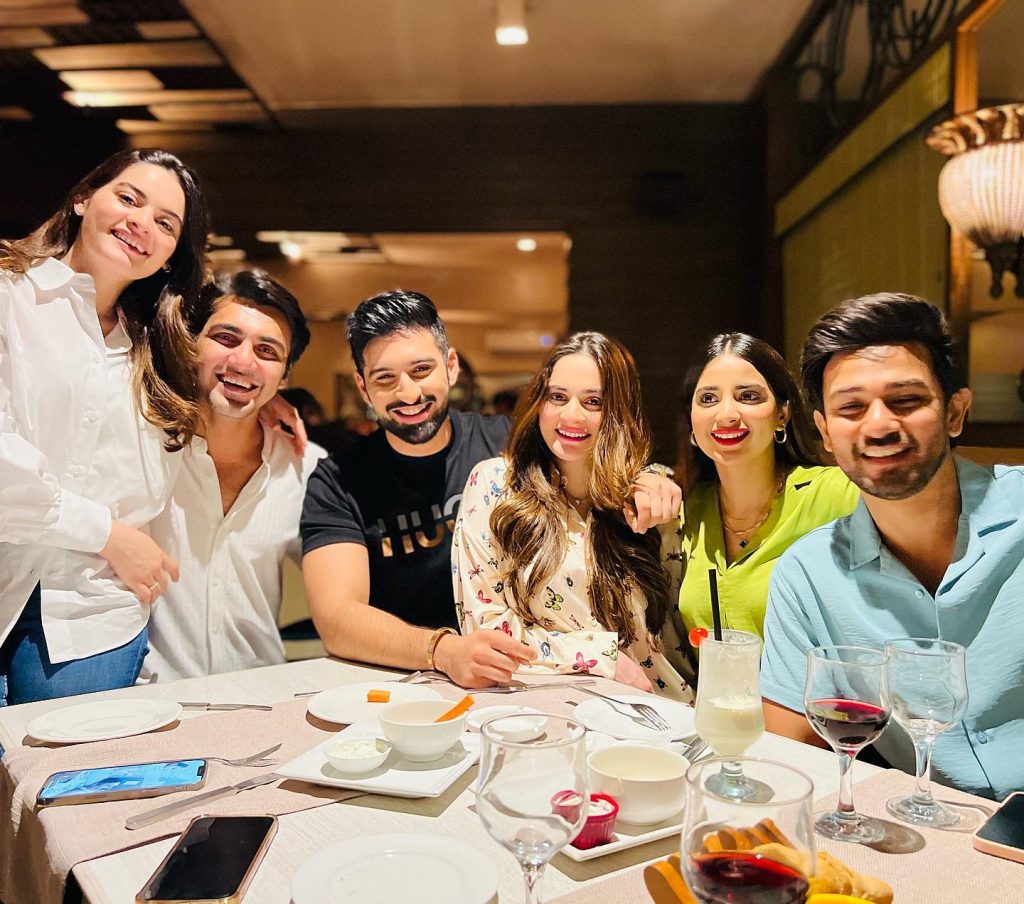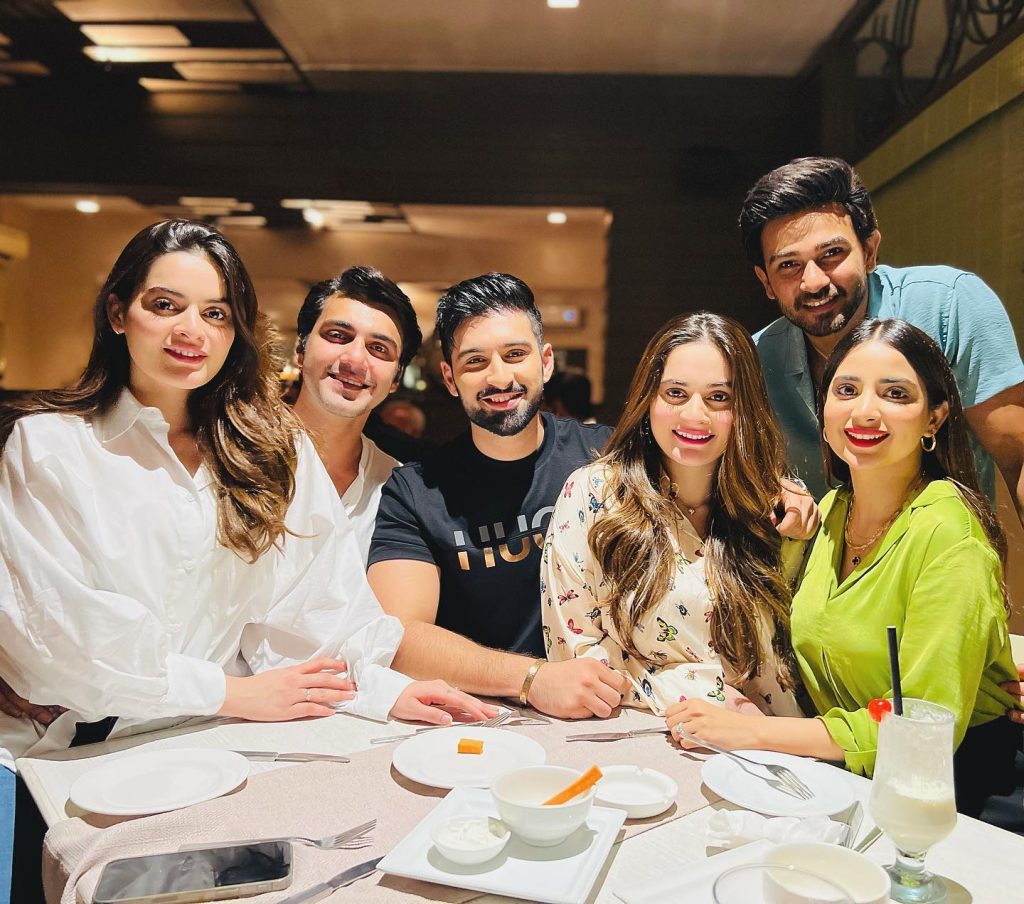 Aiman Khan is a beautiful and well-known Pakistani actress who has garnered a lot of attention and love in a short period. Her impressive performances have brought her a lot of success up to this point. Aiman married Muneeb Butt, who is also in the showbiz profession, in 2018. Amal Muneeb, the couple's gorgeous baby girl, was born to them.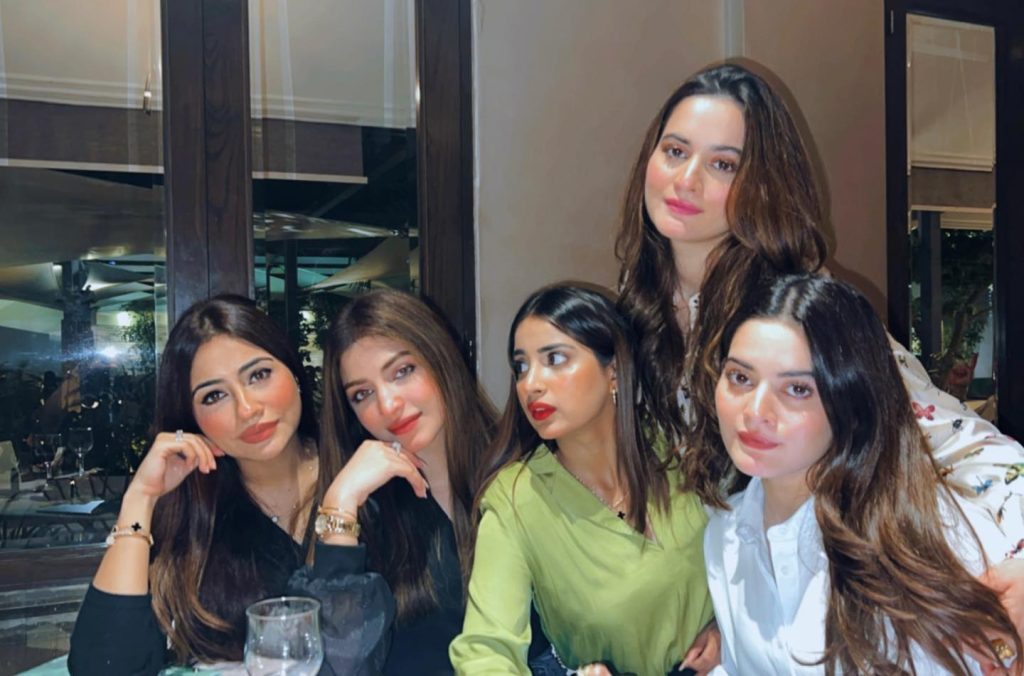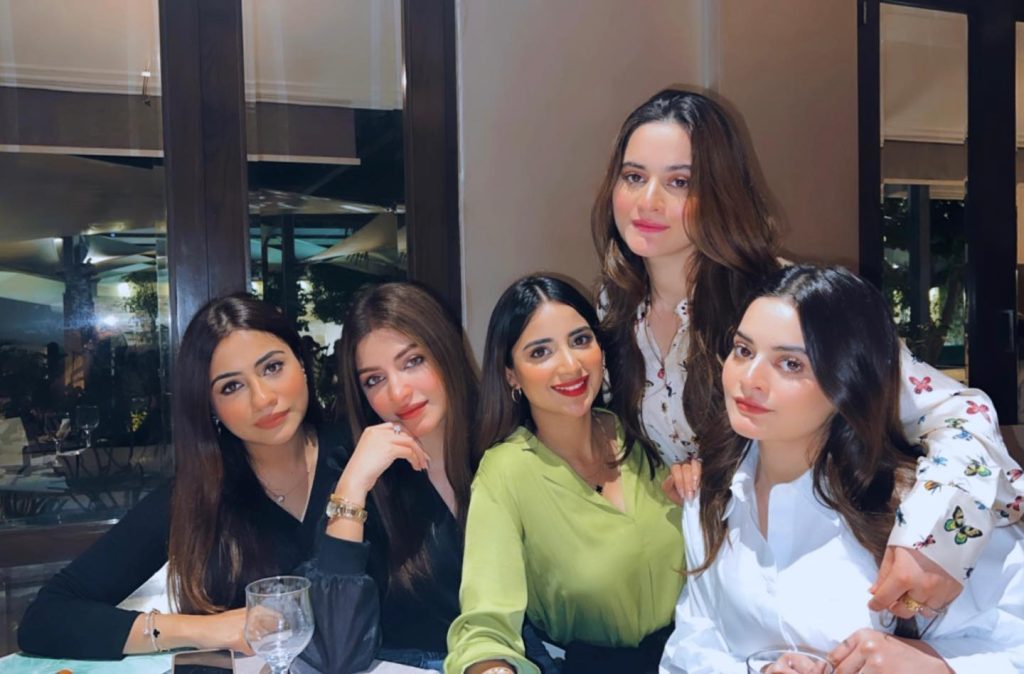 Minal Khan is a young and talented Pakistani actress and model who began her career as a child star and is now one of the country's most well-known and varied actresses. She can slay on screen in any role, whether it's a bad or positive one. Minal Khan is married to Ahsan Mohsin Ikram, who is also in the entertainment industry and owns a business.