Sadia Khan is a well-known actress who starred alongside Imran Abbas in the drama series Khuda Aur Mohabbat. Her acting skills and extraordinarily gorgeous style garnered her many admirers.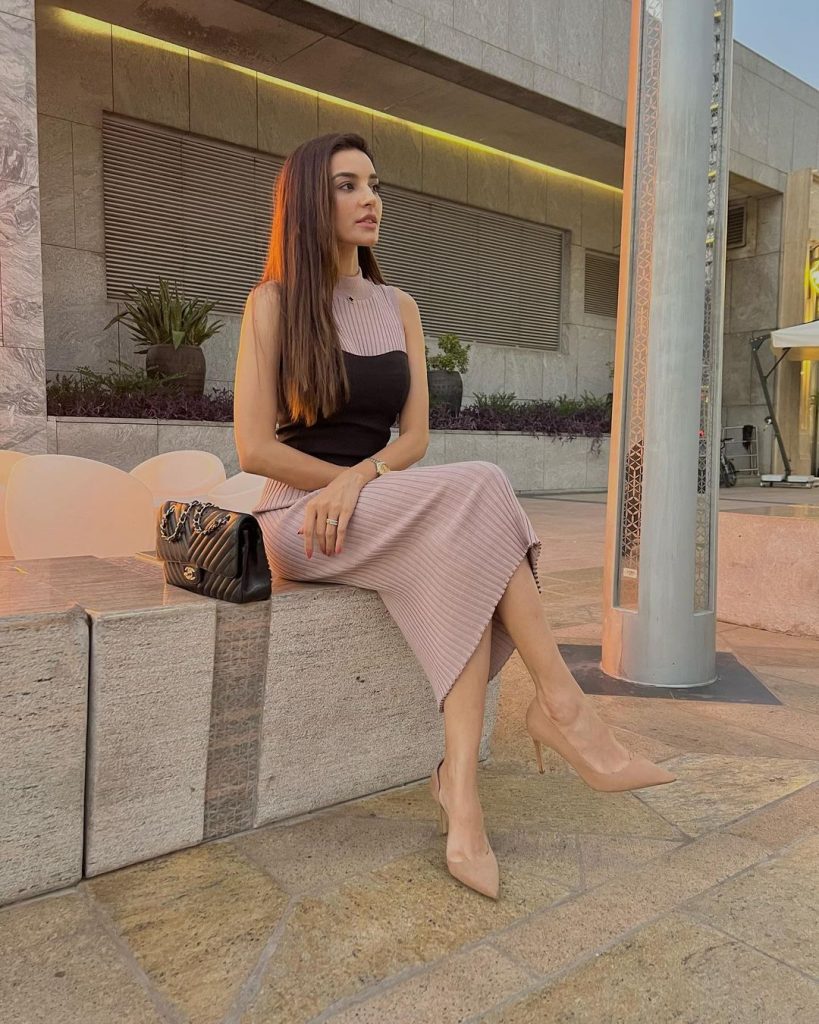 She's a supermodel who's walked the runway for well-known brands and designers. She recently modelled for Ahsan Hussain's 2021 luxury bridal line. She is seen wearing a custom-made champagne gold bridal gown that exudes elegance and charm. Materials like dabka, resham, semi-precious stones, and hand-cut sequins are employed in a painterly approach to render geometric and floral jaals taken from archival Mughal textiles on the ensemble. It is lavishly encrusted with pearls, giving it a flamboyant look. It's combined with a tulle red dupatta with flower designs all over and a hand embroidered border.
Check out the pics from the photo shoot!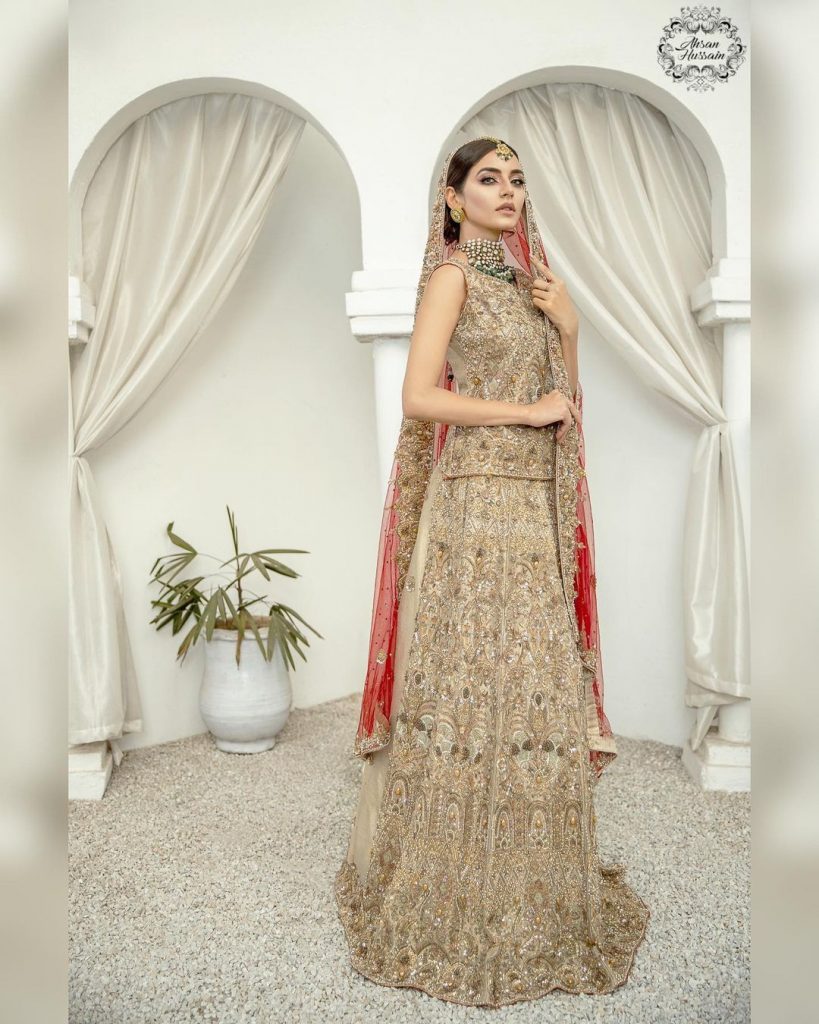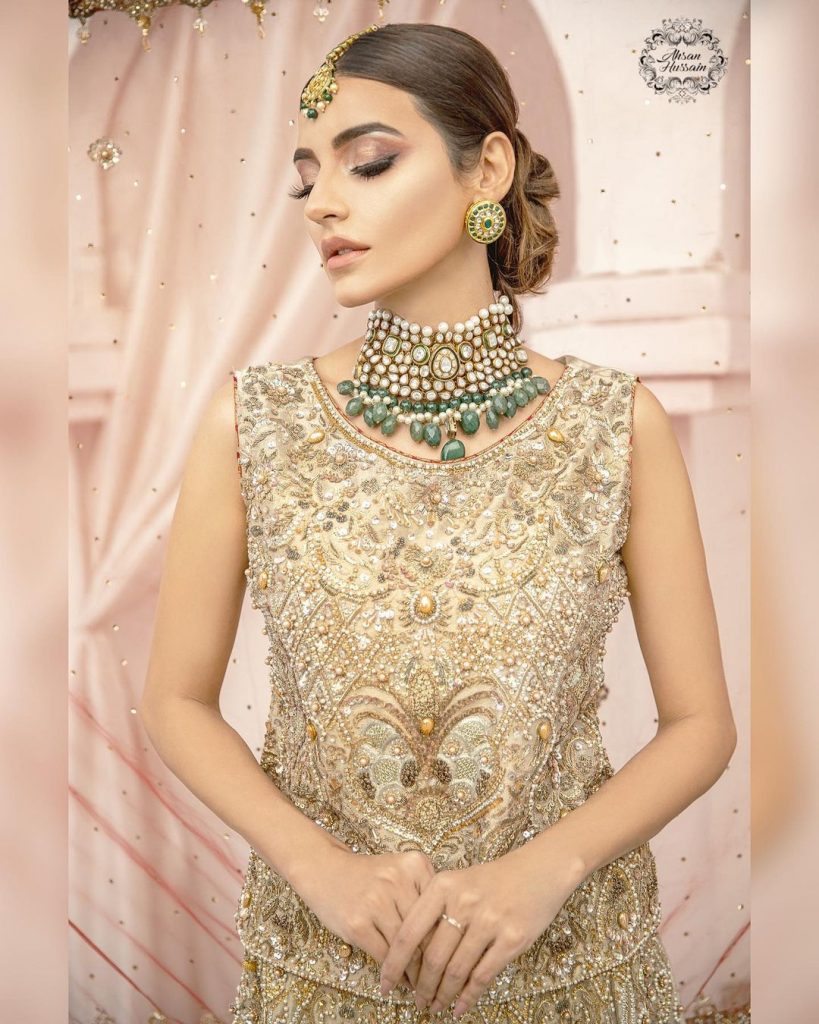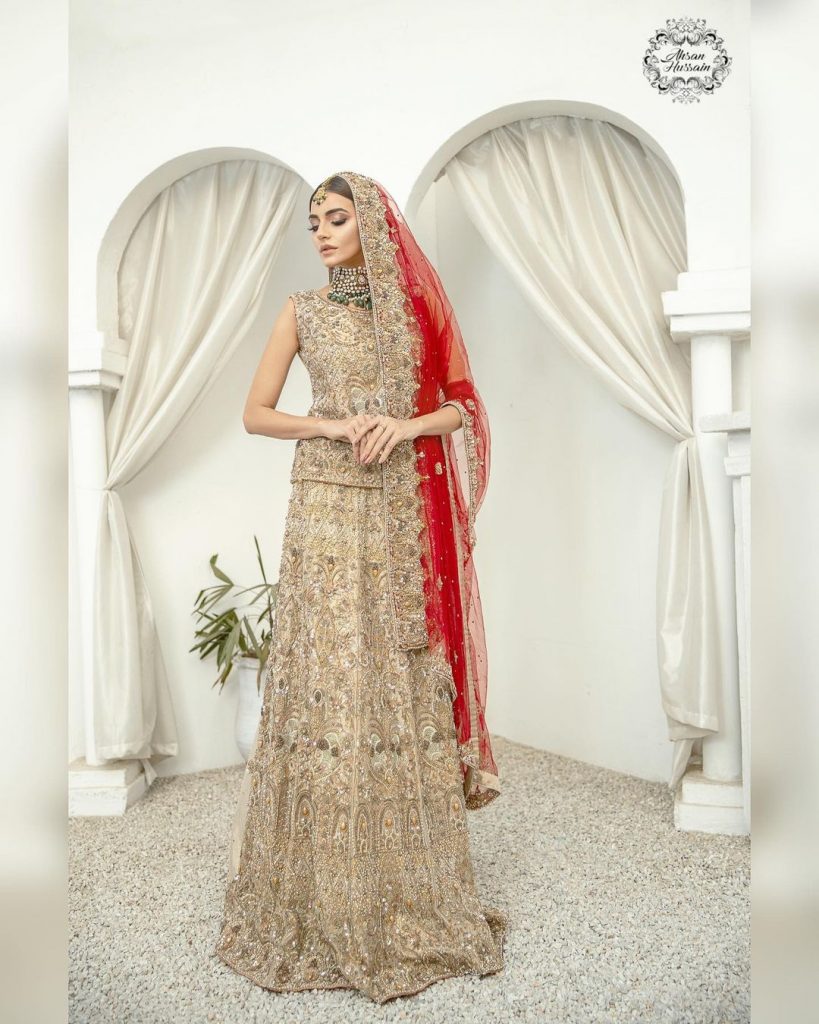 Sadia Khan is one of the most well-known Pakistani actors in the industry, thanks to her stunning beauty and graceful demeanor. Halimah Sadia Khan has played several powerful parts on TV in dramas such as Khuda Aur Mohabbat and is a major model with several brands. Sadia Khan is a stunning Pakistani actress and model with a wide range of roles. Her most famous drama was Geo TV's Khuda Aur Muhabbat, which was a great hit. The viewers adored her and Imran Abbas's relationship. Sadia Khan was also seen in the show Shayad.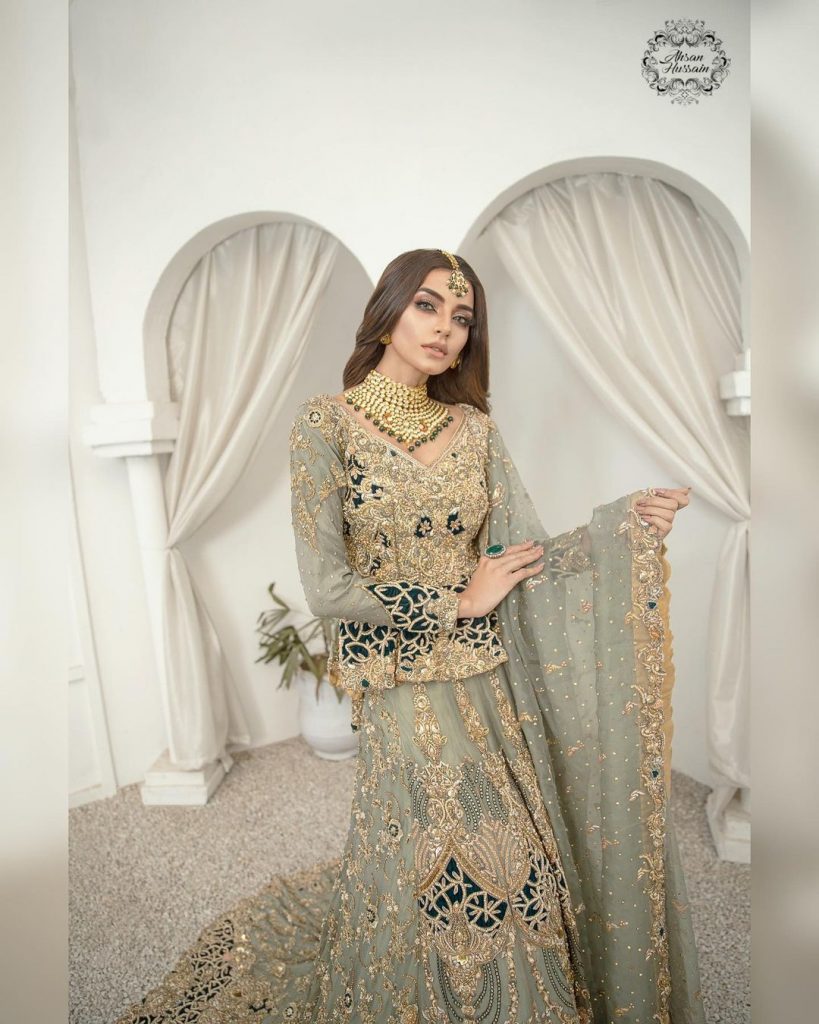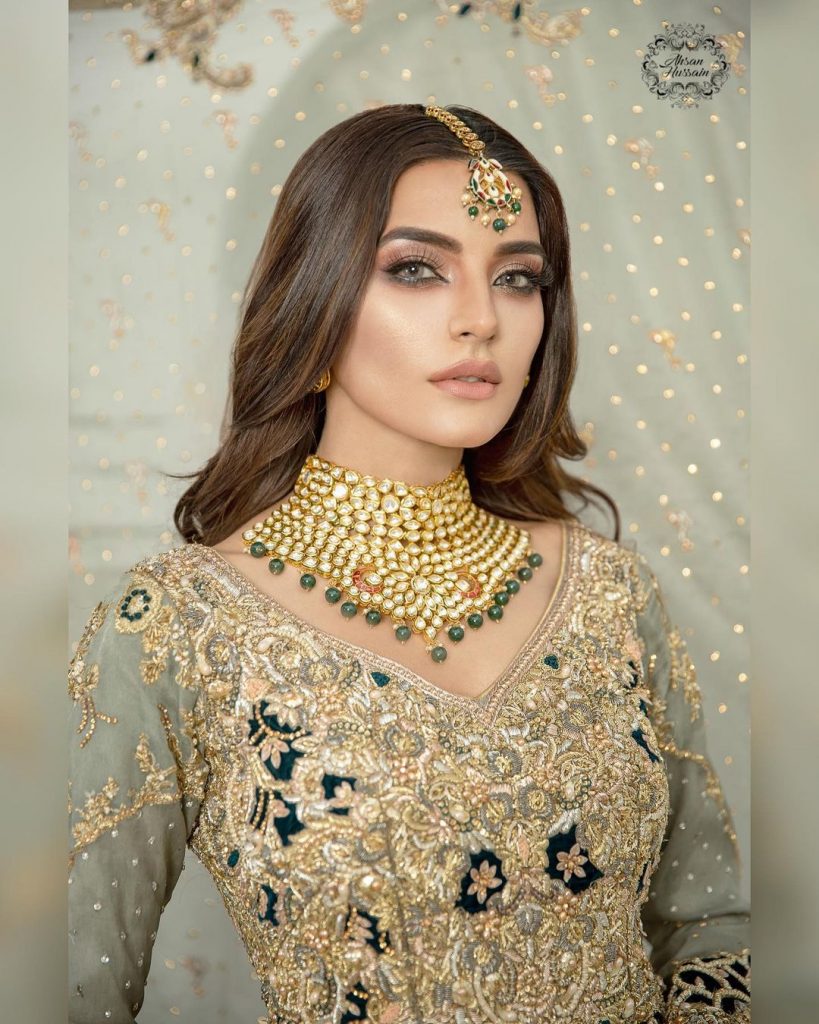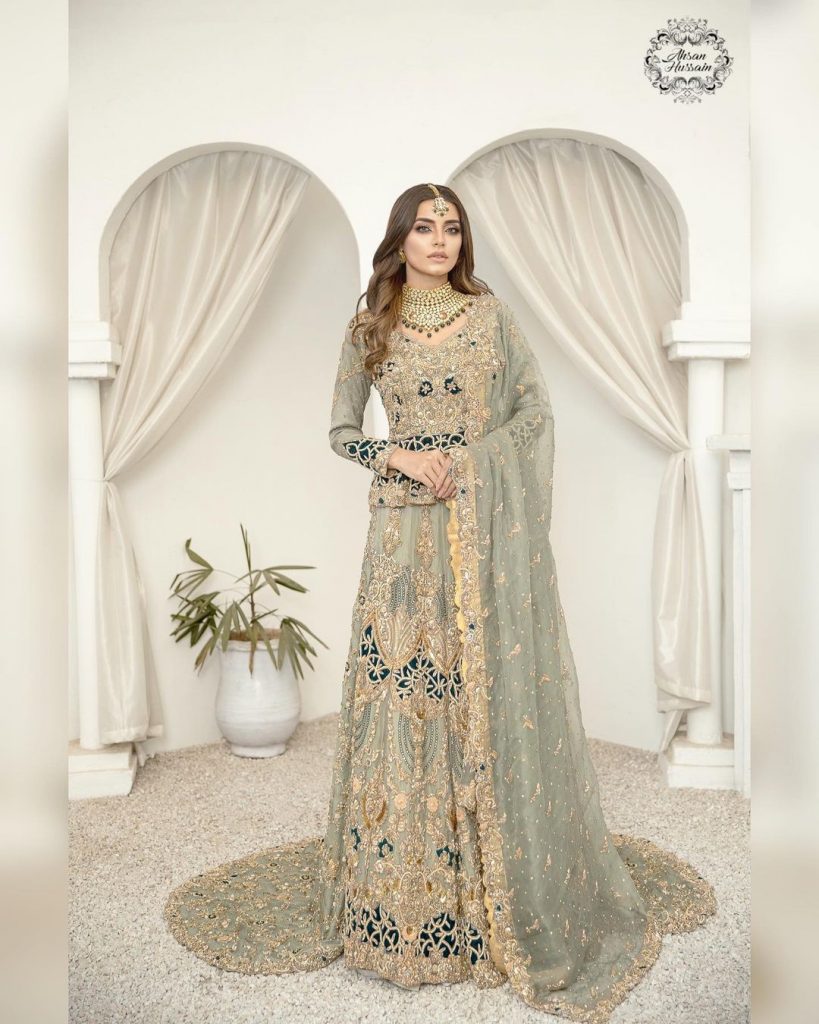 Sadia Khan is not currently acting in any dramas. She's been picking her projects lately. Sadia Khan is very active on social media, which helps to keep her admirers interested. Khan is a stunning Pakistani actress and model with a wide range of roles.