Many Pakistani celebrity couples have amassed a large amount of public support and can easily be classified as power couples. These famous couples were more generous than normal this year for sharing love-filled photos with one other. It's always wonderful to watch celebs spending time with their families. They lavish affection on each other, and most individuals appreciated viewing these photos. More than ever before, celebrities made care to set aside time to have photos taken that their fans and followers praised.
On Eid, here are the most adoring photographs of Pakistani celebrity couples:
Aiman Khan and Muneeb Butt
Aiman Khan and Muneeb Butt have been active on social media for a long time. They make certain that their fans and following are always informed about their activities. They upload images of themselves on vacation or at family gatherings, and their admirers always show their support. This Eid, they shared honest and loving photos. The following are some of the cutest: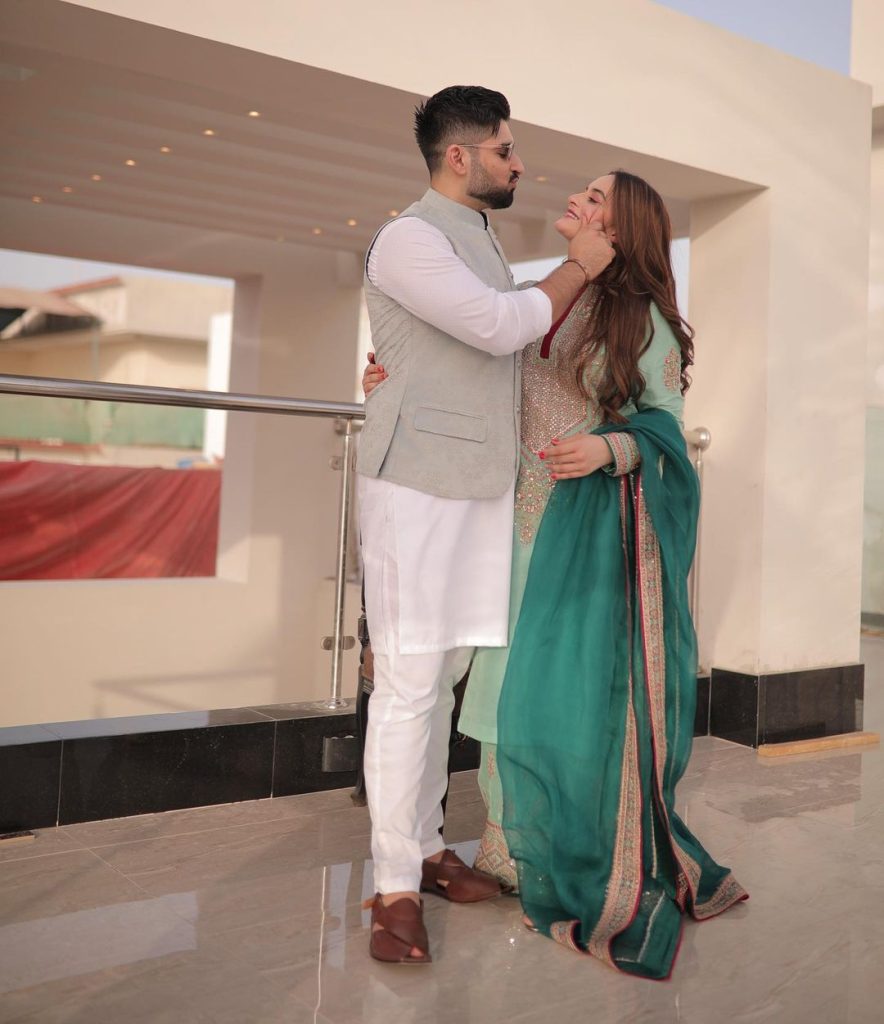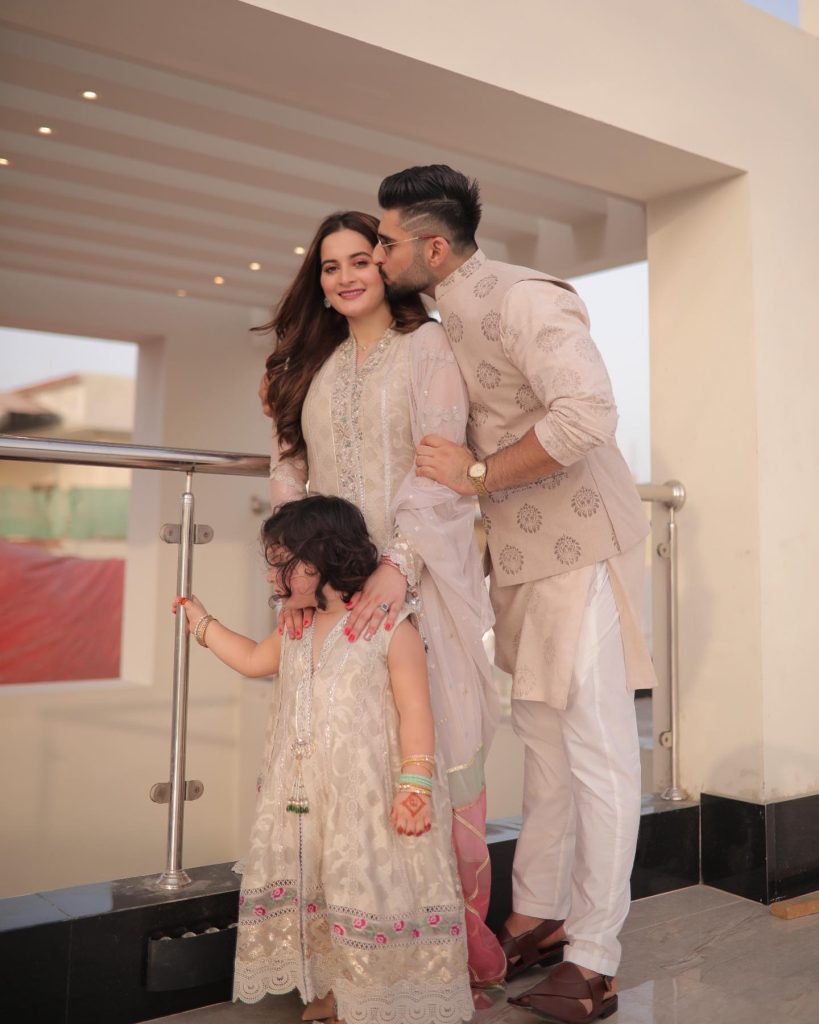 Saboor Aly and Ali Ansari
Saboor Aly and Ali Ansari, who recently married, celebrated their first Eid as a married pair. Saboor and Ali went to great lengths to have their photos taken, making this Eid as memorable for their fans as it was for them. Their photos were really adorable and natural. In these photos, their love and camaraderie were clear.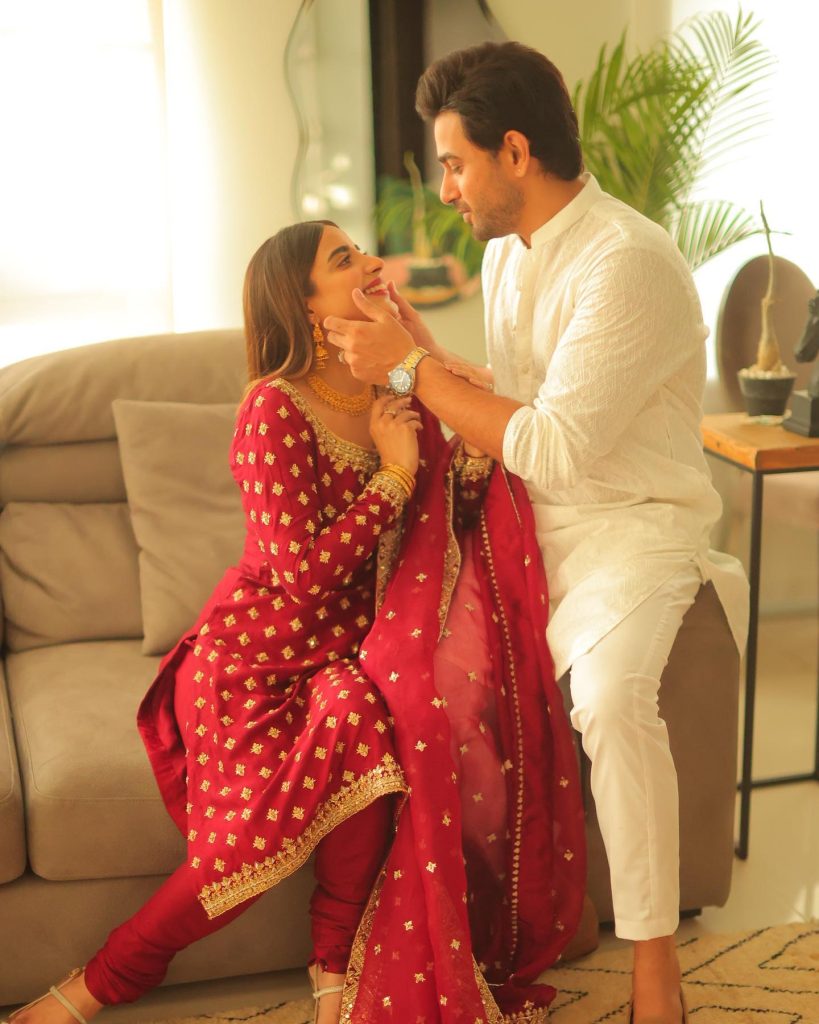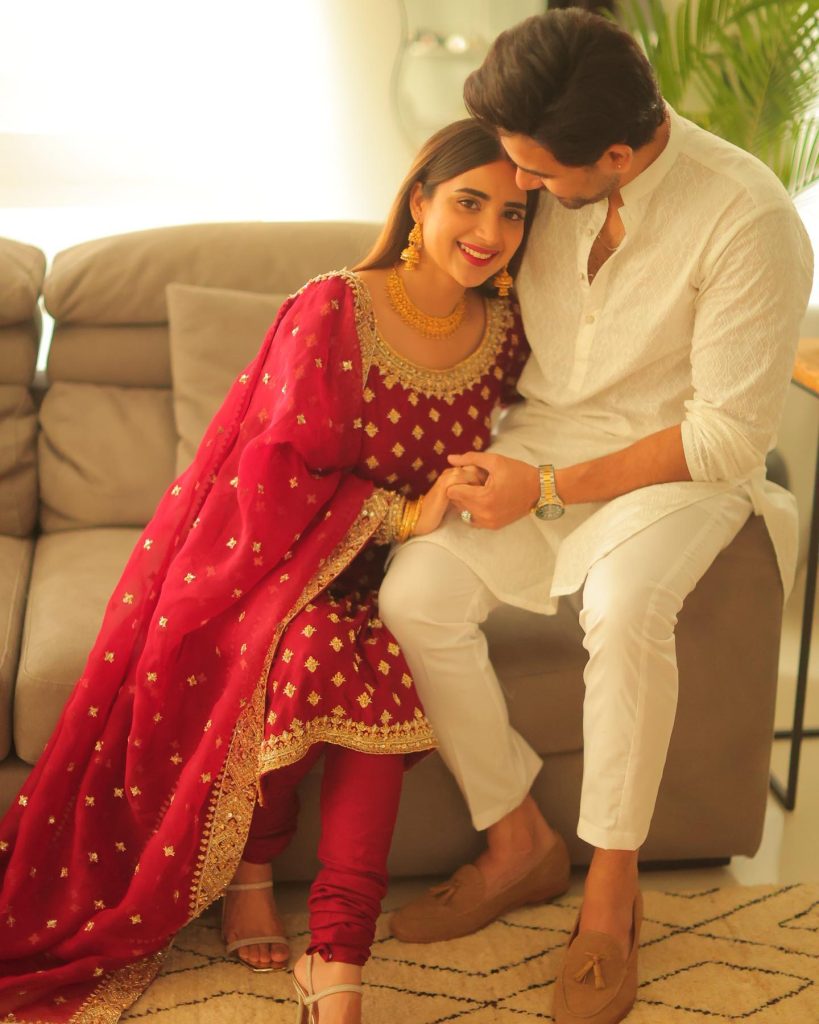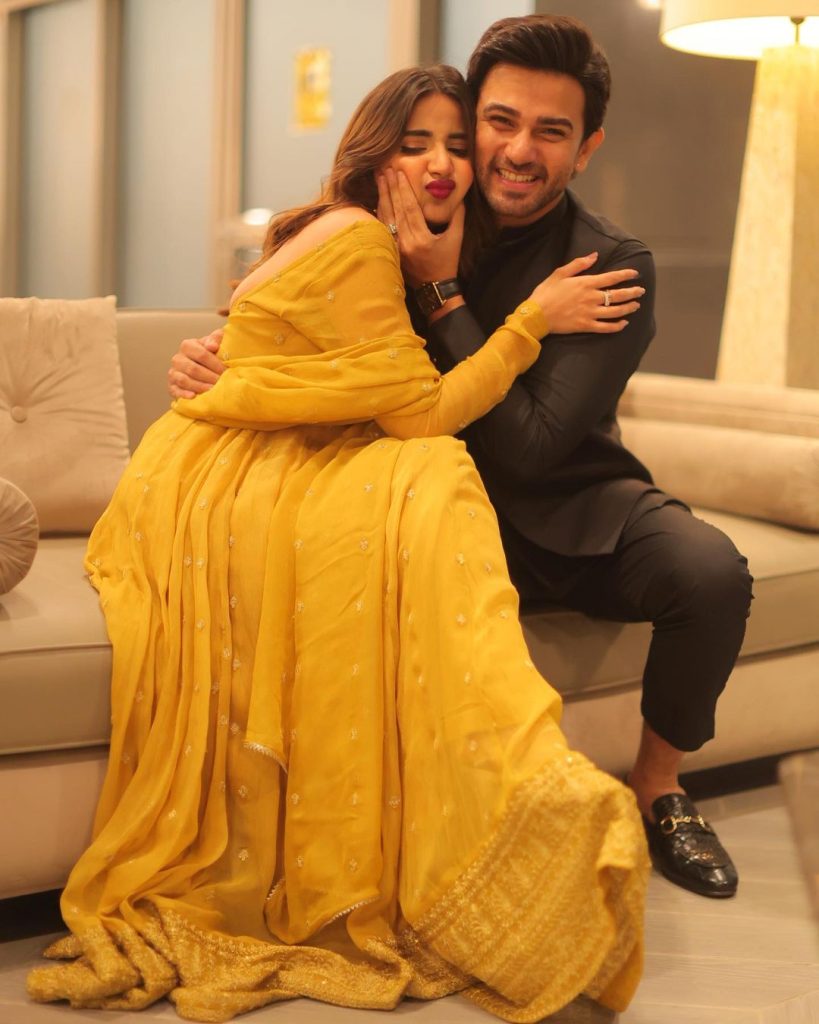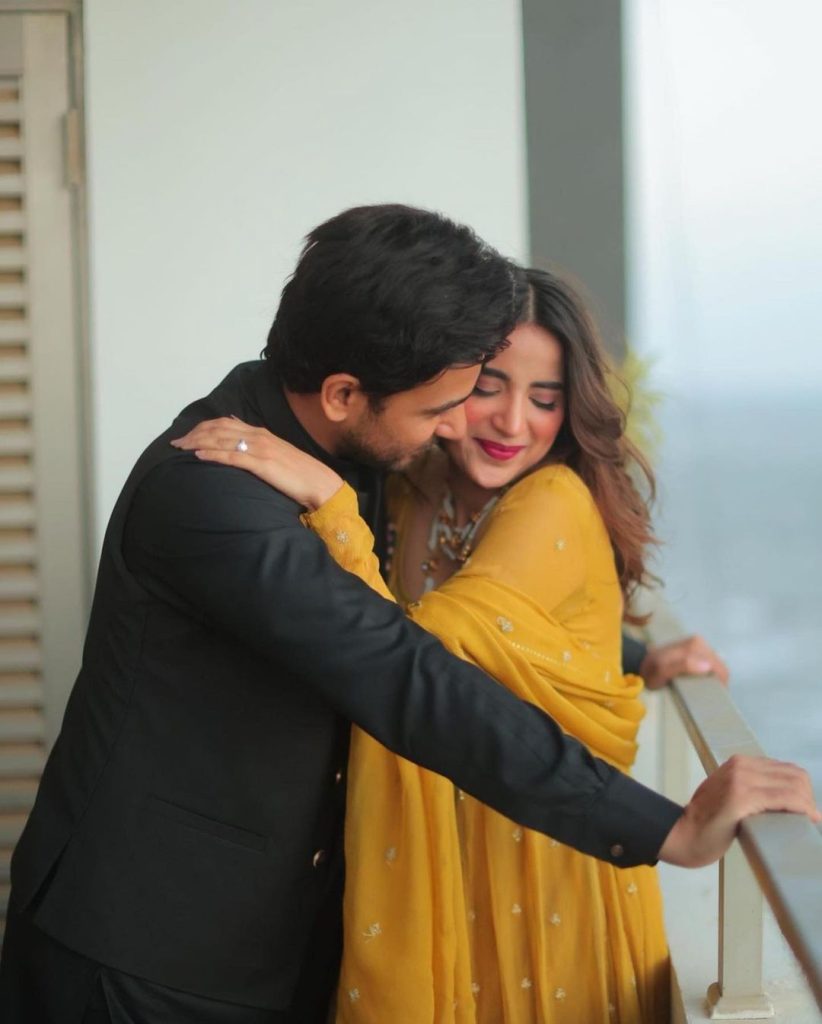 Mariyam Nafees and Amaan Ahmed
Mariyan Nafees, an actress and model, recently married director Amaan Ahmed. Their followers fell in love with them right away. People were more interested in their valima ceremony than in any other. This was their first Eid as a couple, and they kindly shared adorable love photos that went viral. Look at the following images: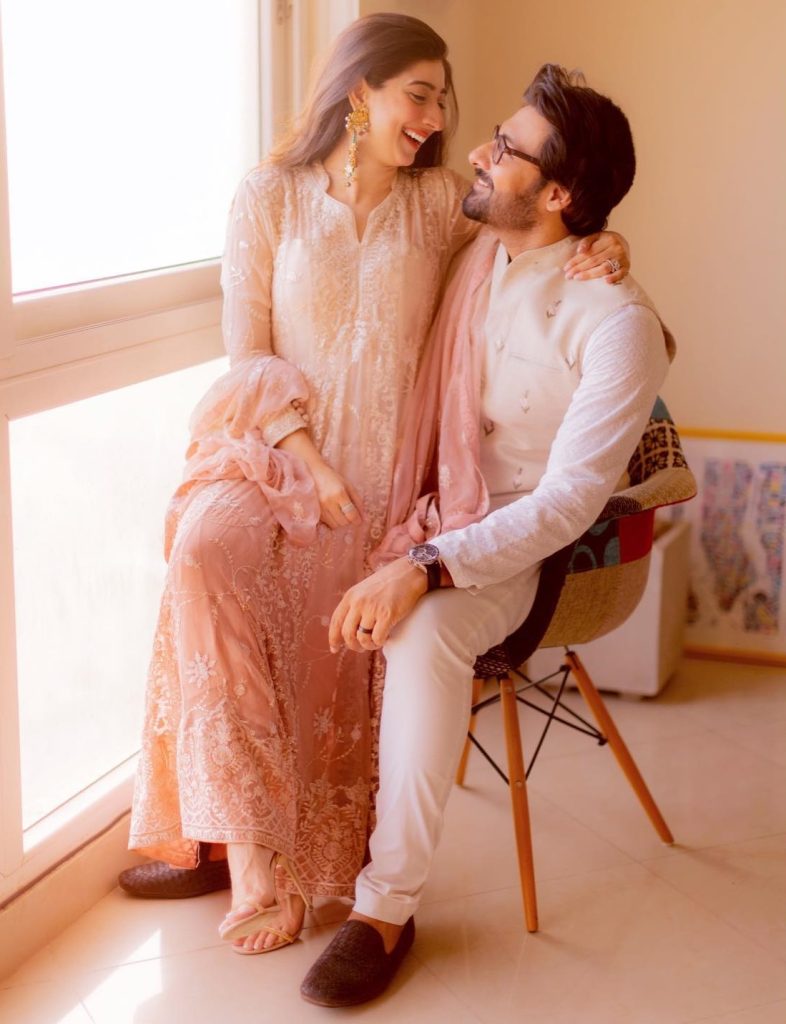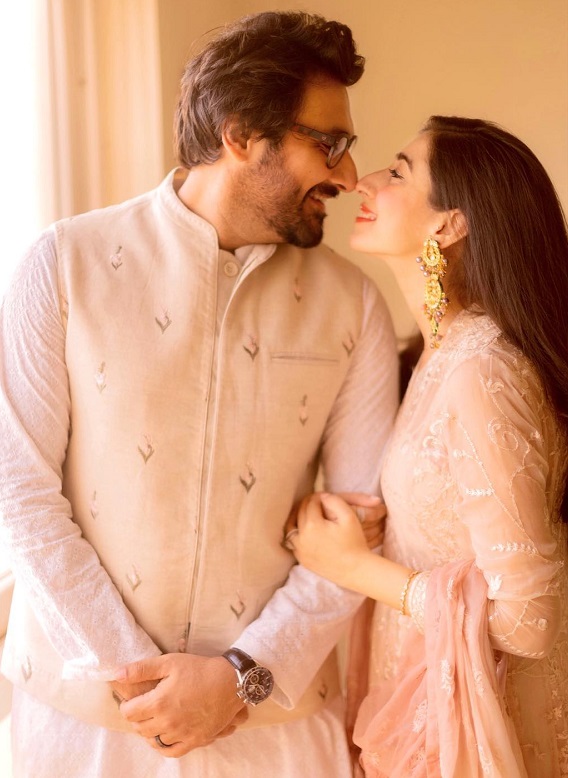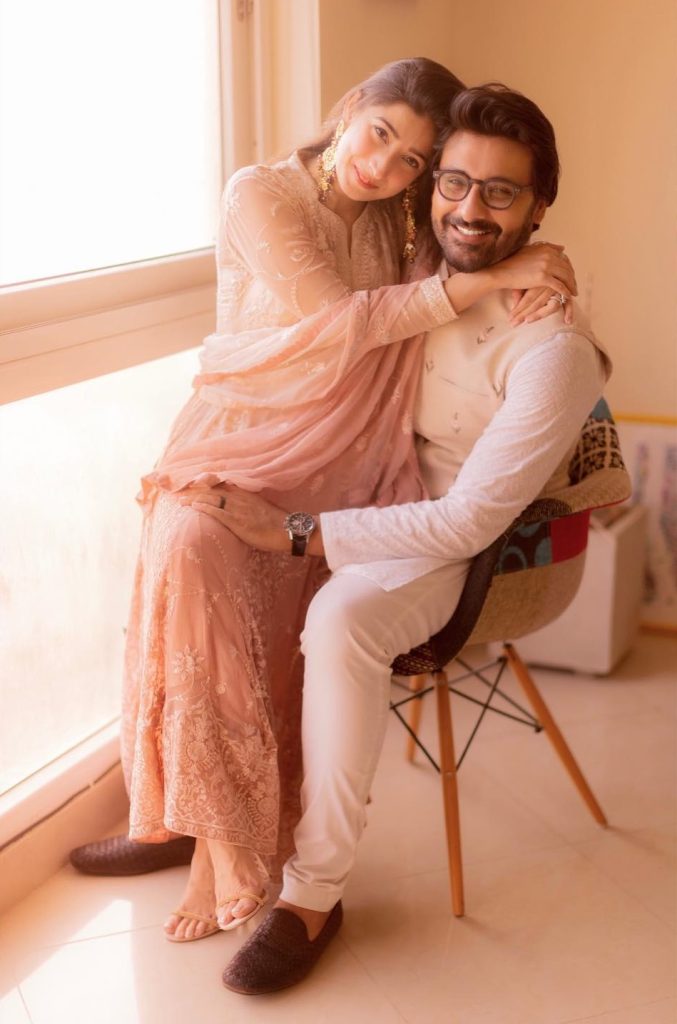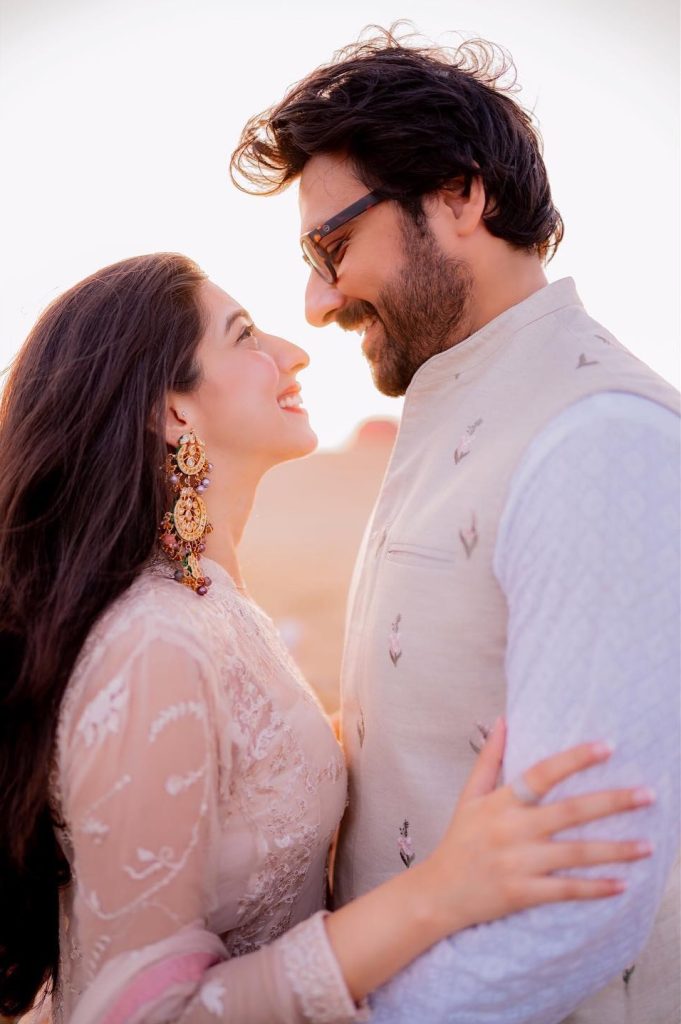 Ayeza Khan and Danish Taimoor
Even after all these years, Ayeza Khan and Danish Taimoor remain everyone's favorites. They've shown that having a delightful companion can help you grow both personally and professionally. They're also one of the most attractive couples in the business. This Eid, Ayeza and Danish uploaded an adorable couple photos their admirers adored.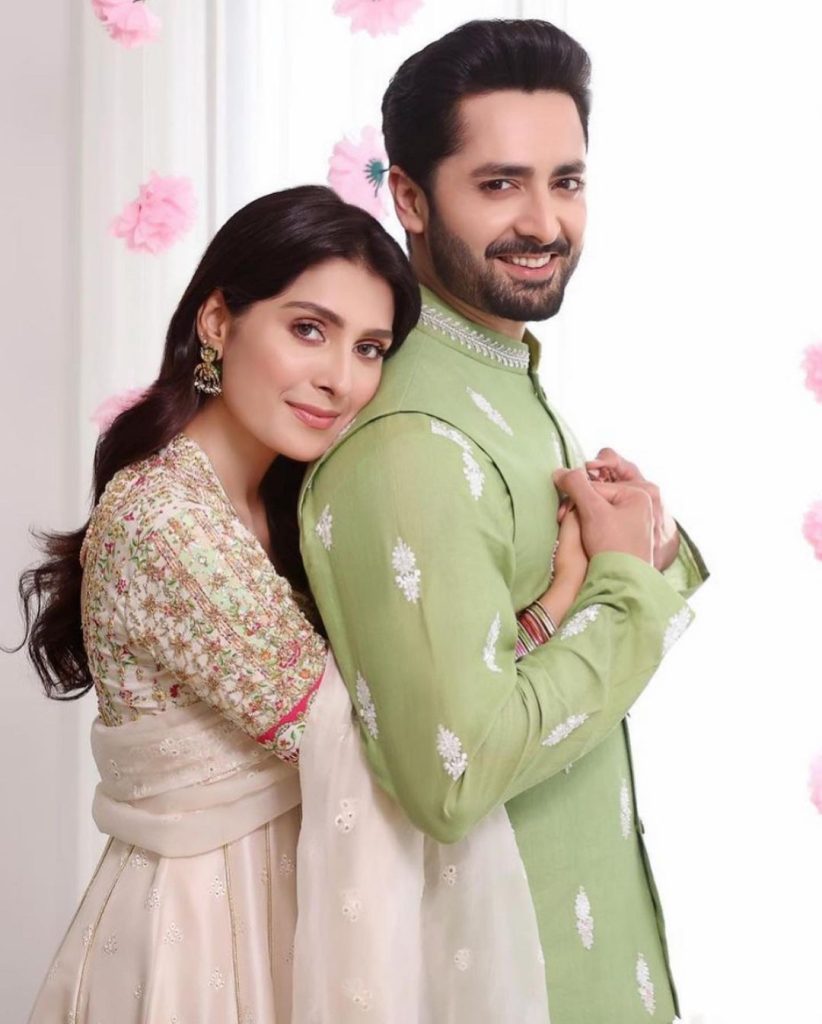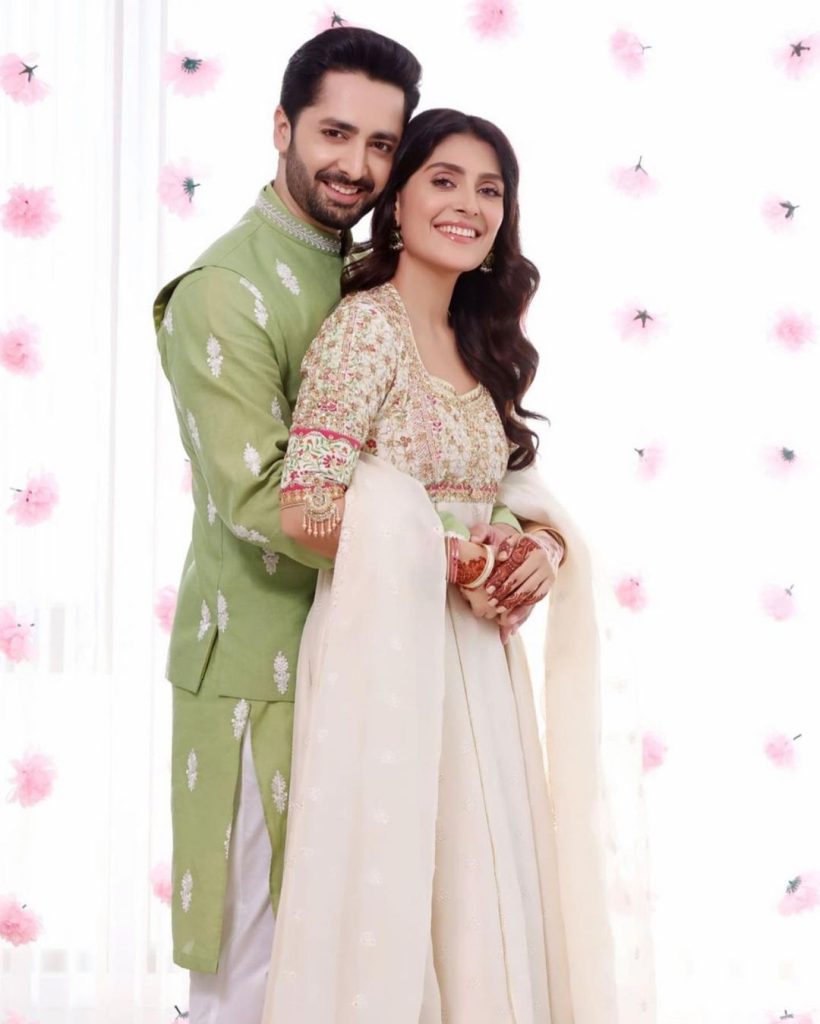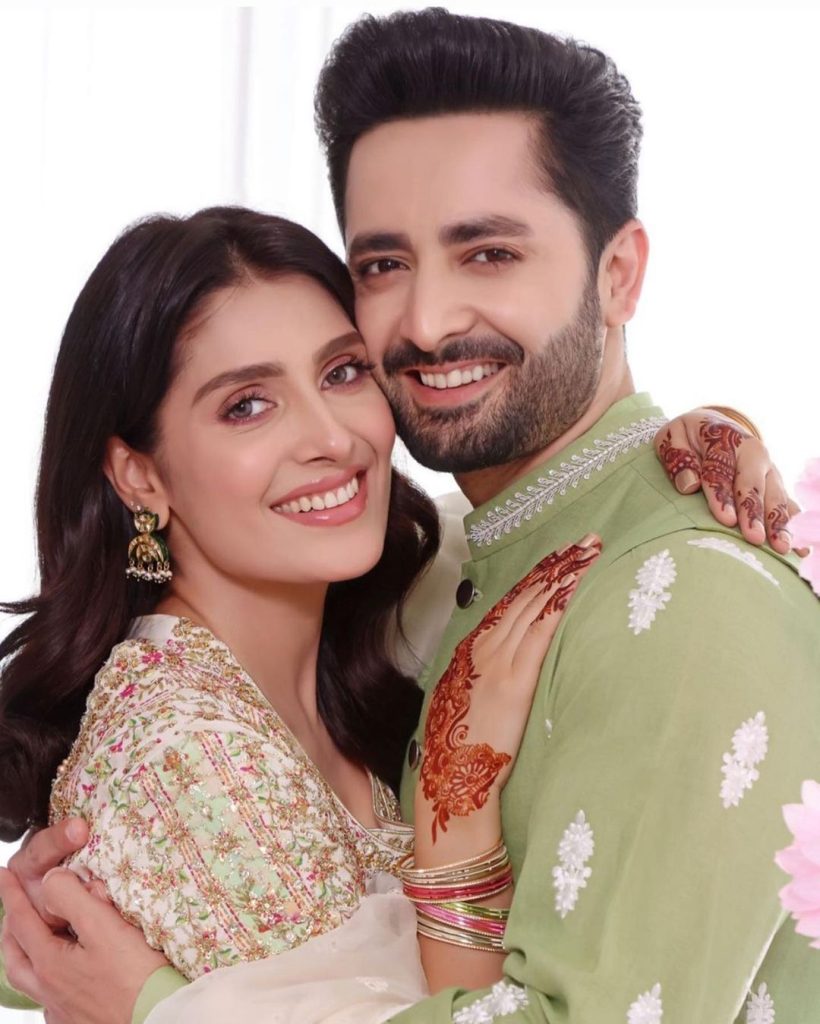 Sarah Khan and Falak Shabir
Sarah Khan's and Falak Shabir's wedding surprised many people. Since they got married, they've always treated their followers to romantic gestures and videos. In an interview, Sarah explained that the public display of affection should encourage other married couples to exhibit their love for one another. They dressed up for Eid in festive outfits that were perfect for the occasion, and their photos together were just as beautiful as always.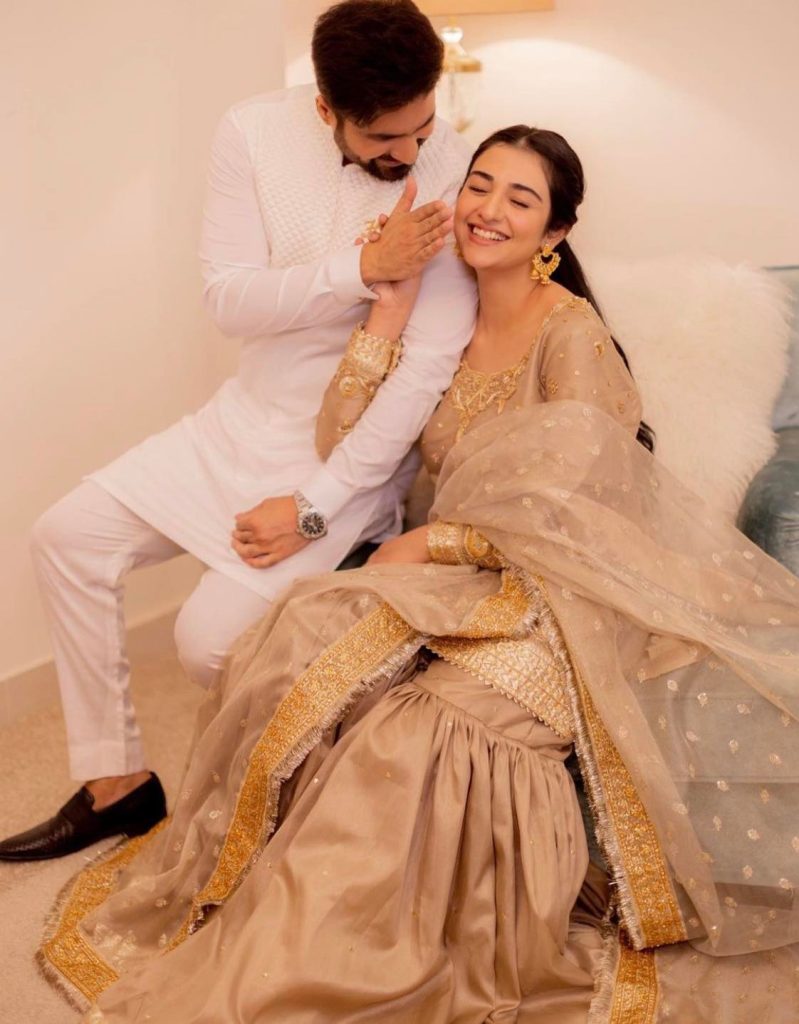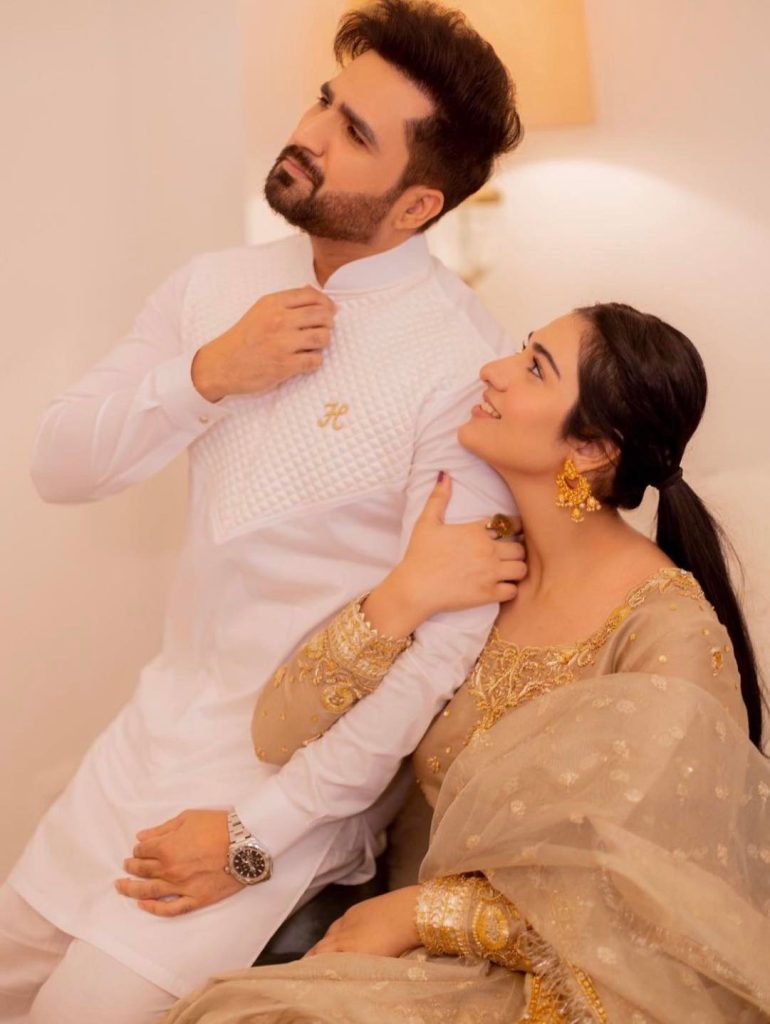 Sadaf Kanwal and Shehroz Sabzwari
Sadaf Kanwal and Shehroz Sabzwari are proud of the fact that their friendship makes their relationship even more valuable. They shared photos with family members of Eid, and this one candid couple photo is simply wonderful.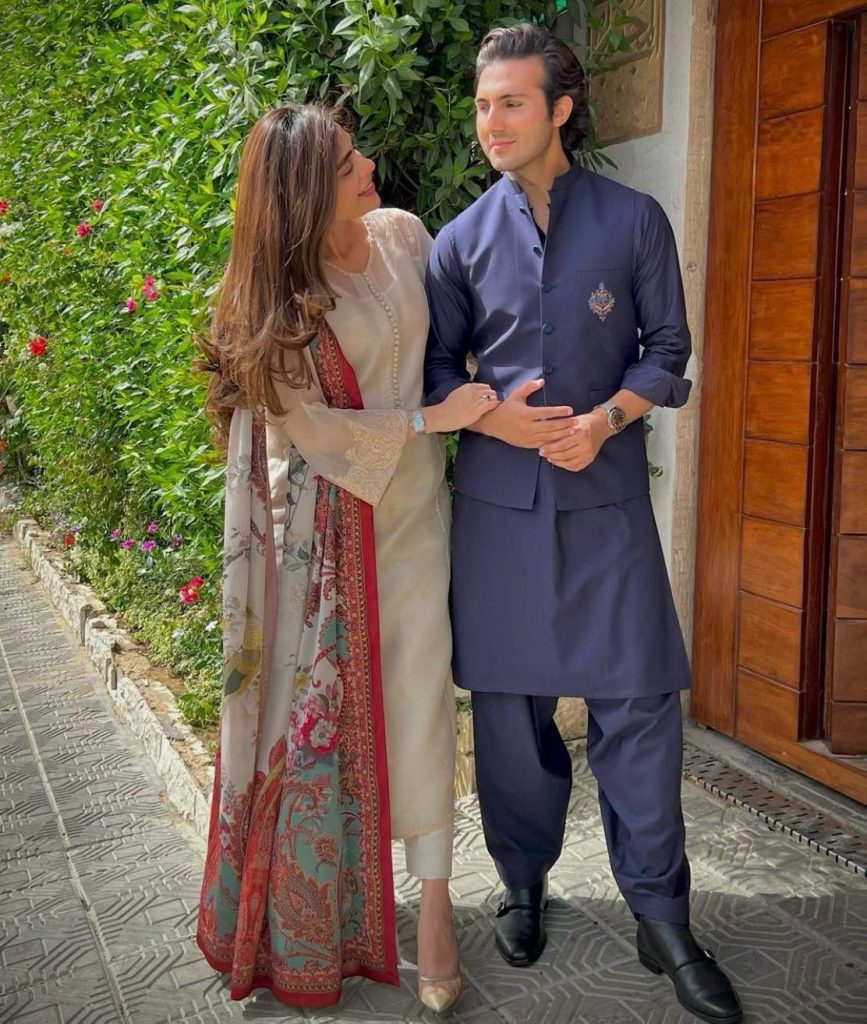 Hira and Mani
Hira and Mani are both unapologetic and uninterested in appeasing others. Hira frequently credits her husband with getting her this far. They posted the nicest images on Eid this year, expressing their genuine love for one another. Hira is more expressive than Mani for showering affection, as these photos and interviews show.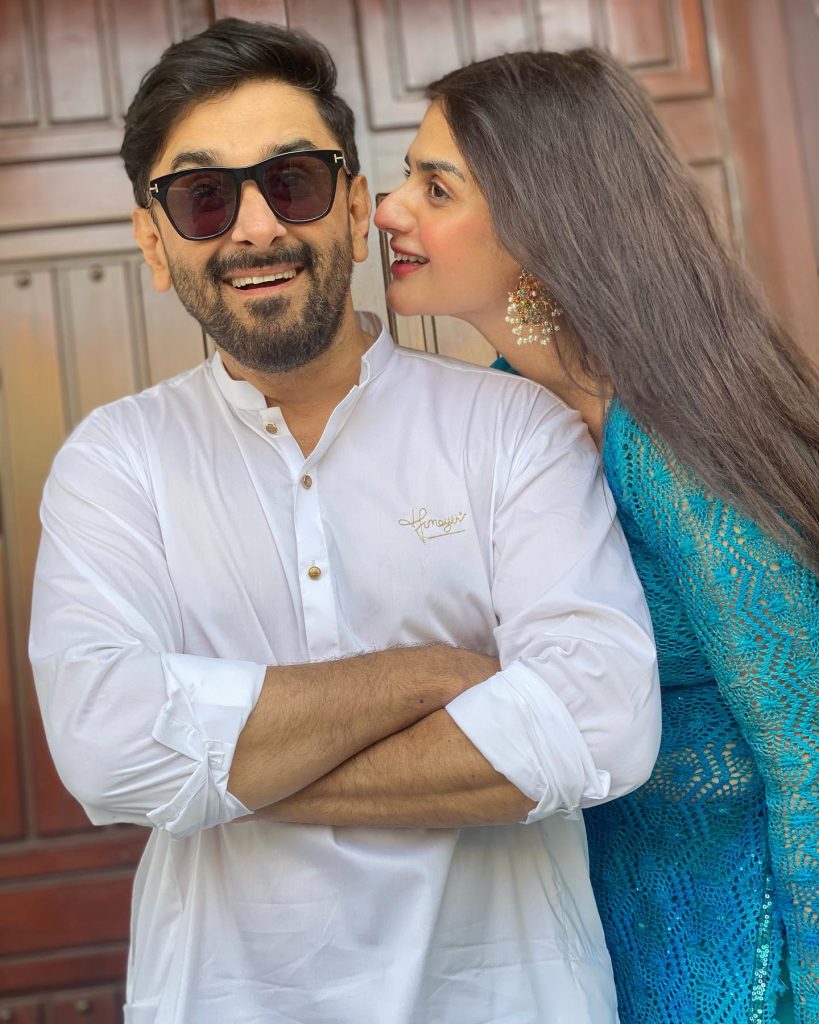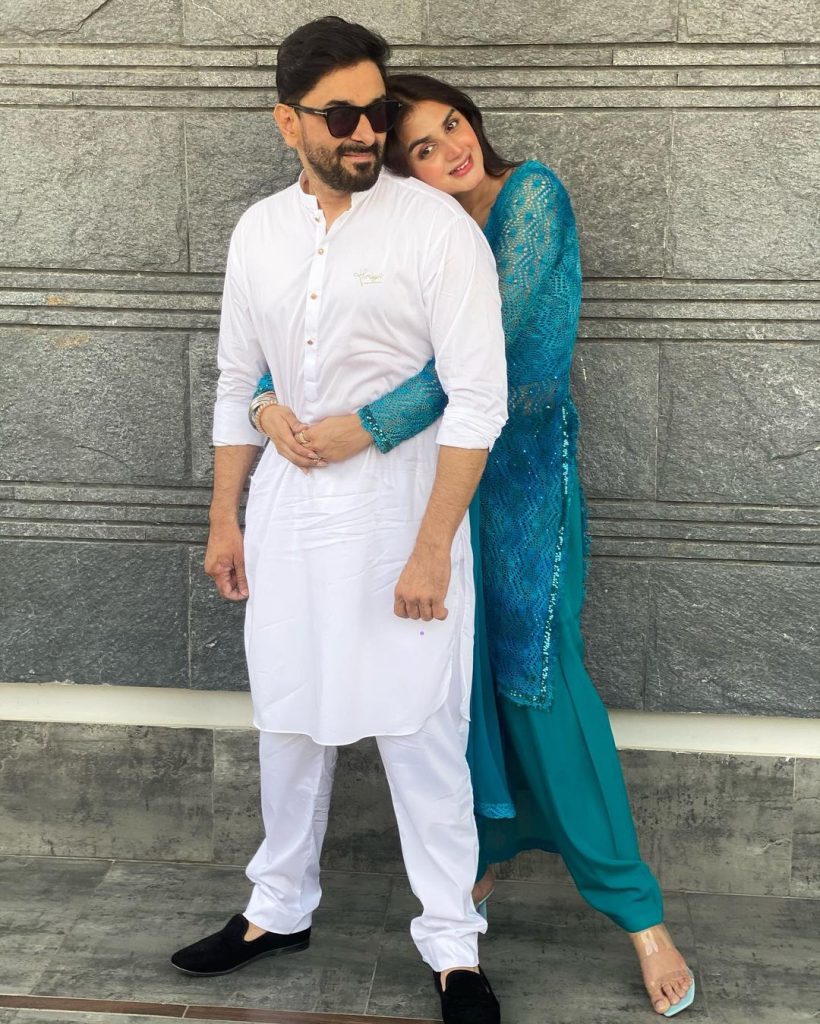 Mansha Pasha and Jibran Nasir
The celebrity pair of Mansha Pasha and Jibran Nasir surprised everyone. The public fell in love with them once they announced their engagement and were seen together more frequently. This year, they didn't share many photos of themselves with the public, but Mansha's photo won us over!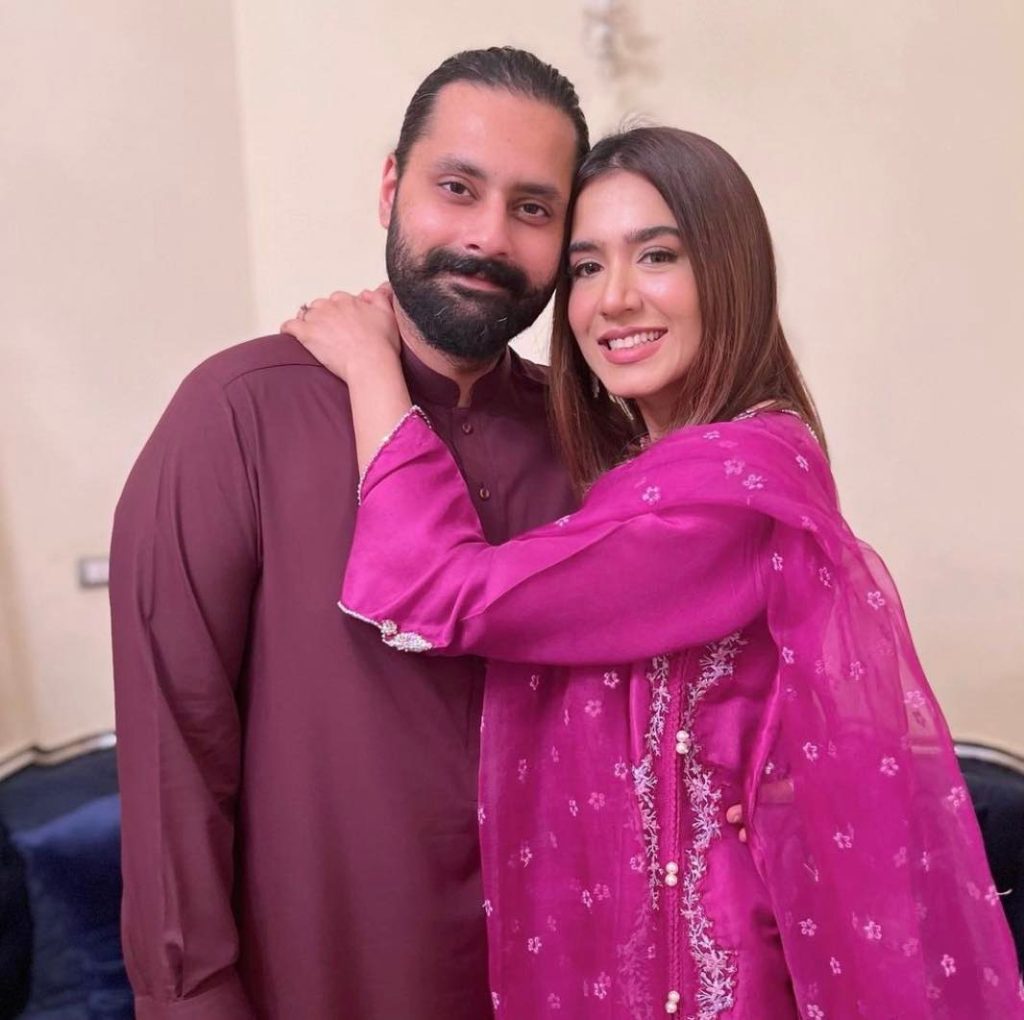 Arez Ahmed and Hiba Bukhari
Arez Ahmed and Hiba Bukhari are soul mates. Everything else is secondary to their friendship. They had only recently married, and this was their first Eid as a couple. They have won people over in a short period because of their genuine affection for each other.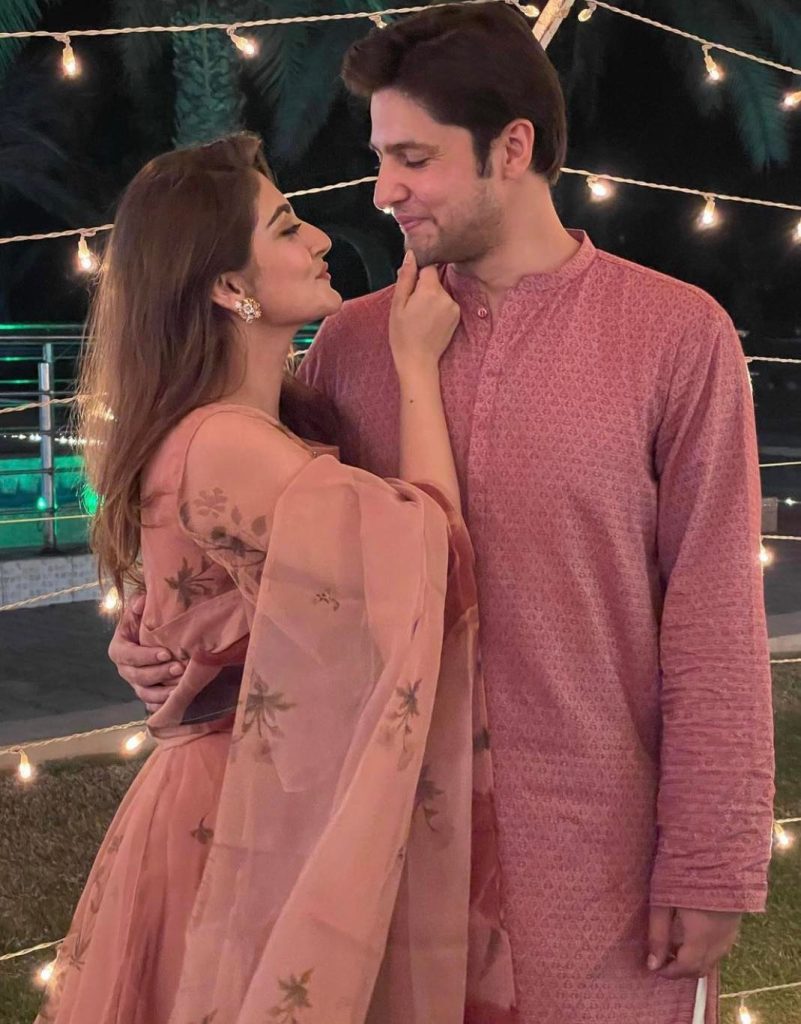 Fatima Effendi and Kanwar Arsalan
The fascinating love story of Fatima Effendi and Kanwar Arsalan, as well as their progress as a married couple, has been like an open book. Even on social media, they both believe in keeping things authentic! This time, they also shared romantic photos of themselves with one other. Here are some examples of these images: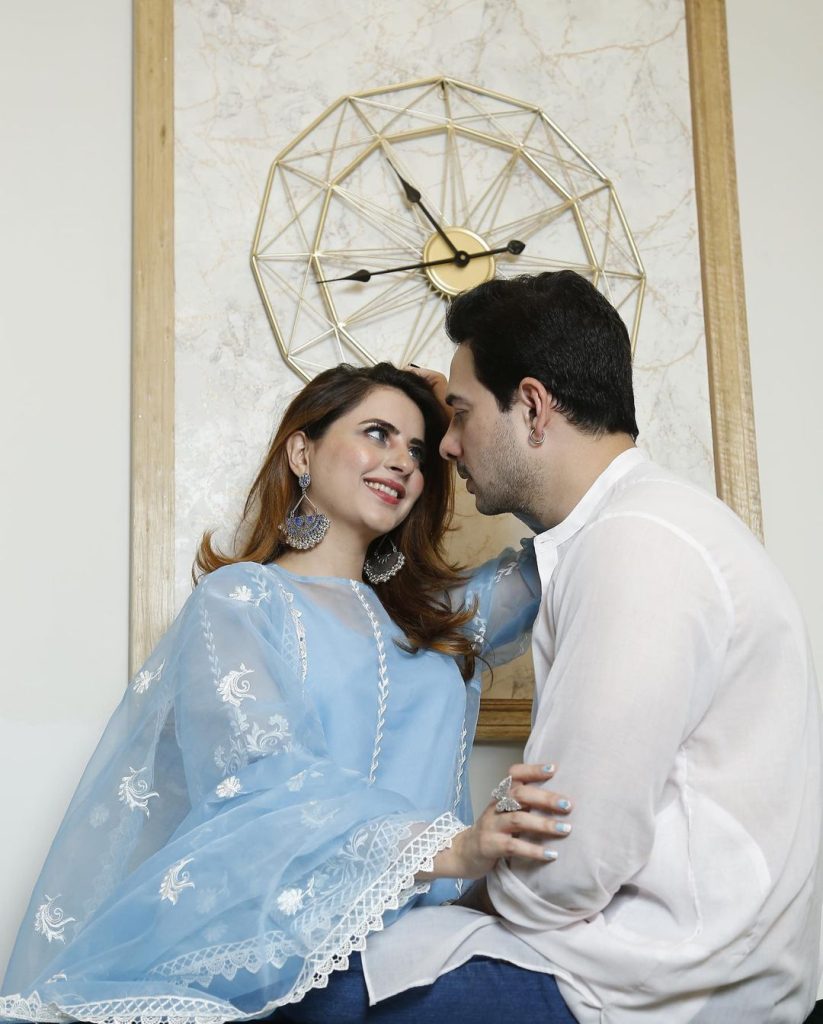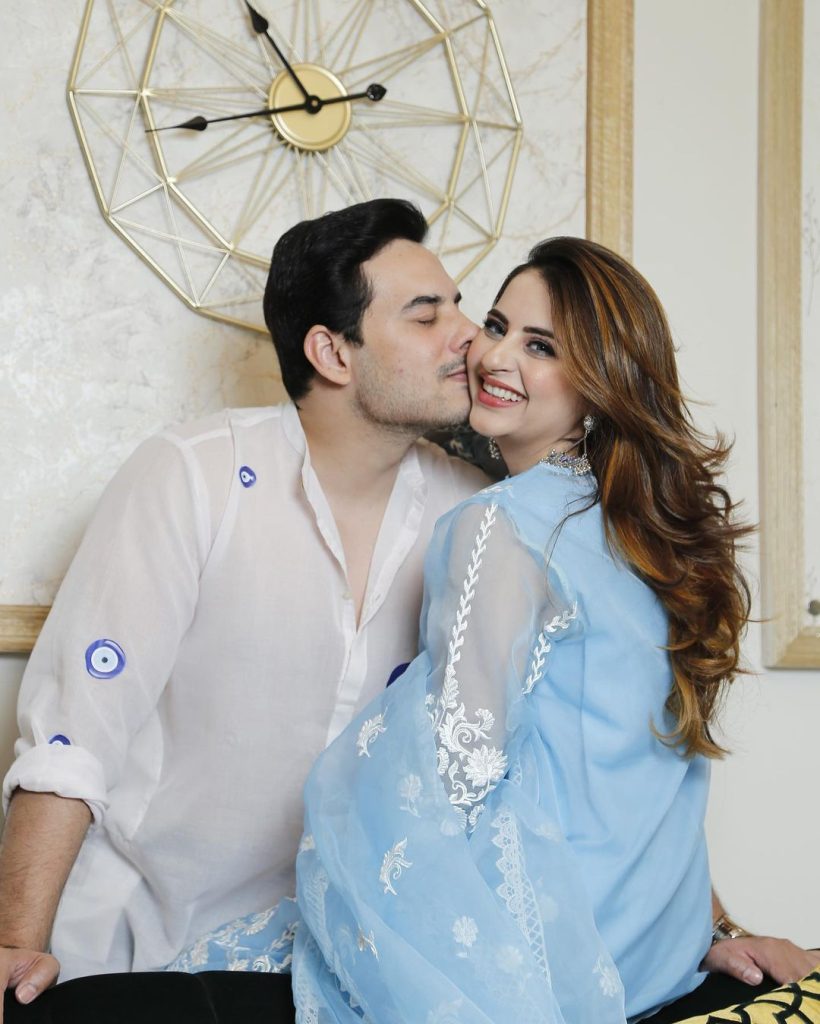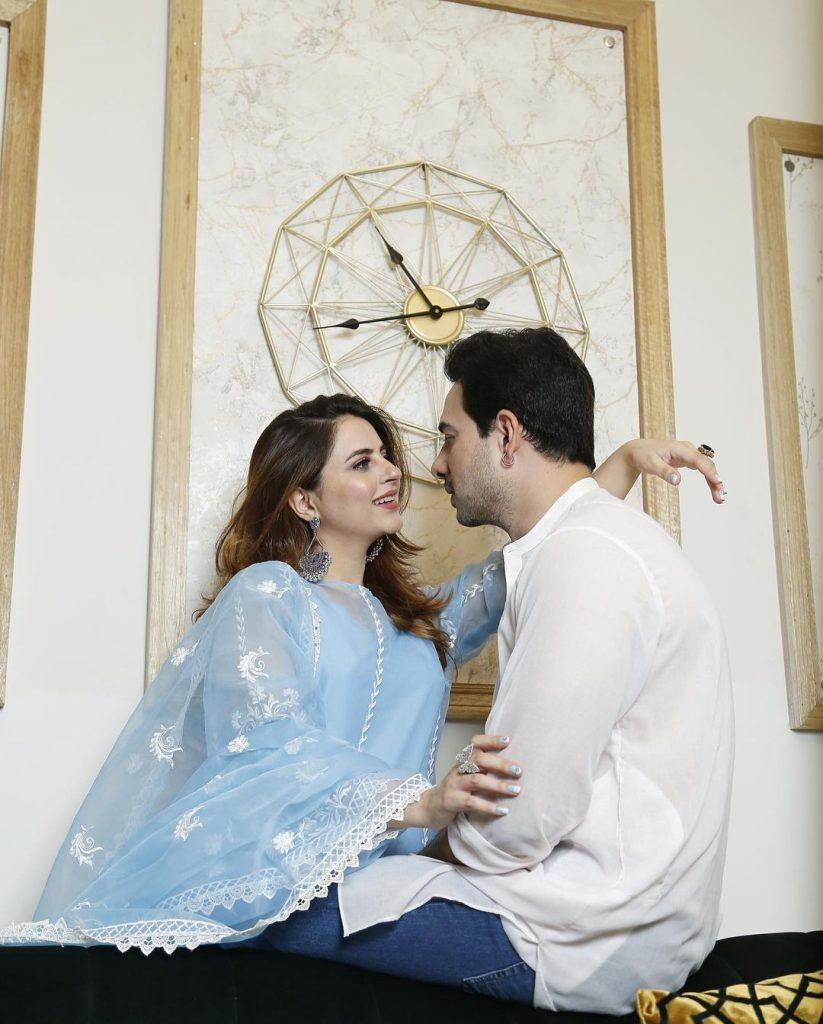 Iqra Aziz and Yasir Hussain
Iqra Aziz and Yasir Hussain recently became parents, and their followers have always admired their love and support for one another. Their Eid photos together were among the most charming celebrity photos this year.