Naimal Khawar Abbasi is a social media influencer, painter, and actress. The stunning actress is married to the dashing Hamza Ali Abbasi. Mustafa Abbasi, better known as Gogo, is the couple's darling son. Naimal Khawar Abbasi enjoys showing her little hero, Mustafa, the gorgeous images from her daily routine.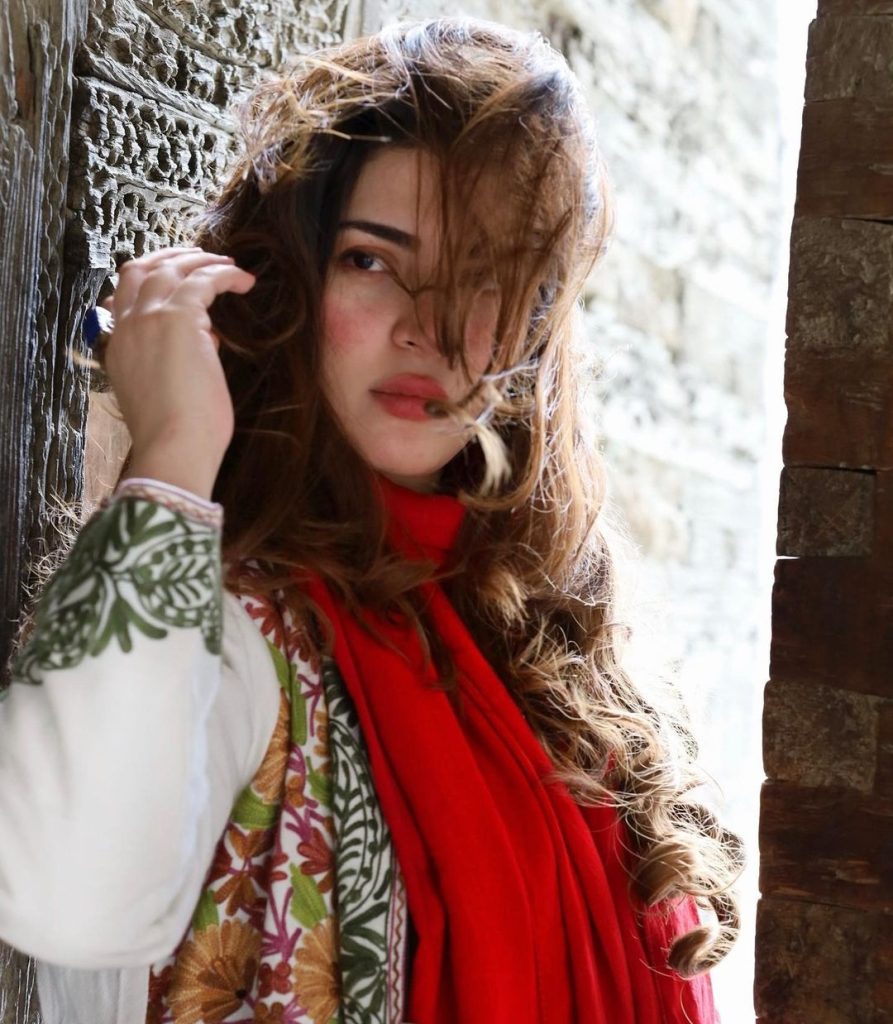 Naimal Khawar Abbasi shared images of herself and her son Mustafa Abbasi on Eid Day, where she is dressed in a lovely yellow Gharara and her kid is dressed in a black Shalwar Kurta with a Peshawari Chappal. Both of them are adorable. Check out their beautiful new photos from Eid ul Fitr 2022.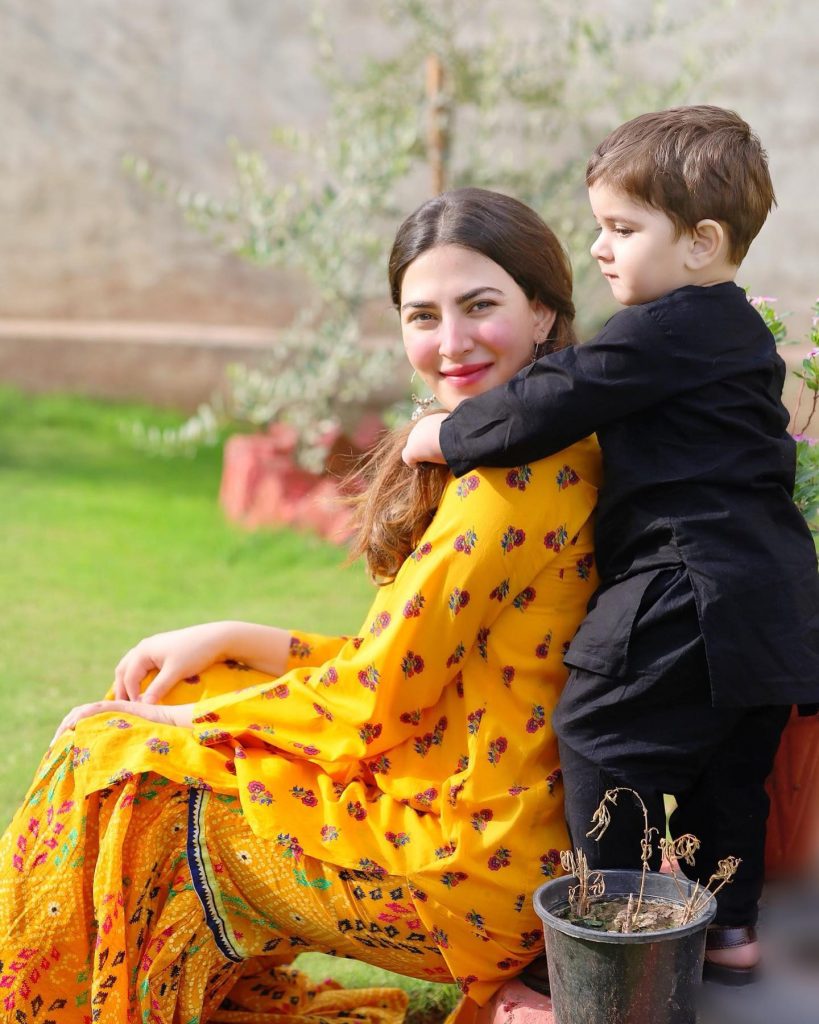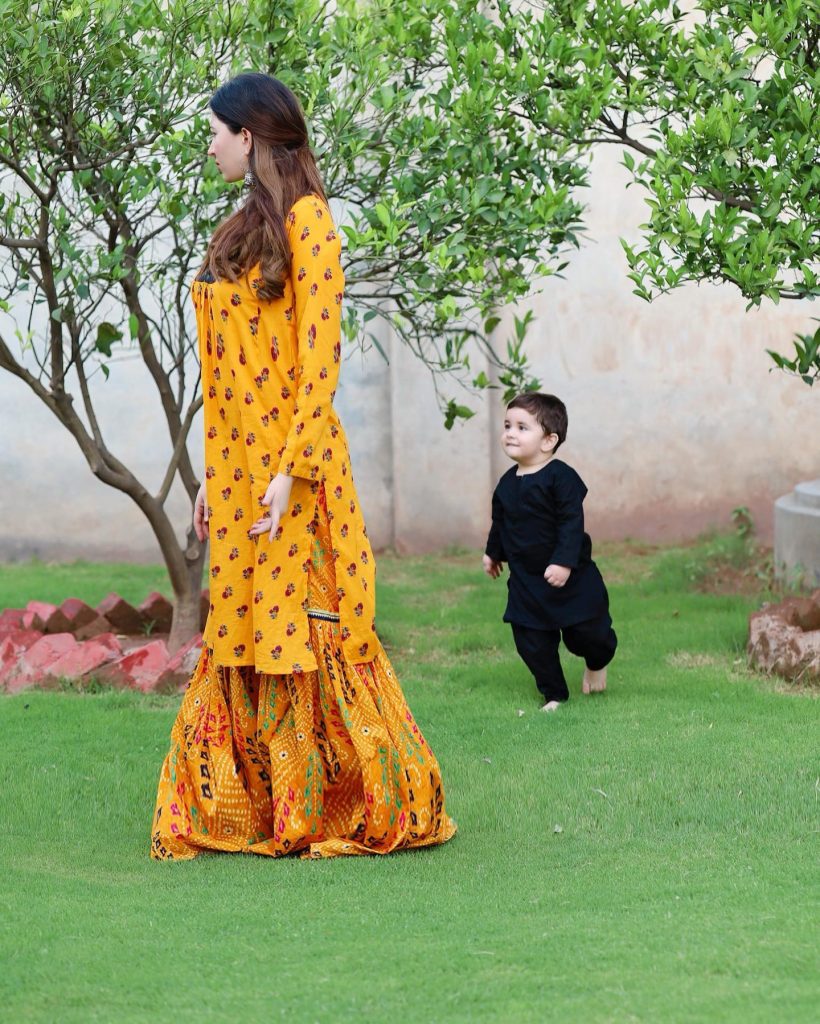 Hamza Ali Abbasi and Naimal Khawar Khan are a charming celebrity couple who are adored by all and whose admirers yearn to see them more often. Mustafa Abbasi, the sweetest addition to their wonderfully lovely family, has grabbed all the attention away from his parents.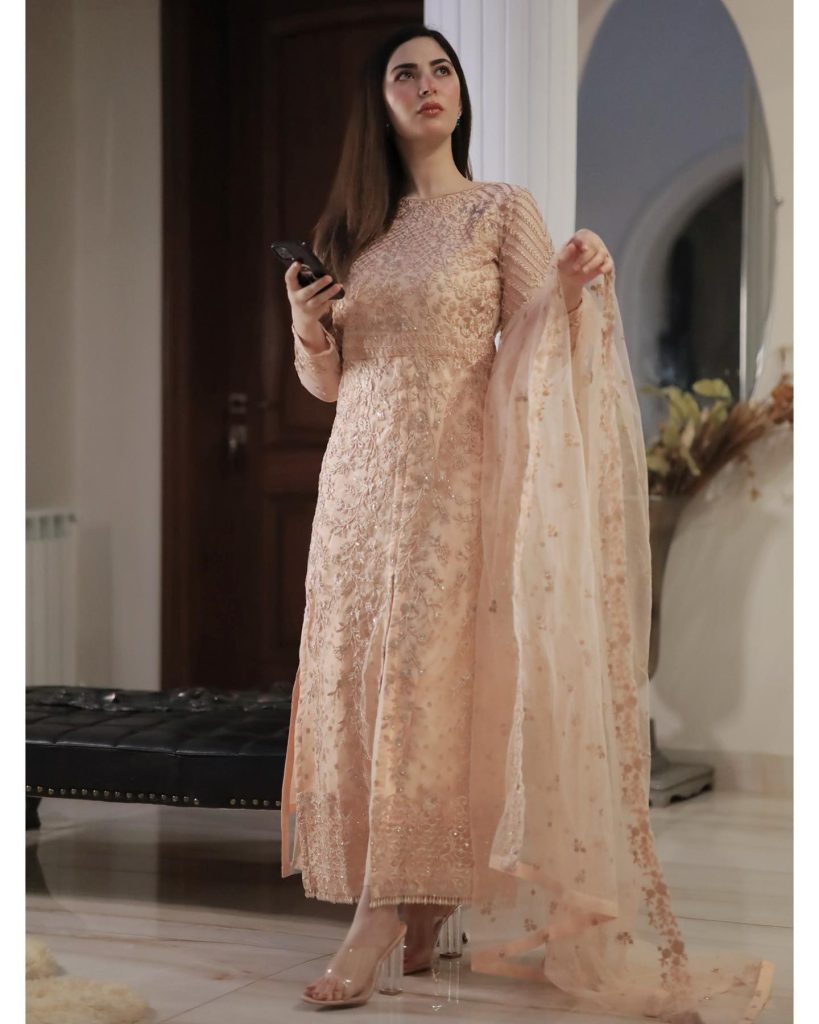 Mustafa Abbasi, better known by his nickname Gogo, has captivated the hearts of Naimal and Hamza's fans. Little Gogo's images are now more expected than Naimal and Hamza's.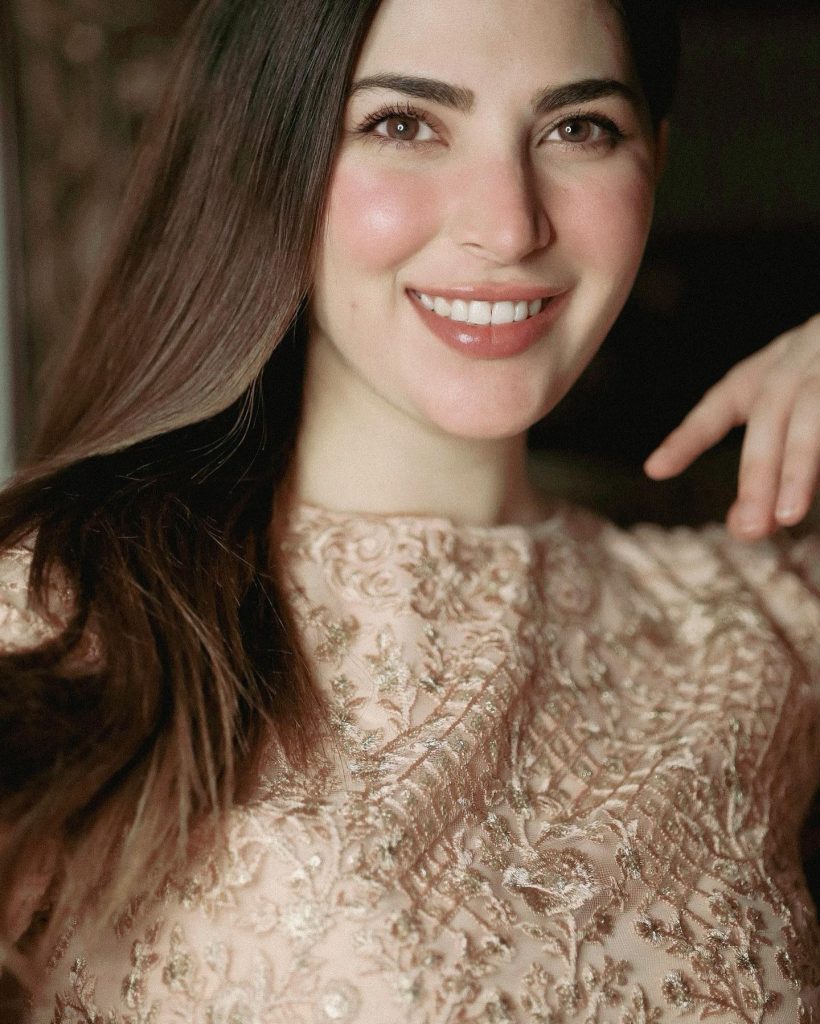 Naimal Khawar Abbasi is a charming Pakistani actress who has been in films and on television. After her debut film Verna and her famous drama series Anaa, alongside Usman Mukhtar, Naimal Khawar became a popular face. Hum Television Network produced the drama.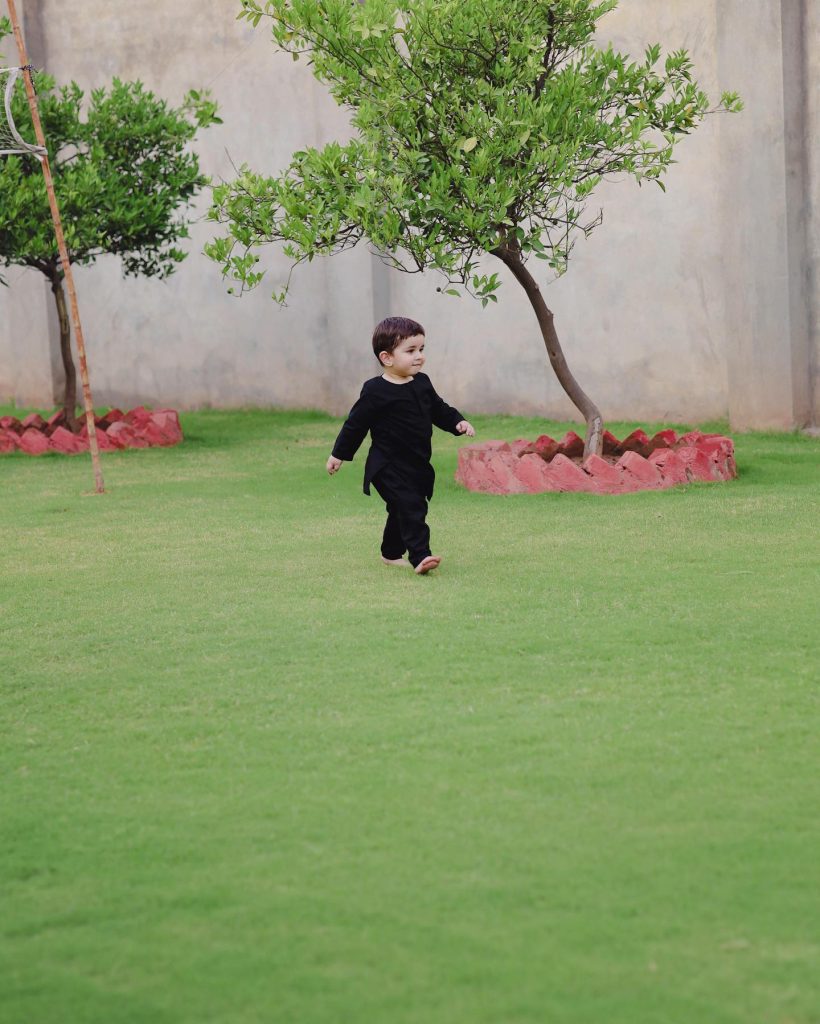 Naimal Khawar Khan married ace actor Hamza Ali Abbasi, and her marriage to the actor increased her prominence significantly. The couple of Naimal and Hamza became a fan favorite. Mustafa Abbasi, the actor's lovely youngster, has been the apple of fans' eyes. Fans are interested in seeing his fresh and stunning photographs, as well as the activities of little Gogo. Naimal Khawar frequently posts images of his son.