Sanam Jung is a versatile host and actress who is well-known in Pakistan. Sanam Jung is one of those actresses who has always been adored by the public. Sanam Jung has only taken part in a few serials so far, but her outstanding performance in those few drama serials is deserving of praise and admiration. Jung is married to Pilot Qassam and has a lovely kid named Alaya.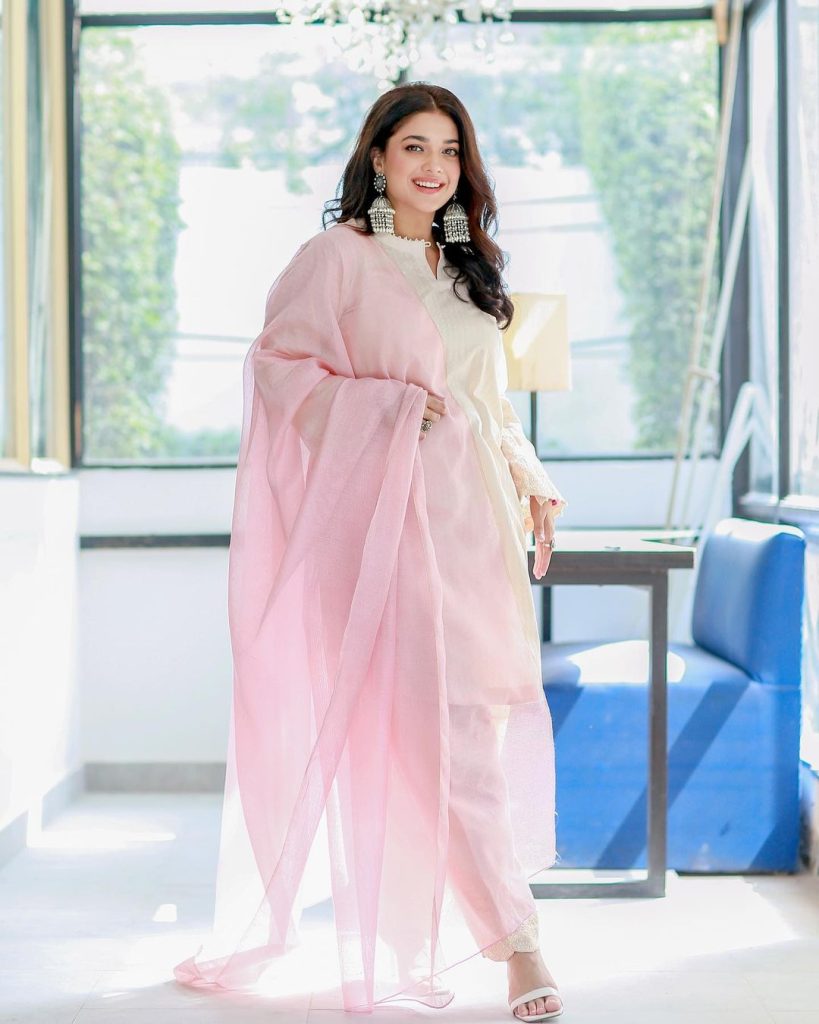 Sanam Jung, like every other celebrity, was photographed joyfully spending Eid with her loved ones. Sanam Jung was photographed twinning with her daughter in white embroidered clothes on the third day of Eid by "Maria.B Official." The mother-daughter combo looks adorable while enjoying Eid's third day.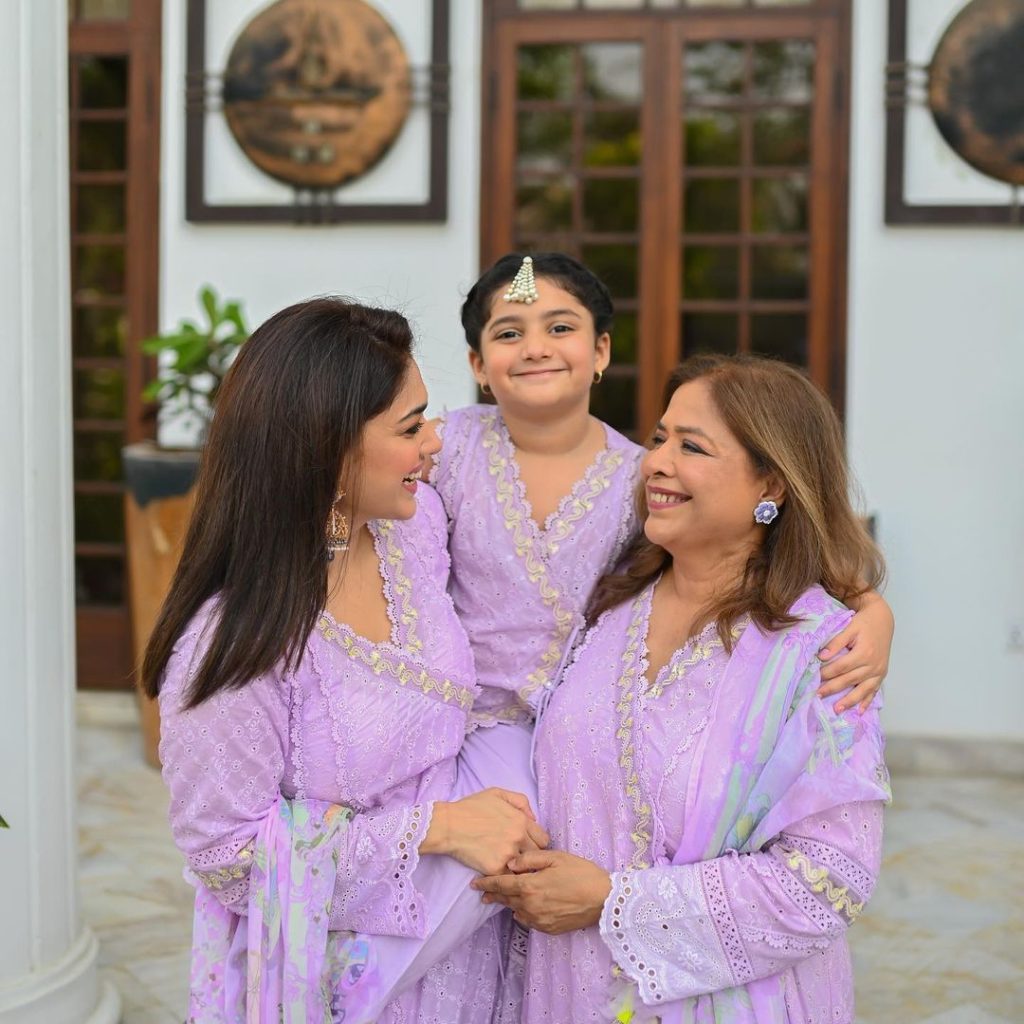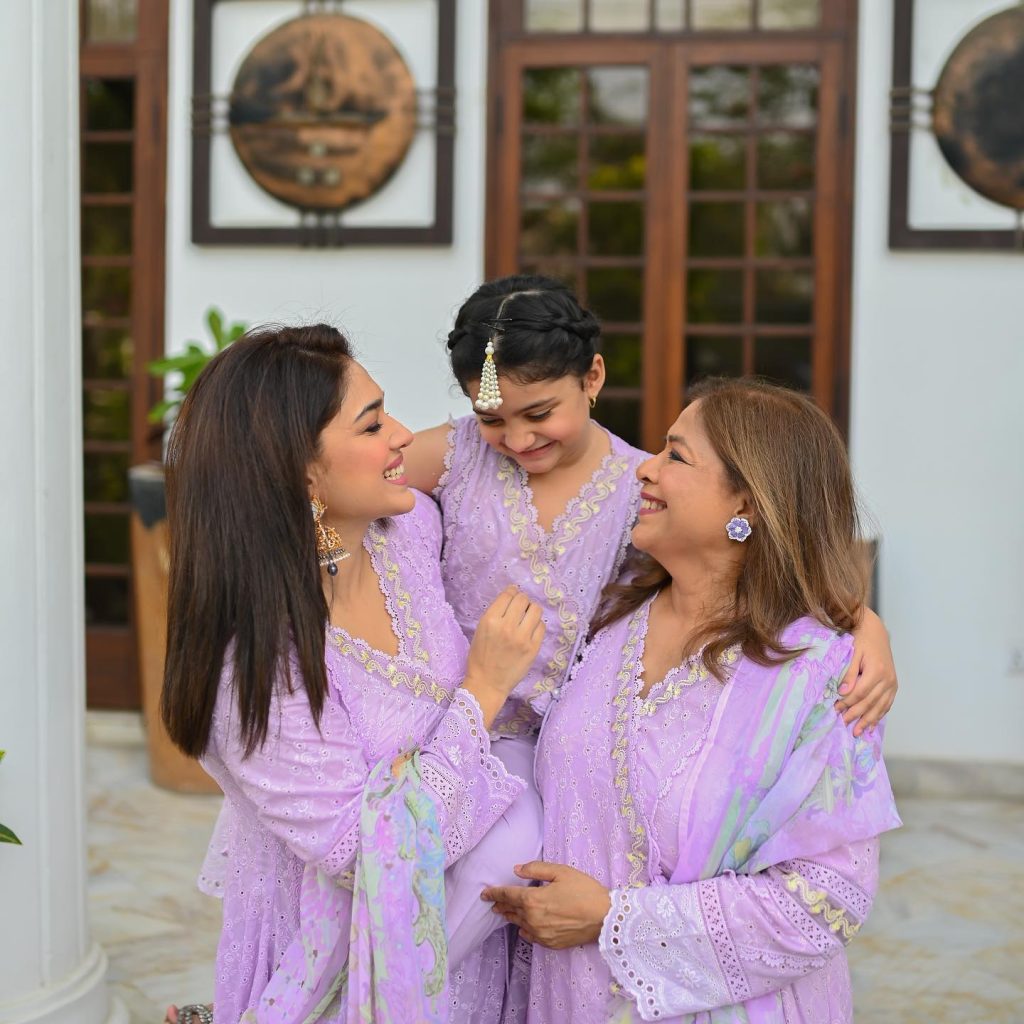 Sanam Jung, a talented and beautiful actress and host, has served as an example to all working mothers on how to balance their personal and professional lives.She's also set a rare example of getting back into shape after a pregnancy by putting in hard work and perseverance.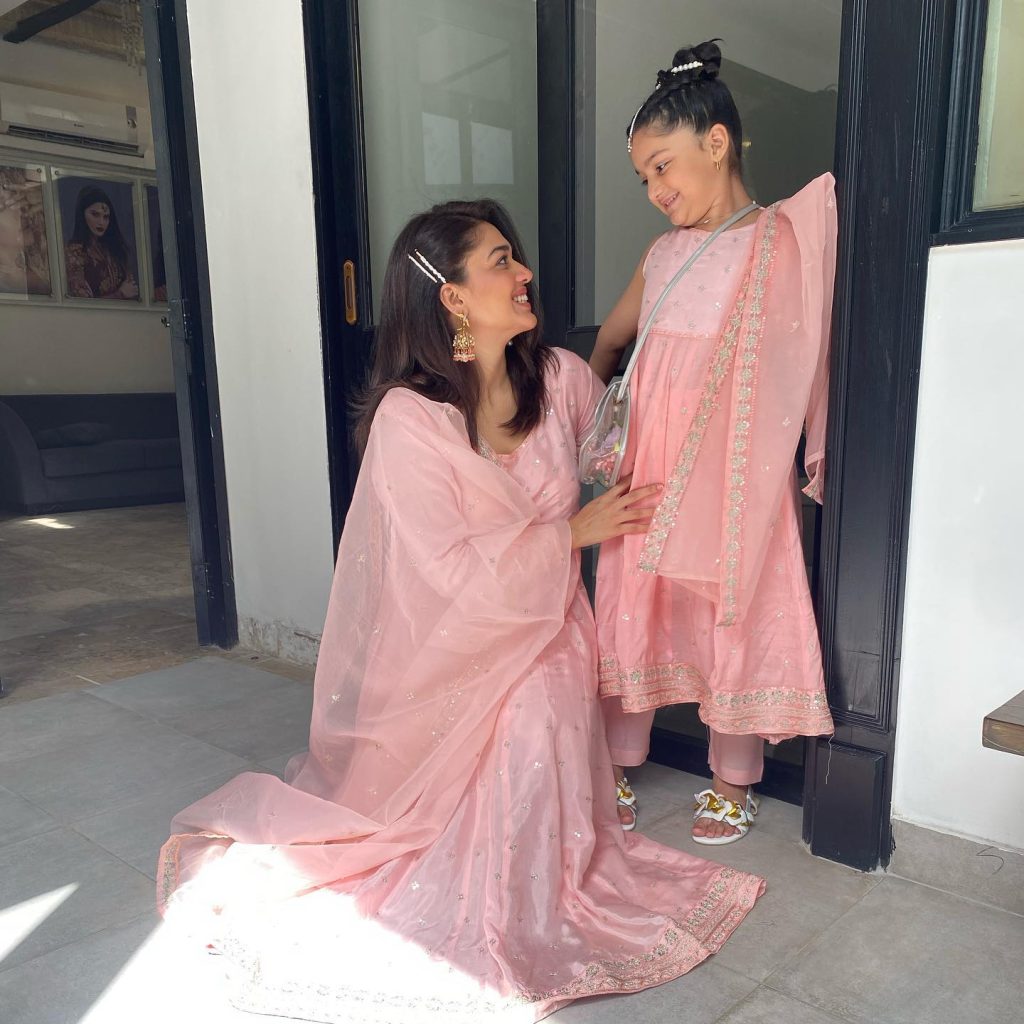 Sanam Jung is a stunning actress from Pakistan. On Aag TV, she made her debut as a VJ. She was a well-known VJ who had a sizable fan base. She then showed her acting ability as well. Some of her most well-known dramas were Dil-e-Muztar, Muhabbat Subh Ka Sitara, Mere Hamdam Mere Dost, and Qarar, among others. In 2015, she married Qassam Jafery, who is a pilot by profession. They have a lovely daughter together.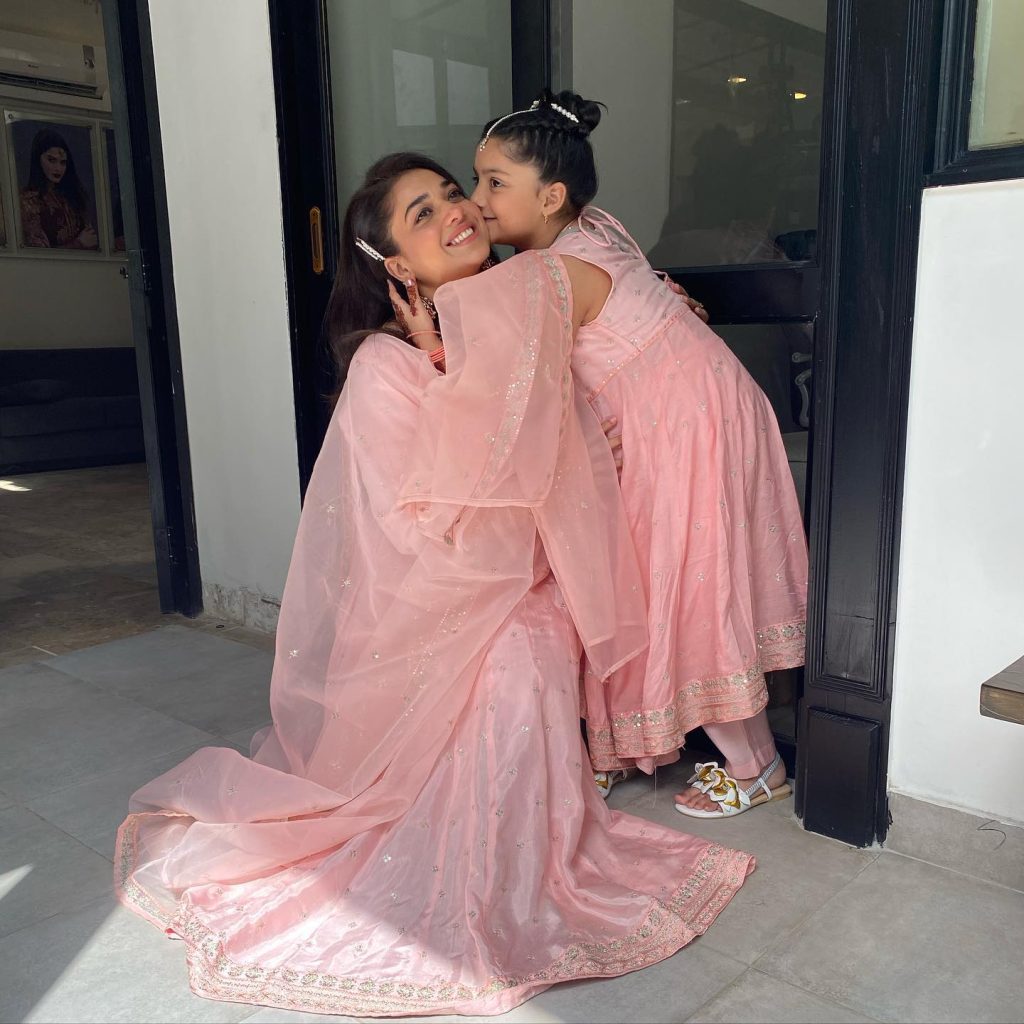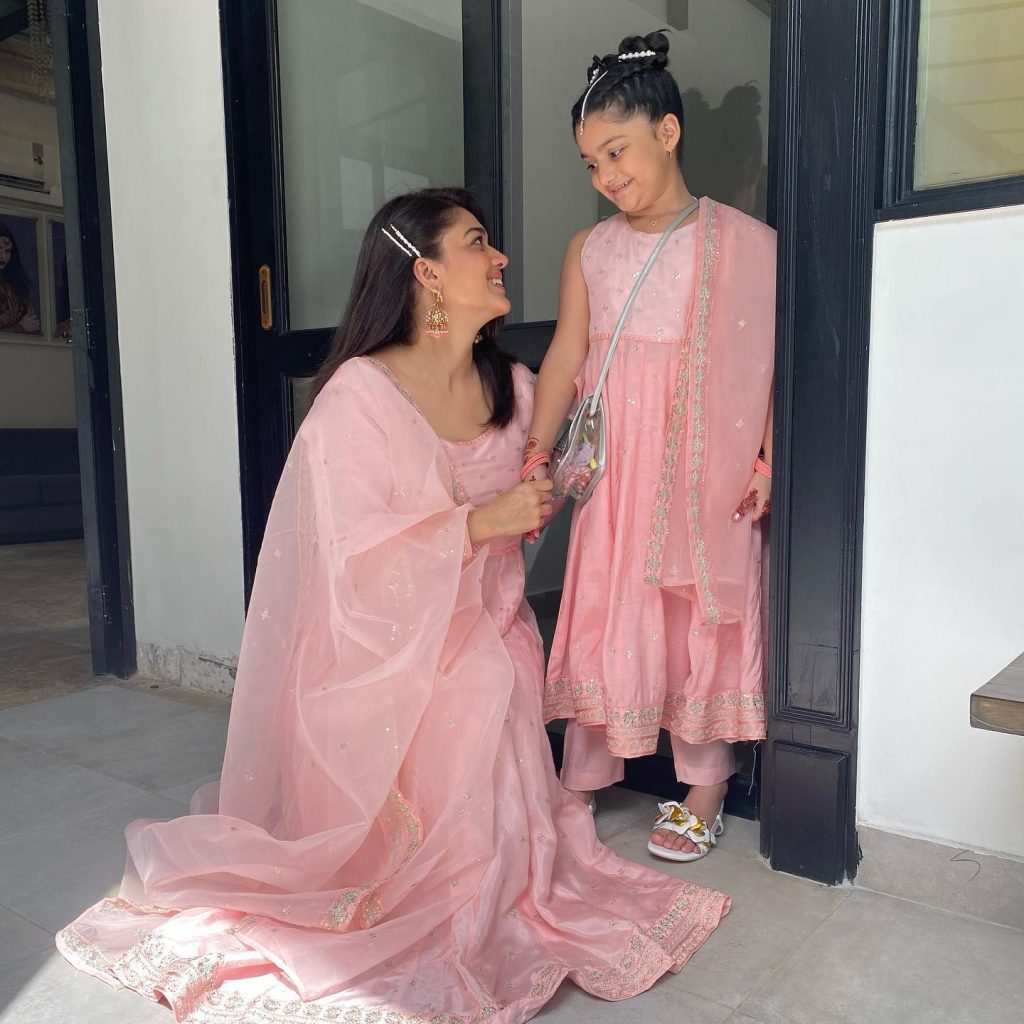 Sanam Jung is a well-known Pakistani actress. Dil-e-Muztar, Alvida, Mohabbat Subh Ka Sitara, Mein Na Janoon, and Qarar are some of her most well-known dramas. Sanam is also a YouTuber with a channel of her own. Sanam's YouTube channel features Vlogs that provide her viewers a glimpse into her daily life.