Aiman Khan and Minal Khan are two charming Pakistani famous sisters who are adored by millions of admirers. The two stunning sisters enjoy spending time with their friends and family, and they love to be with them on special occasions. In addition, the two enjoy traveling with their families. Both keep their fans up to date on their personal lives. They previously kept supporters updated on their travel to Qatar, and now they are providing daily updates from Eid Ul Fitr 2022.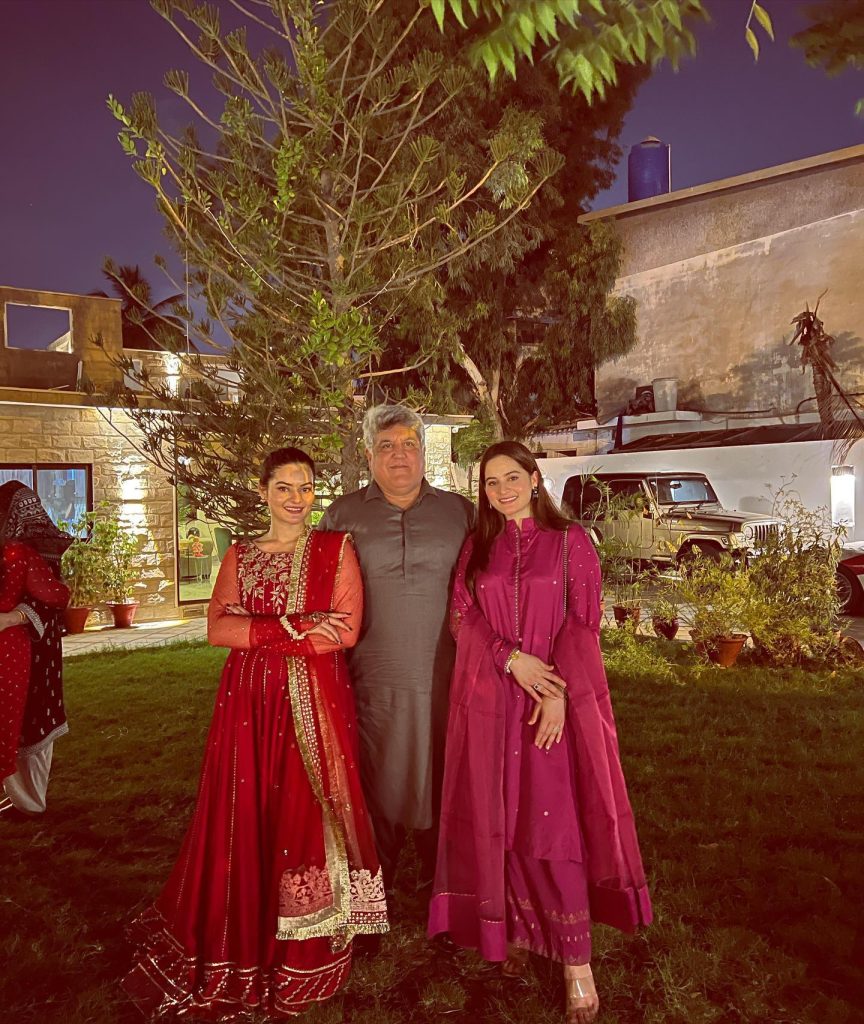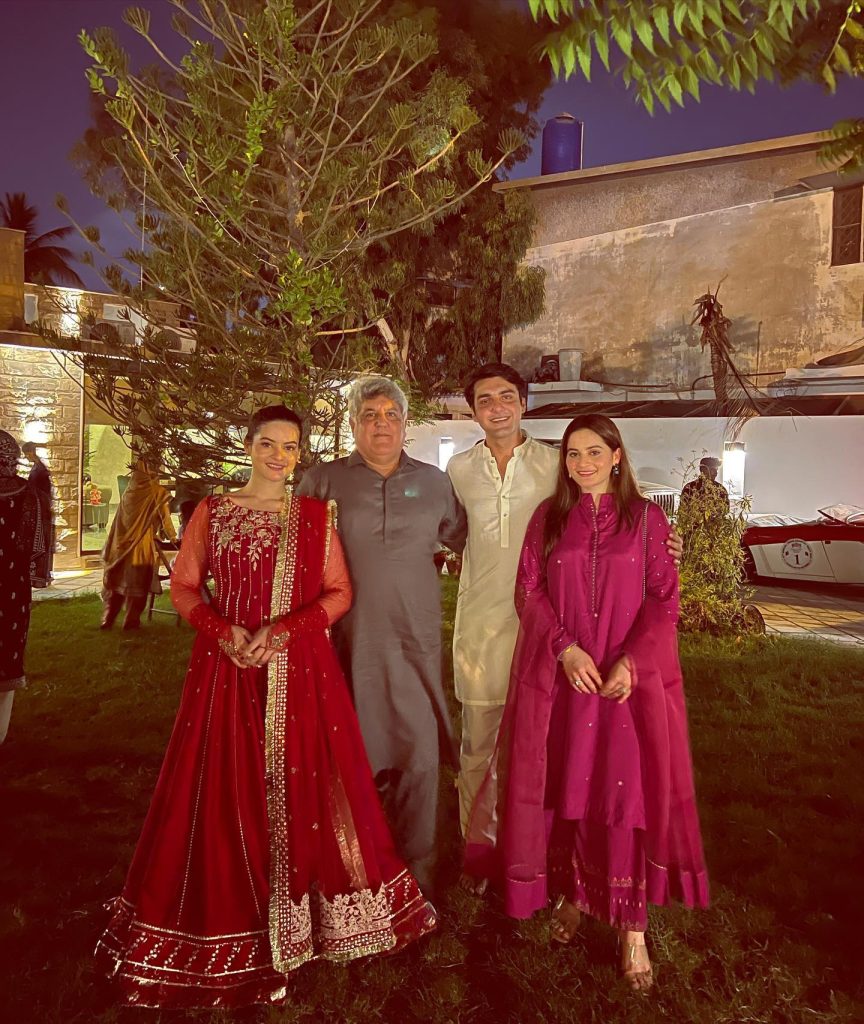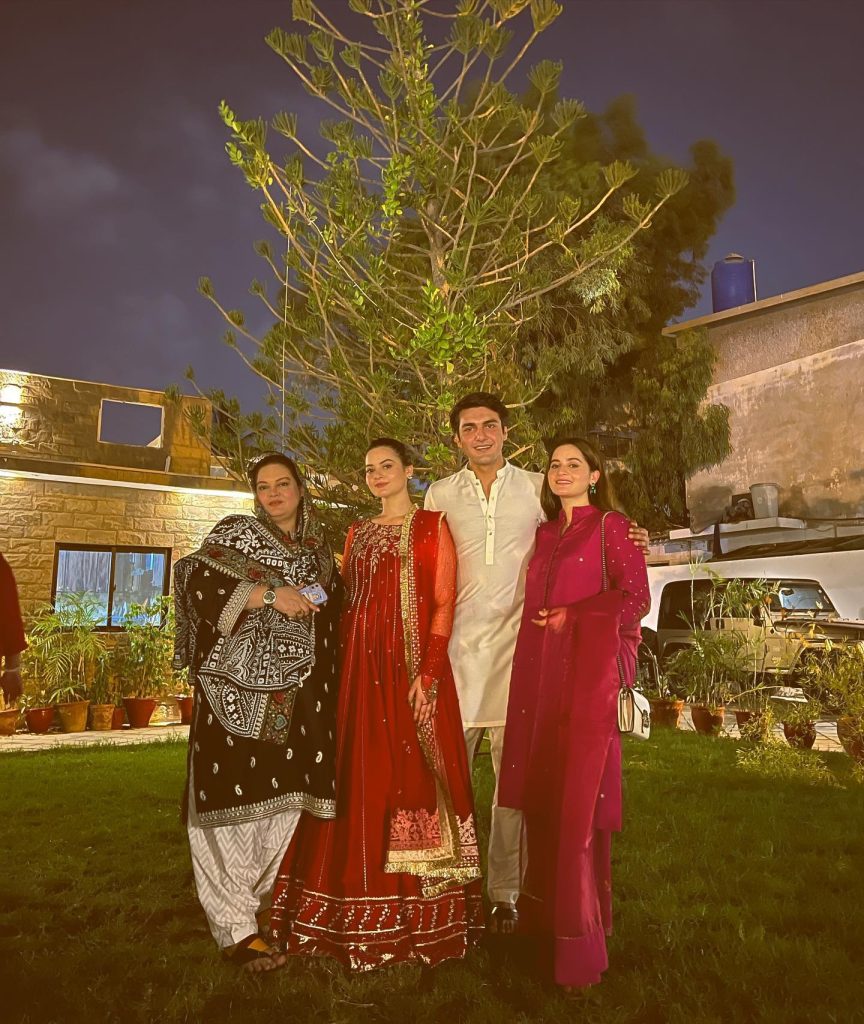 Minal's father-in-law hosted a nice dinner for the sisters and their families tonight. Mohsin Ikram was also photographed with his children. Aiman, Minal, Ahsan, and Muneeb had a great time. Minal's relatives and Ahsan Mohsin Ikram were also present.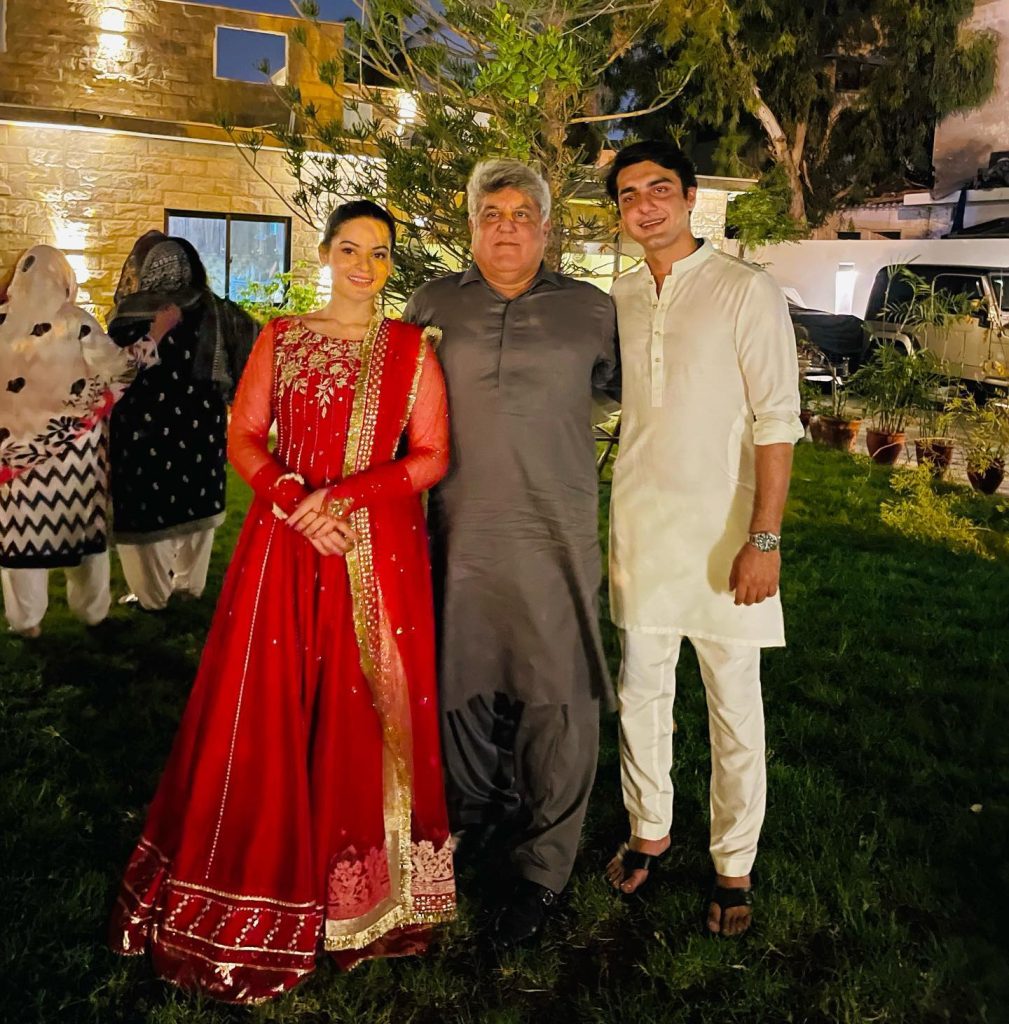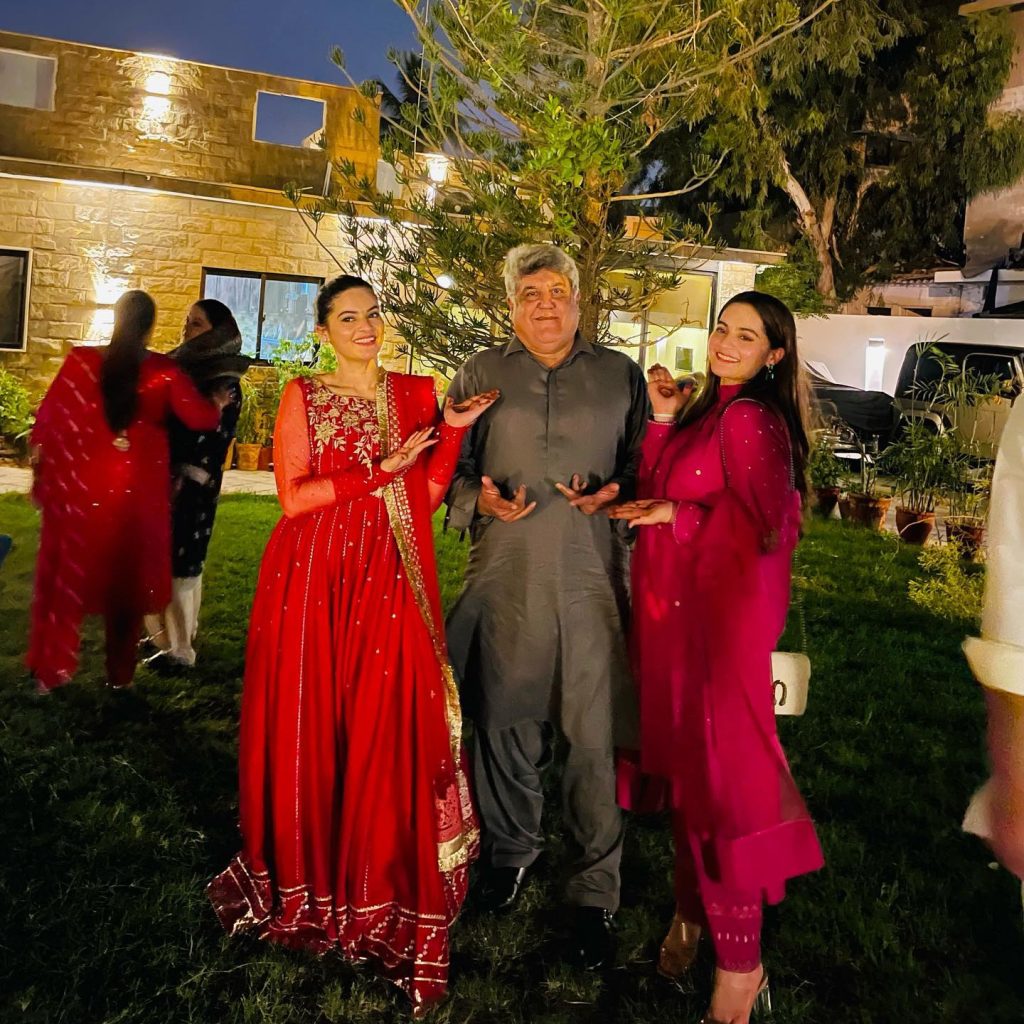 Pakistani model and actress Aiman Khan She got into show business by accident when she was very young. Working in ads was nothing more than fun and games for Aiman Khan at the time. Aiman Khan's career took off when she was old enough to play prominent roles in dramas, after years of being a part of various projects. She was a plump little girl who matured into a lovely young lady. People showed her unparalleled adoration, to the point that her name alone could sell dramas.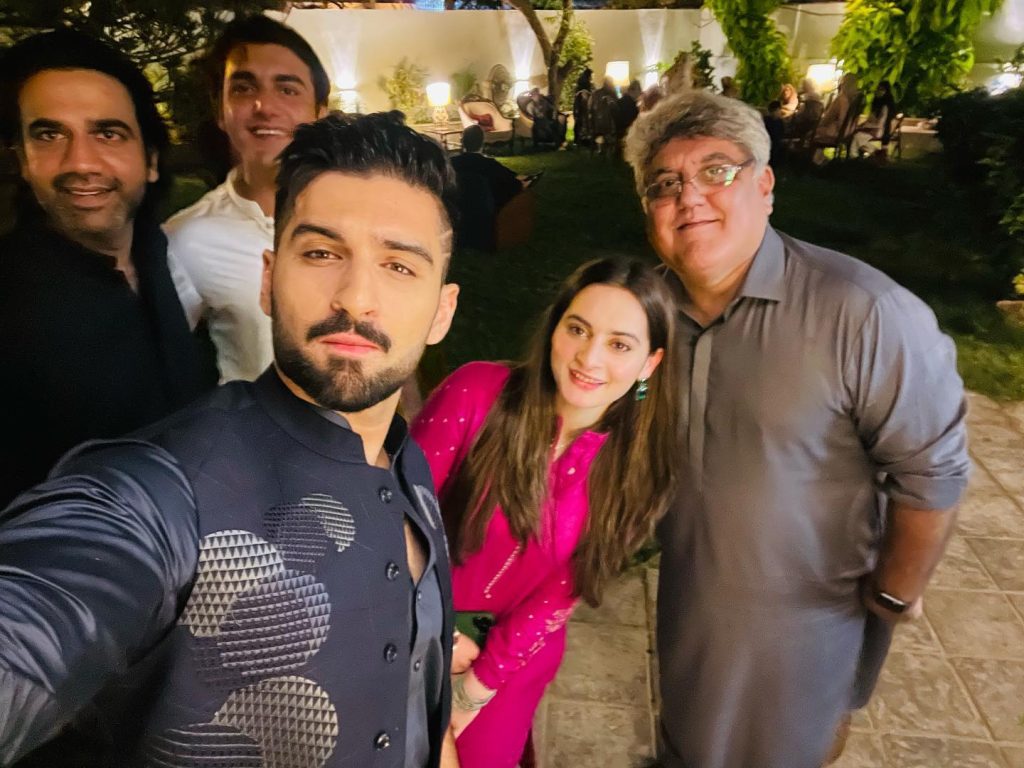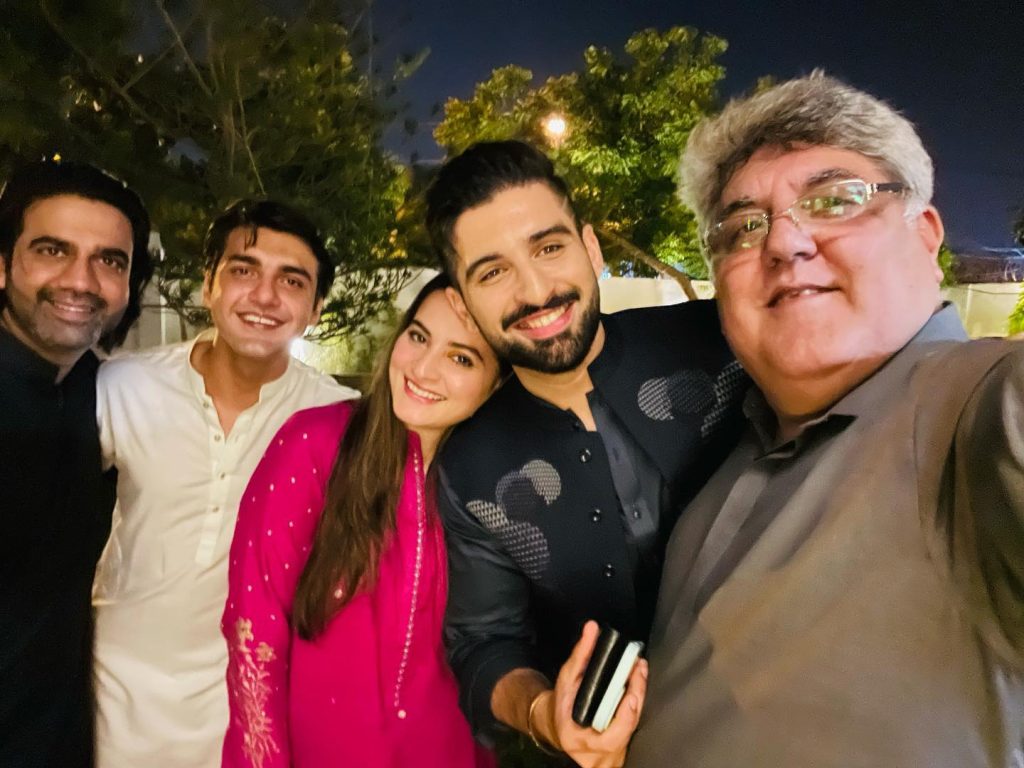 Minal Khan and Ahsan Mohsin Ikram are an extremely cute couple. many admirers like the two celebs. Fans enjoy their wonderful love story and their incredible connection. Both like being with each other at all times. After their wedding, the young couple is celebrating their first Eid together today. Both of them recently married.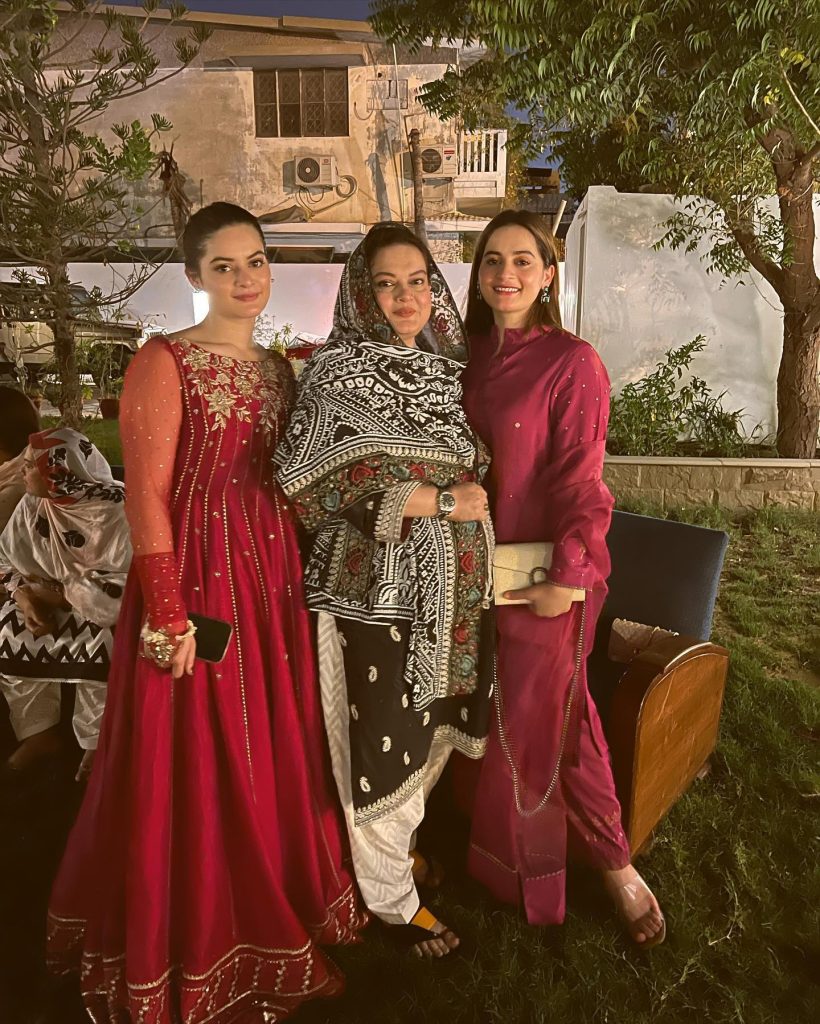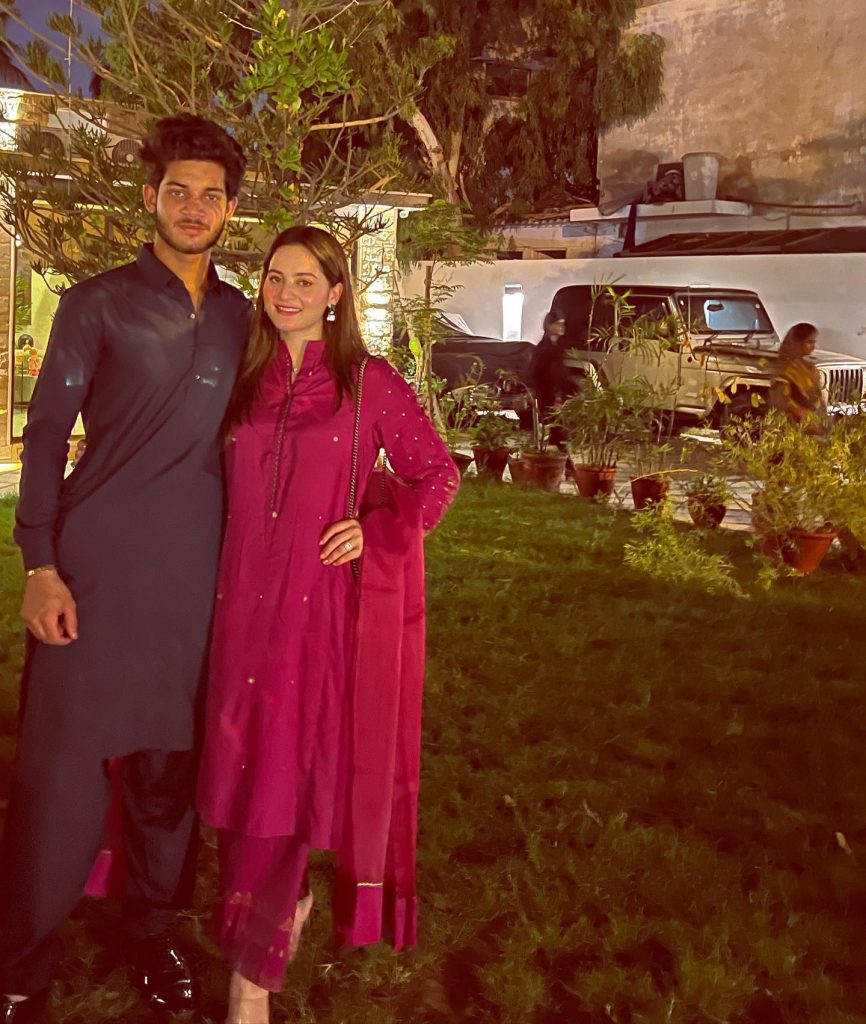 Minal Khan has shared some stunning photos from her Eid celebrations. She was ecstatic to share photos from her first Eid in Susral. She took a photo of her spouse, Ahsan while posing with him. Minal Khan also talked about her Mehndi. Here's a look at Minal Khan and Ahsan Mohsin's first Eid together.