Zubab Rana is a well-known figure in the industry. Zubab is a newcomer to the profession, but she is already working on projects that have earned her a household name. She's also quite fashionable, wearing both eastern and western outfits with ease. Here are some recent photographs of Zubab in a green sari.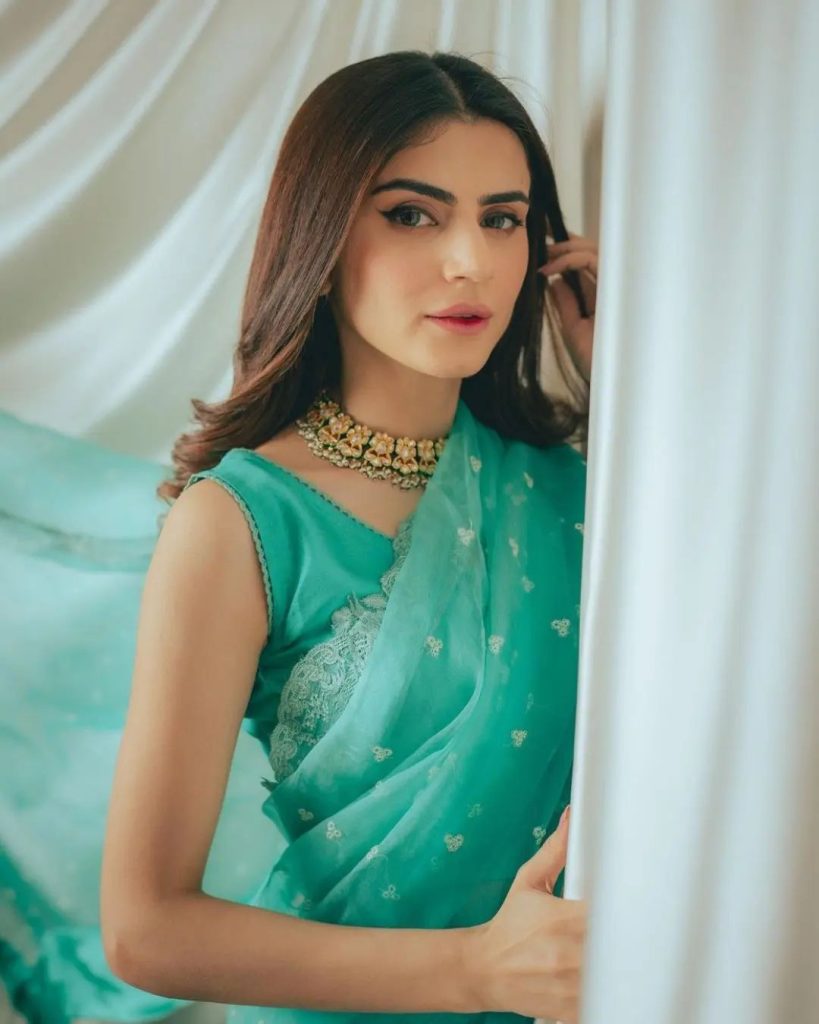 Zubab Rana is a rising star in Pakistani television who has a large fan base thanks to her good looks, charming personality, and outstanding acting abilities. Although she has only been on the scene for a short time, her outstanding acting talents and unmistakable charm have earned her a place in the hearts of the public.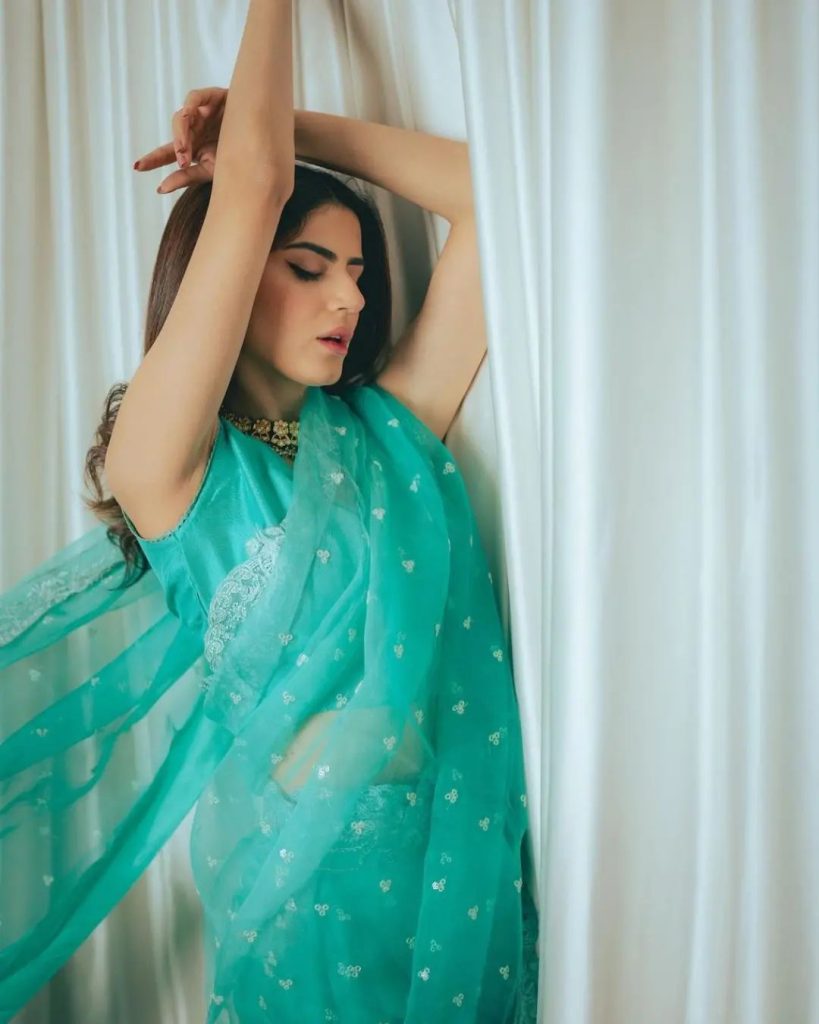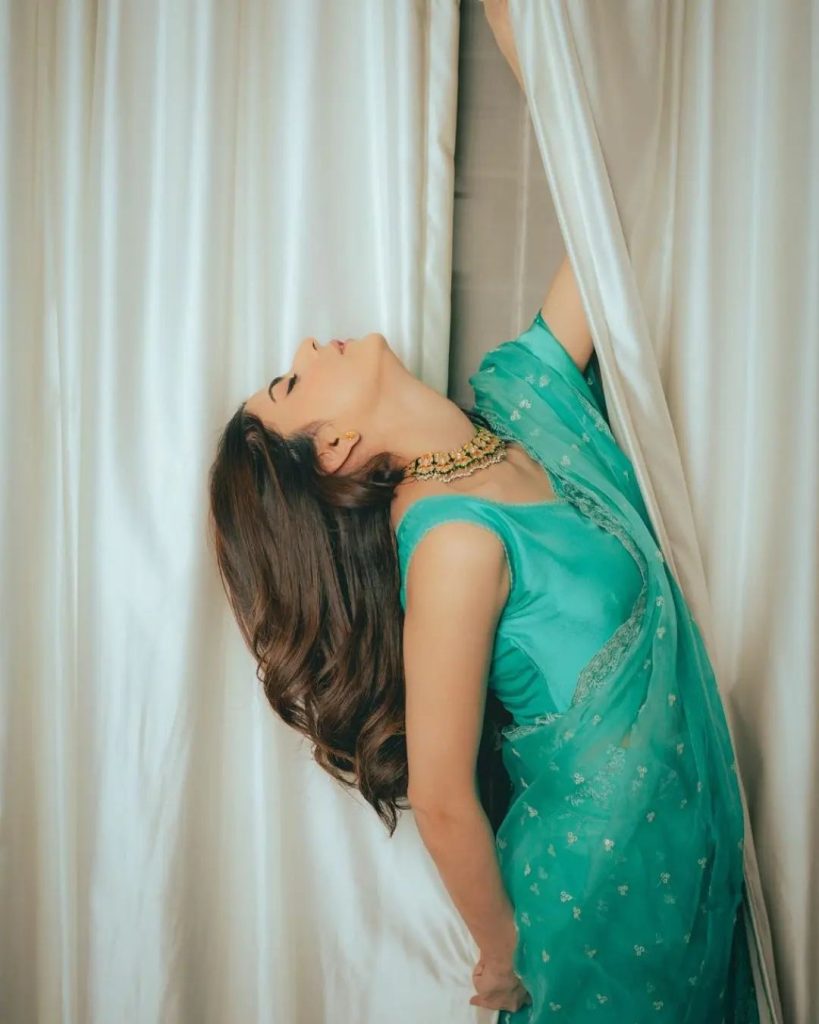 Her tough parts in the drama serials Mere Khudaya and Bandish gained her critical acclaim and cemented her presence in Pakistani television. Rana, unlike other newcomers, did not choose stereotyped characters; instead, she has a lengthy history that includes a variety of hard roles.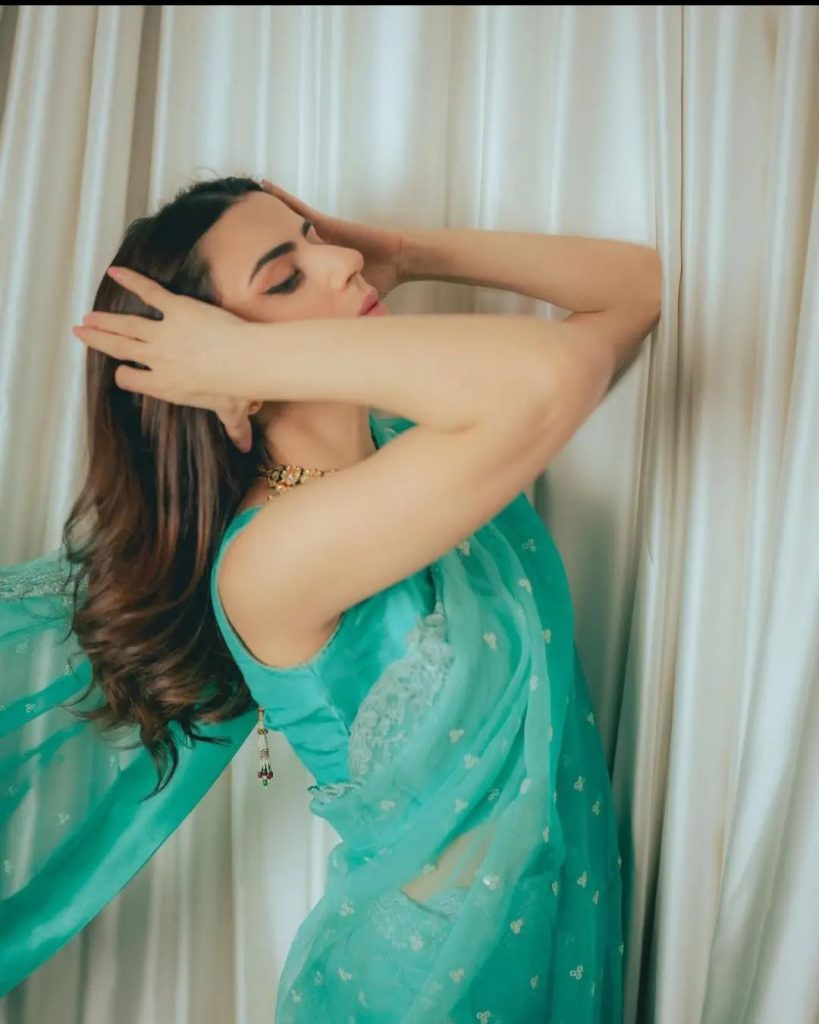 The starlet had no intention of acting or modeling. She was studying in Lahore when she got her first modeling job, so she moved to Karachi to pursue it. She was so taken aback by the audience's reaction when she got a part in Naseebon Jali that she was determined to face it head-on.
After seeing her photos, netizens were not thrilled with her stances and had a lot to say: