Since their gorgeous wedding reception, Saboor Ali and Ali Ansari have become the talk of the town. Saboor and Ali have recently become the town's most popular celebrity pair. The cute couple's romance never seems to fade, as they frequently treat their admirers to photographs of them together on their social media profiles.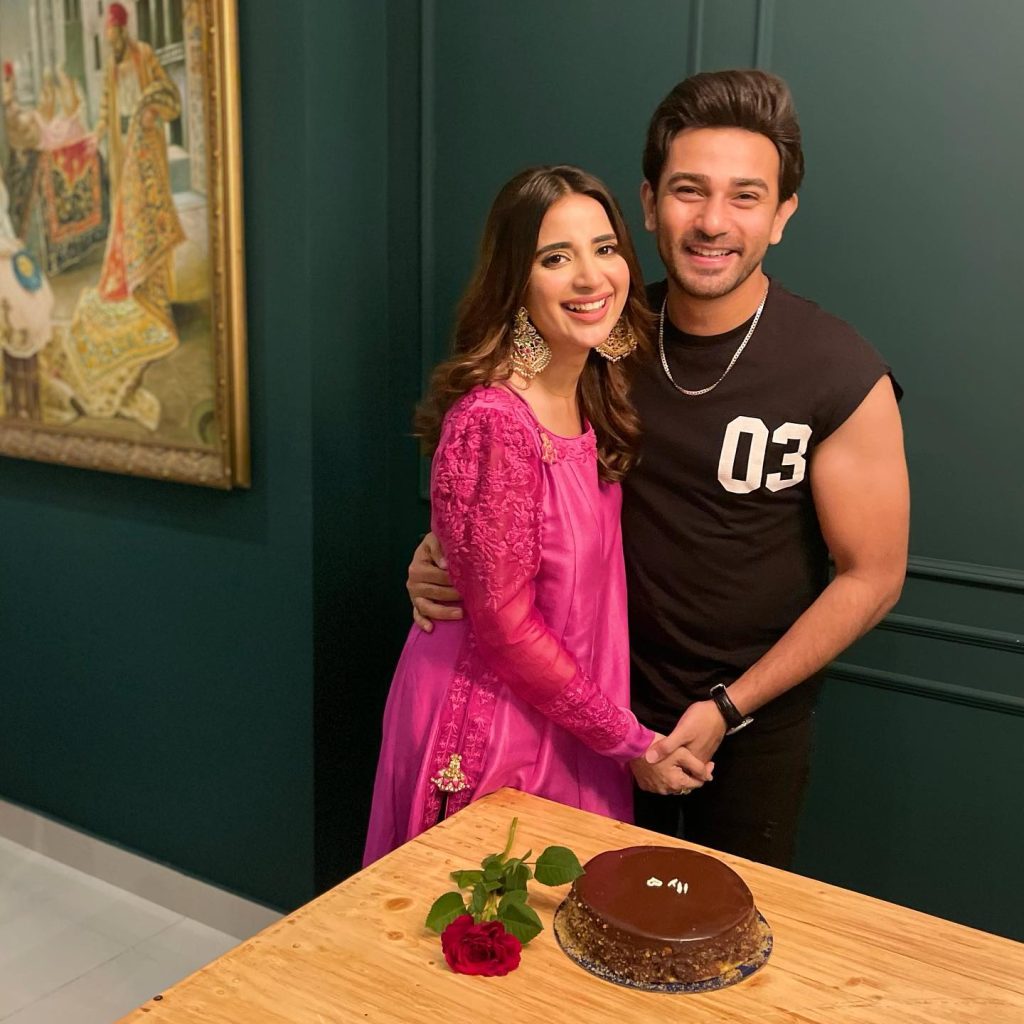 Saboor and Ali were recently seen spending their first Eid as husband and wife. Saboor looks stunning in a traditional crimson ensemble designed by "Kanwal Malik." Ali Ansari, on the other hand, looks gorgeous in a plain white kurta trouser. Take a peek at some of Saboor and Ali's stunning Eid images below!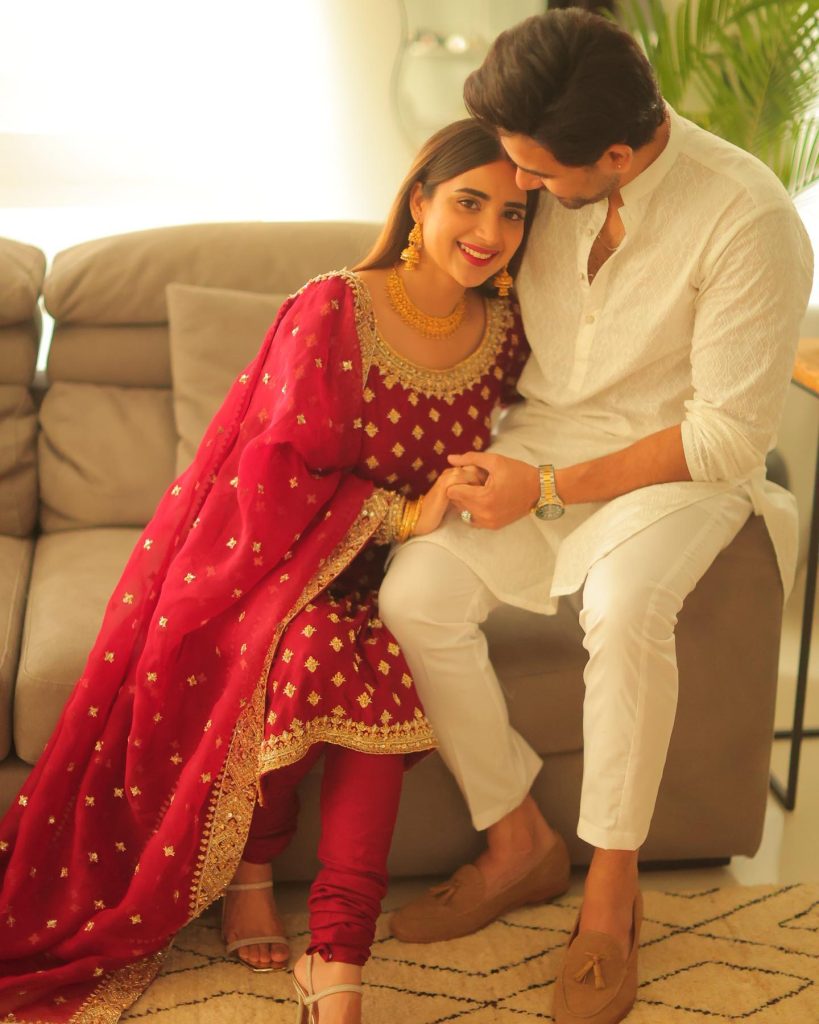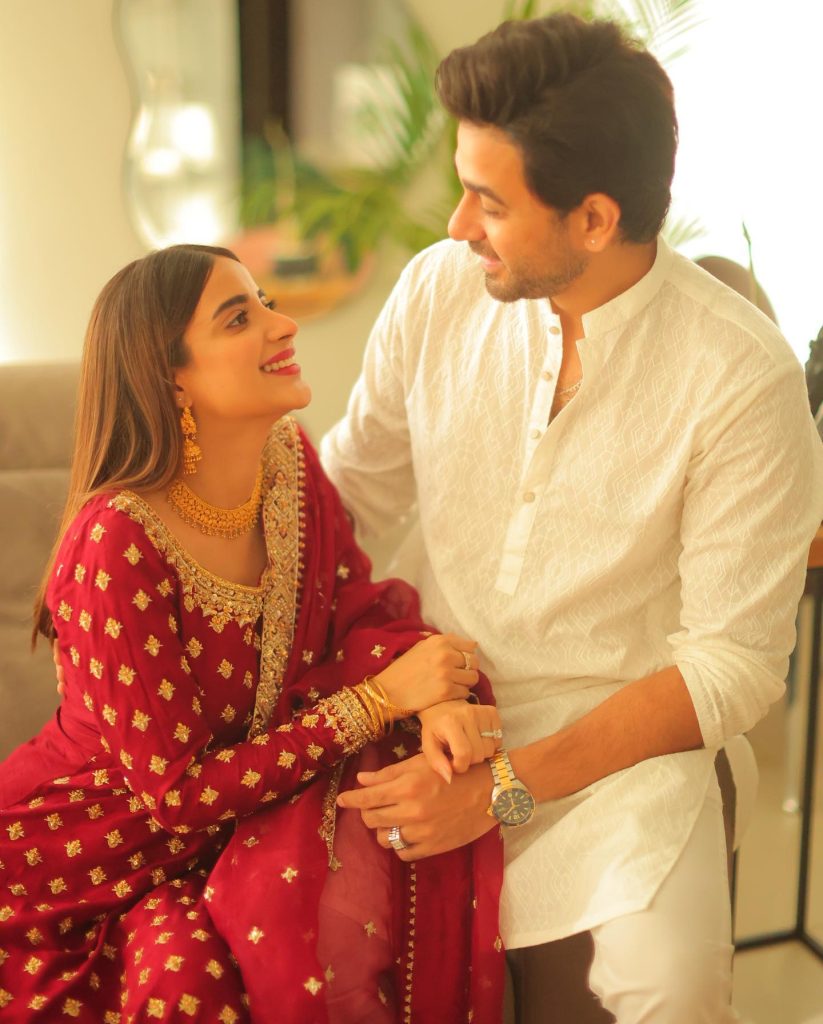 Saboor Aly and Ali Ansari are two amazing up-and-coming actors. Saboor's outstanding acting abilities have earned her a significant position in the profession. She is the younger sister of Sajal Ali, a well-known actress who is also a talented performer. Saboor has worked on a number of well-known projects. "Rang Laaga," "Bay Qasoor," "Visaal," "Mere Khudaya," "Gul-o-Gulzar," "Tum Ho Wajah," and the recently shown drama "Fitrat" are just a few of her well-known dramas. In 2016, she made her feature film debut in the romantic comedy Actor in Law.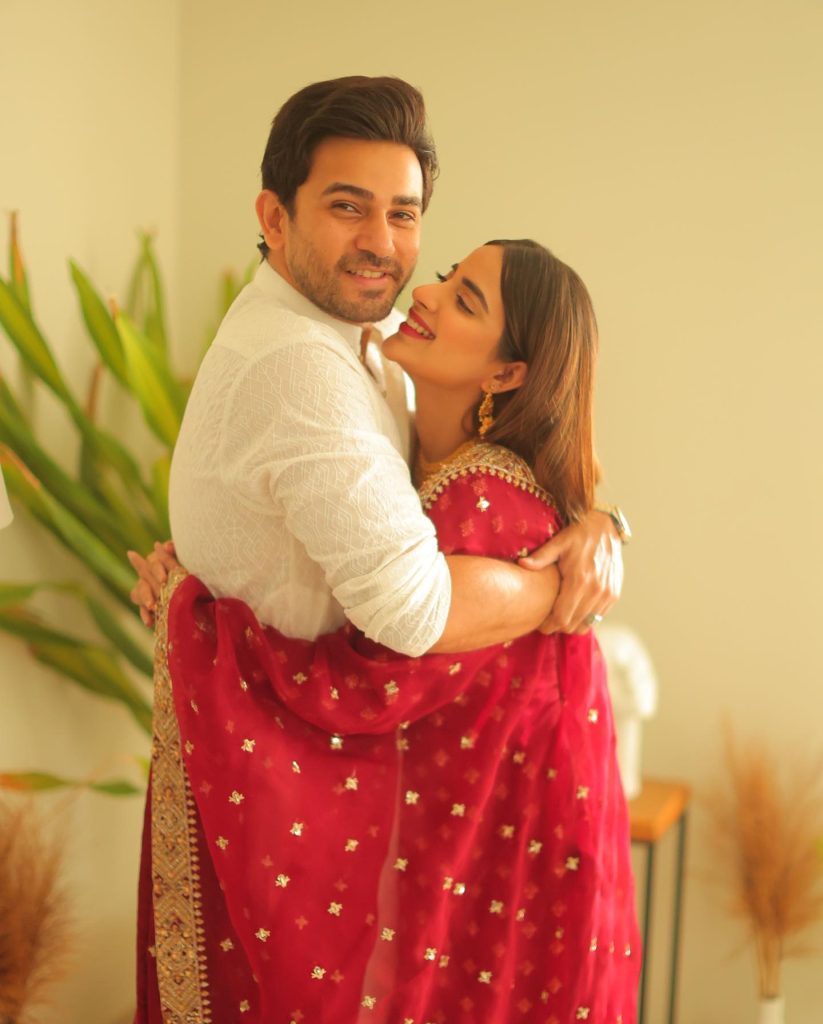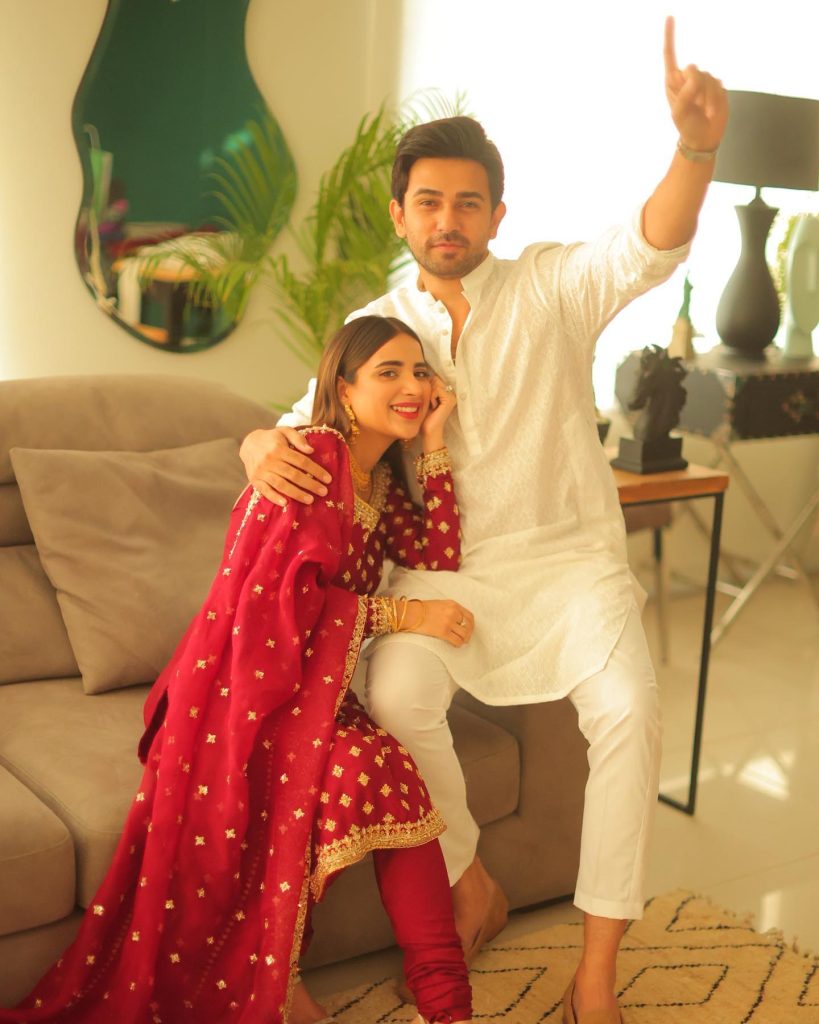 Saboor Aly and Ali Ansari are a cute celebrity couple who are both talented Pakistani actors who have worked in the industry for a long time. Both have starred in a number of popular dramas and have achieved considerable celebrity and success. These two charming and skilled actors tied the knot a few months ago. Soon after their wedding, the pair became the talk of the town.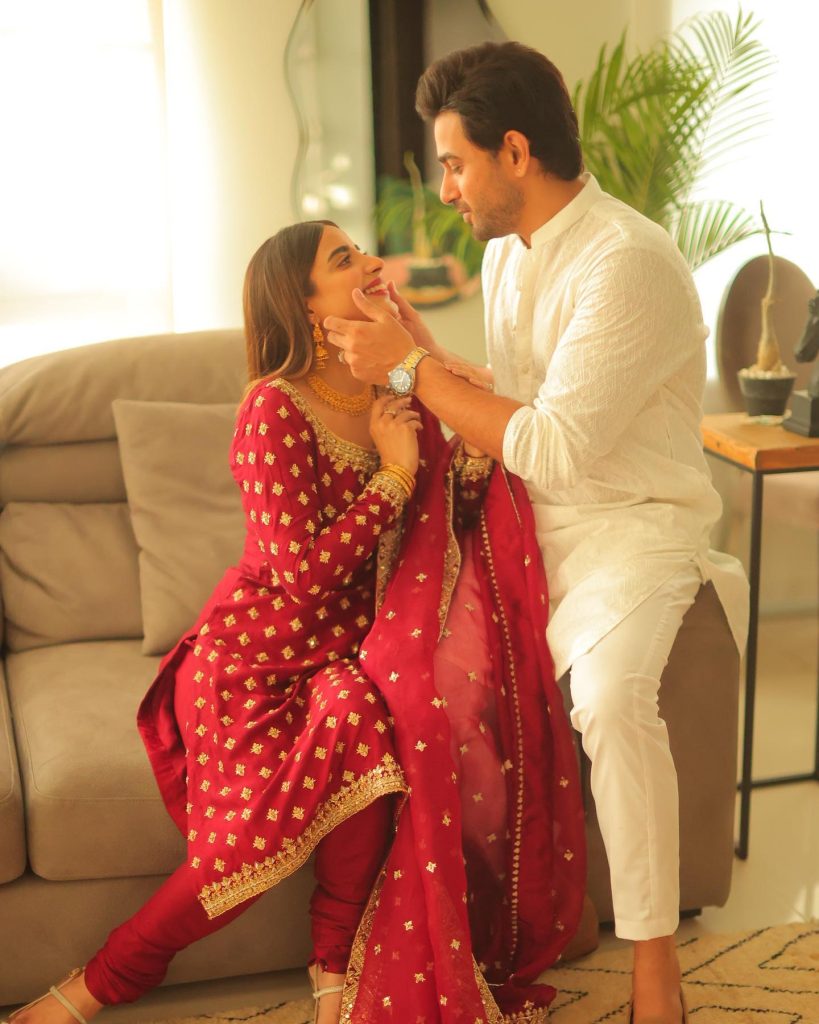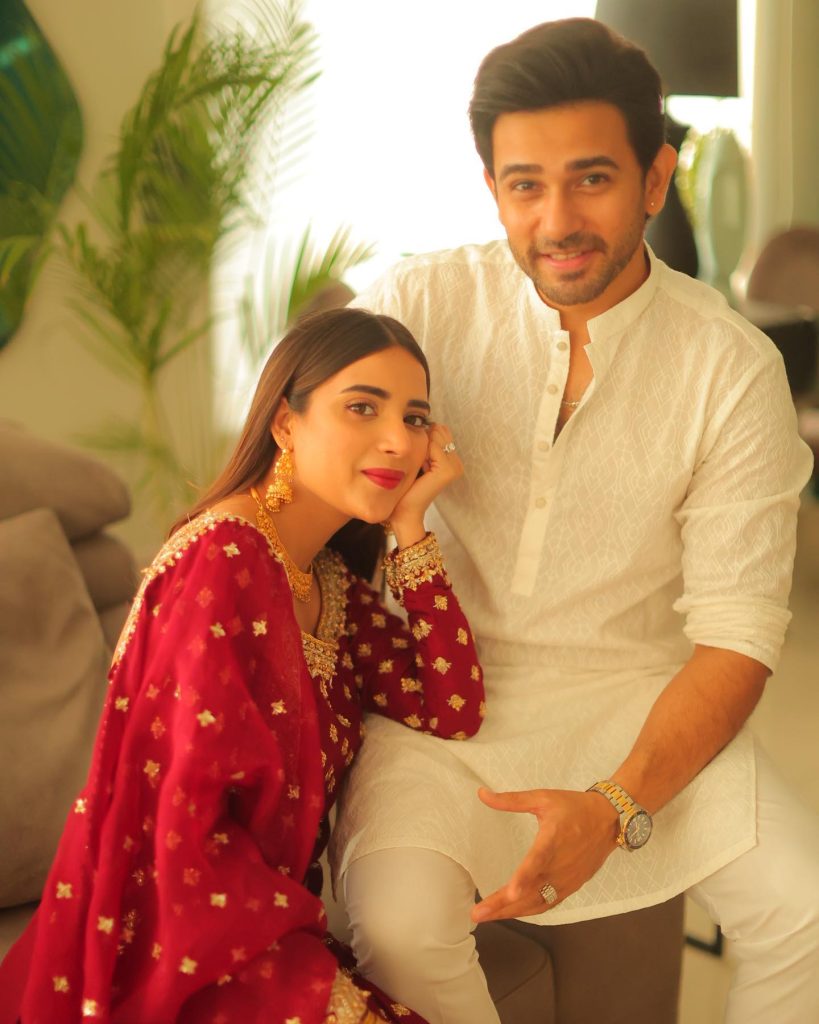 The actors have spent their first Eid as a married couple together. Let's have a look at some of their gorgeous photos from Eid-ul-Fitr 2022.