Sana Javed is a well-known and adored Pakistani actress who has garnered a lot of respect and adoration for her stunning appearance and exceptional acting abilities since she rose to popularity. Sana Javed's outstanding performance in the popular drama serial Aye Musht-E-Khaak has recently received widespread acclaim.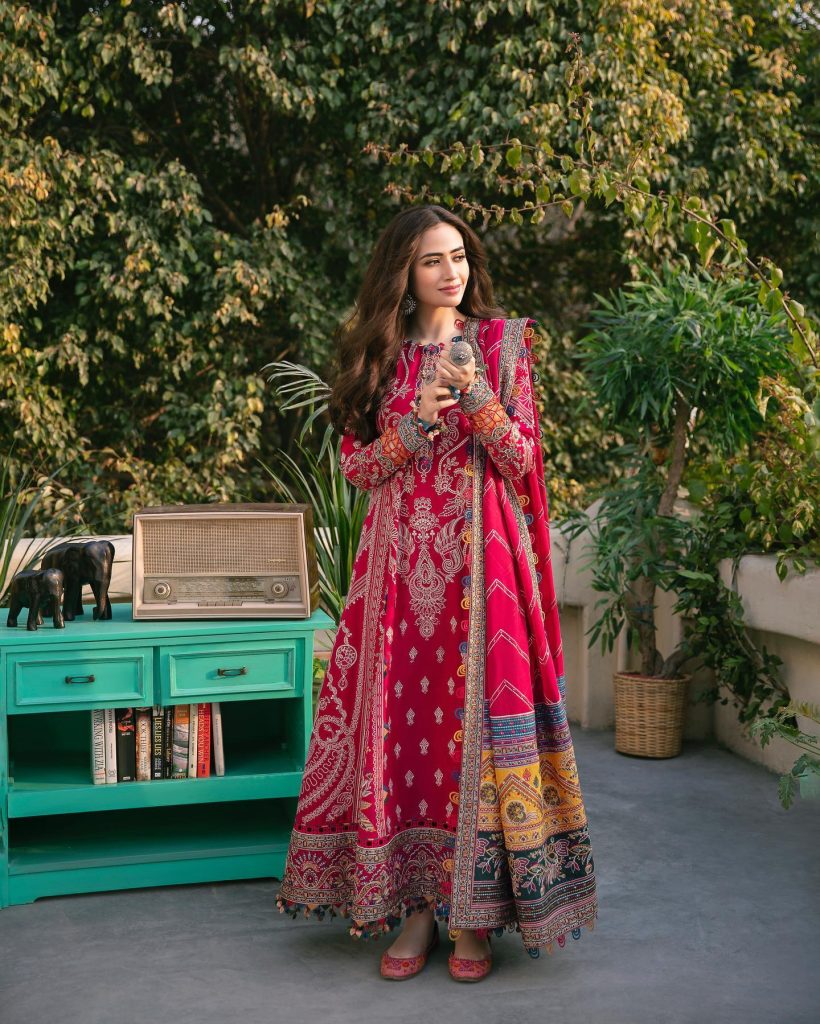 Sana Javed was recently seen as the captain of the team 'Islamabad Dragons' in the game programme "Jeeto Pakistan League." Sana Javed was seen at the show, taking part heartily in several game elements with her team members. For the game show, Sana Javed wore stunning traditional Pakistani outfits designed by a well-known Pakistani designer. Take a peek at these stunning photos of Sana Javed from the set of JPL!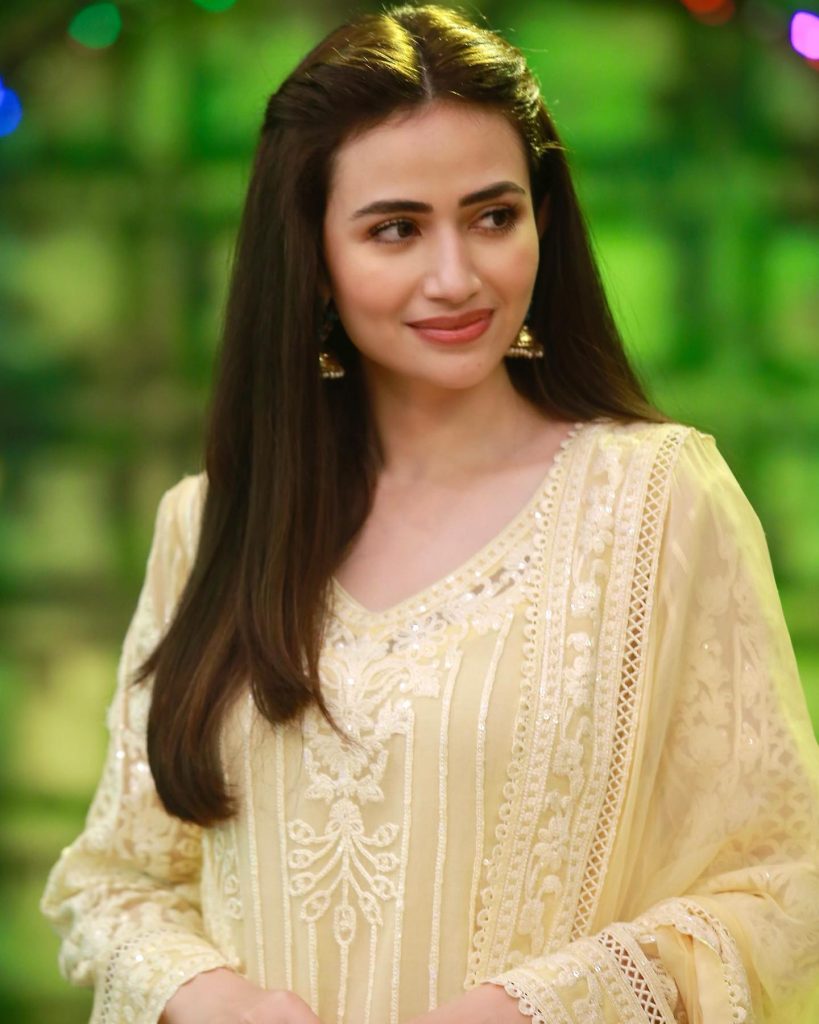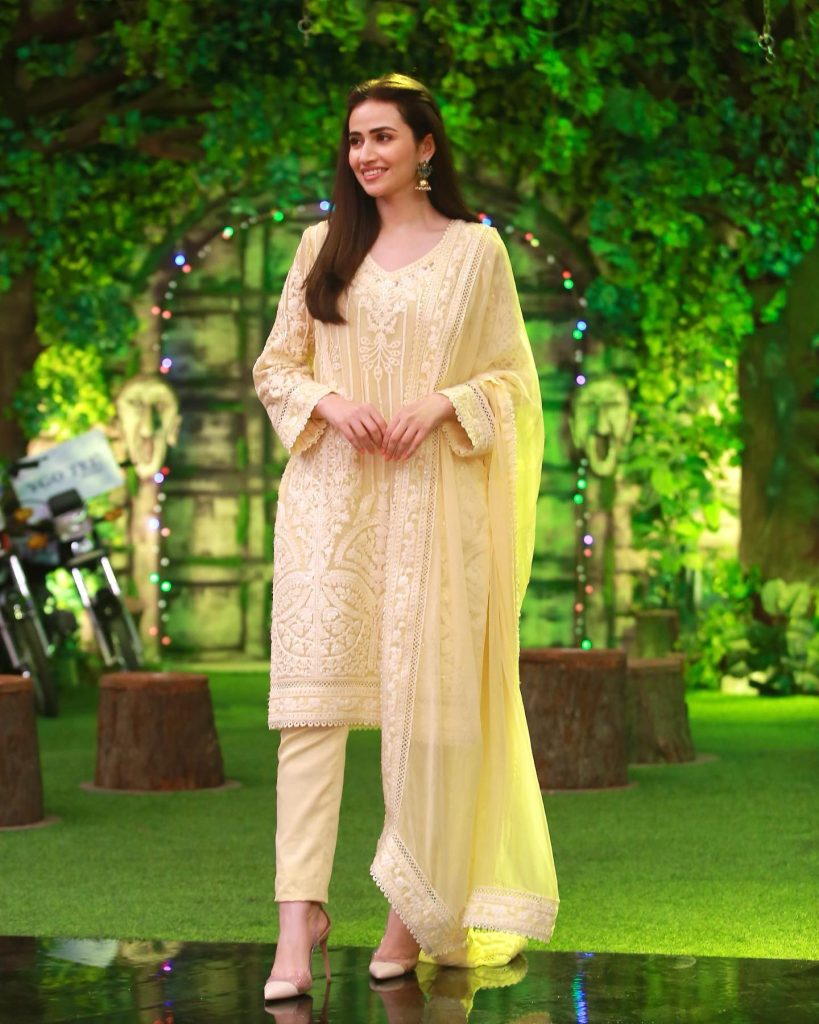 Sana Javed is well known for her talent and attractiveness. Throughout her career, she has worked on a variety of scripts and has established herself as an intelligent performer. She is married to rock star Umair Jaswal, and for her own Nikkah celebration, she chose a Hyderabadi bridal look.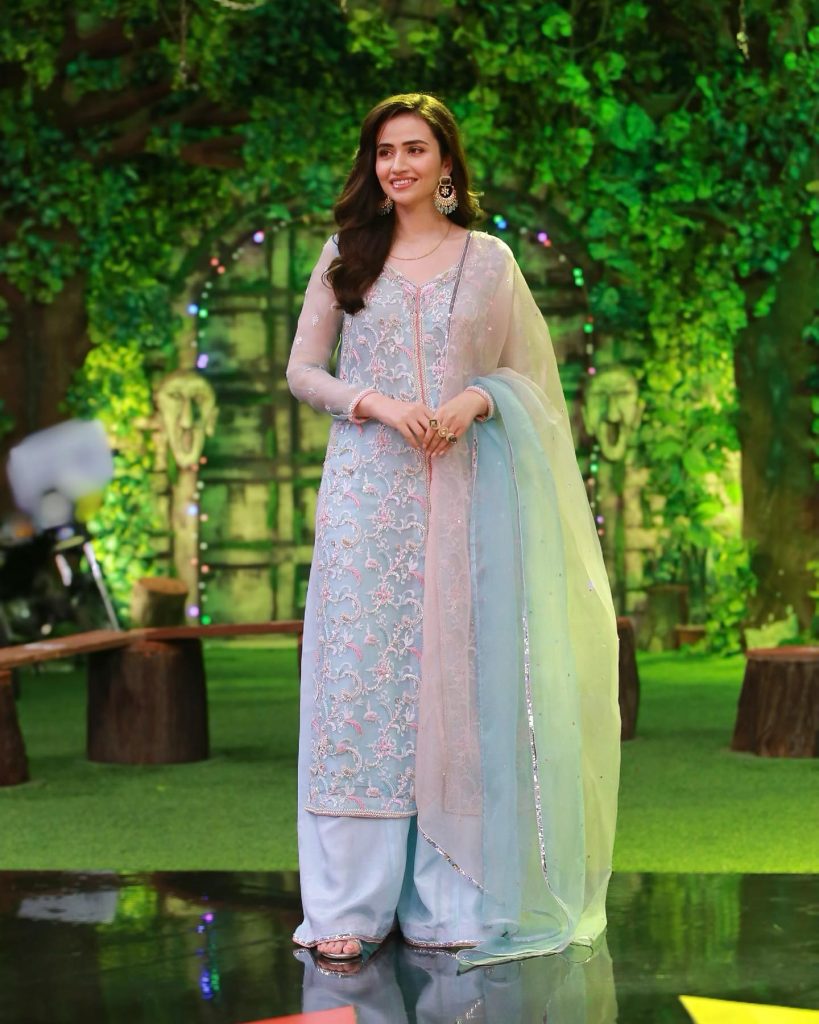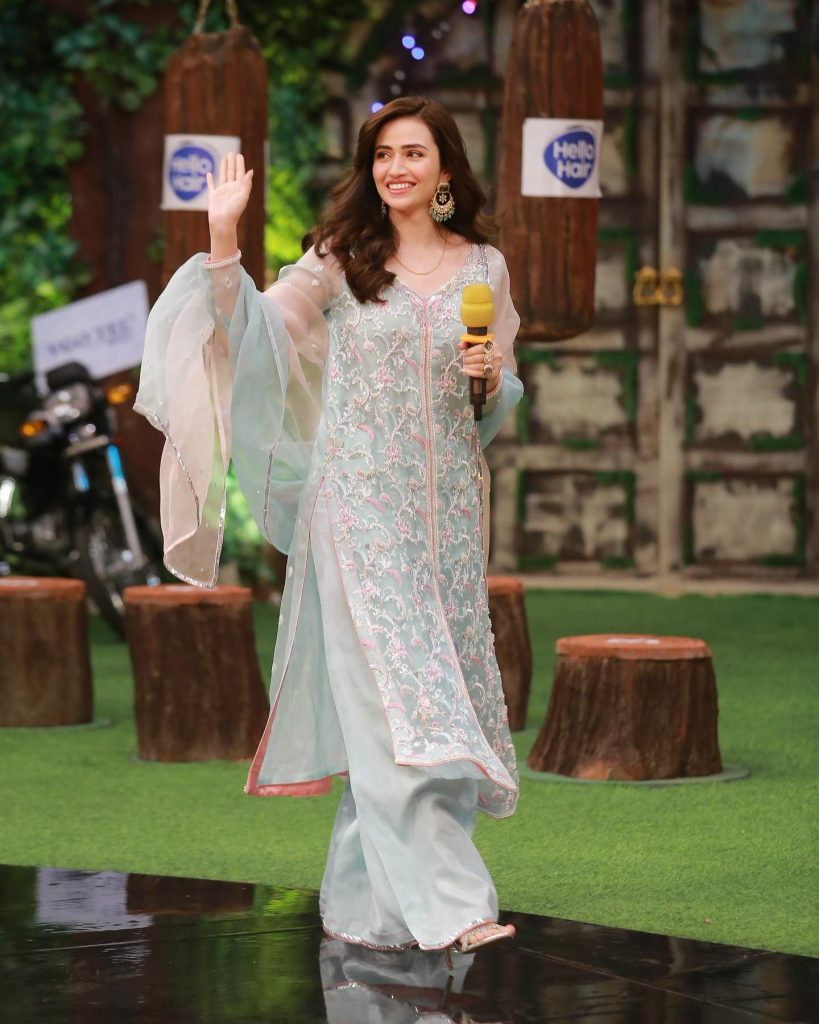 Sana Javed has become more well-known as an actor in recent years than she has ever been. She recently worked in dramas that are more than just entertainment. Sana Javed is considerably more well-known as an established actor now than she was previously. Sana is attractive, talented, and has the correct attitude to perform.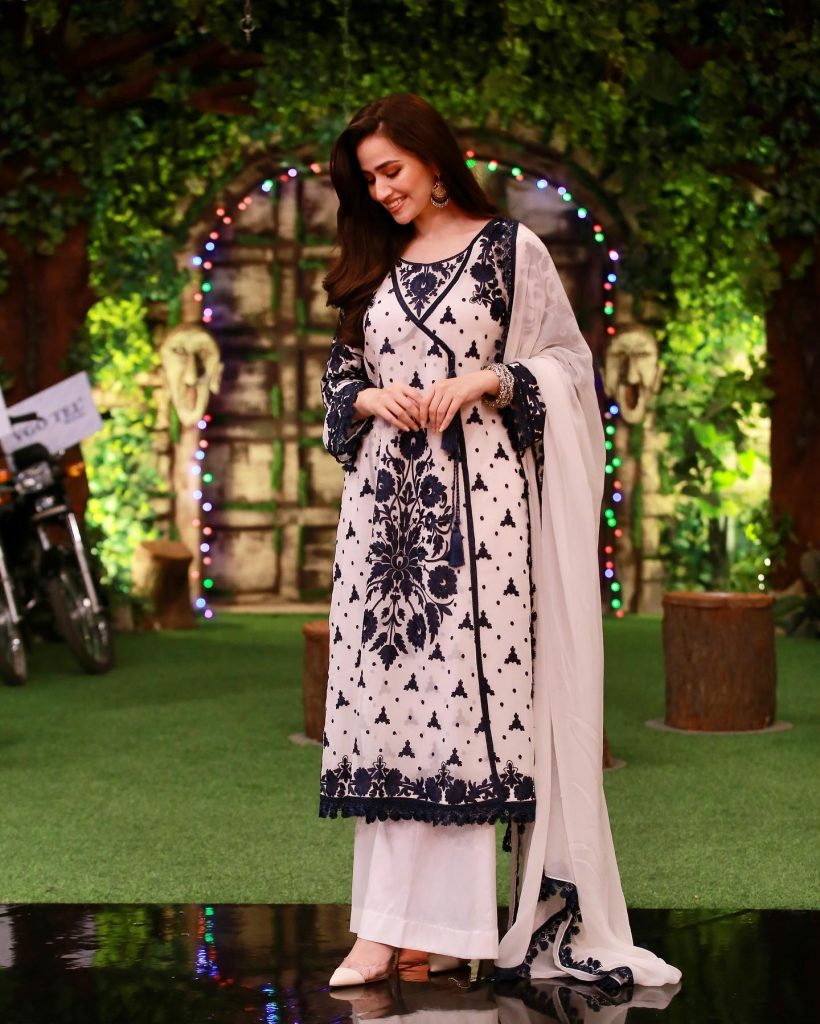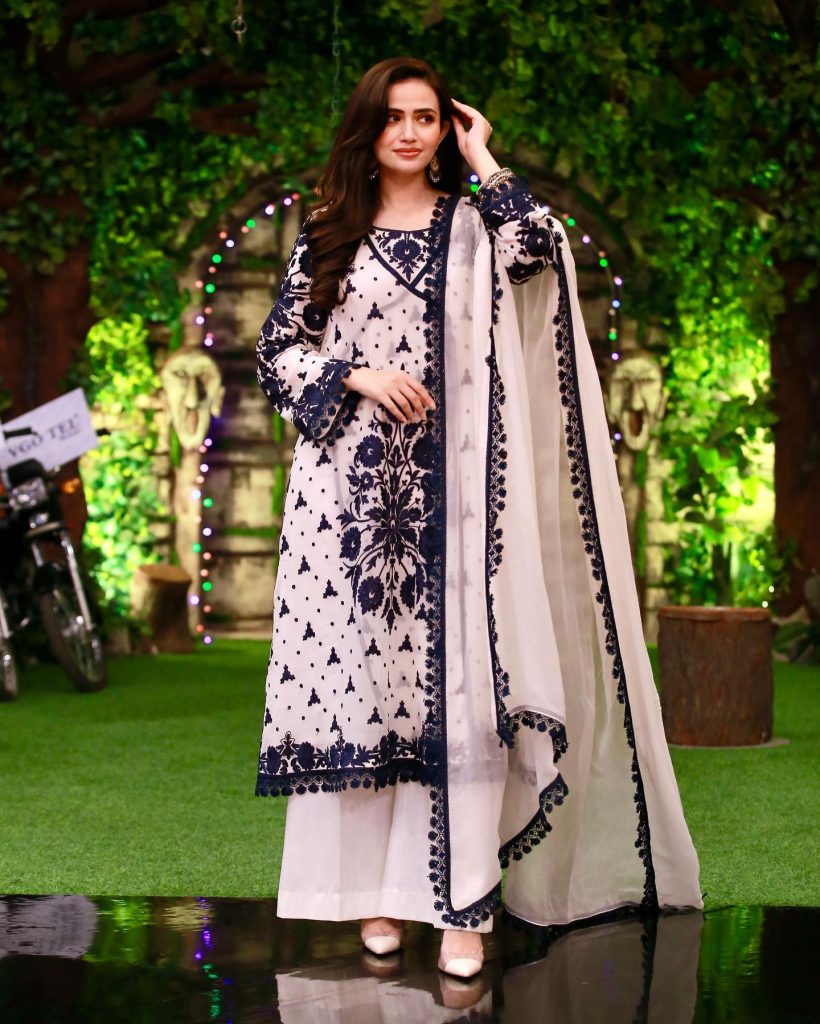 Her performance in Pyare Afzal was a watershed moment in her career. Nadeem Baig, the playwright and director, is her mentor. Nadeem Baig is her teacher, she revealed in an interview. Pyare Afzal is also one of those dramas that has a special place in her heart.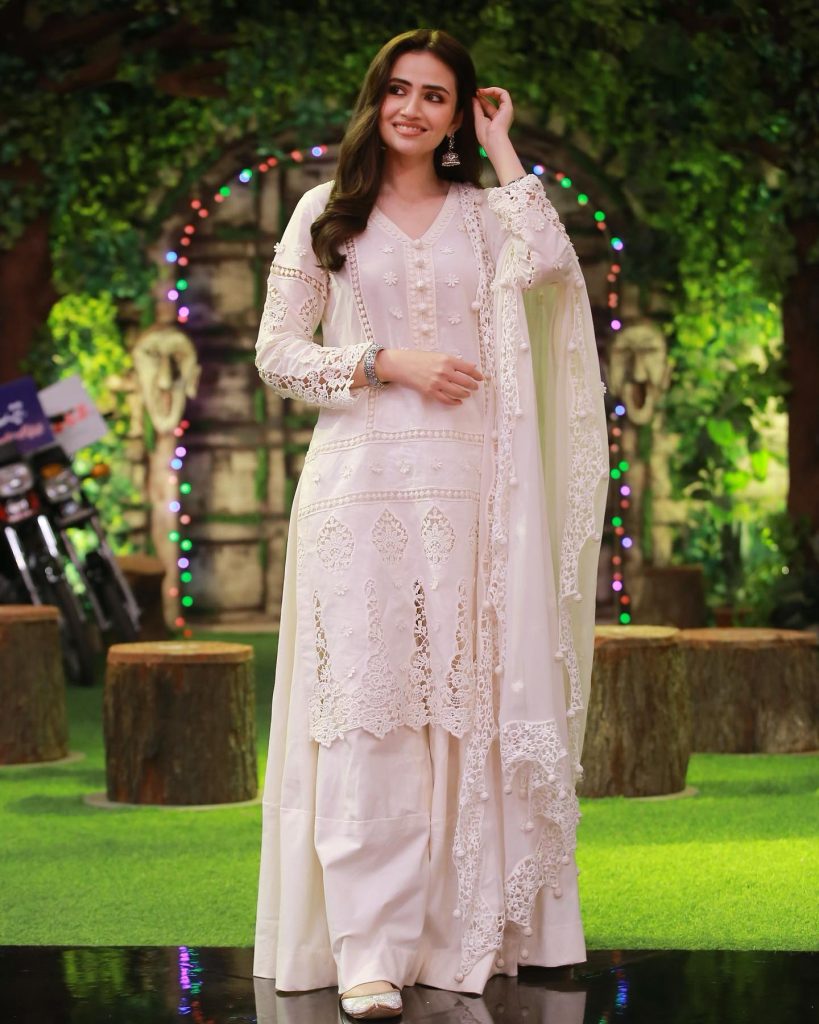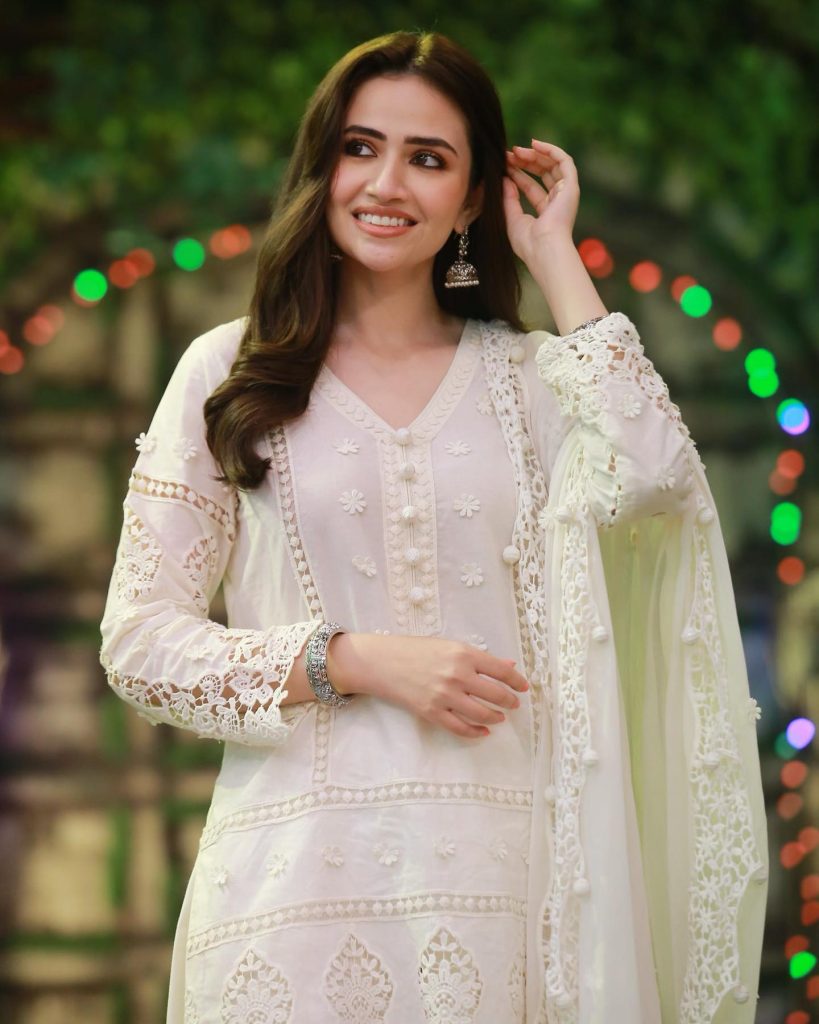 She firmly feels that as an actor, she bears a great deal of duty. She aspires for her dramas and parts to be educational. Her acting career was launched with the drama serials Khaani and Ruswai. She aspires to play powerful female characters in order for the female audience to be inspired by the parts she chooses.