Nadia Hussain is a stunning model, a gifted actress, and a brilliant entrepreneur who is well known for her bold and attractive personality. The model and actress have remained in the spotlight because of her outspoken words and daring fashion choices.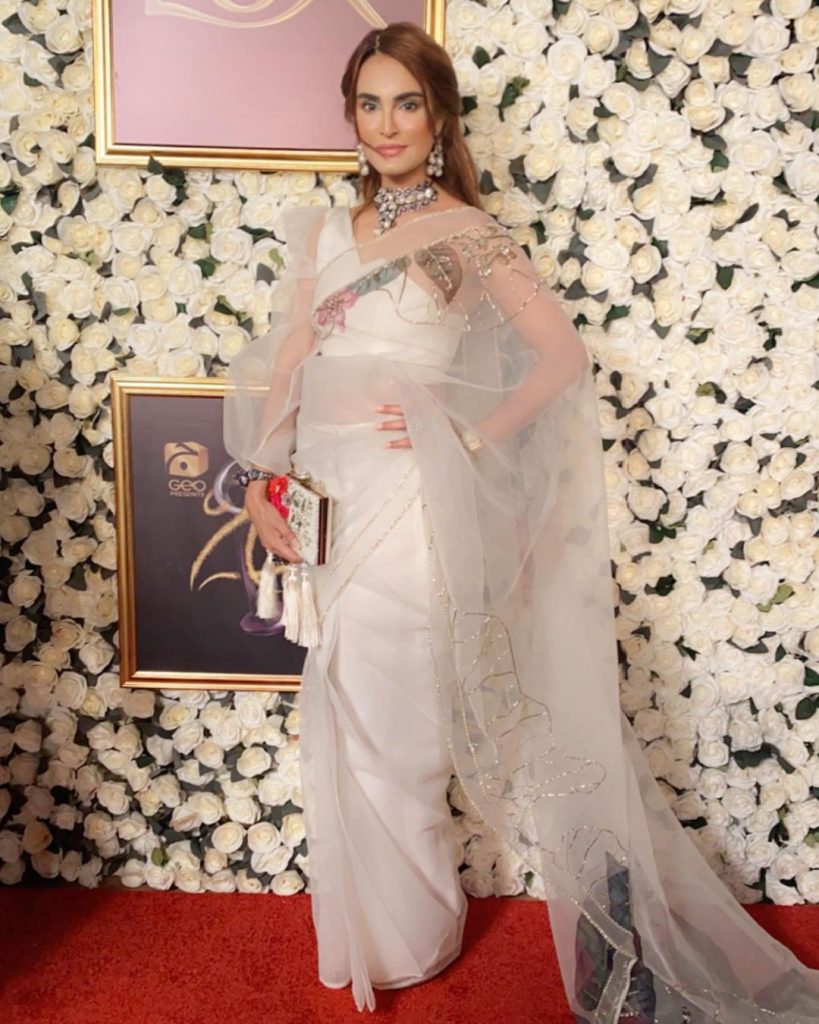 Nadia Hussain is a well-known Pakistani actress, model, fashion designer, television host, and dentist. Most importantly, she is the mother of four adorable children. Nadia Hussain has gained a household name in the Pakistani fashion business as one of the hand-picked models. Her acting in a lot of dramas has also helped her attain tremendous renown, in addition to her modeling profession. Nadia is one of the major reasons for the expansion of Pakistan's fashion industry, with mesmerizing beauty and talent that everyone aspires to have.
The actress has recently made headlines again for wearing an odd dress, this time a gorgeous blue gown with a skin-colored bottom. Her gown was lovely, but her leggings sparked outrage. Nadia was dressed in a skin-toned trouser that were flexible and skinfit.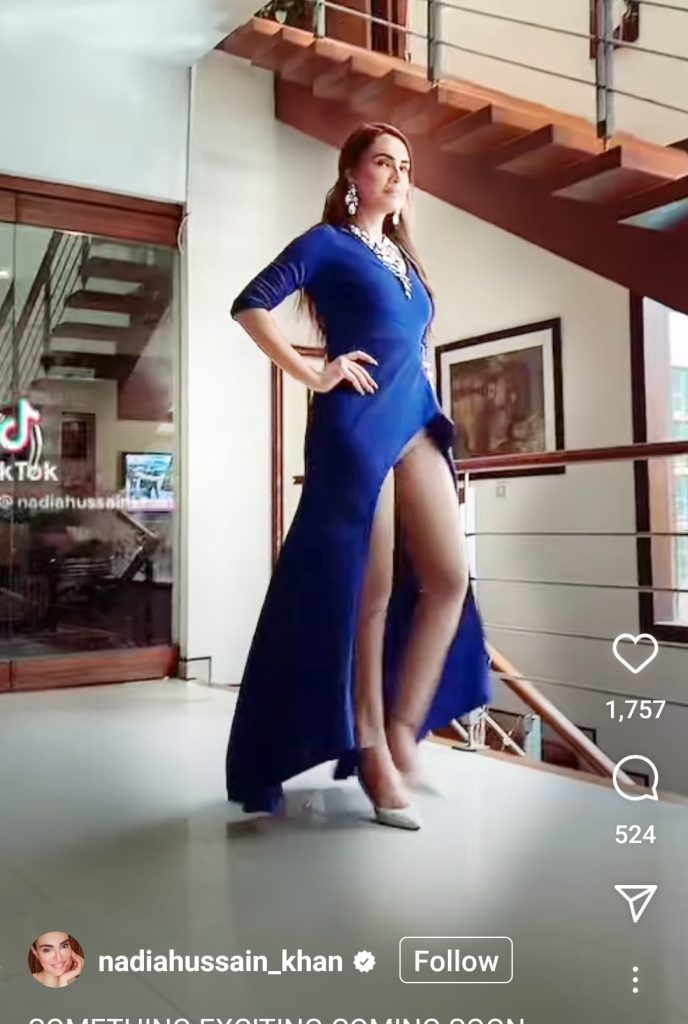 The public expressed their disgust with the attire immediately after viewing it, and they disapproved of it. They claimed that her strange pants were hideous and gave the impression that she was wearing nothing. They claimed it was the worst attire that such a sensible model could have picked. Public further stated that she does these things on purpose and that she knows that such behavior generates social media interest. A few fans have speculated that she has gone insane. Celebrities, they claimed, can sink to any depth. They actually slandered her and suggested that she be unfollowed as soon as possible. A few enthusiasts also praised her costume. Here are some public reactions to her dress.