Feroze Khan is a talented Pakistani television and cinema actor who has millions of followers. His dramas draw a large audience and hold the public's interest. His most recent popular serial, Aye Musht E Khaak, was an enormous hit with his followers.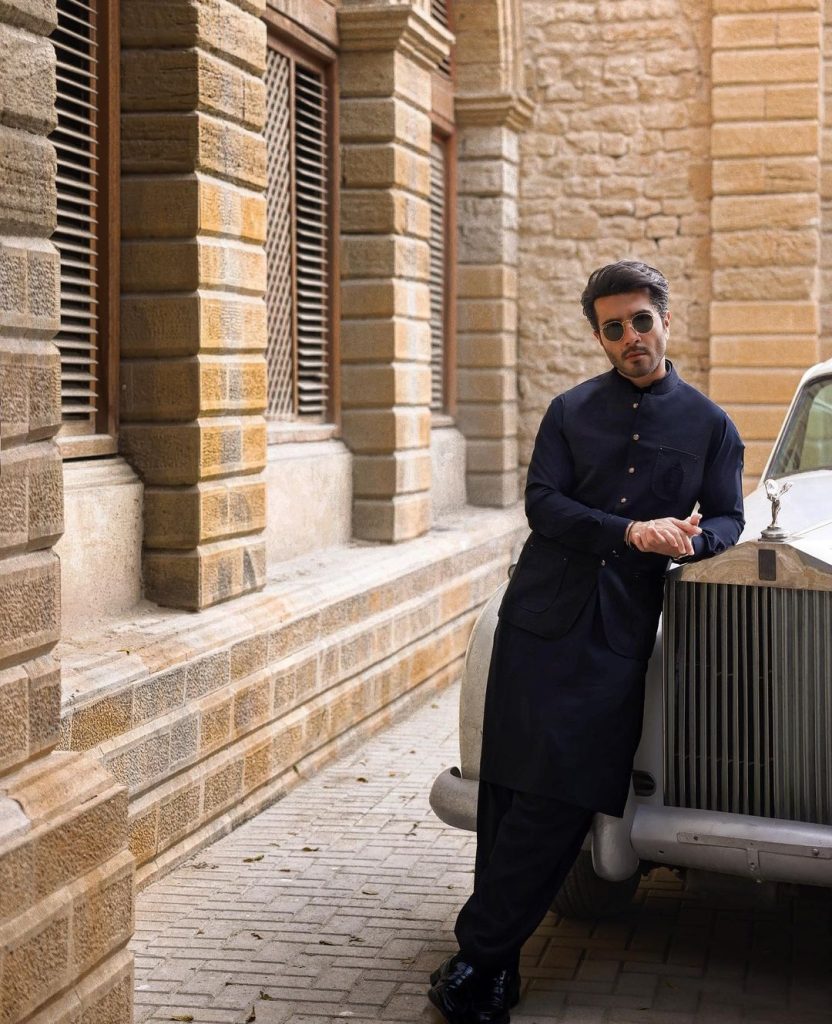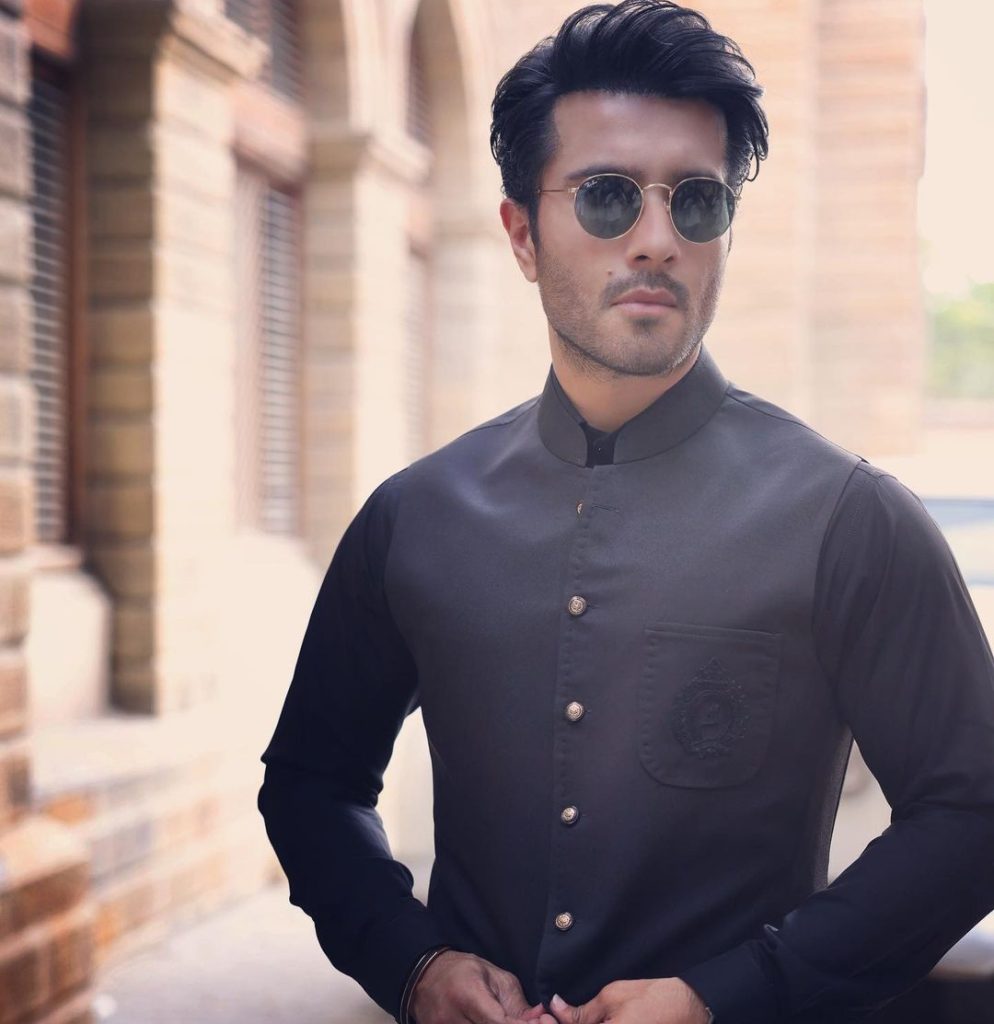 The Khaani actor is currently in Makkah Mukarramah, Saudi Arabia, performing Umrah. Feroze Khan completed Umrah on the 27th of Ramadan. Feroze snapped a selfie after undertaking Umrah and shared it on social media, expressing his joy and pleasure. It was well-received by a few fans, but it was largely panned by others. His photo in front of the Khana Kaaba drew a lot of backlash, and fans chastised him and other celebrities. Almost every celebrity has shared photos of Makkah and Madinah on social media.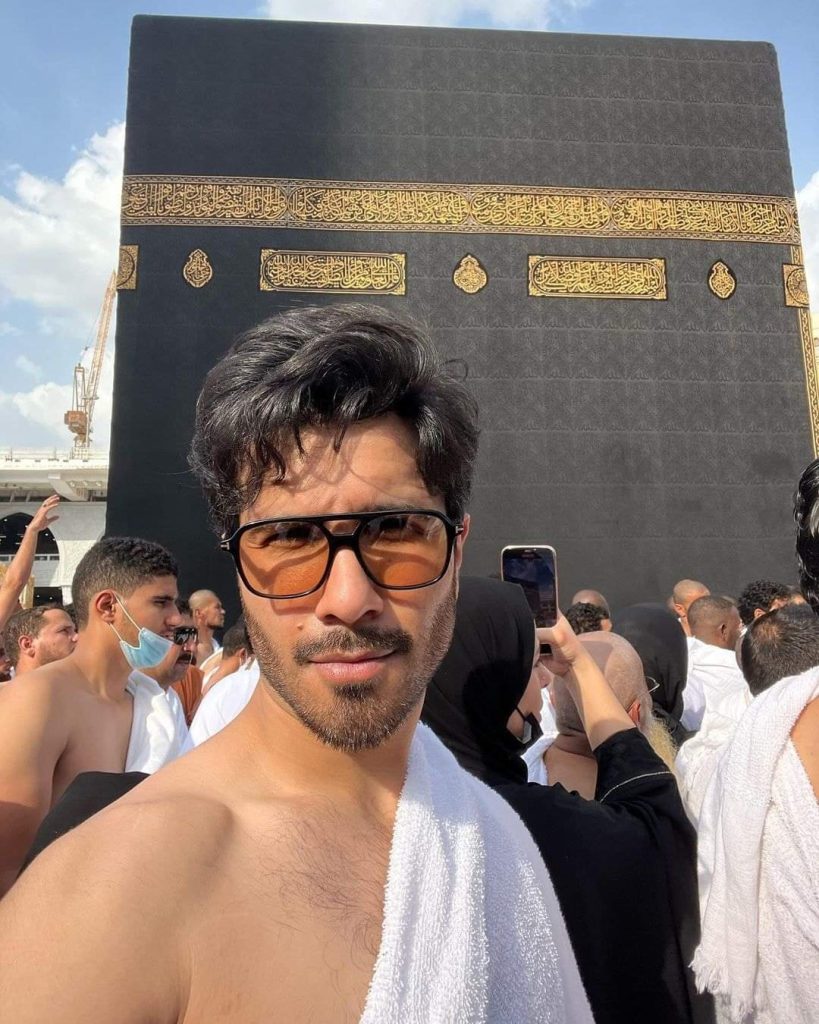 His shot outraged fans at the practice of celebrities posting photos from the Khana Kaaba in Makkah. They claimed that celebrities should not engage in such behavior. "What is this?" one Facebook member wondered. Why is it that our people don't get it? Why do they spend their time taking pictures and wearing sunglasses?"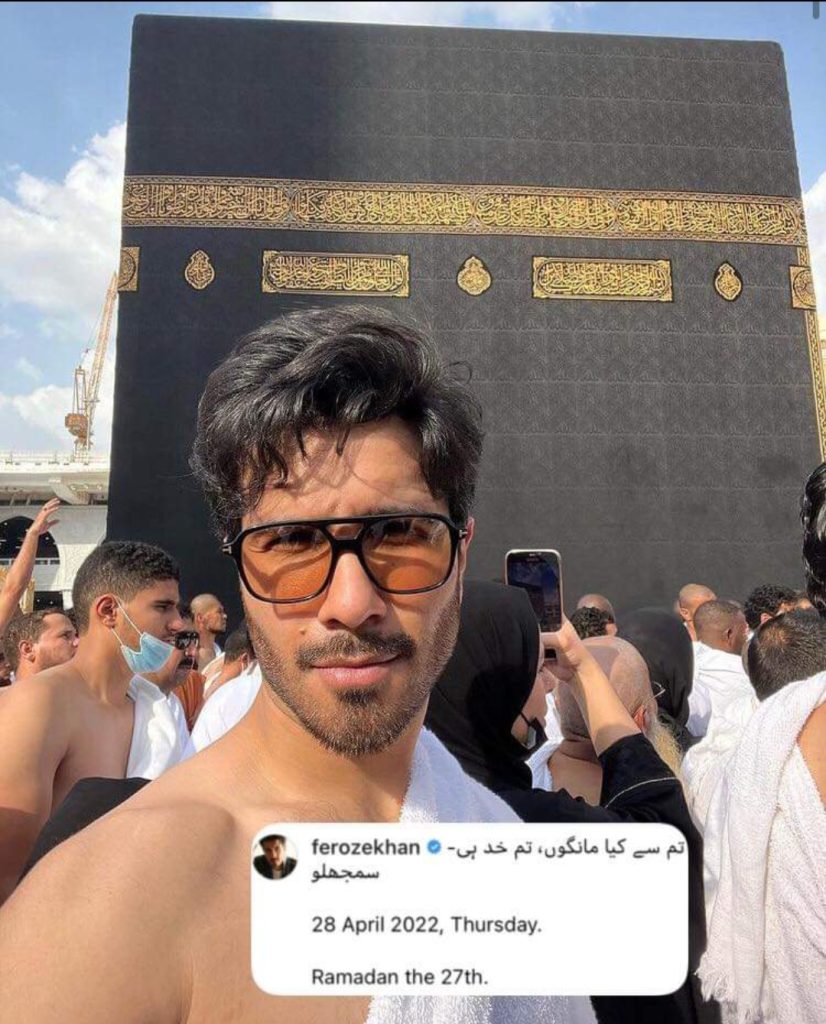 Another user advised him to concentrate on the umrah rather than photography. "I've never understood the selfie in front of the Kabah by any celebrity," one fan added. Many Facebook users claimed our people cannot be transformed and that they perform Umrah for the sake of photographing and flaunting their glasses. They also advised him to seek forgiveness and advice on his own behalf. Here are all the responses.