After staring opposite each other in the drama serial Chupke Chupke, Aymen Saleem and Arsalan Naseer became the most well-known on-screen couple. Their on-screen coupling is known as "Hashi," and there are many fan pages dedicated to them under that name. People expected to see Arsalan and Aymen in further projects together, but Aymen Saleem abruptly stated that she would no longer be performing.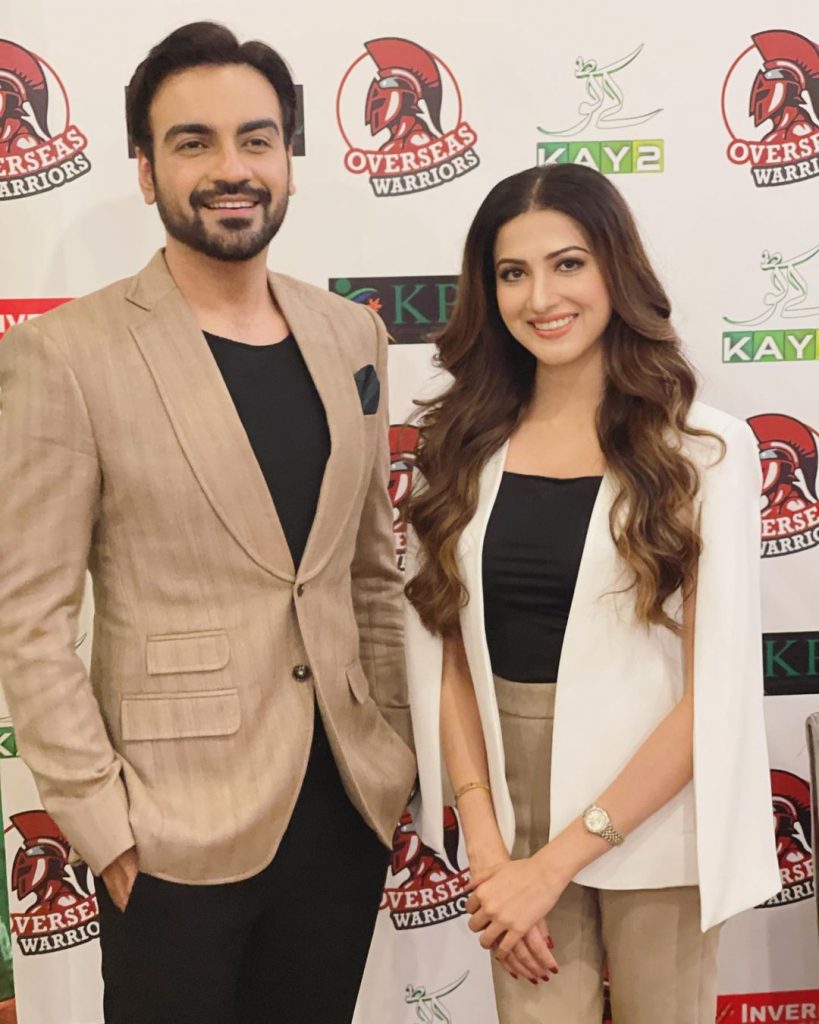 Even though Aymen Saleem is no longer on television, we saw Arsalan and Aymen in an advertising campaign alongside, and now they are brand ambassadors for the Overseas Warriors of the Karachi Premier League. We saw together Aiman and Arsalan at Muzaffarabad today for a match. They showed up to express their support for their side. Aymen and Arsalan were both seen wearing T-shirts from the same squad.
Let's take a look at some of the images of Arsalan and Aymen: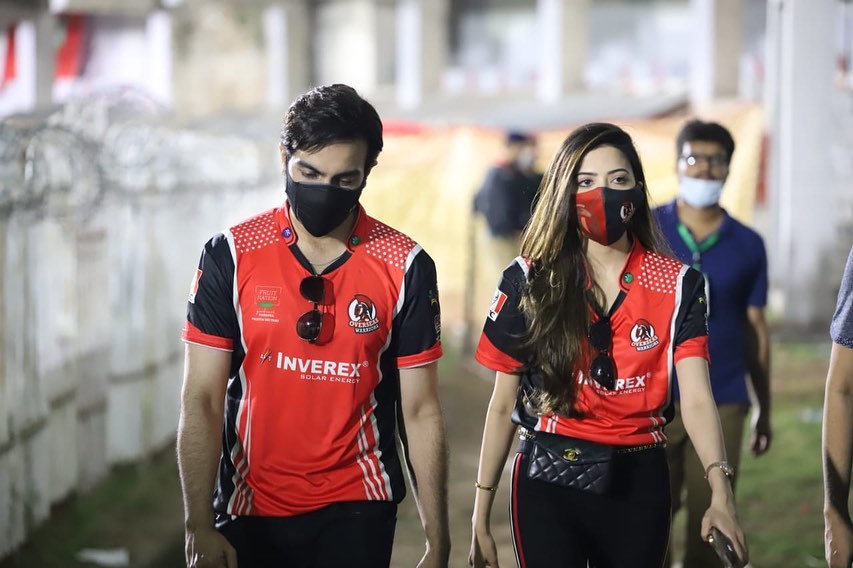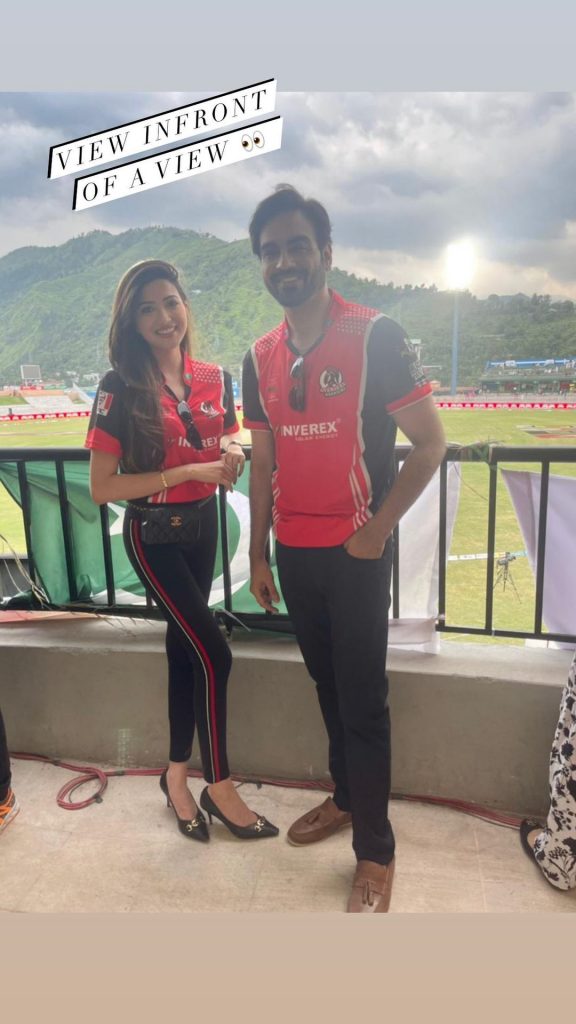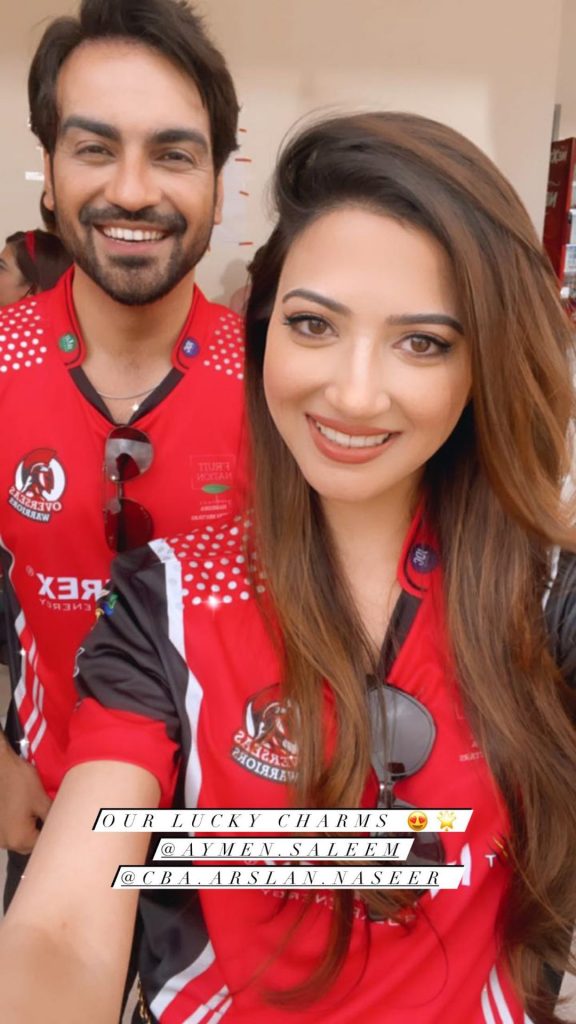 Aymen Saleem is an excellent addition to the Pakistani drama scene. She is a promising young actress who recently made her debut as Mishi in the Hum TV Ramadan special drama Chupke Chupke. Her stunning appearance and superb natural acting drew the audience's attention. Saleem Malik's daughter, Aymen Saleem, is a former cricketer. After the shortest time in show business, the actress recently said goodbye to her acting career.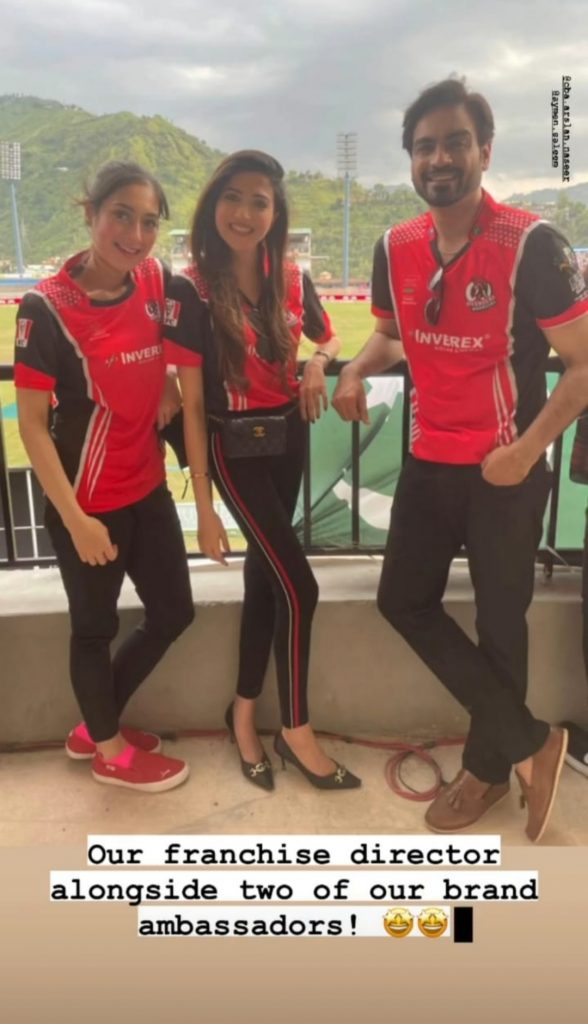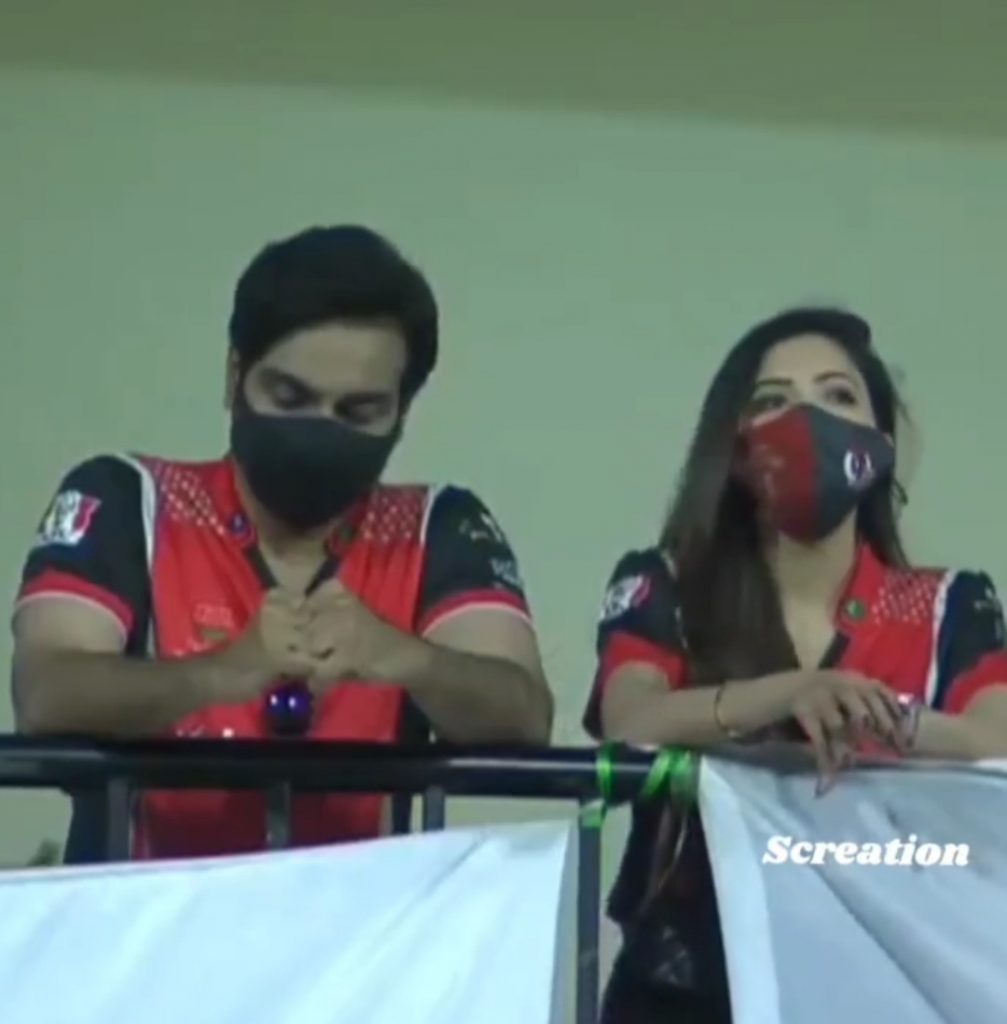 CBA Arslan Naseer is a Pakistani social media celebrity who began his acting career on HUM TV in a Ramzan special play called 'Chupke Chupke,' with a number of renowned names. His initials CBA stand for Comics by Arslan, for which he is well known. In 2011, he began making comedic movies by roasting Pakistani ads. With his fight, he became a social media celebrity.