Faryal Mehmood is a beautiful Pakistani actress who rose to prominence because of her role in the popular series Babban Khala Ki Baitiyan. Bheegi Palkain, Baba Jani, Babban Khala ki Betiyan, and "Raqeeb Se" are just a few of her many hit dramas. Her admirers frequently praised Faryal's outstanding acting abilities. We know Faryal Mehmood for her outspokenness and is not afraid to express her mind.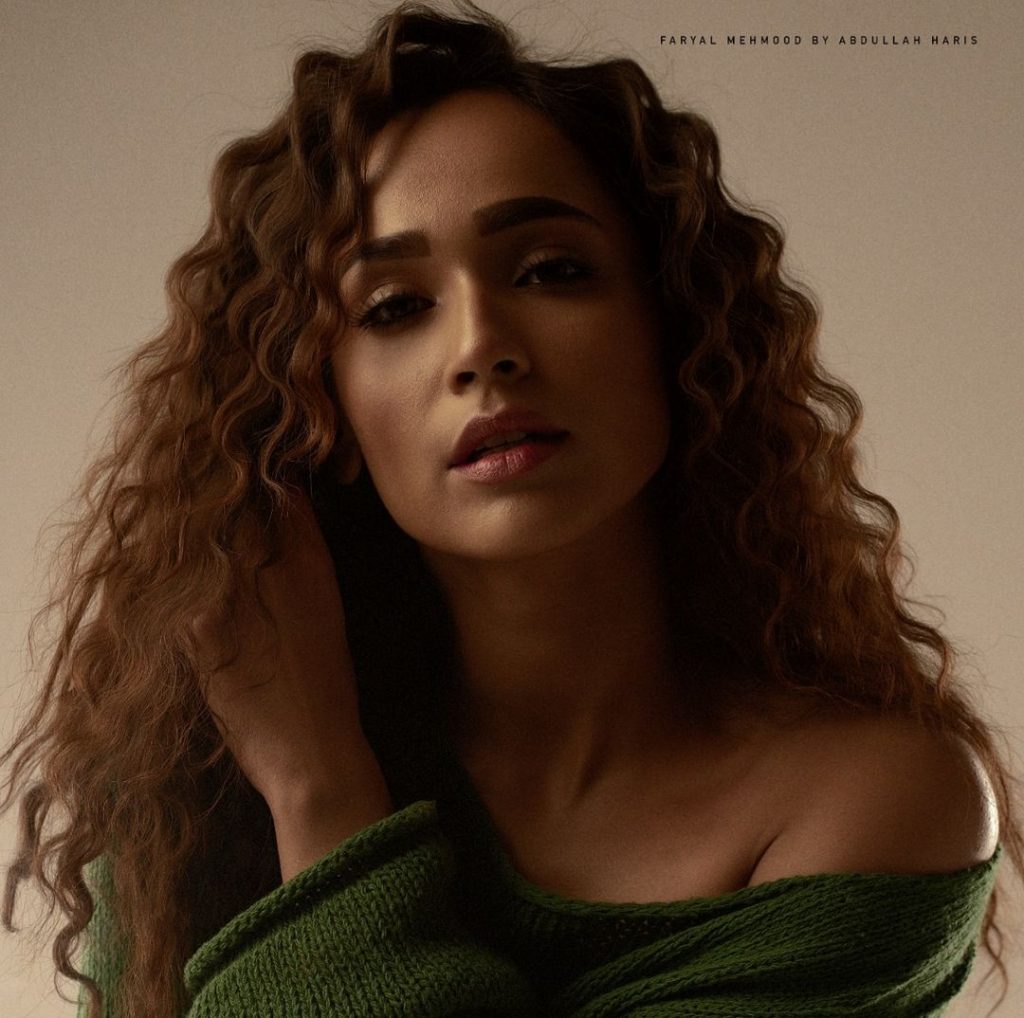 She recently appeared on the popular show Time Out with Ahsan Khan and singer Ahmed Jahanzeb, where she displayed all of her tattoos. Faryal Mehmood has many tattoos on her body; the first one she displayed was on her arm, which was an older tattoo that almost all of her followers had seen in photographs.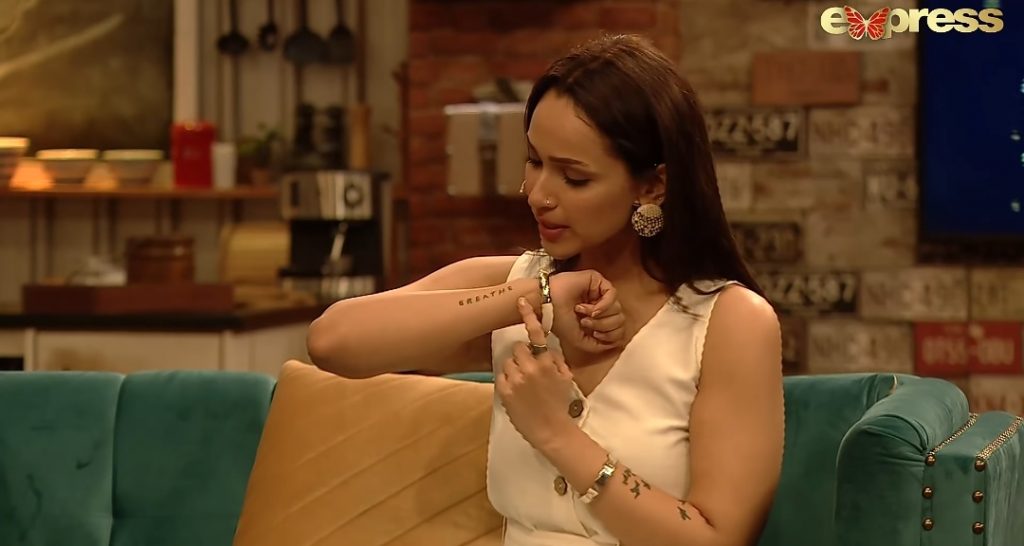 Ahsan Khan also inquired about her "breathe" tattoo, which she had recently inlaid. "It's just a reminder to myself to breathe through troubles," Faryal said of her new tattoo. "Sometimes we tend to forget to breathe through problems."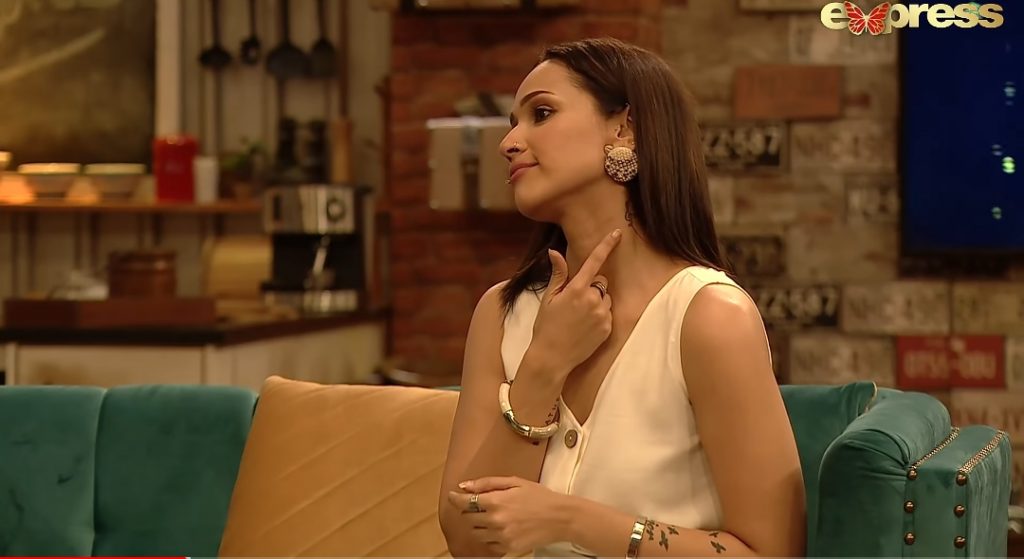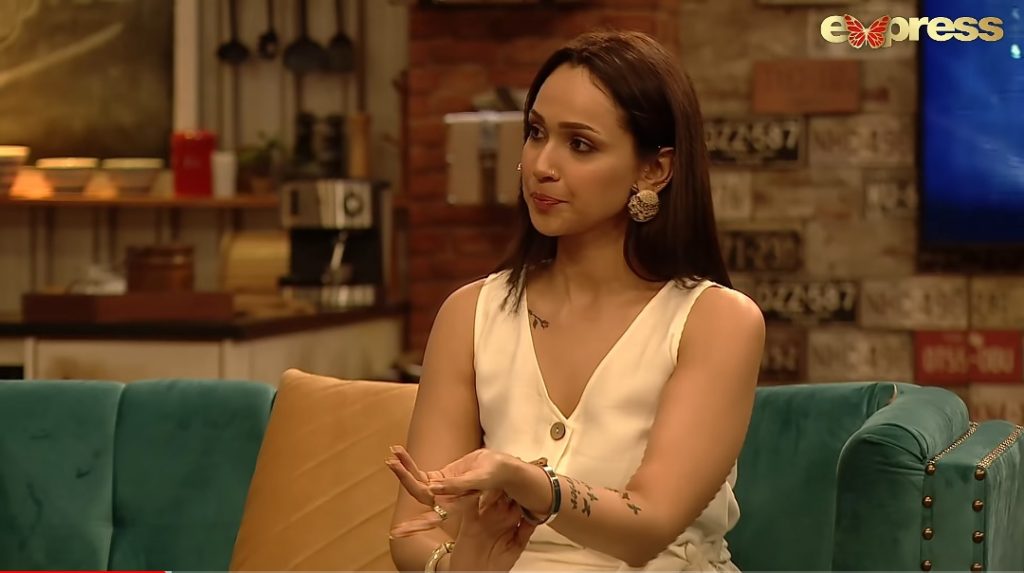 Faryal also stated that she did not have a person's name inlaid on her body in response to Ahmed's inquiry. Ahmed was curious whether Faryal had inlaid anyone's name on her body. Another tattoo she got was around her neck that said "no rain, no flowers." Ahsan Khan and Ahmed Jahanzeb adored the significance of the tattoo.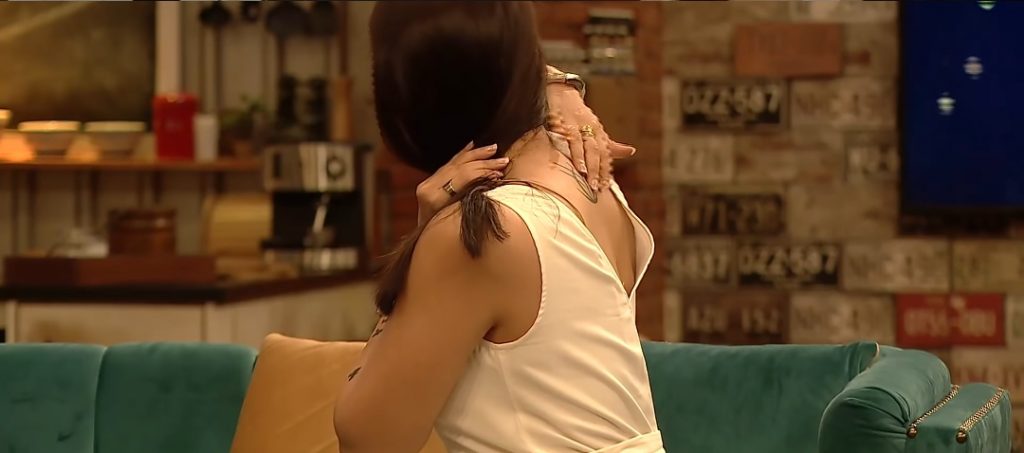 Faryal also displayed a tattoo of a musical sign, which was rather lovely. A warrior tattoo adorned the back of her neck. Faryal displayed a total of four tattoos. After viewing her tattoos, Ahsan Khan dubbed her the "Tattoo Girl" on television.