Eid is all about joy, pleasure, and entertainment, and many telefilms and entertainment programmes are aired during Eid Days. This Eid, there will be a lot of telefilms. Actors have uploaded photos from the sets of upcoming television shows. Agha Ali and Hareem Farooq's most recent photos piqued fans' interest in their next collaboration. They were overjoyed to see a new couple.
Both Agha Ali and Hareem Farooq have shared photos from their Eid television shoot. Hareem left a comment on his photo. Agha Ali has also shared images and a boomerang with Hareem.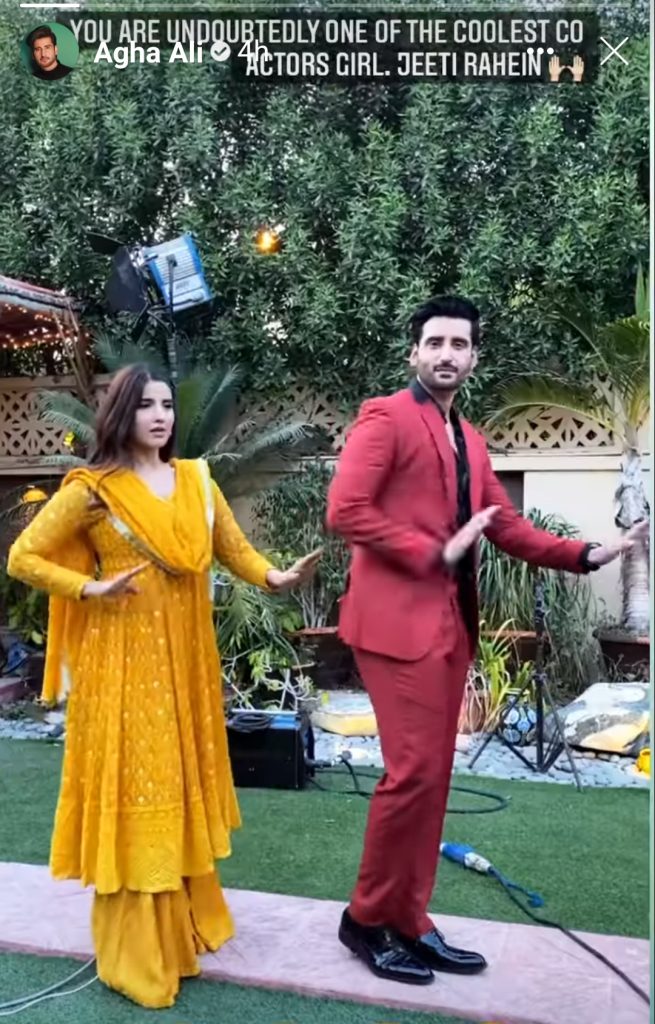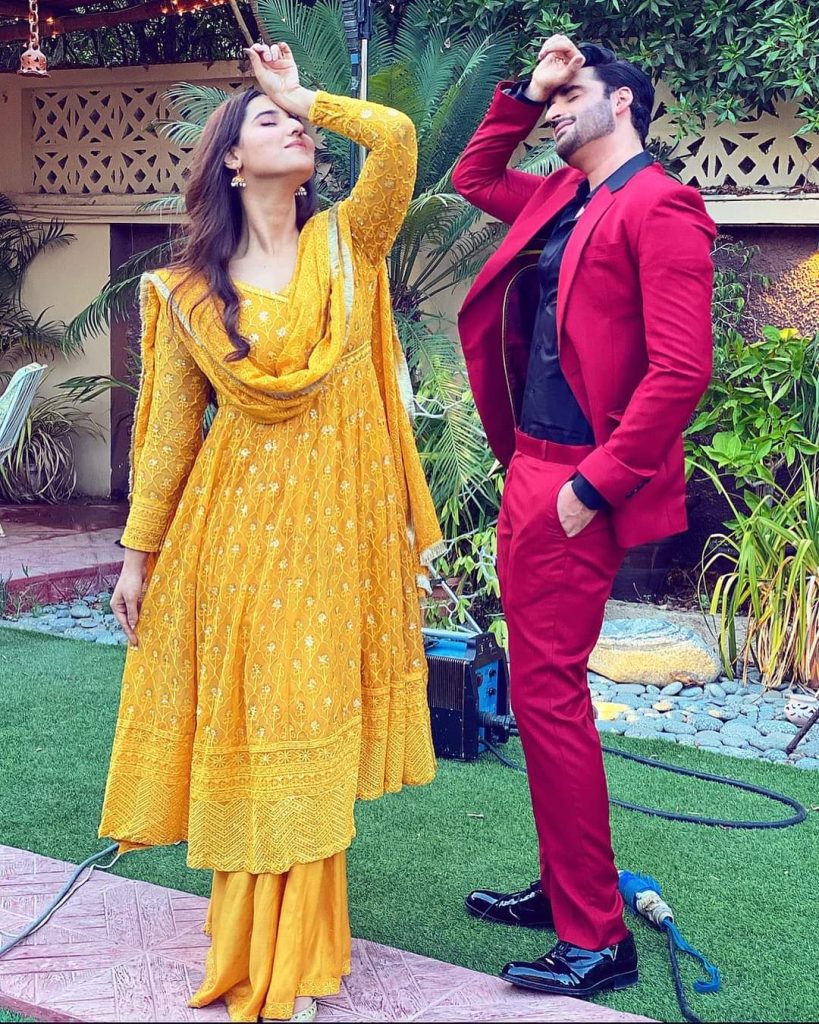 Hareem Farooq, according to Agha, is the coolest female co-star he's ever worked with. The tale was also shared by Hareem. The new couple seemed to have fantastic chemistry. Kashif Saleem will direct the film. It will be broadcast on Ary Digital, and it features a stellar cast that includes Agha Ali, Hareem Farooq, and others. Below are screen shots of BTS photos supplied by the director and team.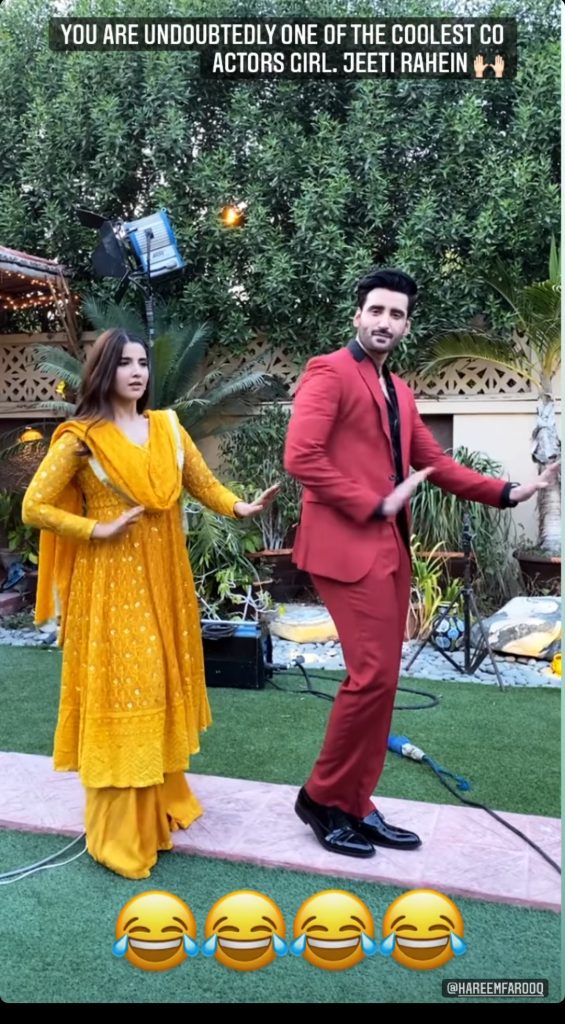 Agha Ali and Hina Altaf are well-known and well-liked celebrity couples in the entertainment world. When Corona Lockdown was at its peak in 2020, the pair married in a modest ceremony. Agha Ali astonished his admirers when he unexpectedly announced his marriage to Hina Altaf and published wedding photos. Agha and Hina have been adored by their followers since they married.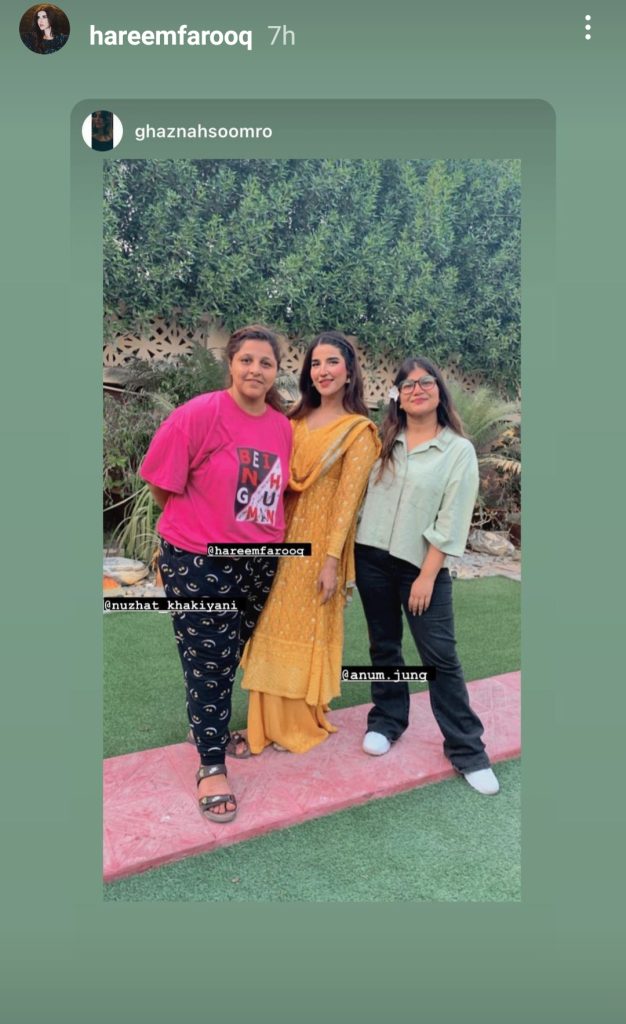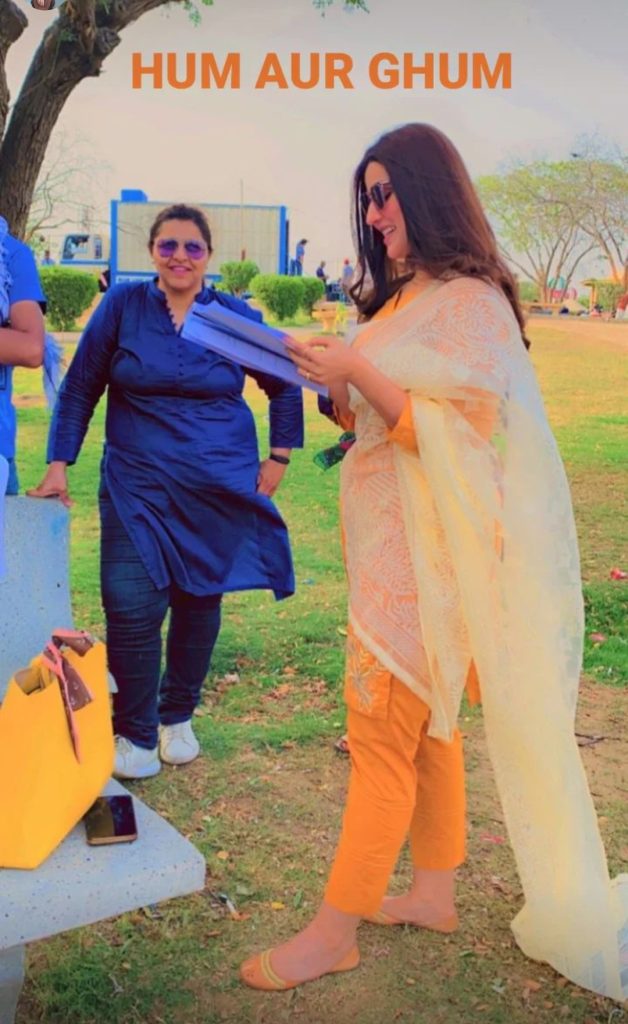 Hareem Farooq is a producer and actress. She has appeared in films such as Parchi, Siyah, and Heer Maan Ja. She also produced Janaan and is currently working on an anthology series with several well-known actors. Hareem Farooq was last seen on television in Main Khayal Hoon Kisi Aur Ka. Hareem's traditional and regal looks are nothing short of beautiful these days, and she's delivering major styling inspiration.