Kubra Khan recently shot a bridal cosmetic campaign for Kanzah Beauty's Adab-e-Nikah line. Her photoshoot photographs have gone viral on social media, and people are awestruck to see her as a stunning bride. Kubra Khan looks stunning as a Nikkah bride, with her dress, makeup, haircut, and jewelry.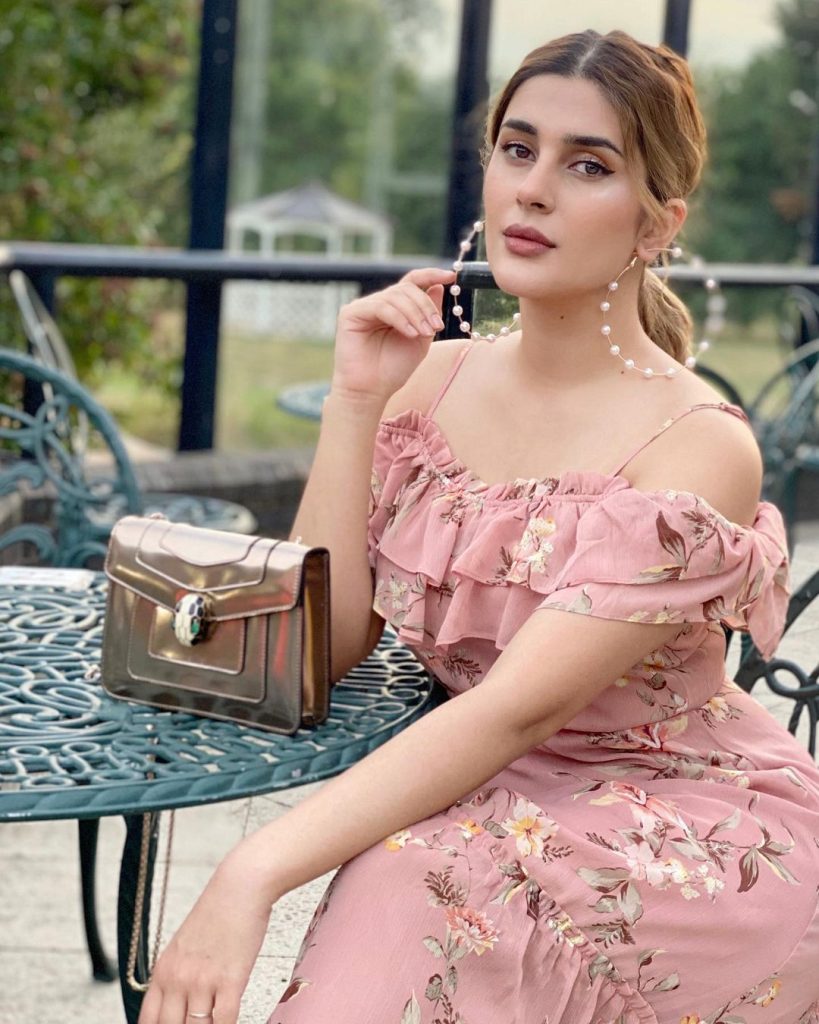 The lockdown has ended, and things are returning to normal. Weddings are being held in halls with large gatherings of friends and family. For this reason, fashion designers and salons are launching their collections for new brides-to-be. Because many couples have a beautiful Nikkah ceremony and a large celebration, Adaab-e-Nikkah is designed specifically for the Nikkah.
Scroll down to see the incredibly exquisite Kubra Khan's most recent bridal makeup shots for Kanzah Beauty.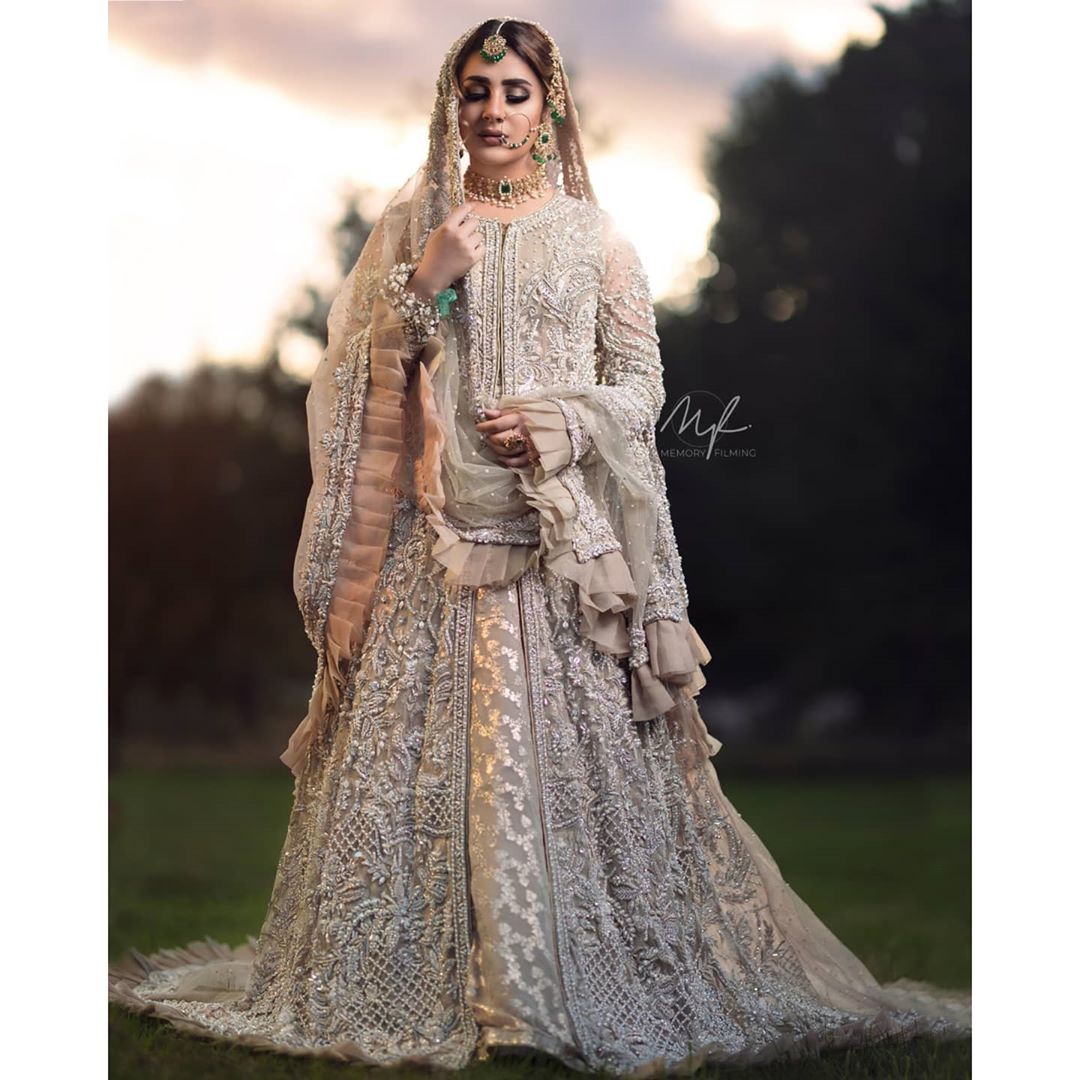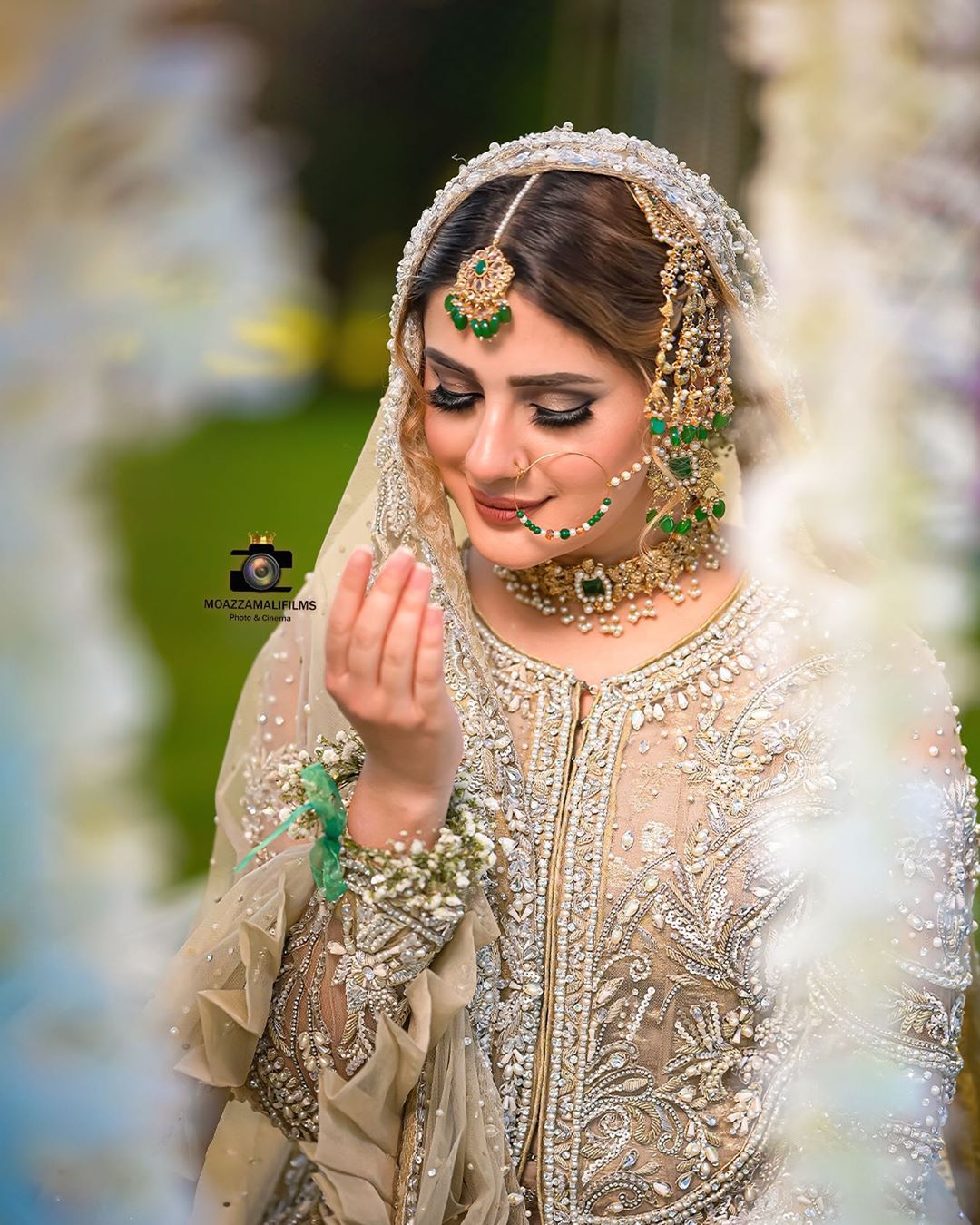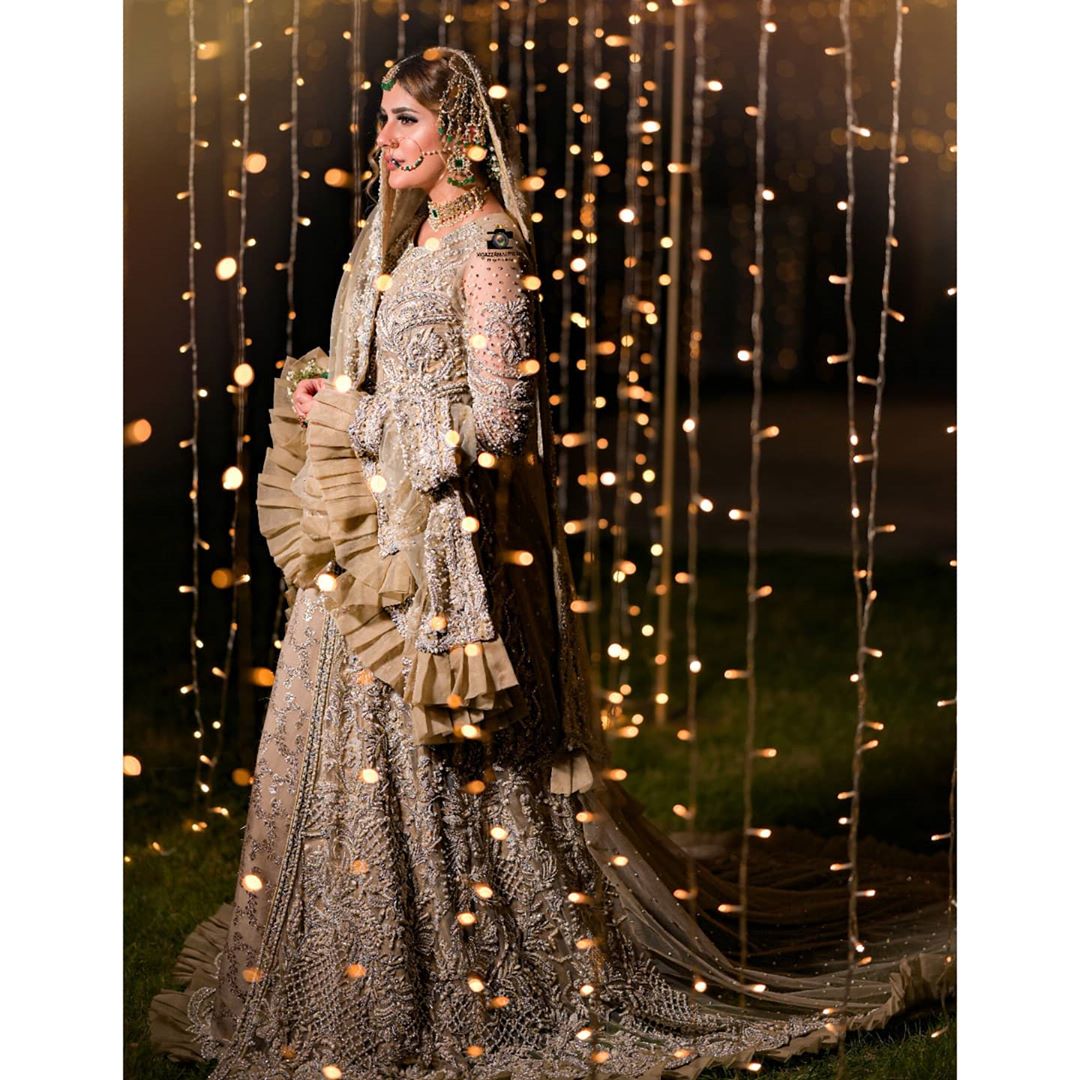 Kubra Khan is a delightful human being who consistently responds to her admirers with a grin. She is not only a beautiful face and a good actress. Kubra is now commanding the box office with films such as Hum Kahan Ke Sachay Thay, Sinf e Aahan, and Sang e Mah. Kubra will also appear in Abhee and London Nahin Jaunga, two future flicks.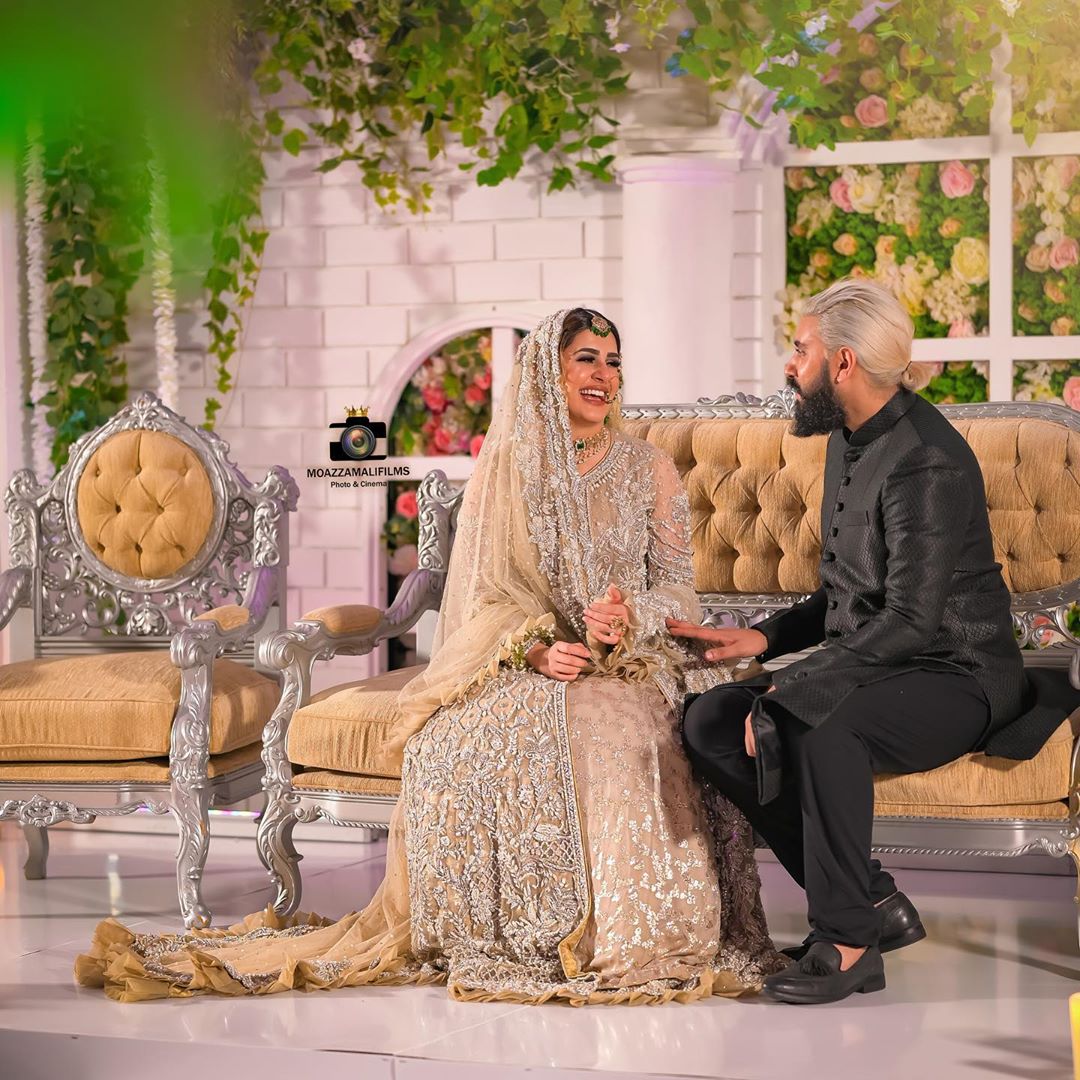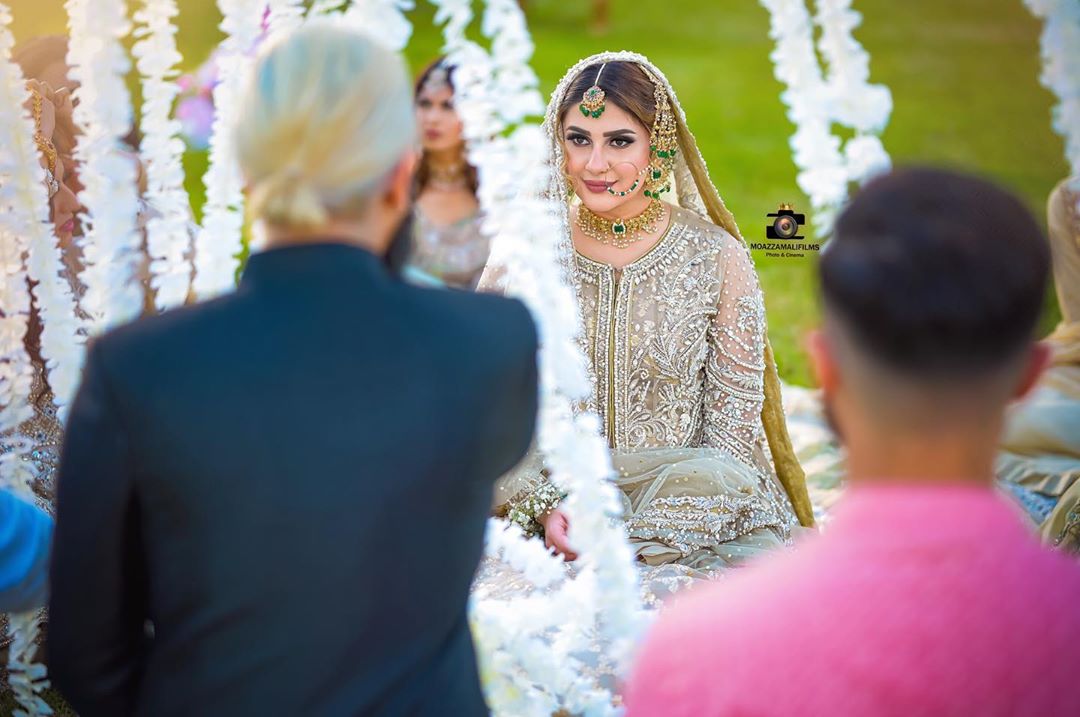 Kubra made an appearance in Mashion and answered some interesting questions. She responded to a fan who inquired if she gets cold when she wears sleeveless dresses in the winter. She said that she was cold, but that as soon as the camera is turned on, everything else fades.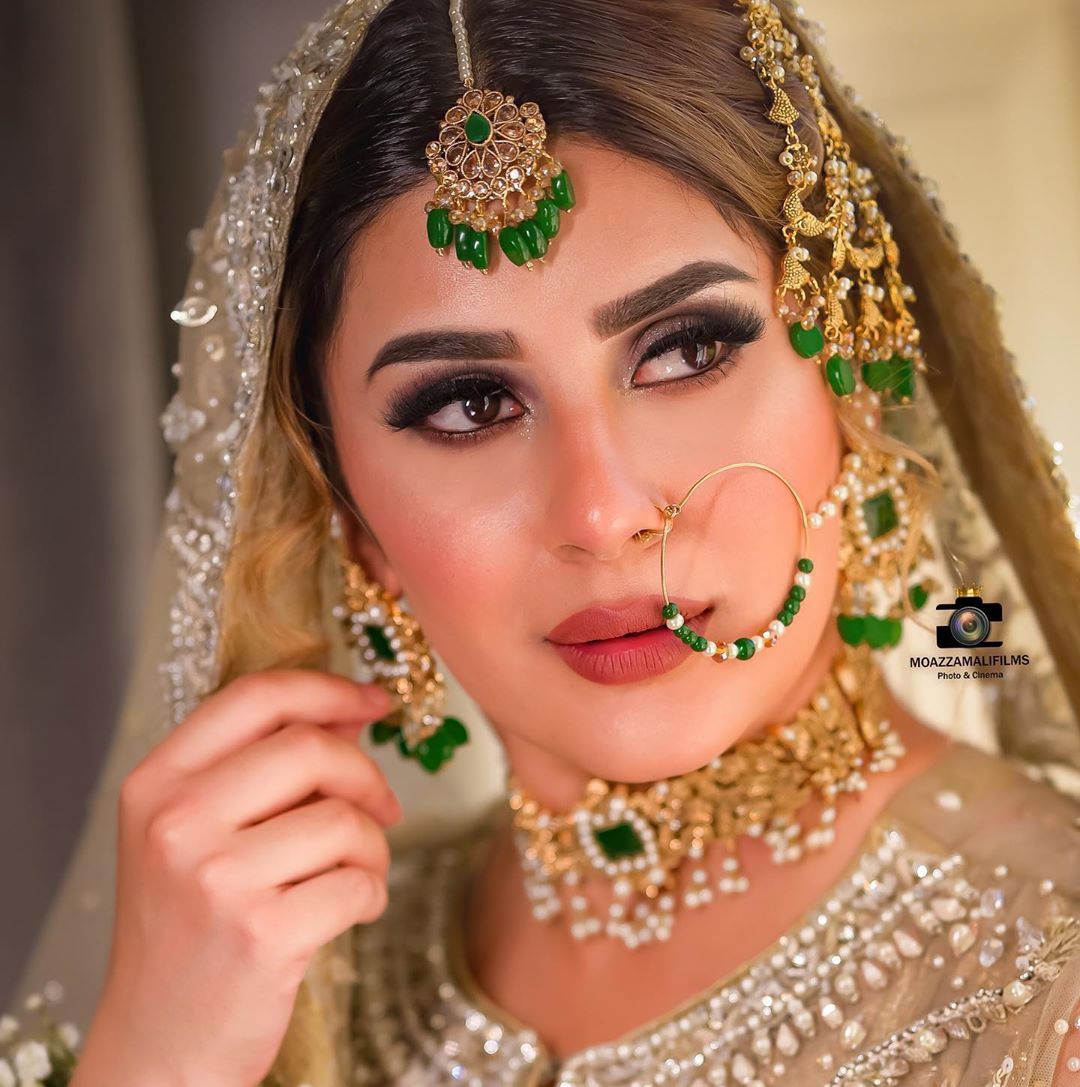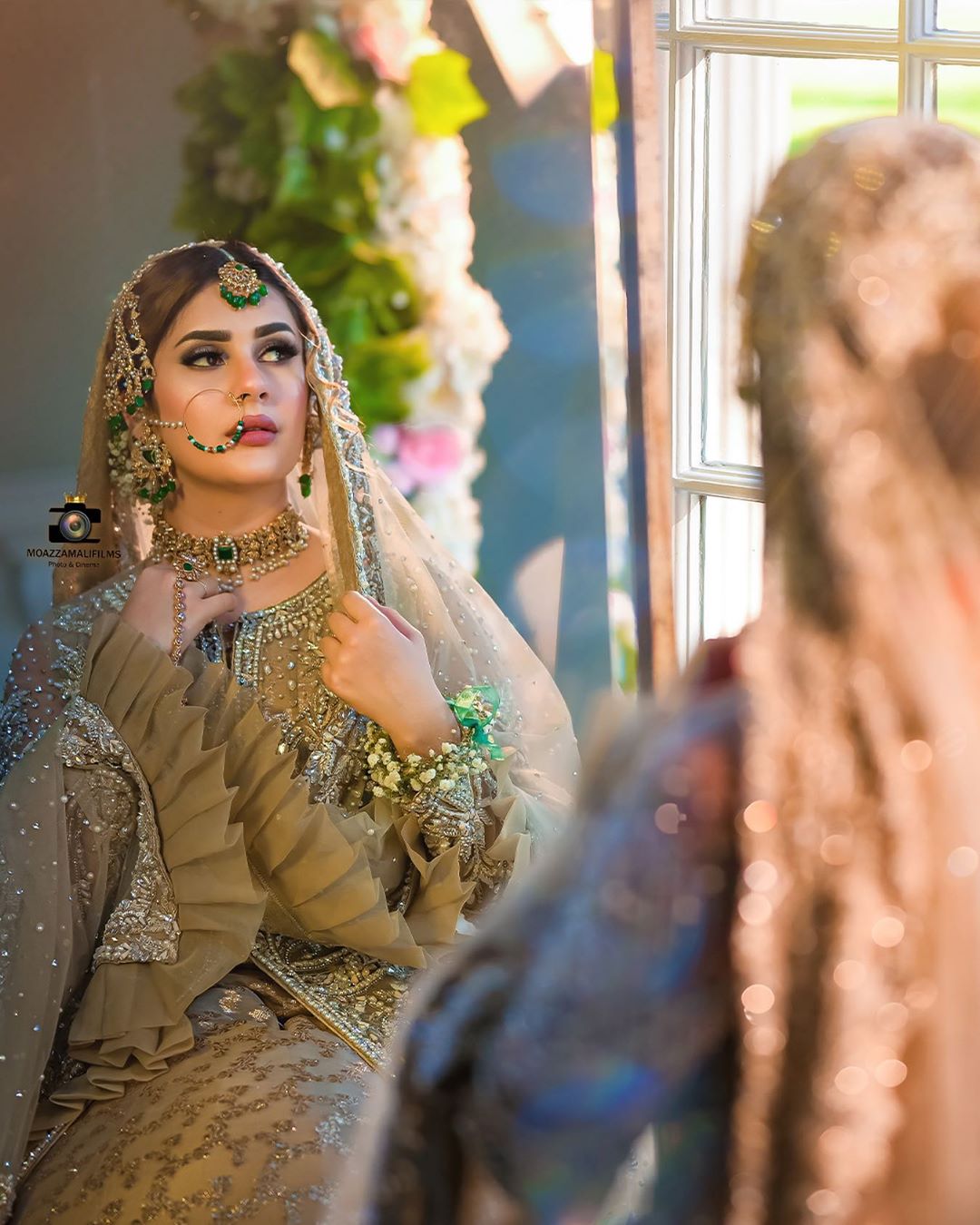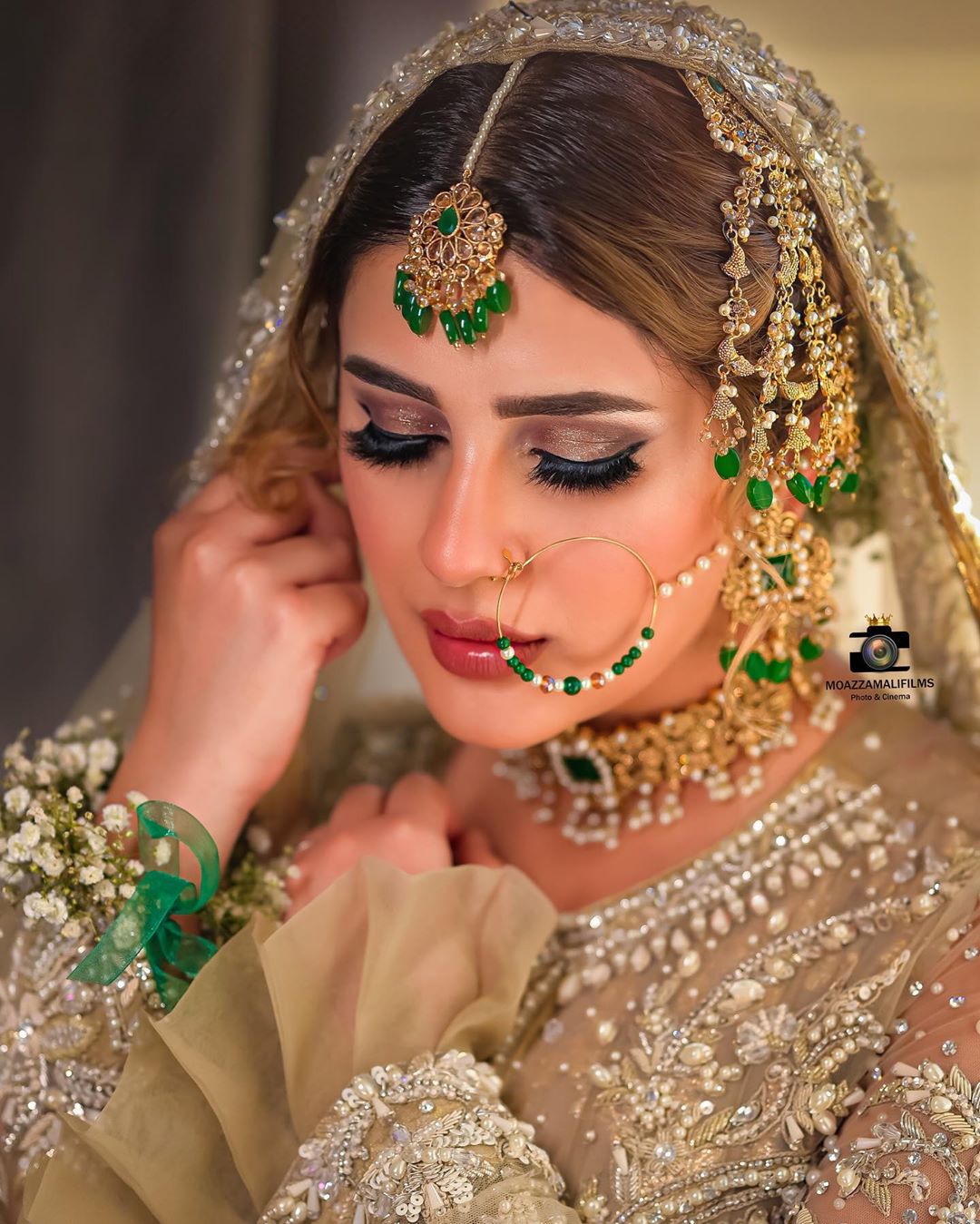 She also responded to a fan, revealing that the reason actresses have so many dresses is that designers usually gift them with these items, which they then return after the session is through. Kubra also addressed rumors and speculations about Gohar Rasheed's marriage, saying that Gohar is her best friend and that's all there is to it. They are not romantically connected or planning to marry.