For years, Pakistani bridal fashion and splendor have remained consistent. When it comes to a bride's wedding day, it's all about the heavy bridal gown, intricate hairstyle, statement of heavy jewelry, mehndi-clad hands, and, most significantly, a loud glamorous makeup that enhances the already stunning bride. Because of globalization and the blending of standards and trends, Pakistani bridal attire and makeup have transformed over the years. In recent years, more brides have opted for simpler looks: if they choose a heavy bridal gown, they keep their makeup simple; if their gown is simple, they compensate by wearing heavy and glamorous makeup.
Fashion and beauty trends fluctuate over time, so it is entirely up to the bride to decide what she wants on her big day.
Celebrity brides from Pakistan have always been the center of attention. It's because their admirers and supporters pay close attention to what their favorite celebrities wear at their weddings, and celebrities are known for setting trends. Celebrities frequently inspire their fans, which is why brides who are not from the entertainment sector bring photos of their favorite celebrity brides to their makeup artists for inspiration. A lot of celebrity brides have gone for gentler makeup looks on their wedding day in recent years, but there have also been several celebs who went the traditional route by donning heavy bridal gowns and wearing totally beautiful makeup looks.
Take a look at some of the Pakistani celebrity brides who used a lot of makeups for their wedding:
Saniya Shamshad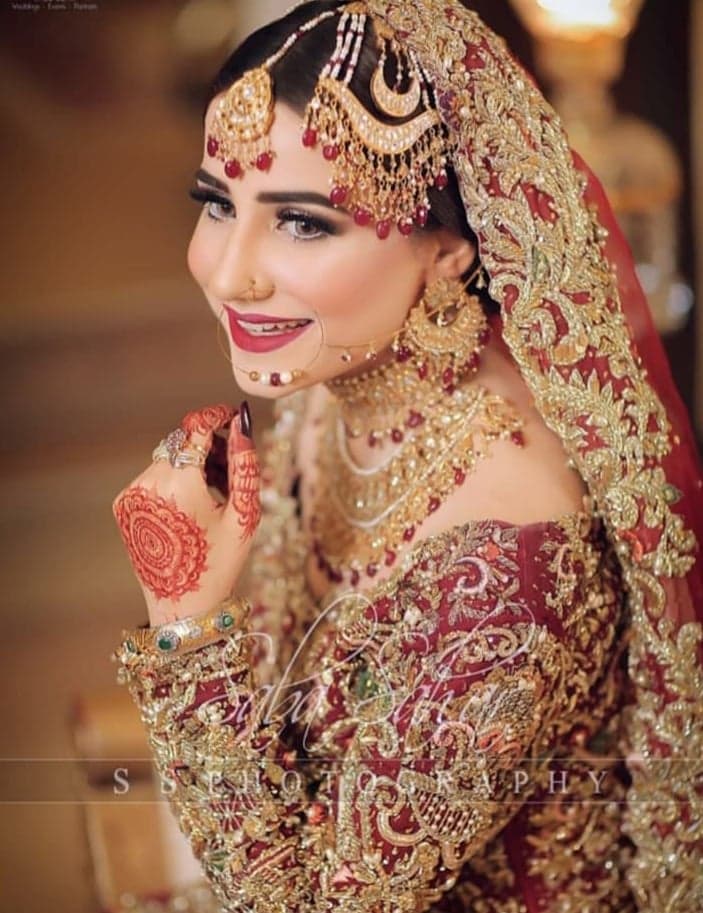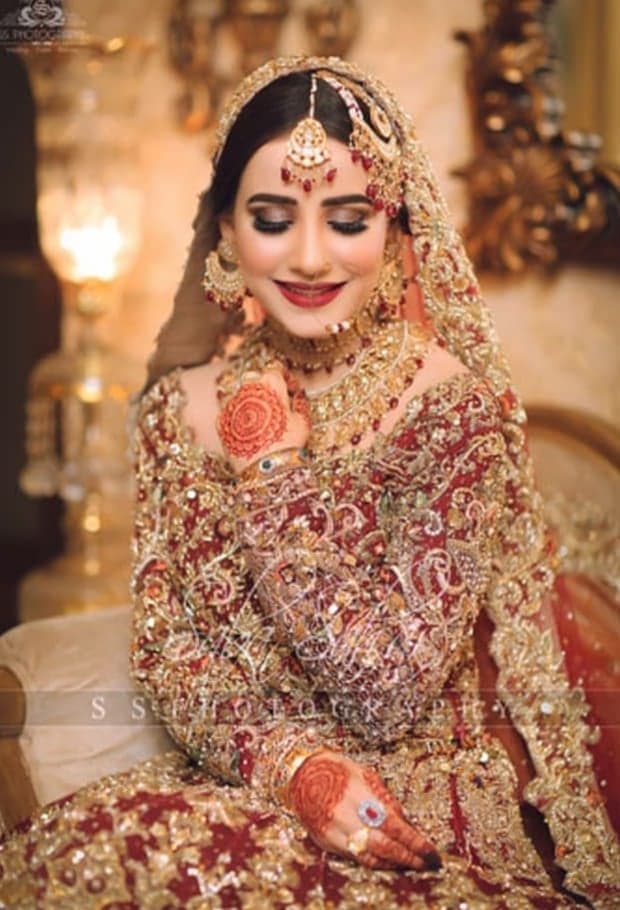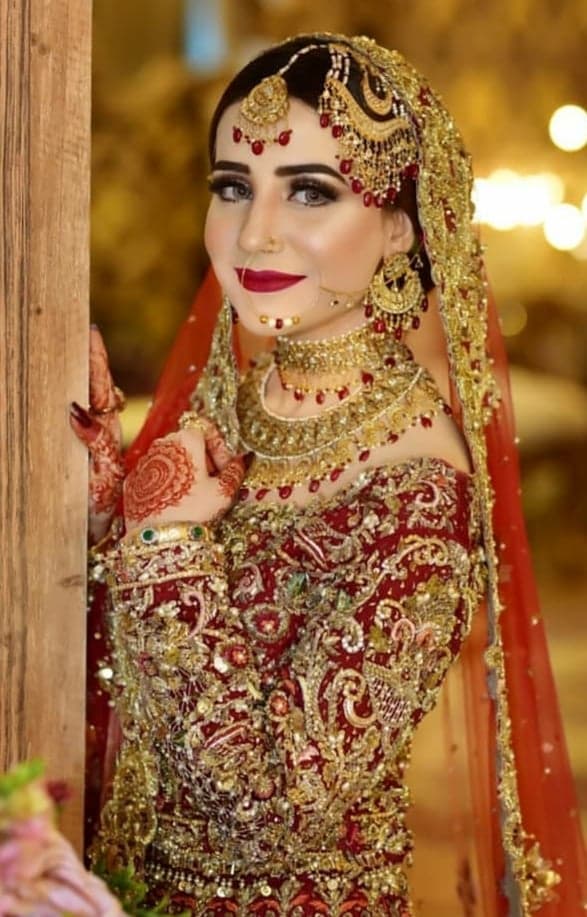 Zara Noor Abbas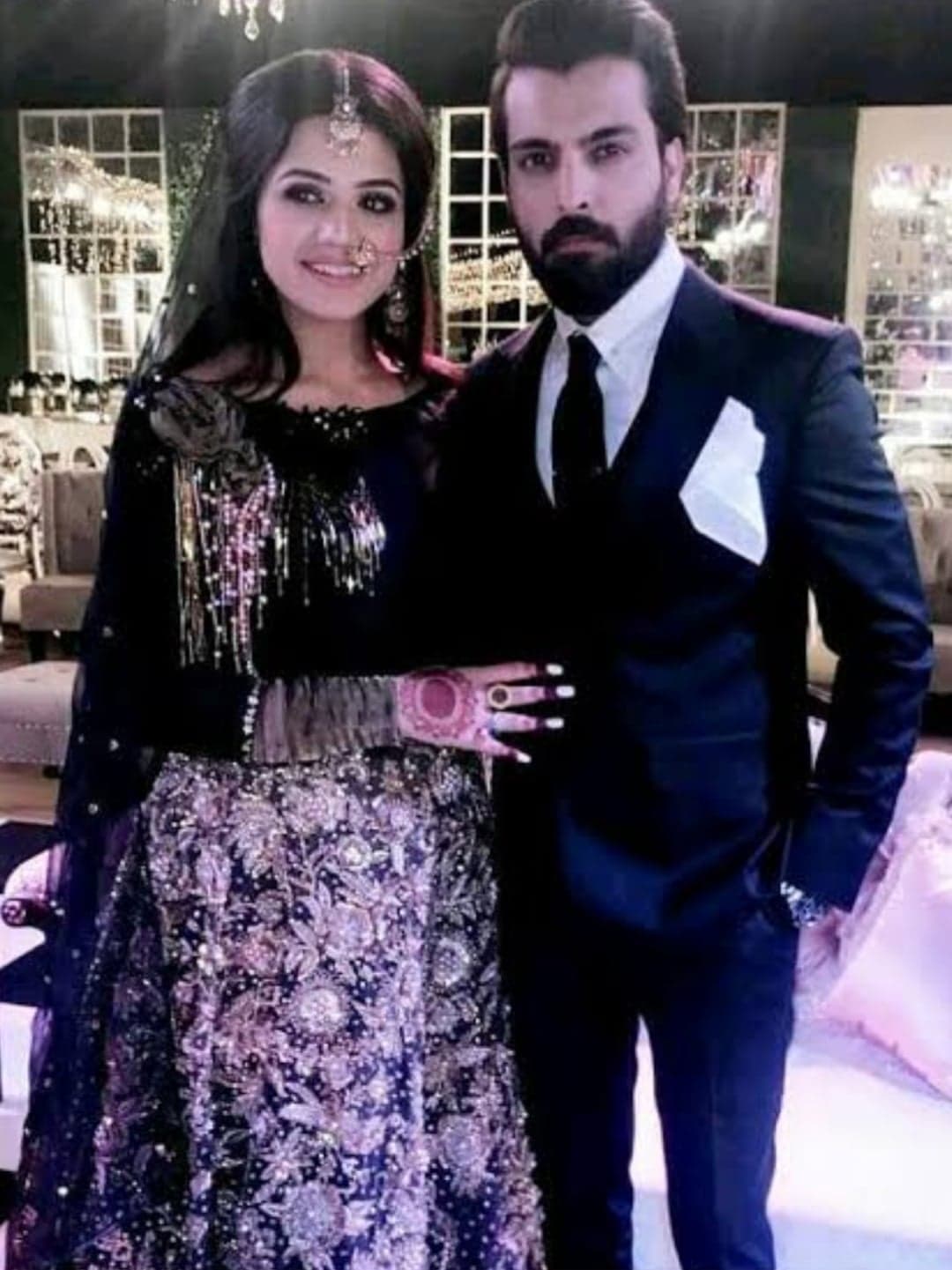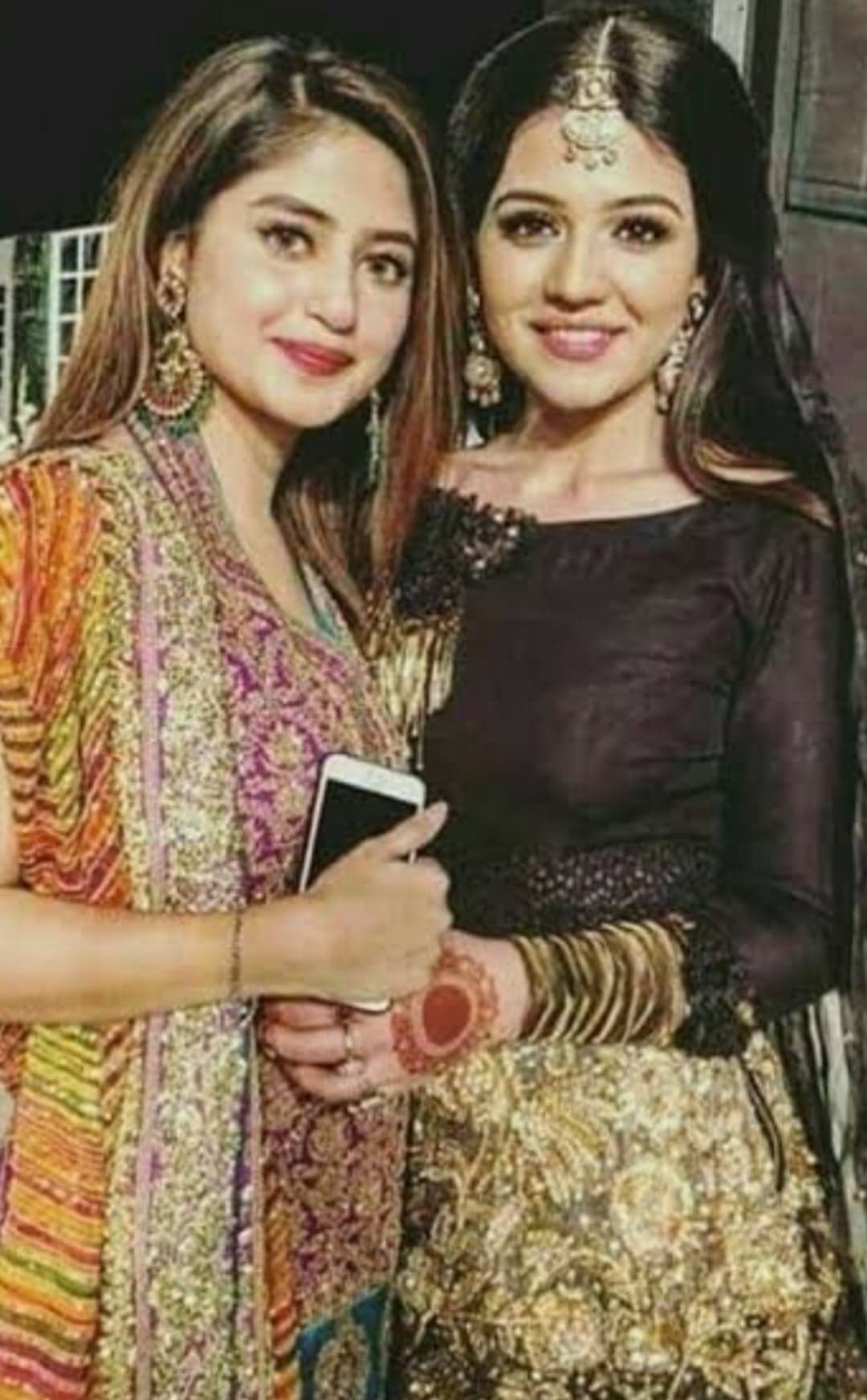 Iman Aly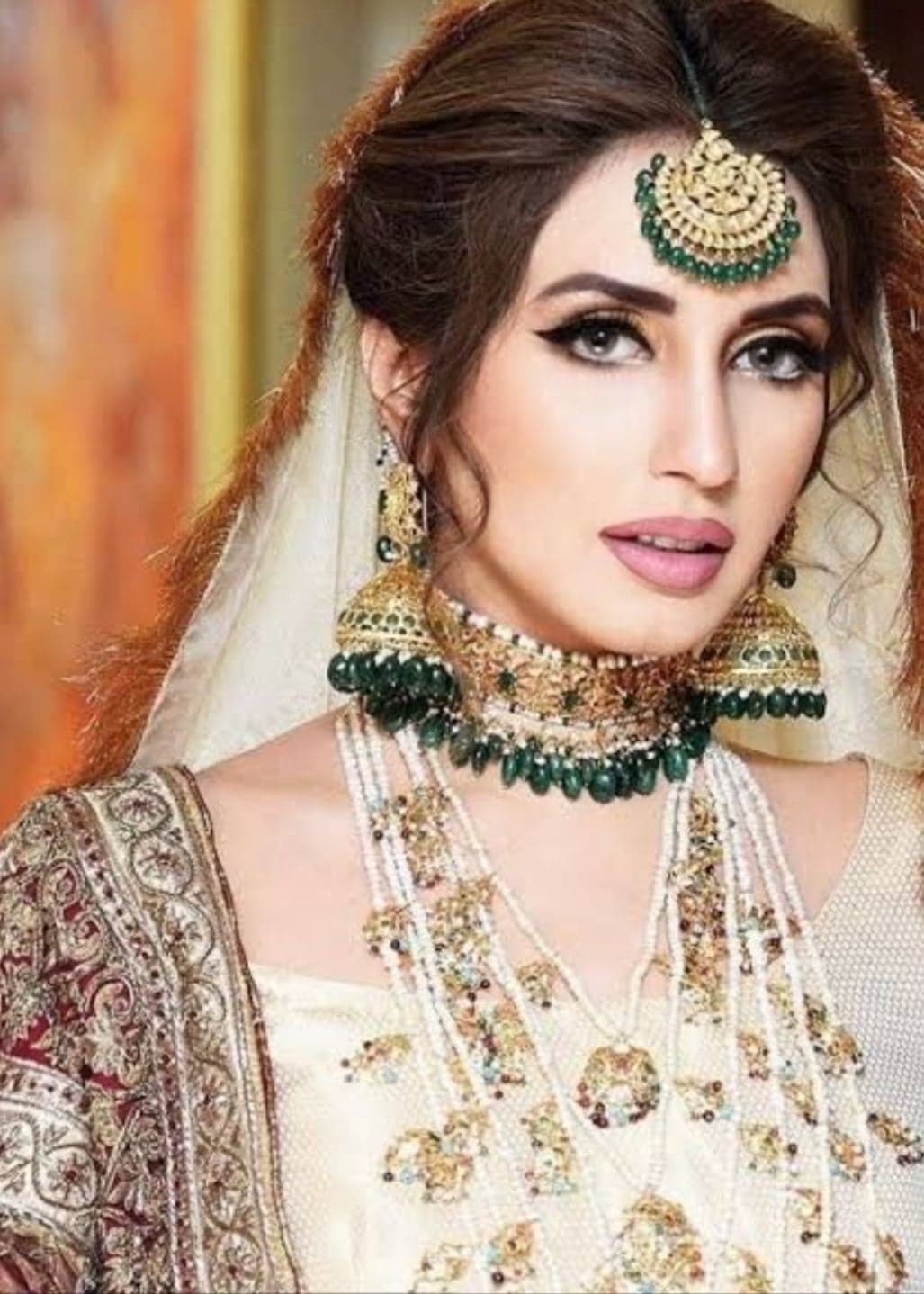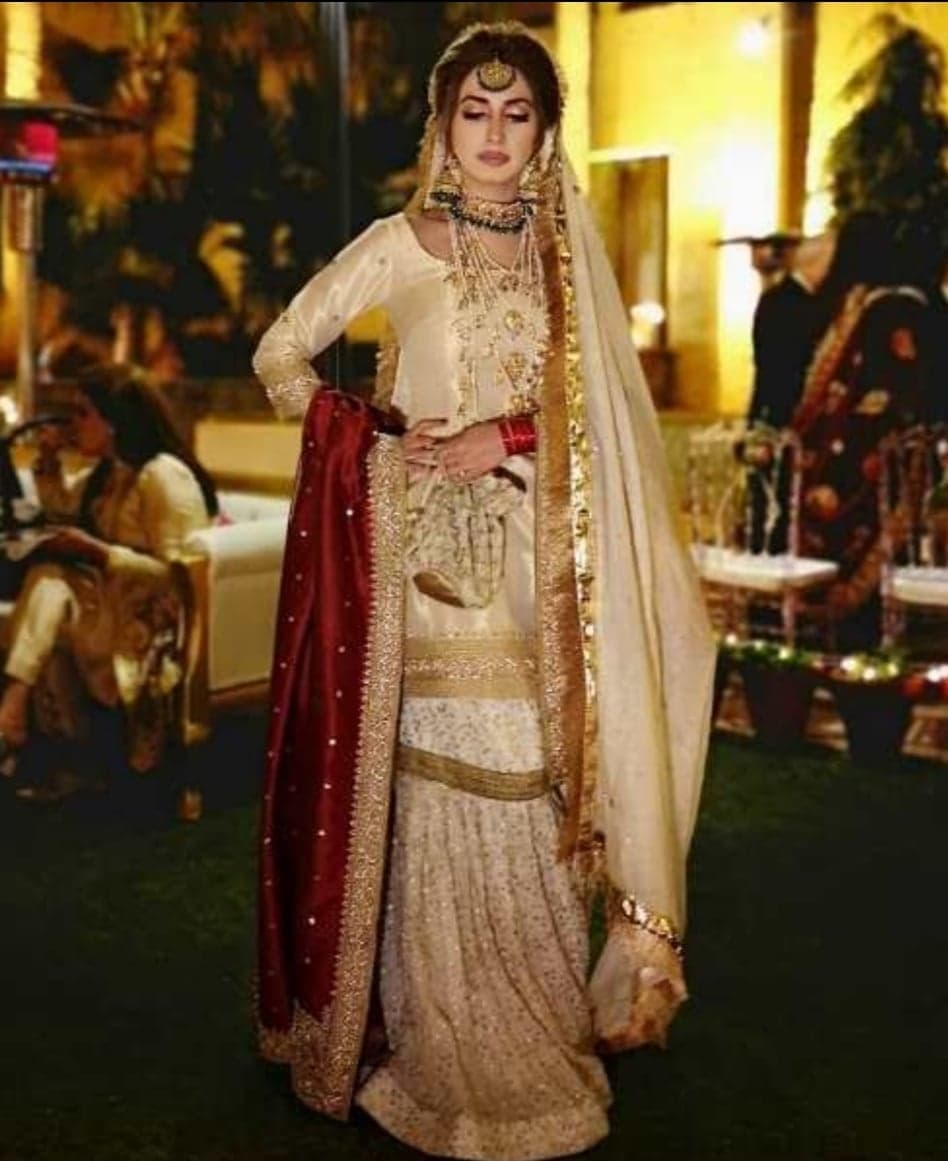 Aiman Khan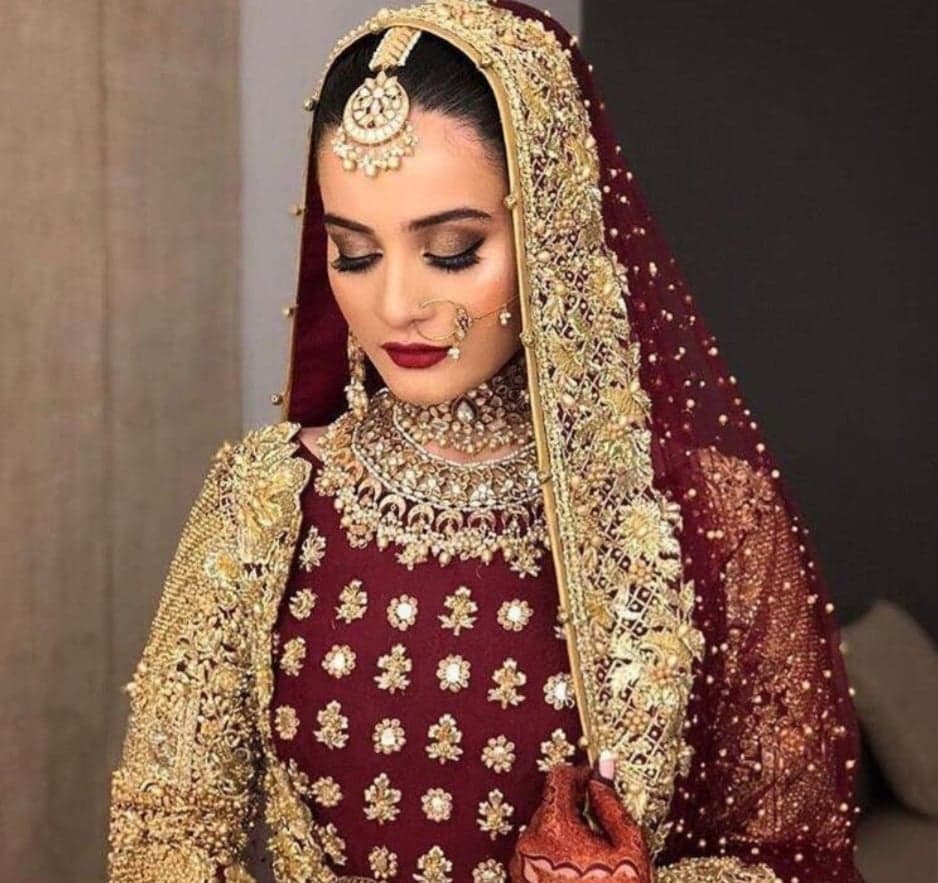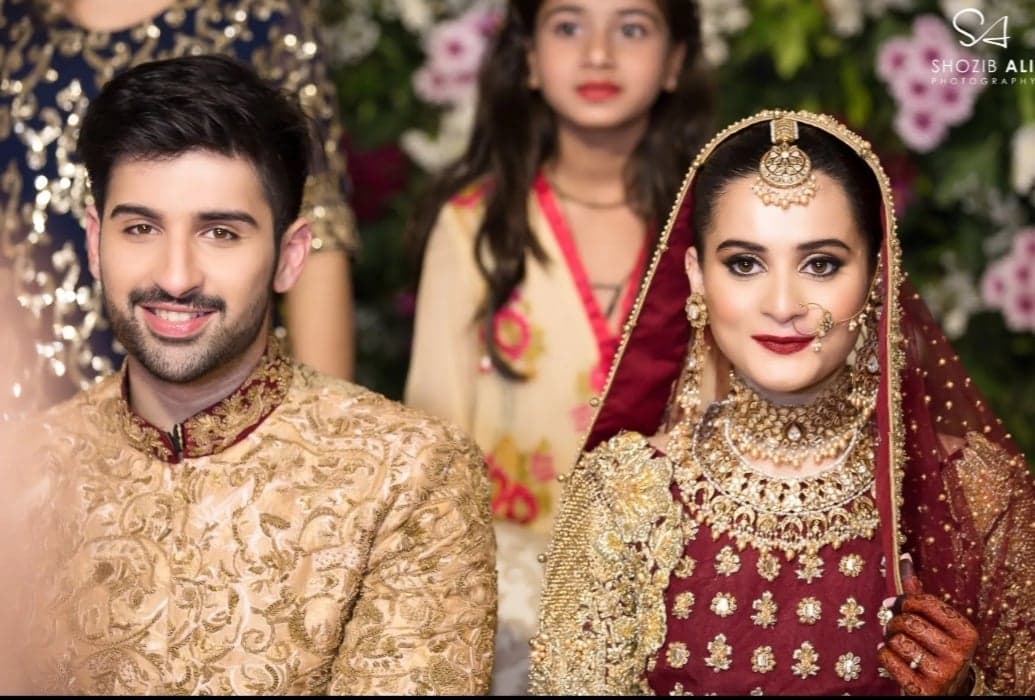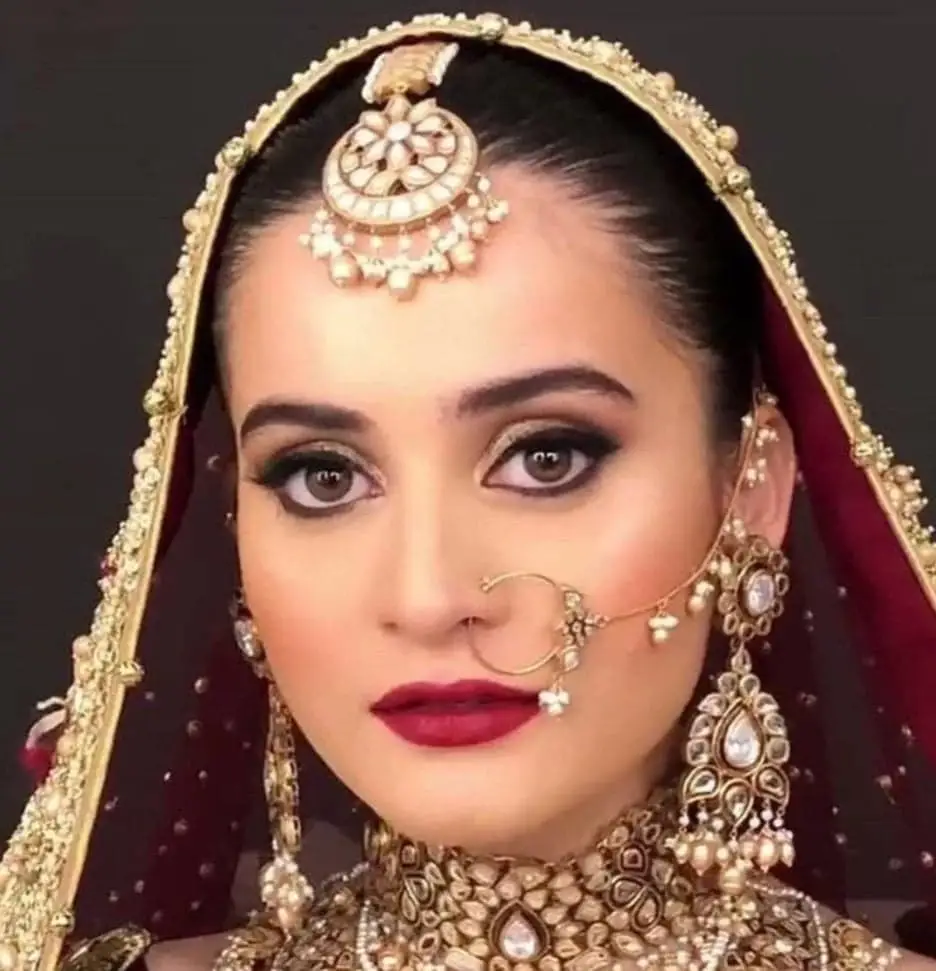 Uroosa Siddiqui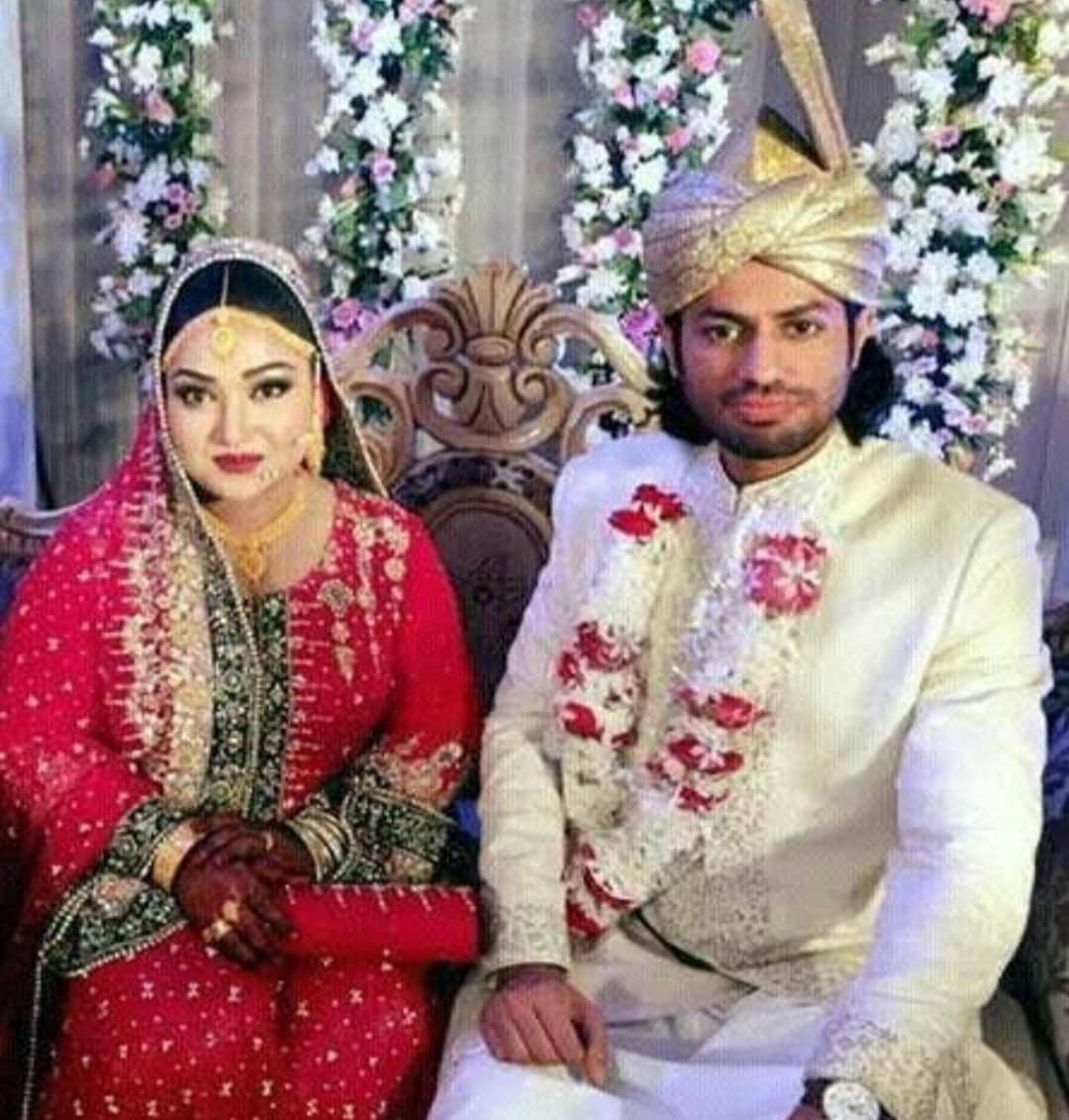 Ayeza Khan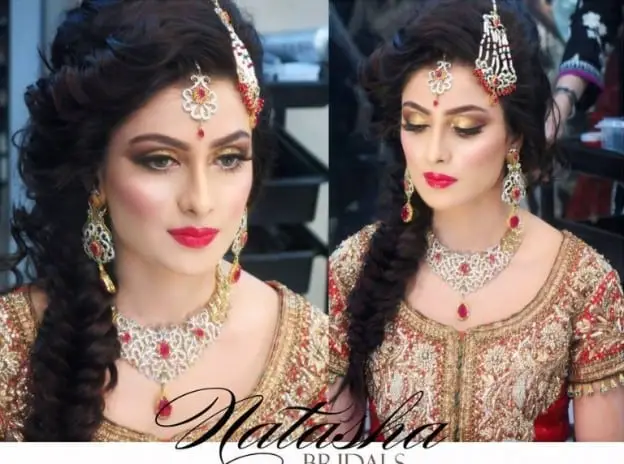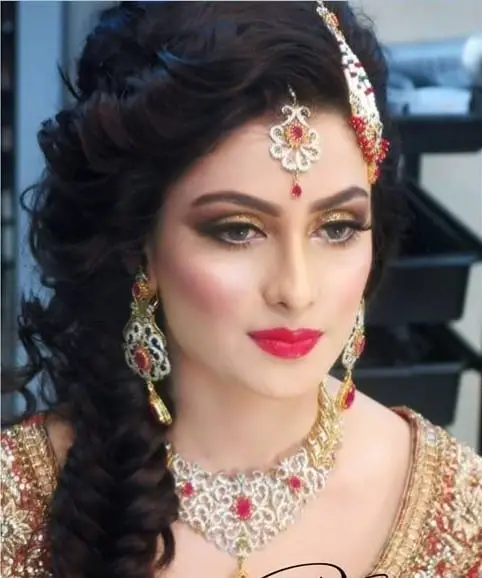 Sara Razi Khan