Minal Khan is a well-known actress in the Pakistani drama industry who rose to prominence in a short amount of time. Minal Khan and Ahsan Mohsin Ikram married last year, and their fans think they make a lovely couple. The two were recently photographed at an old age home, where they shared iftar with the inhabitants and even distributed gifts.
They paid a visit to Gill's shelter with friends, and the couple attempted to bring happiness into their lives via their smallest acts of kindness. The residents were overjoyed to see the wonderful couple. Here are some images.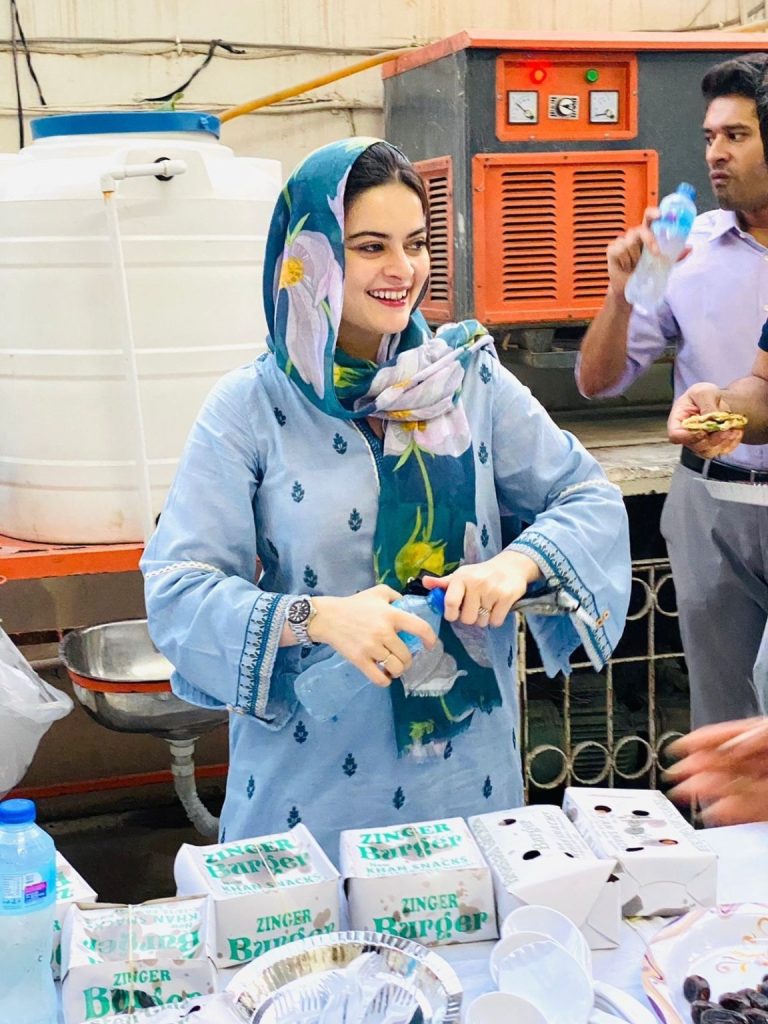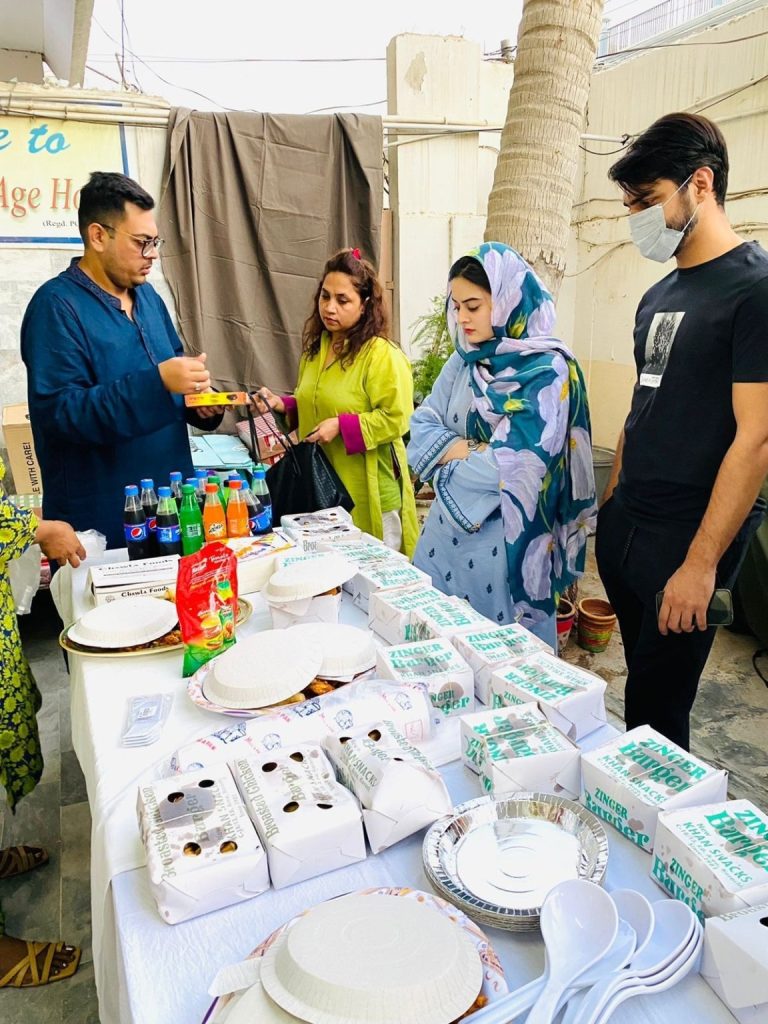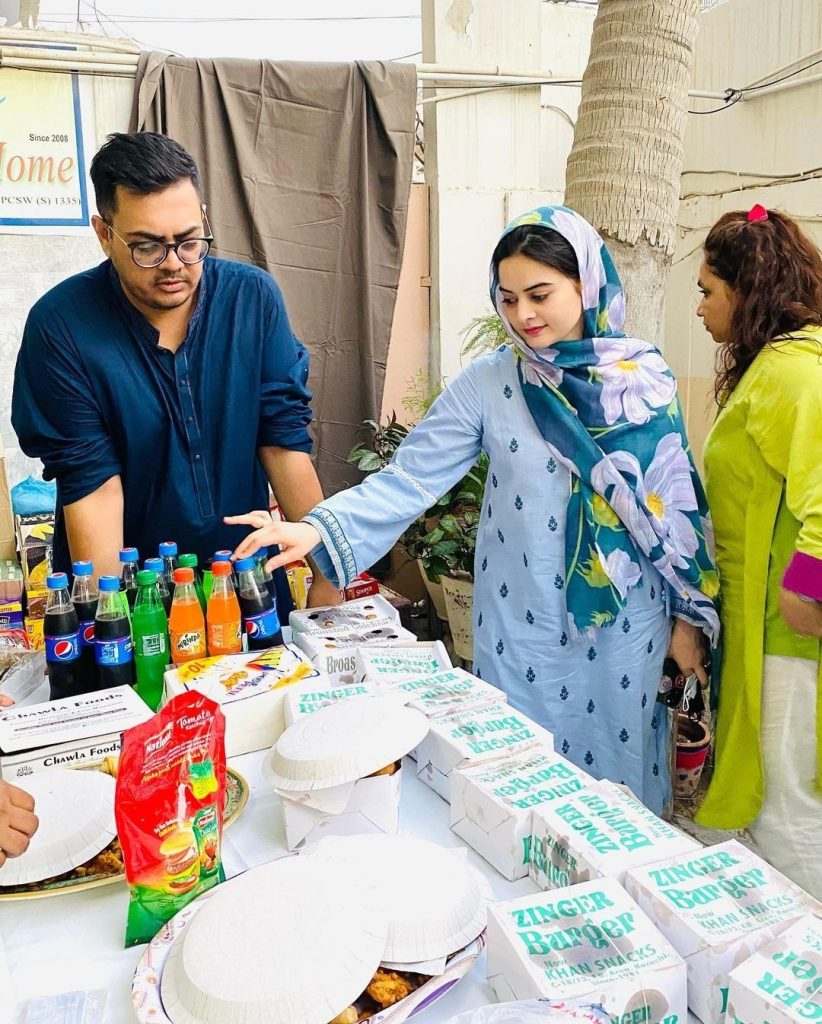 Minal Khan and Ahsan Mohsin Ikram are a cute celebrity couple who are well-liked by their fans and friends. Their fans are ecstatic to see and hear about them. The lovely couple recently appeared on Wajahat Rauf's famous show. They disclosed amusing details about their lives on The Voice Over Man's show.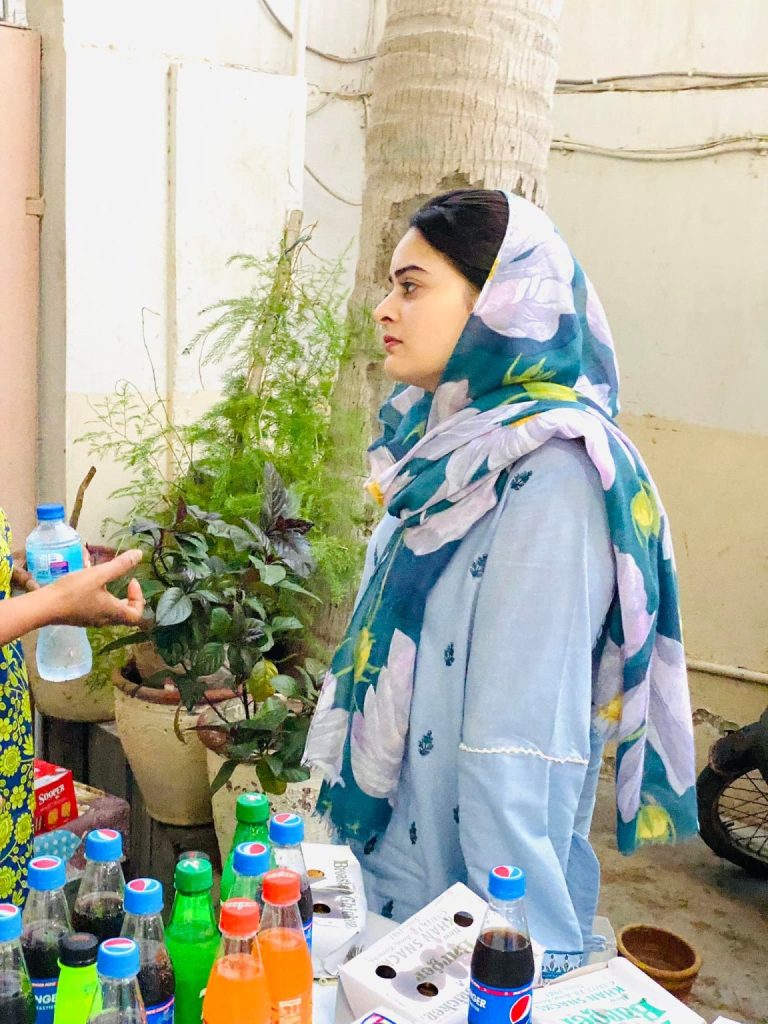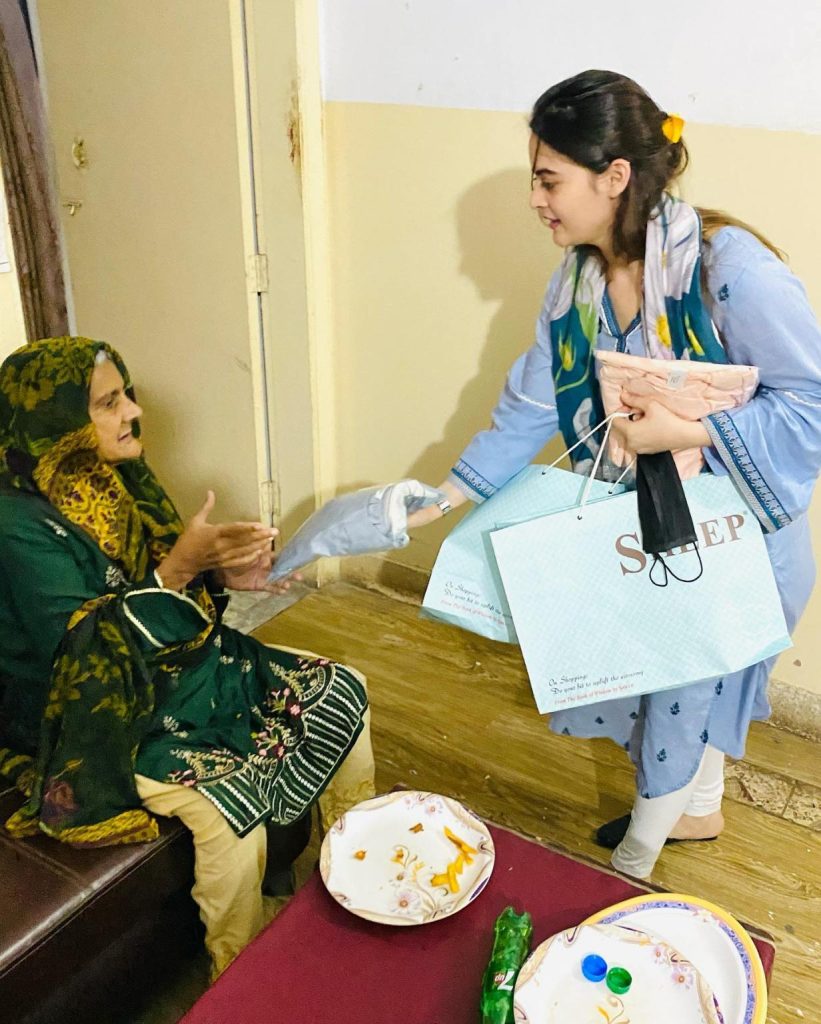 "I got married to Ahsan because of his high status," Minal Khan said of his marriage to Ahsan Mohsin Ikram. "As you mentioned, I married him because he's rich and steady," Minal Khan said of his marriage to Ahsan Mohsin Ikram. "Girls like such boys, according to Ahsan, who is both wealthy and decent."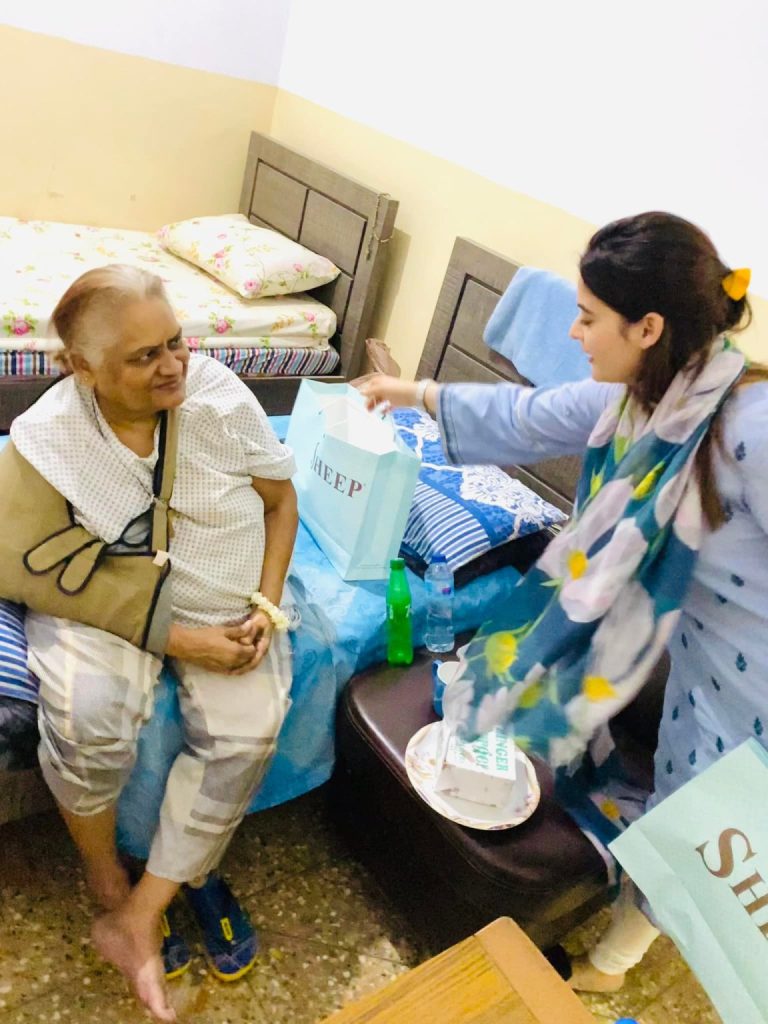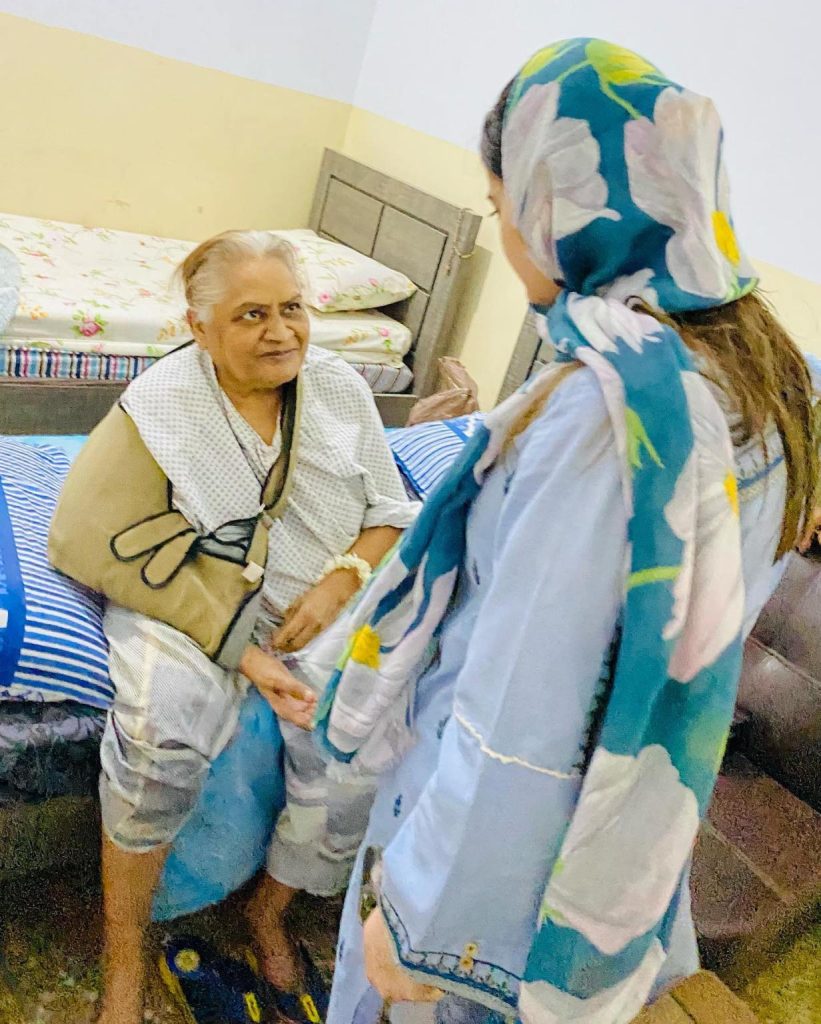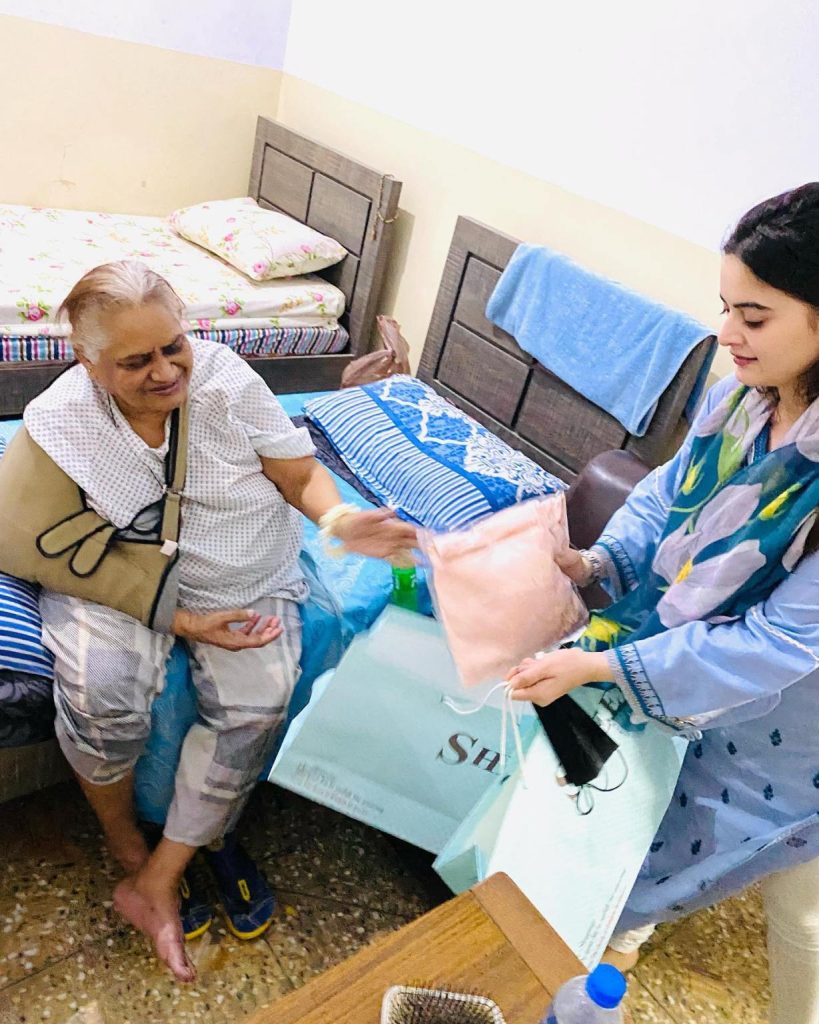 When Minal was asked about it again, she denied her amusing statement, claiming that she married Ahsan because she was single and Ahsan approached her.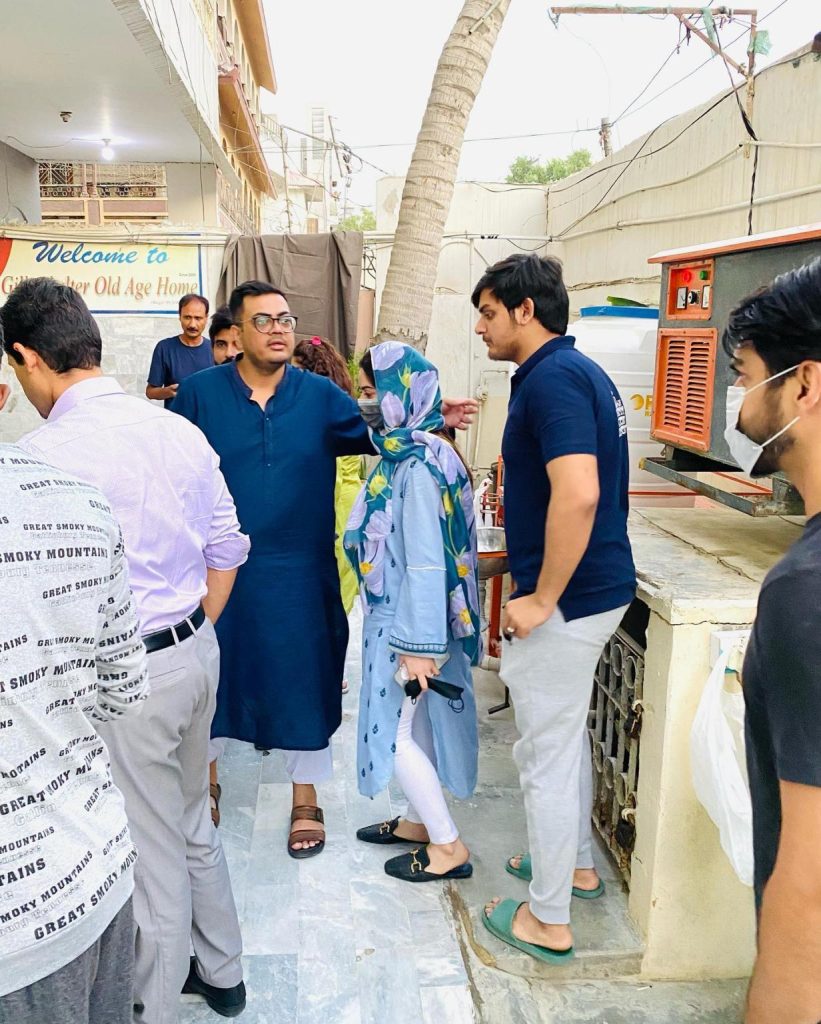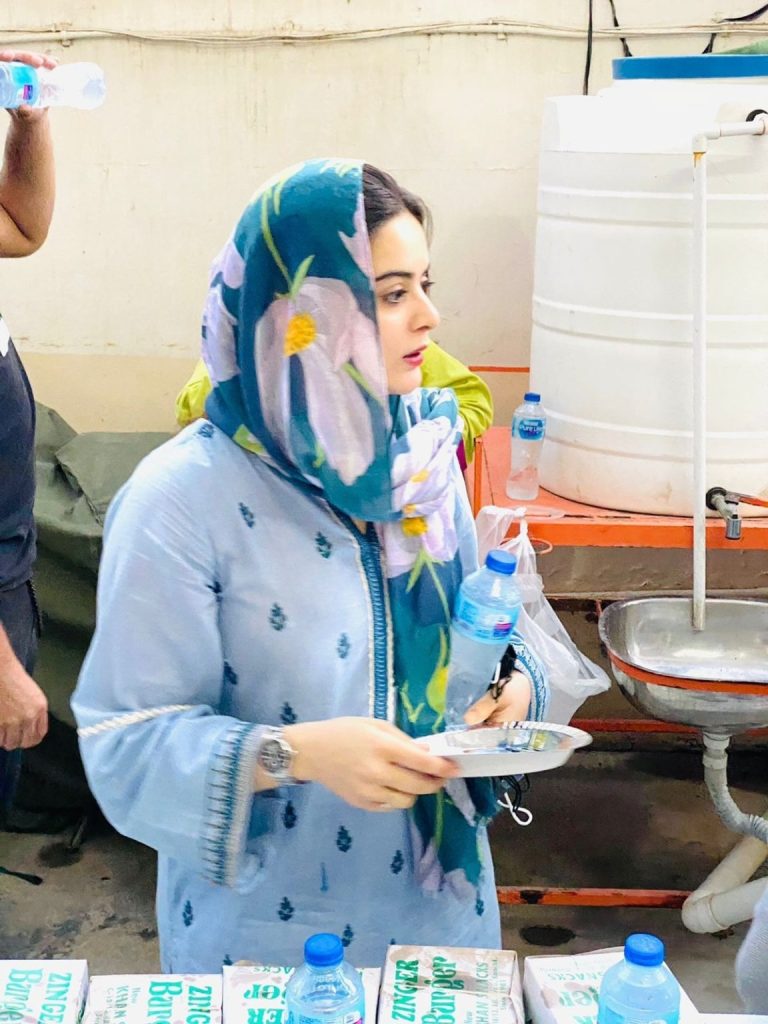 Ahsan Mohsin Ikram and Minal Khan make a great couple. Last year, the young actors were married in an intimate ceremony, and since then, they've shared numerous memories from their lives with their fans. Following their marriage, Minal Khan and her spouse Ahsan have inked their first project together.