Komal Aziz Khan is a brave, intelligent, and brilliant Pakistani actress and model who sprang out of nowhere and won the hearts of millions. Komal debuted on television in 2015 with the daily soap "Ishq-e-benaam." With her debut, she showed her exceptional acting abilities and became a popular choice for many filmmakers. Komal's reputation grew when she appeared in several popular drama series.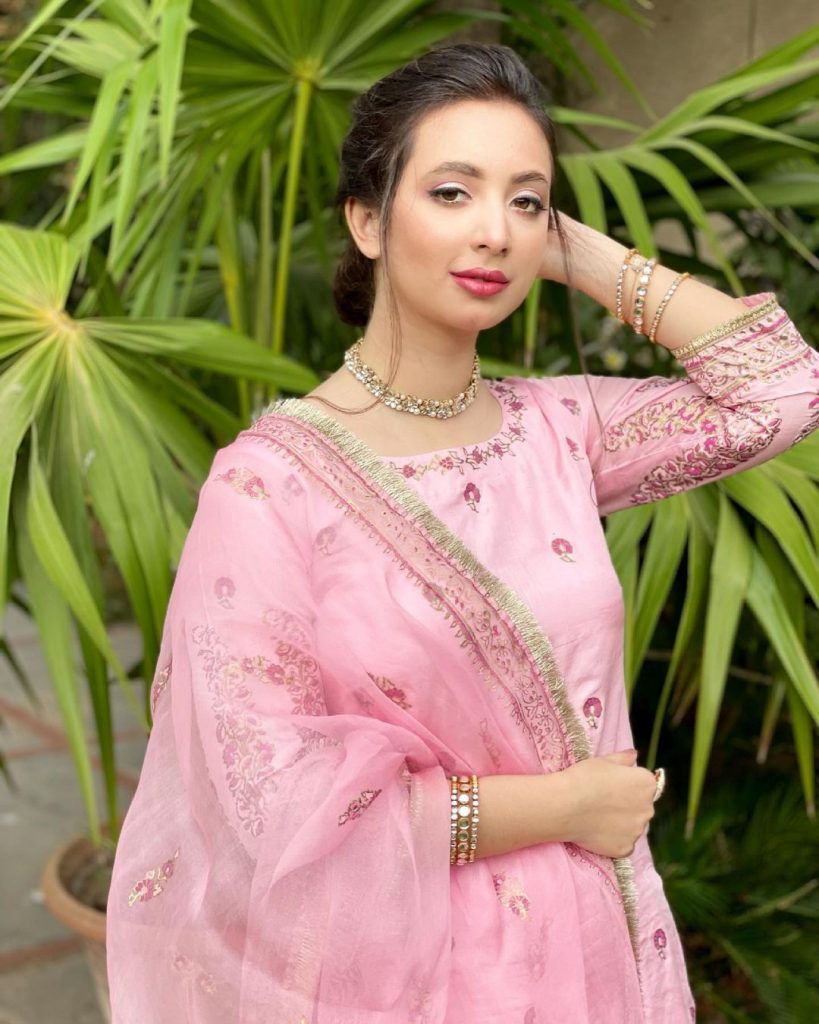 Komal Aziz, who is always stunning, was just featured in a new bridal shoot for Faiza's Salon. Komal Aziz looks stunning in her mehndi outfit, which is brightly coloured and elaborately decorated. Komal is the epitome of elegance, and she is a stunning mehndi bride. "Maha Wajahat Khan " took the incredible photographs. Look!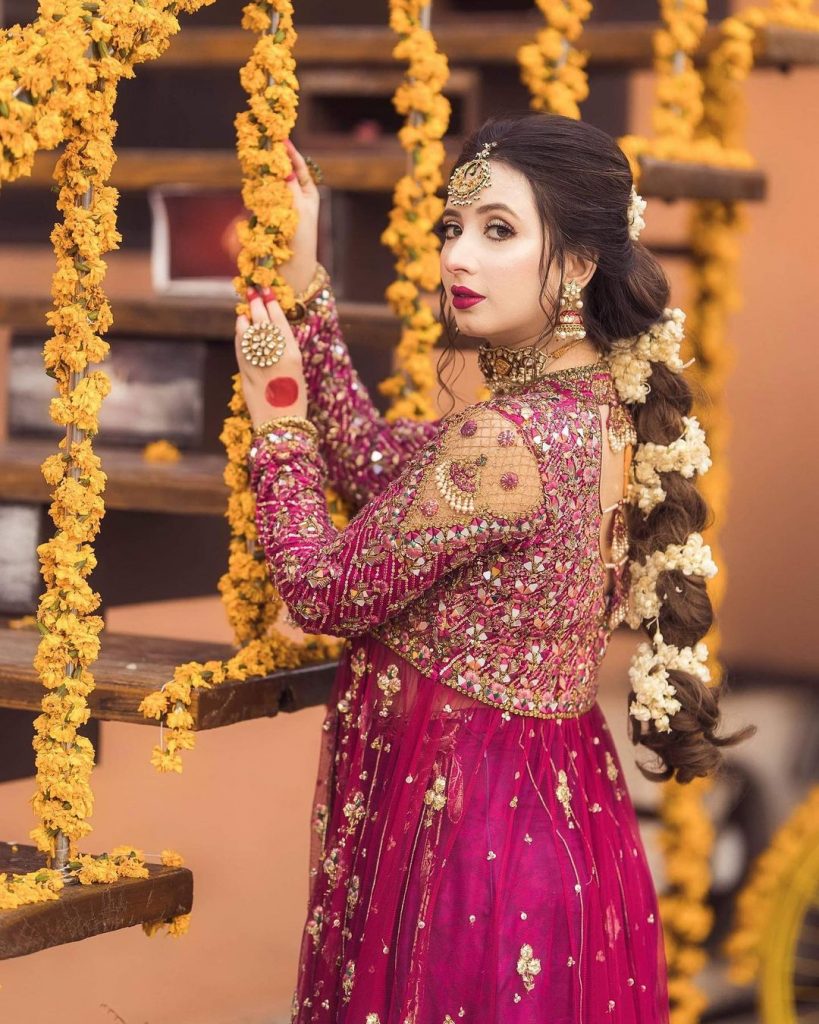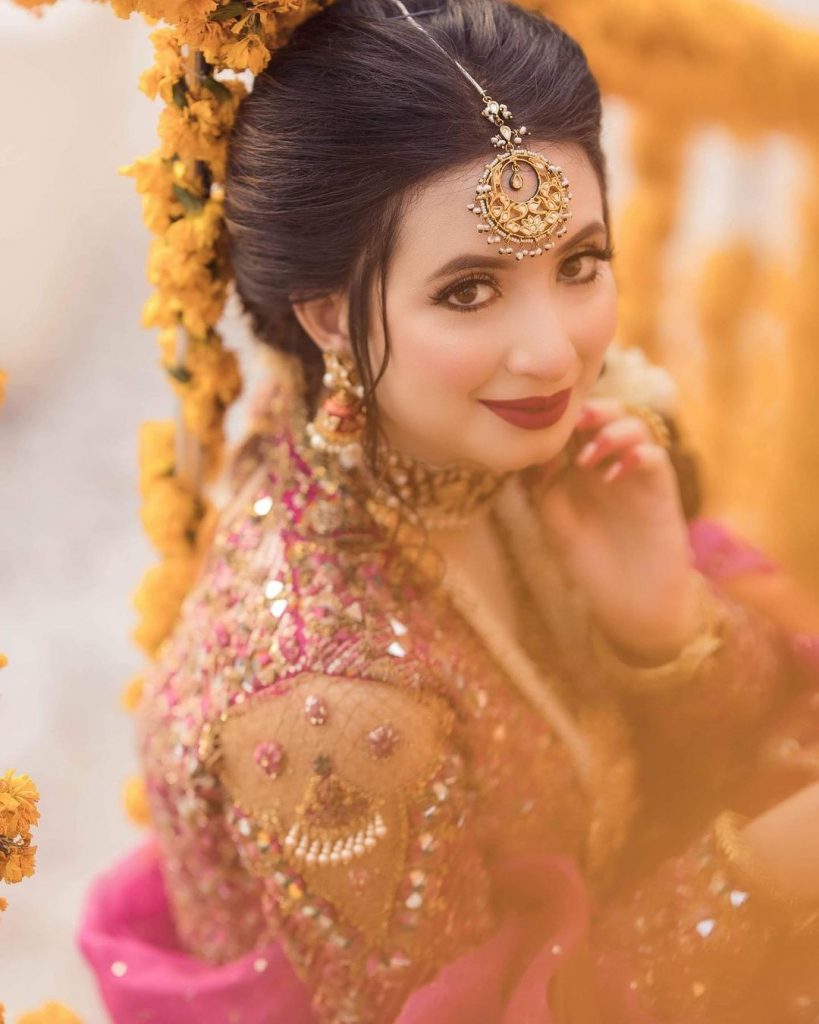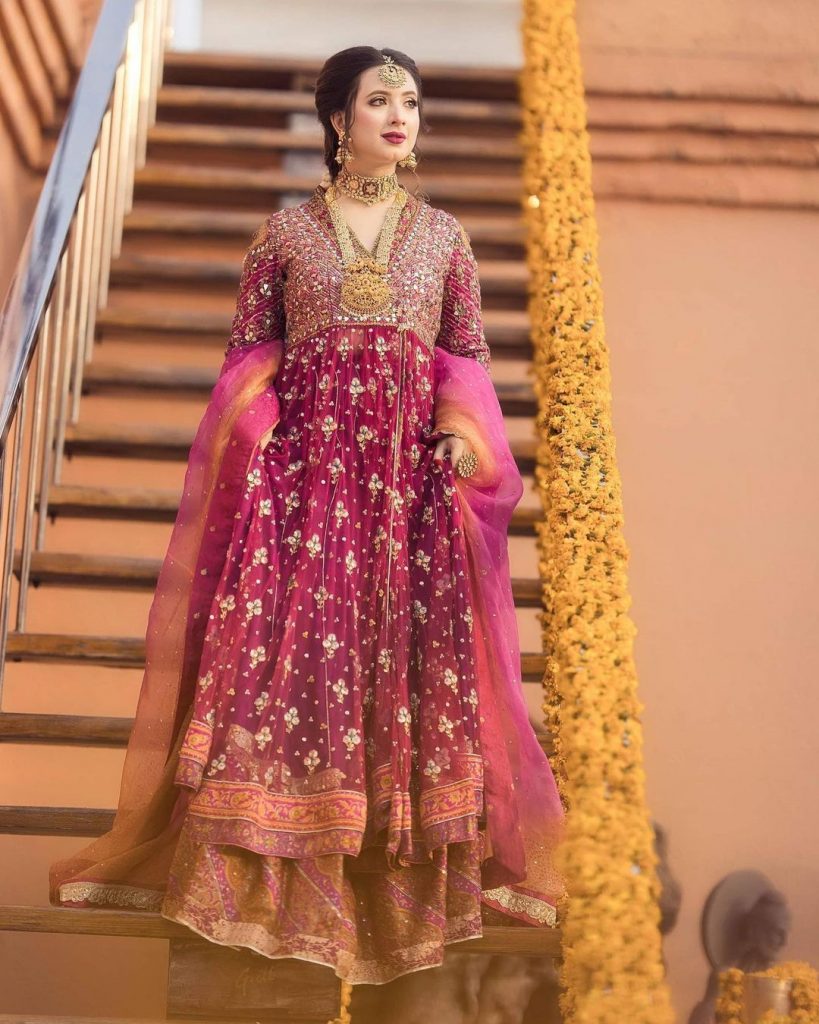 Komal Aziz is a fantastic and diverse Pakistani television actress who is best known for her performance in Ishq-e-Benaam, for which she received a Hum Award nomination for Best Soap Actress. Her leading part in Bharosa Pyar Tera, Bisat-e-Dil is also well known. And then there's Raaz-e-Ulfat.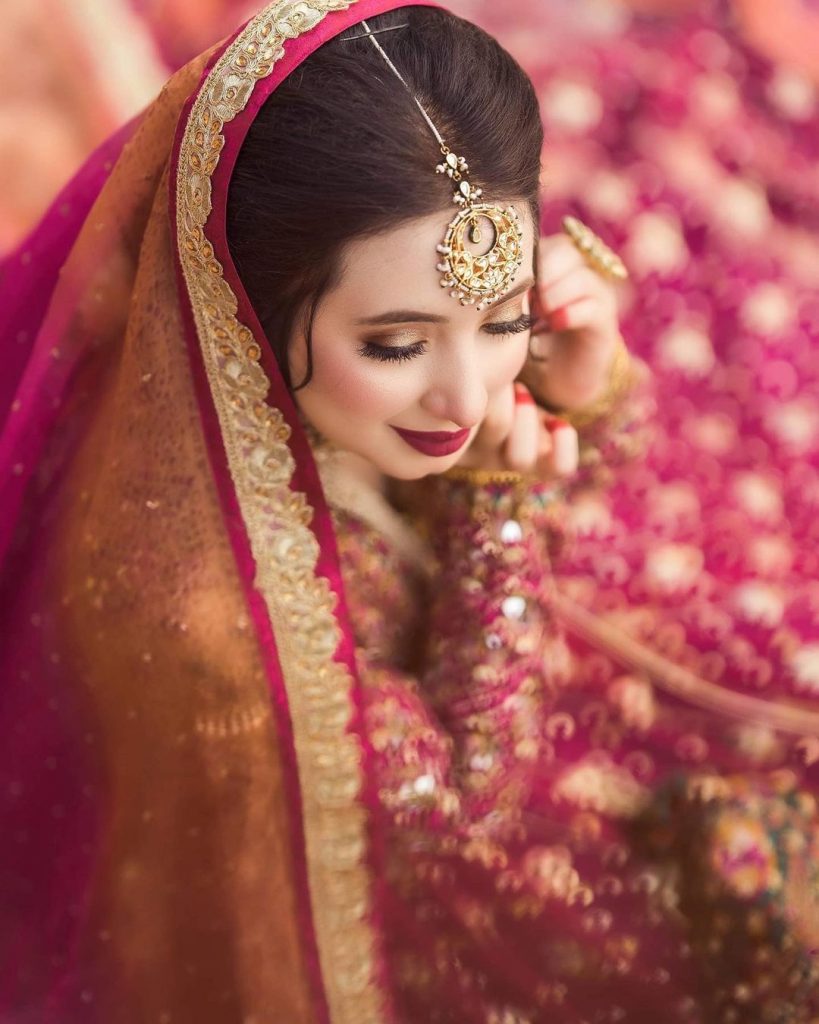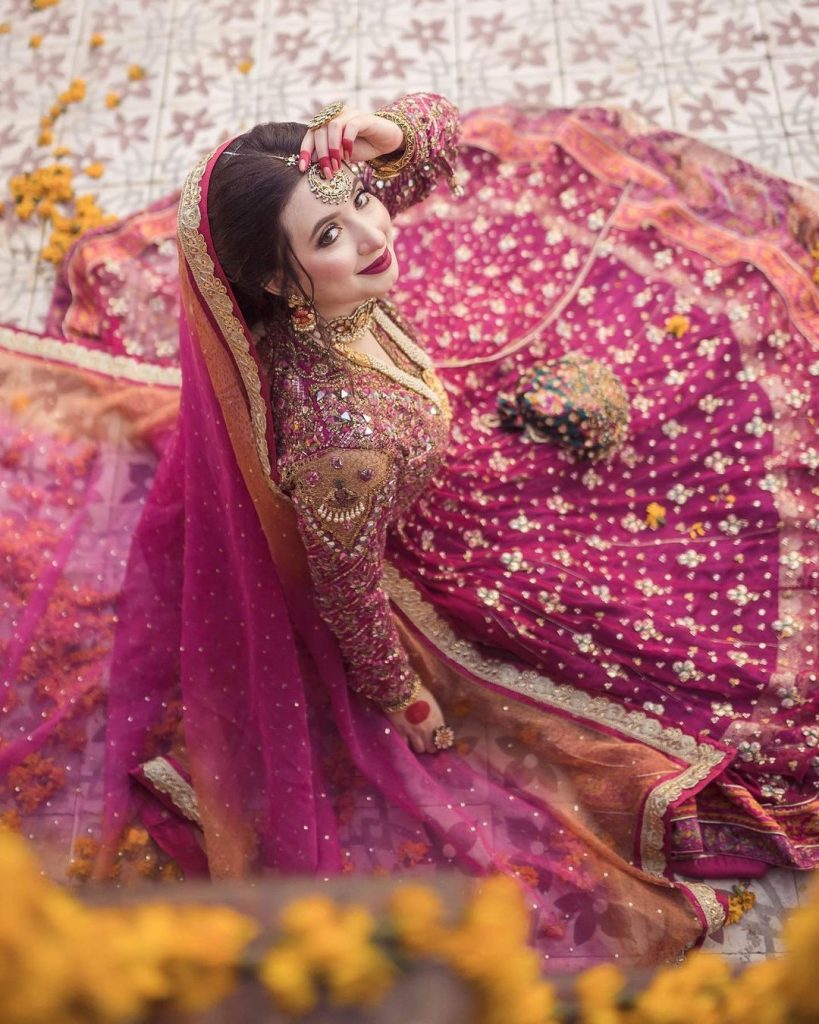 Komal Aziz recently appeared on TV One's The Mazedaar Show, which was presented by Faizan Sheikh and Aadi (Adeel Amjad). Komal talked about her wedding plans on the show. "My parents have told me to get married, like everyone else's parents have told them to get married and have kids," she said at one point. When I find a lovely person, I'll get married. I was persuaded to marry this year because I had a sort of completed all of my pre-determined goals, which were to start my business and improve my acting."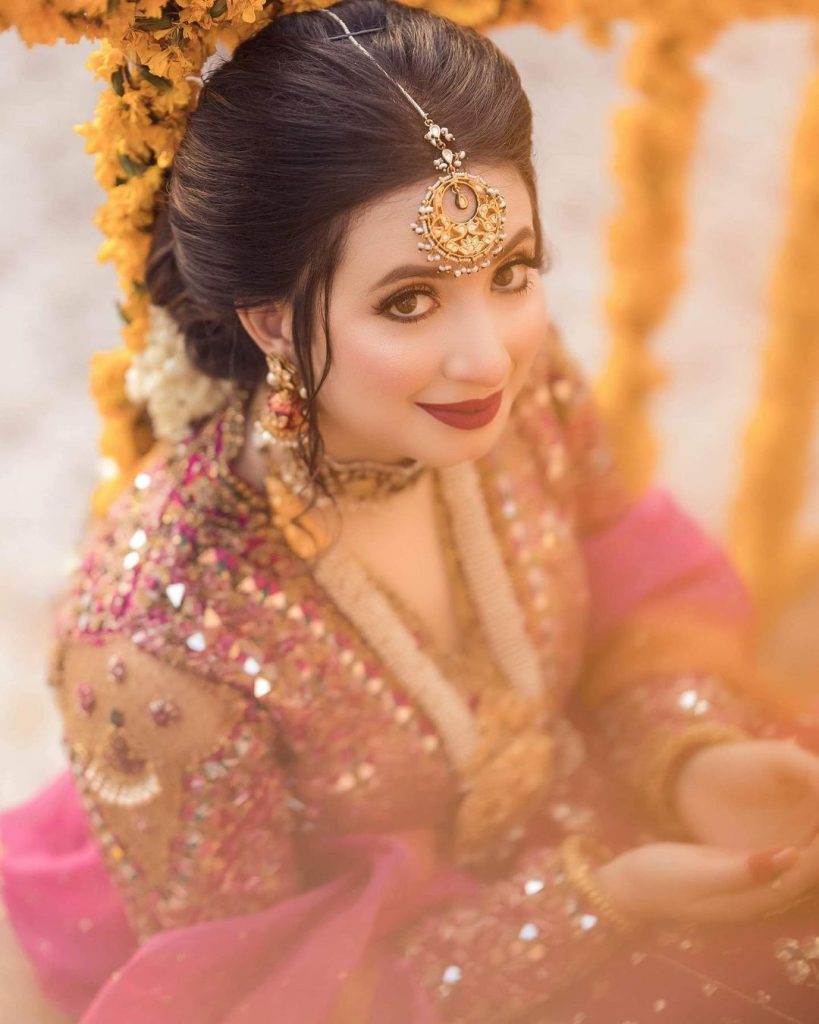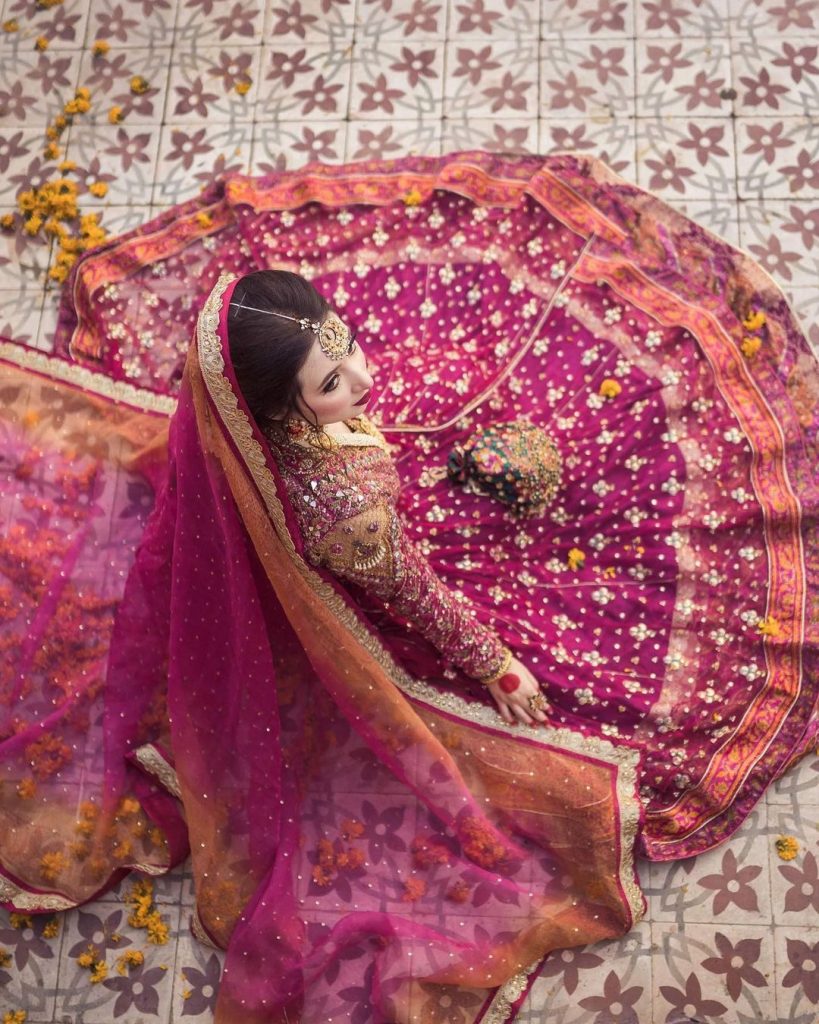 She remarked later when asked about her nuptials, "I will get married to someone from this field. Because acting is the tiniest part of my life, I'd like to work with someone who isn't in the media. I'm more into entrepreneurship, so I'd rather date someone who shares my interests."