Fiza Ali is a brilliant actress who has been in the business for a long time. She's done it all, from acting to modeling, and she's done it well. Faraal, Fiza Ali's gorgeous daughter, is her greatest joy. She and she have a strong bond and spend a lot of time together. Faraal recently turned six, and her mother threw her a mermaid-themed birthday party. Both the mother and daughter looked stunning, and the birthday celebration was a blast.
Check out all the photos from Faraal's birthday party!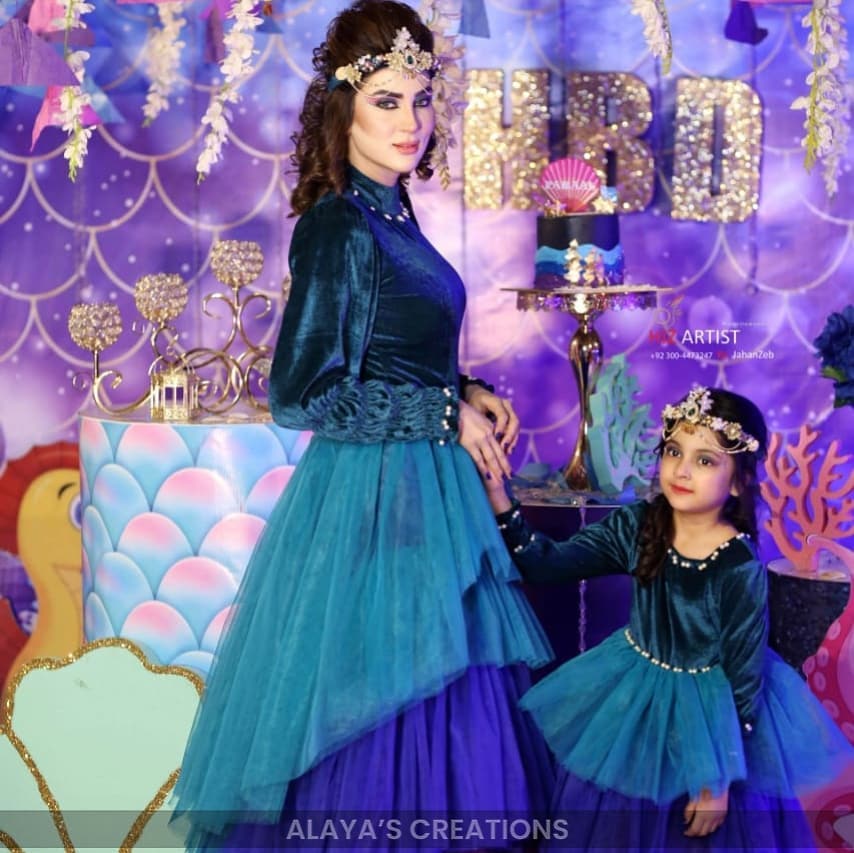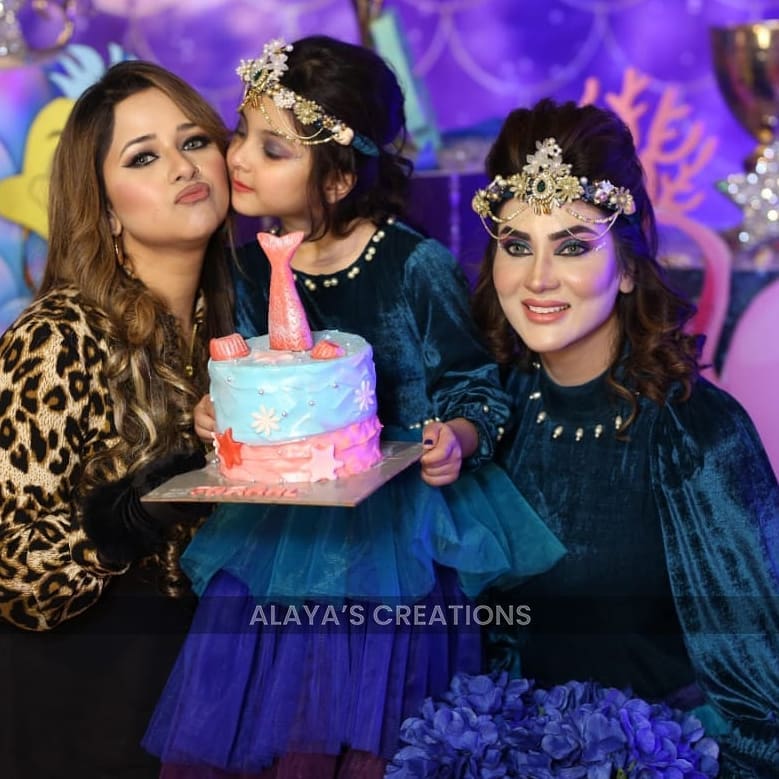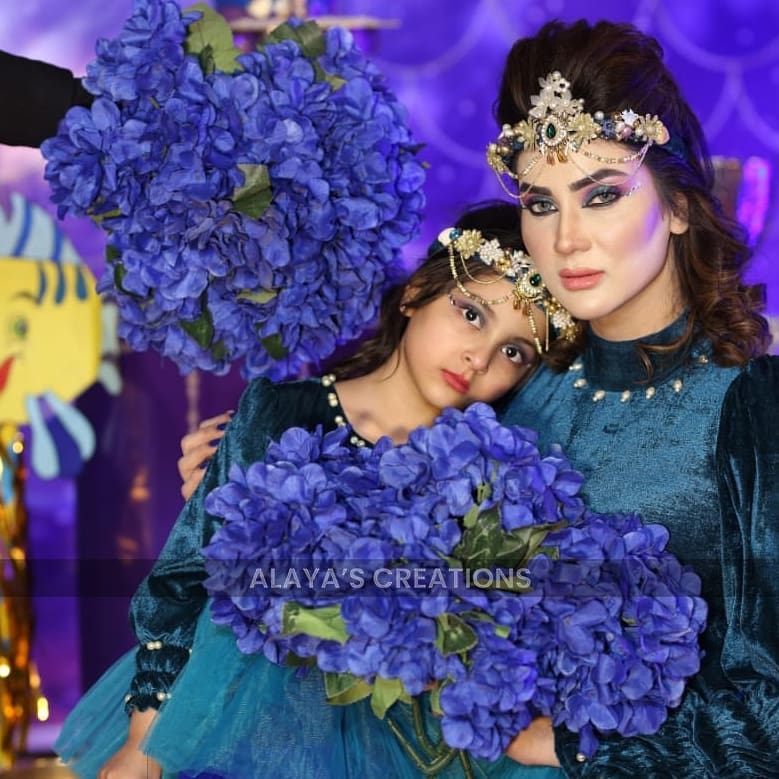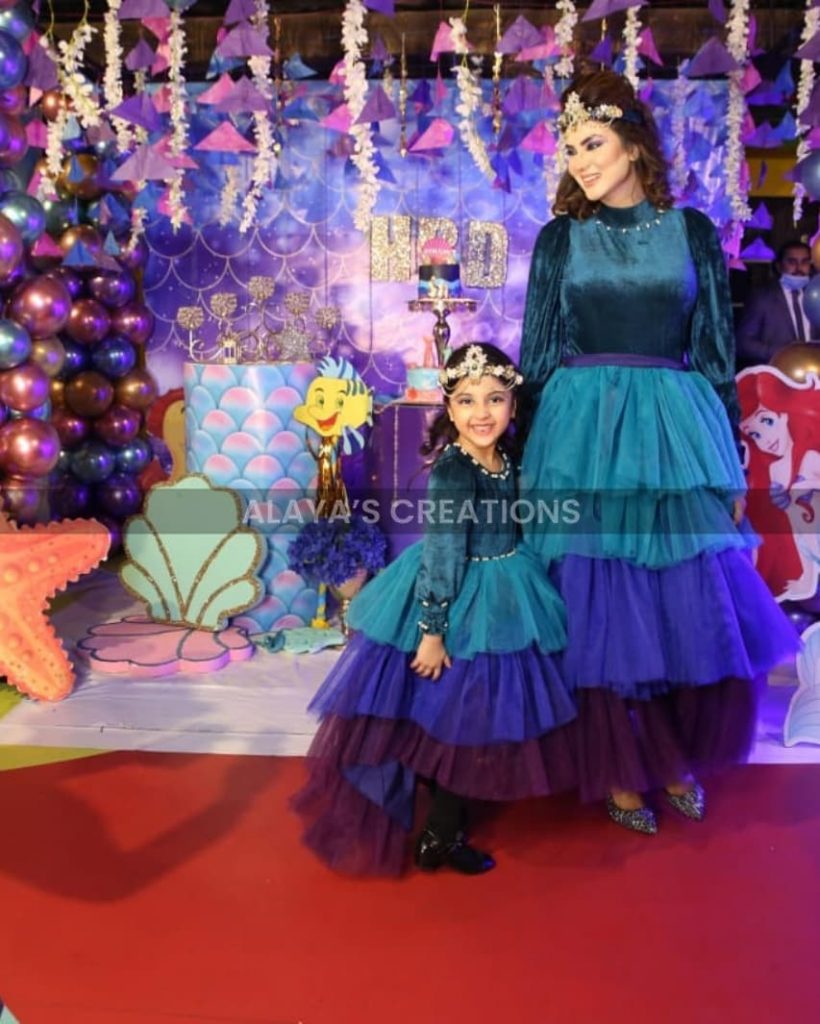 For many years, Fiza has worked in the Pakistani television and fashion industries. She applied her experiences in the fashion world to business after being recognised as a top Pakistani model and actress, and she created her own clothing line called "Signature Collection." Fiza also works as a host on a variety of shows. Fiza Ali has a gorgeous daughter named Faraal.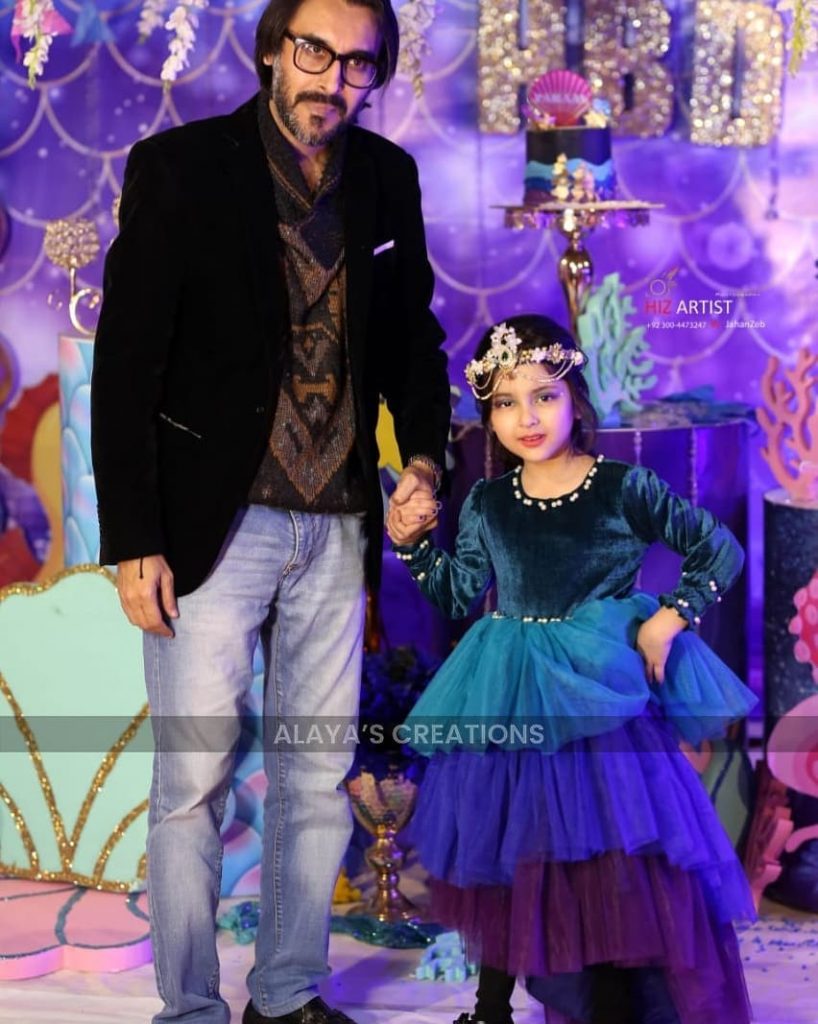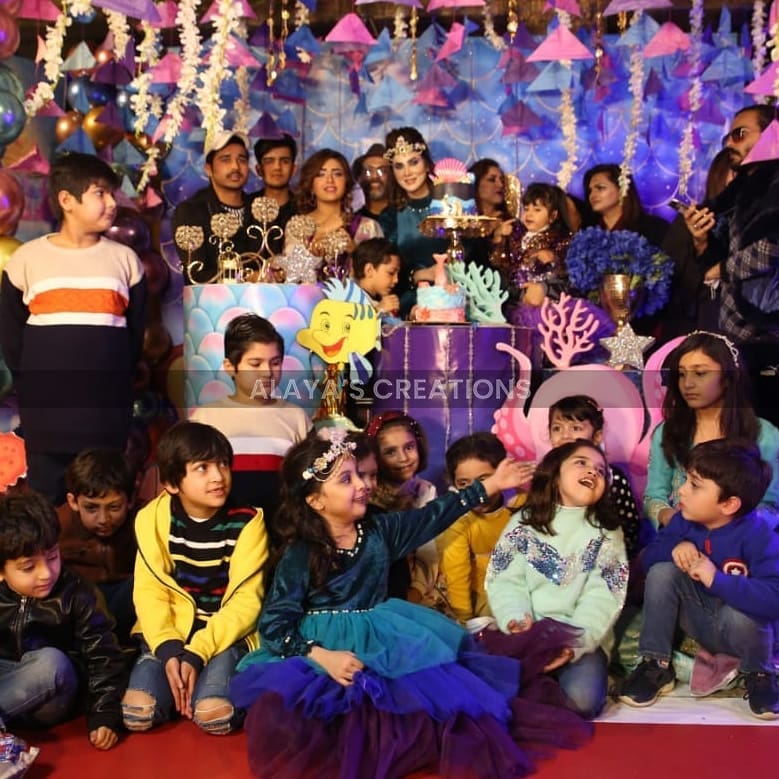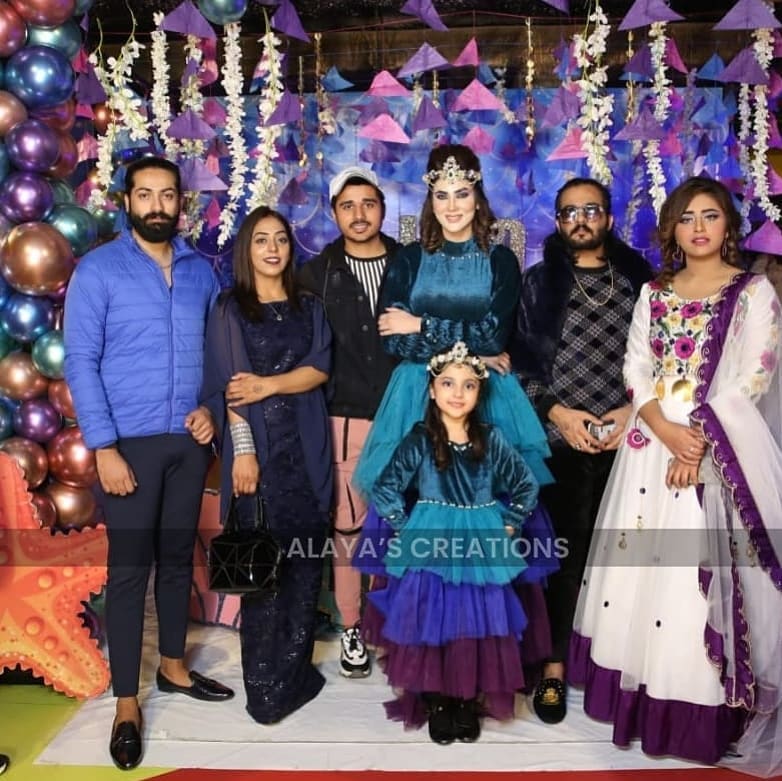 Fiza Ali is the actress who uses social media extensively. On her social media account, she frequently uploads photographs and videos for her admirers and followers. Faraal, her daughter, is also seen in some of the photos and videos with her mother. Take a look at some of Fiza's most recent lovely photos with her daughter, Faraal.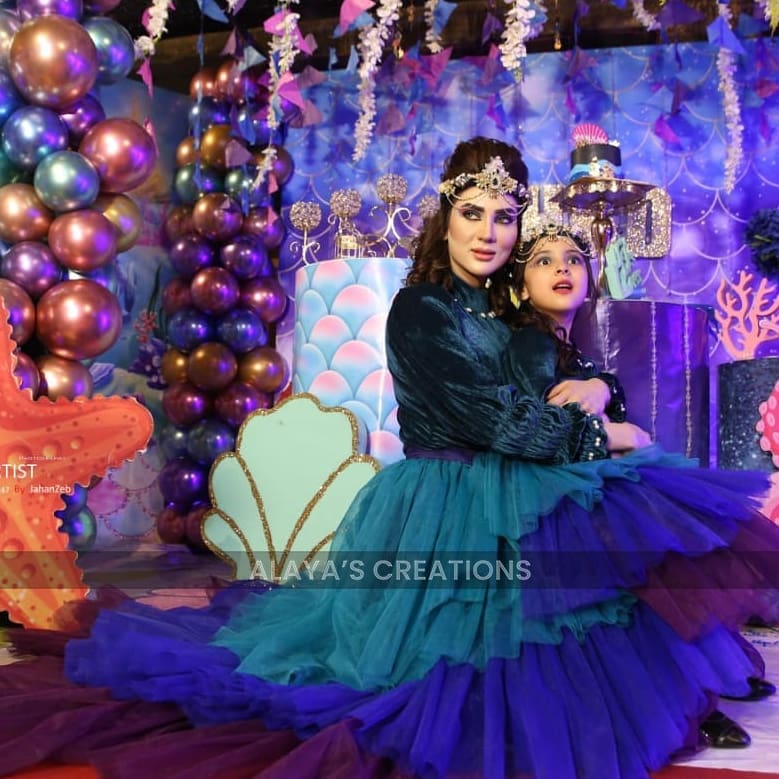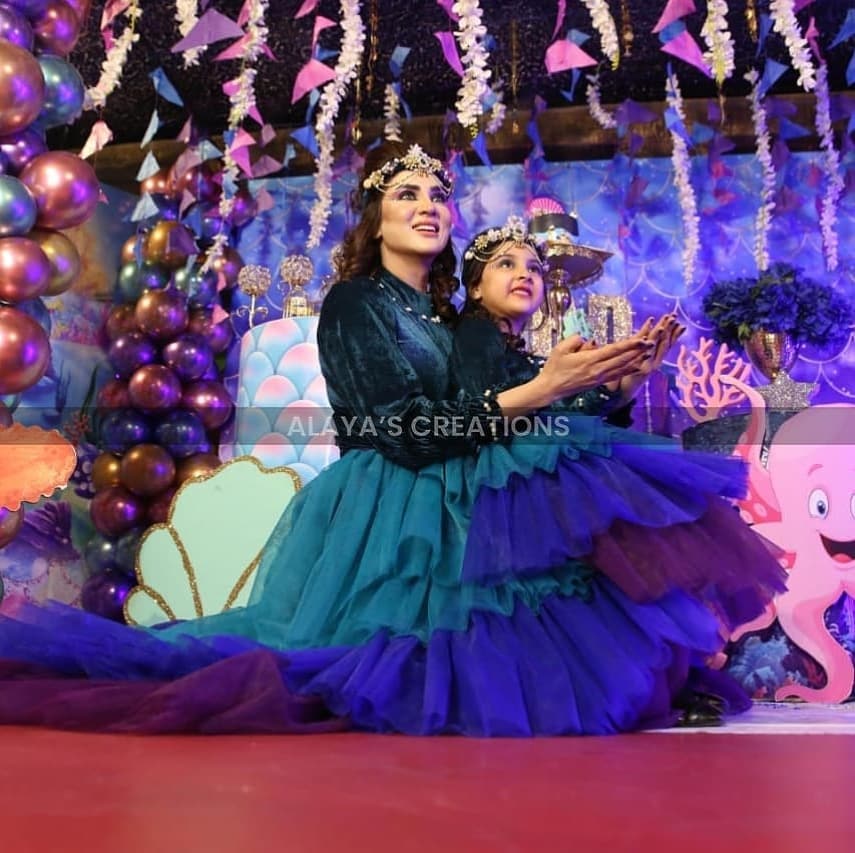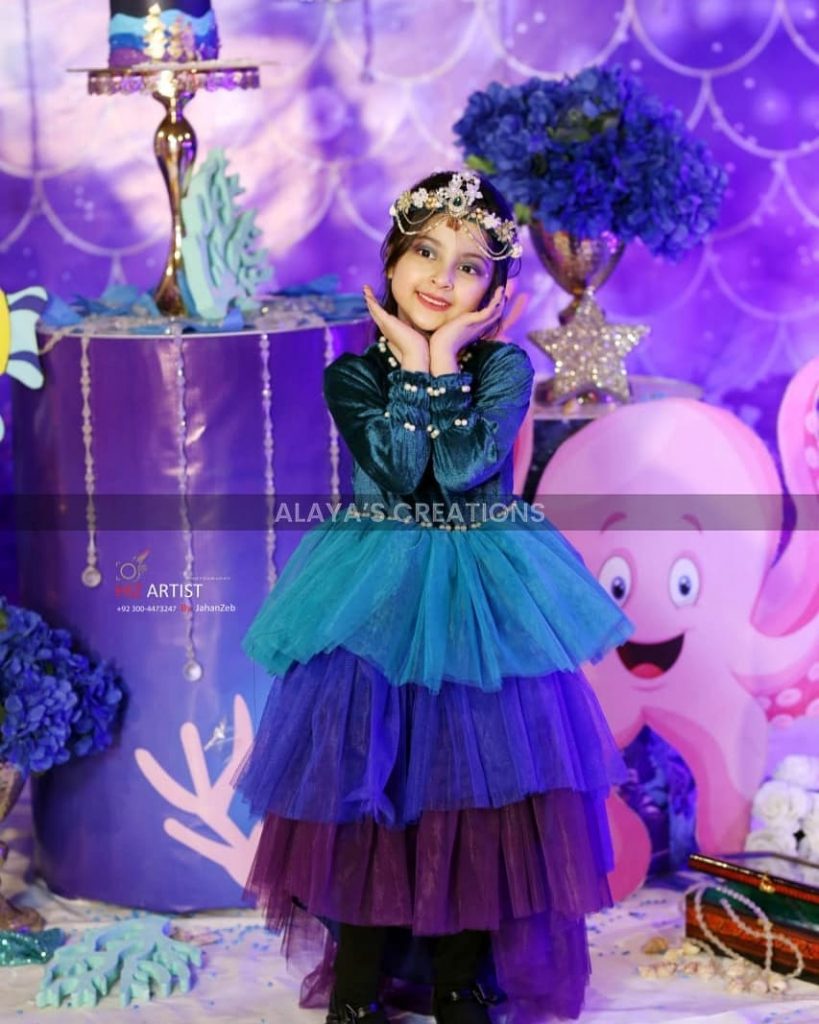 Fiza Ali is a Pakistani actress, host, and singer with a wide range of skills. Fiza has a lengthy history of working in the industry. Her most popular dramas included "Mehndi," "Sath Nibhana hay," and "Saat Sur Rishton Kay."Currently, Fiza Ali is the host of a television show. She has also dabbled in singing, recording a few songs with Mazhar Rahi, and practically all of her songs have gone on to become enormous hits with millions of views on YouTube. Fiza Ali is divorced, and her first marriage resulted in the birth of her gorgeous daughter, Faraal.