Hina Altaf is a talented Pakistani actress, host, and model who has been working in the entertainment industry since 2015. With her beauty and talent, she has amassed millions of fans throughout the years. Hina has proven herself in a series of spectacular performances in many drama series. Hina Altaf is married to Aagha Ali, who is also in the entertainment profession. Since their wedding, Hina Altaf and Aagha Ali have been the talk of the town. The combo is adored by their fans, and they look adorable together.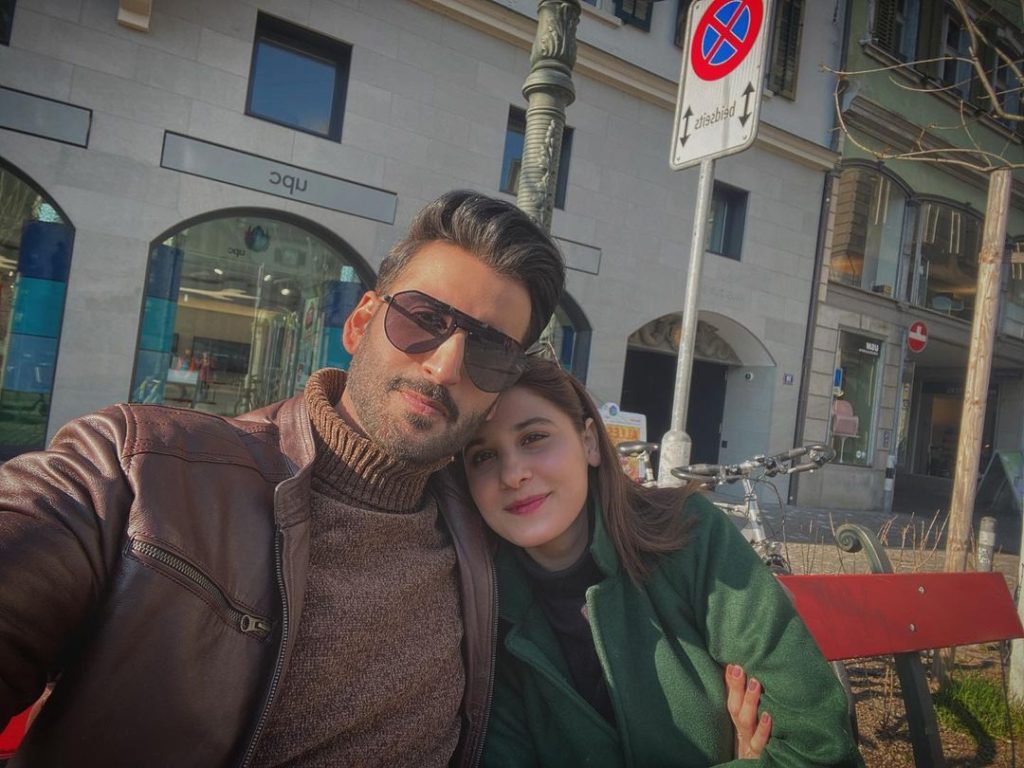 We recently sighted together the cute celebrity couple at GMP "Shan-e-Suhoor." Hina and Aagha were seen chatting with Nida Yasir, the show's host.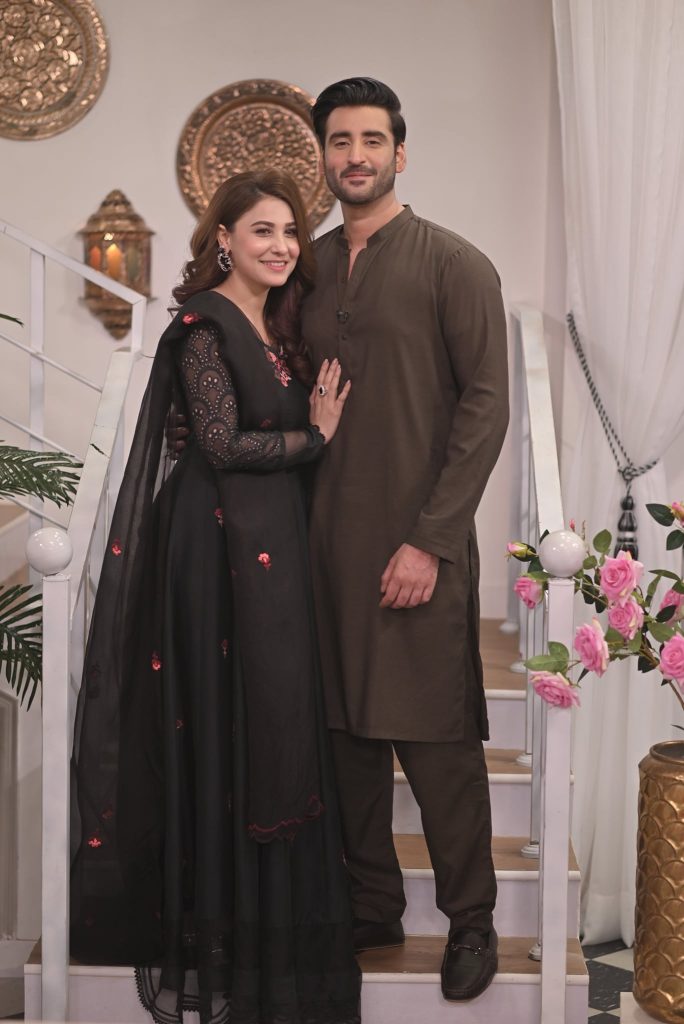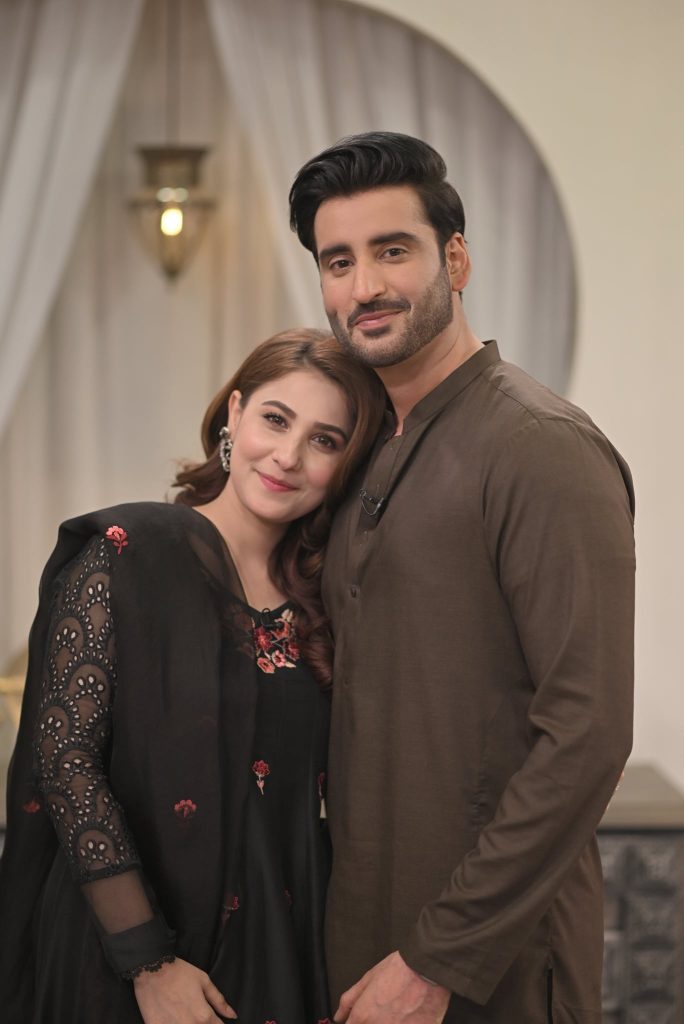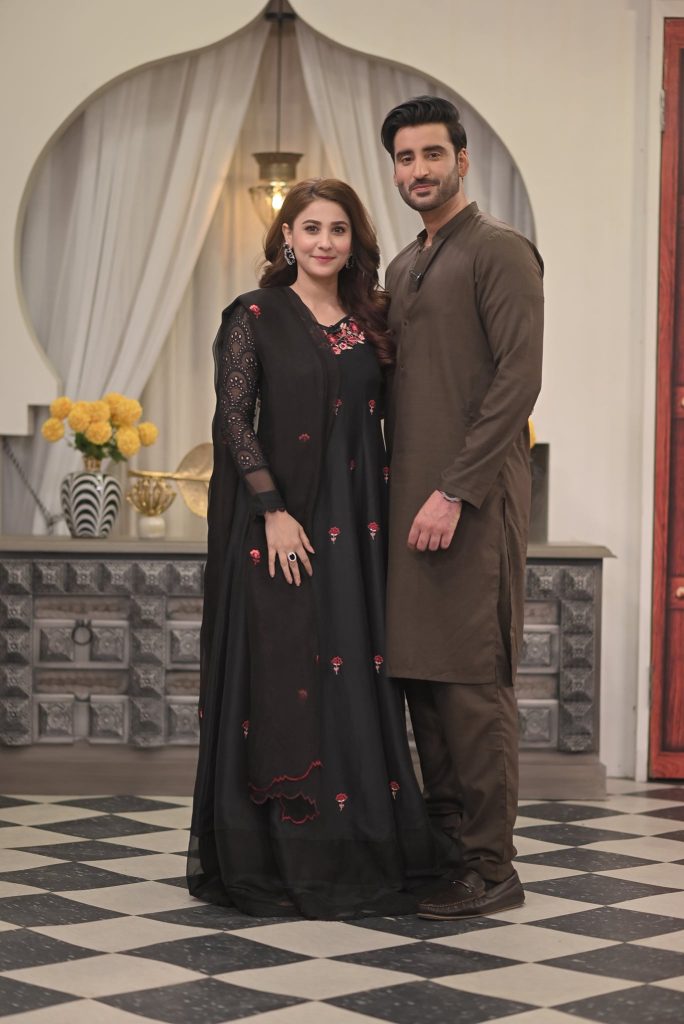 Hina Altaf and Agha Ali are two skilled and diligent performers in the Pakistani media who have carved out a name for themselves after a lengthy effort. Last year, both actors tied the knot. Their pre-marriage relationship was described as a positive bonding experience. They've always maintained that they don't have any passionate feelings for each other, but rather a friendly relationship that they built while filming their drama. On the notion of the surrounding people, Dil E Gumshuda, the friendship eventually blossomed into marriage.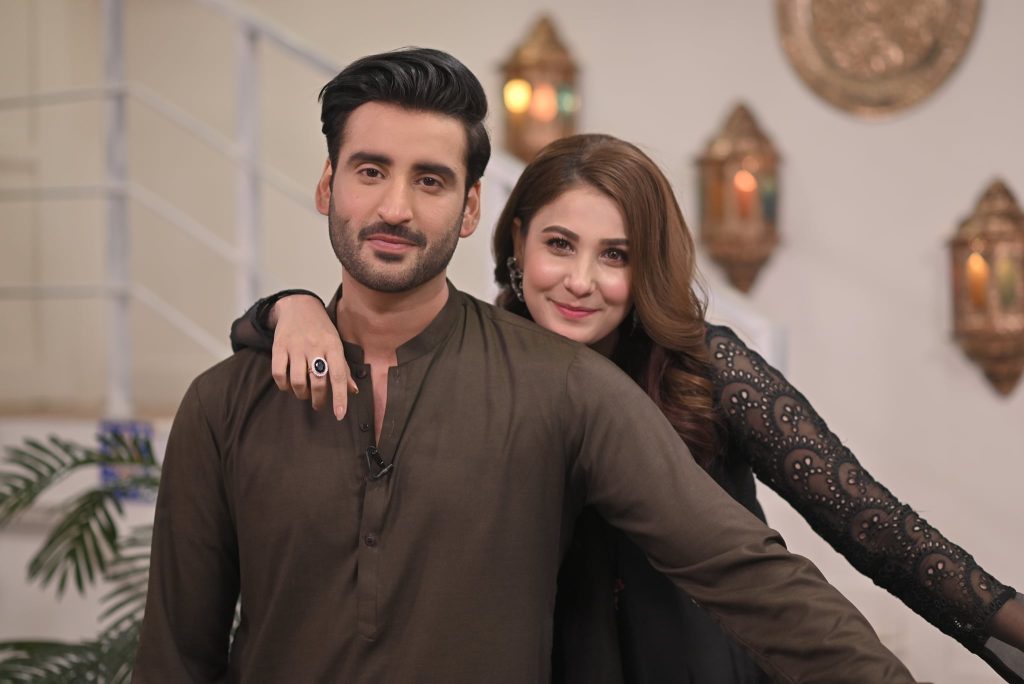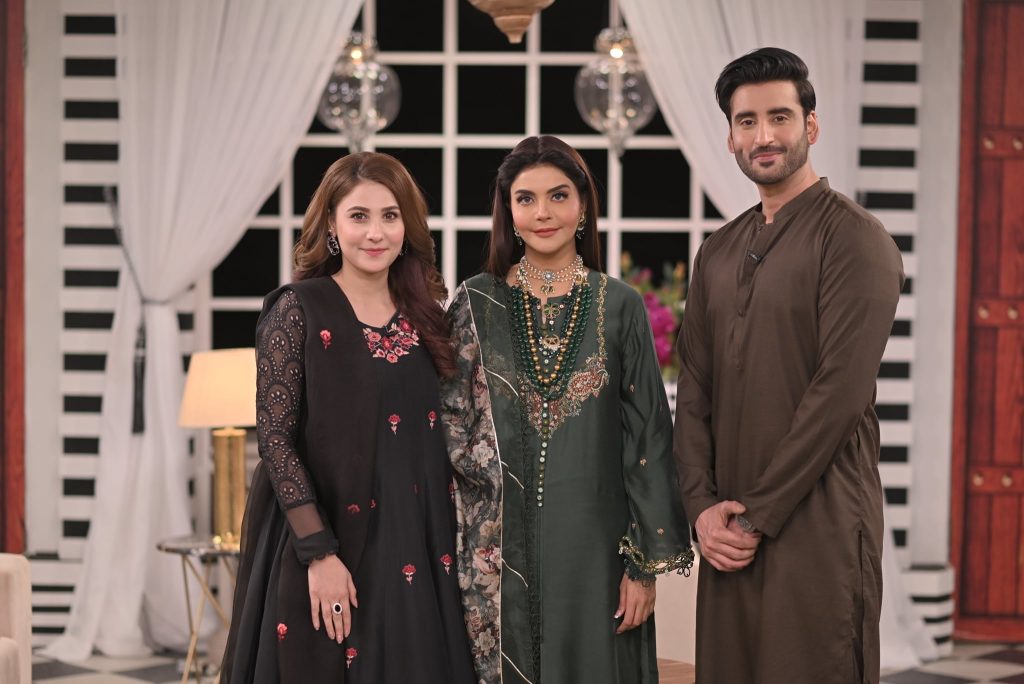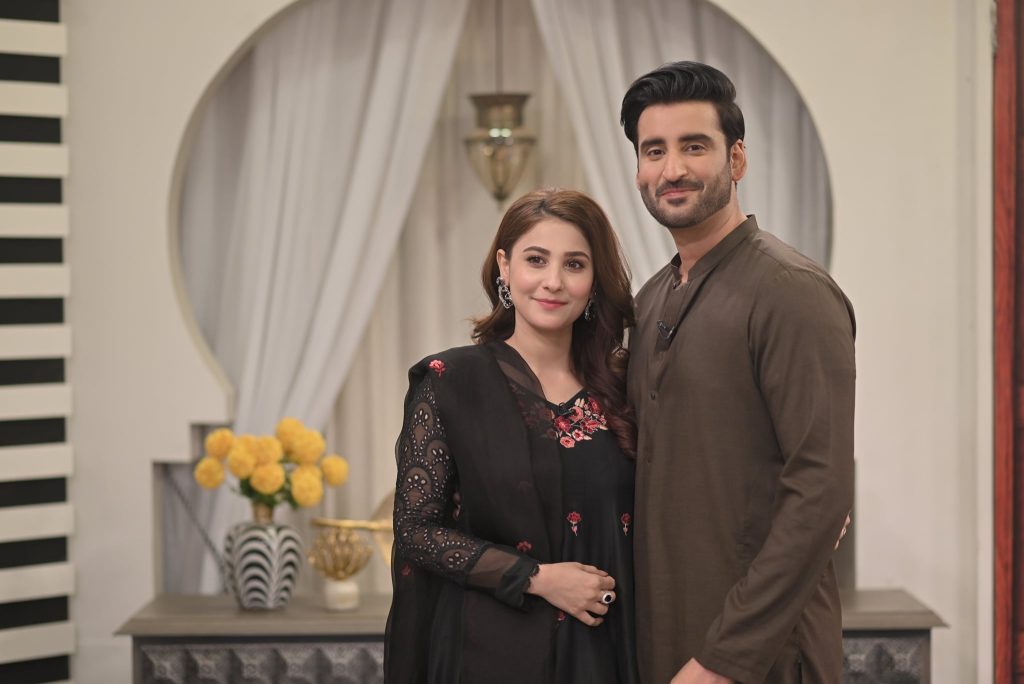 The duo recently appeared on Her Lamha Purjosh, a PSL special show. "Does true love happen after marriage?" Waseem Badami questioned Agha Ali during a question-and-answer section. 
"Yes, without a doubt," Agha responded. Hina agreed with him and stated that it was correct.
Hina continued, reluctantly, "Agha could know this more than I do because I did nothing even before."
After saying this, Hina yanked Agha's chin. However, they were both in agreement on the concept of true love. Fans who praised their responses adored the duo.