Because of social media, people have easy access to the personal lives and choices of Pakistani celebrities. Most celebrities also make it a point to inform the public about their future intentions in advance. There are also celebrities who are very active on social media and do interviews regularly, but who have suddenly married. These weddings were made even more shocking because some of these celebrities married similarly famous actors. Even when marrying someone from their fraternity, these superstars have always set a new pattern of private weddings. There were no engagement announcements, and these celebs did not even mention marriage in their previous interviews, so their marriages came as a shock to everyone. Some of these weddings were surprising because the public first learned about them after photos and news were shared on social media. People found out about these celebrities' weddings from other sources, and that's when they started talking about them.
Another factor that contributed to some of these nuptials being unexpected was the lockdown. The celebs kept their wedding receptions private because of the shutdown. Rather than going for a large wedding ceremony, they married the people they loved.
Here's a collection of Pakistani celebrity weddings that took everyone by surprise.
Sana Javed and Umair Jaswal
Sana and Umair, who are both well-known in the entertainment business, were married in a small ceremony. They kept their nikkah function so hidden that no one knew about it until they shared the photos.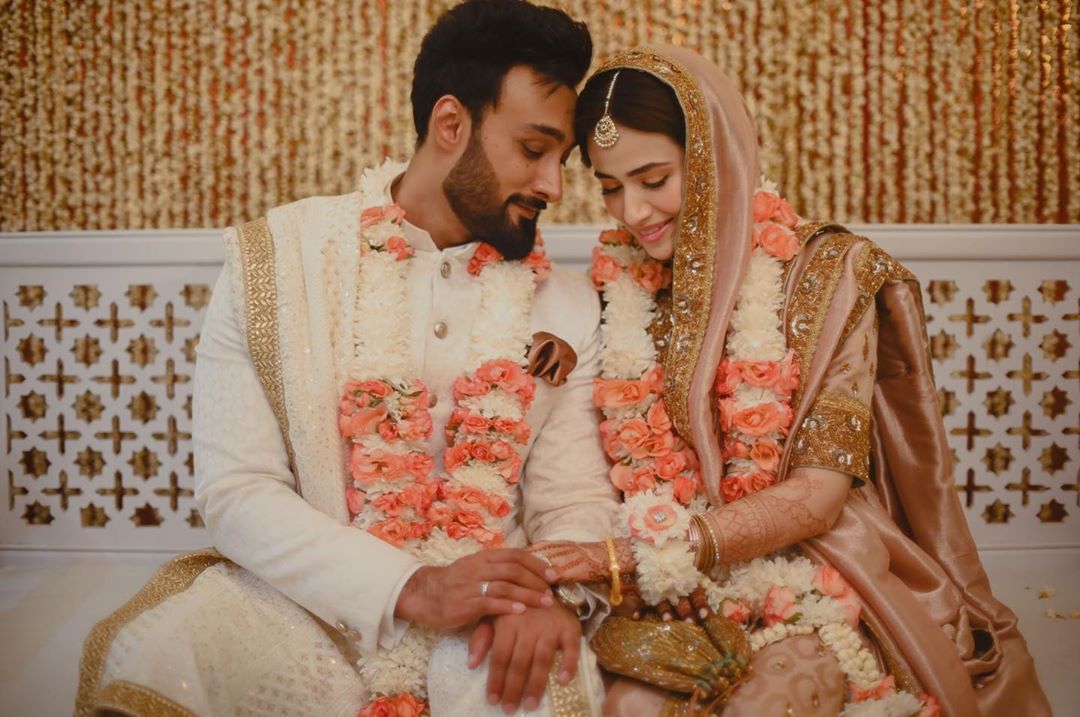 Sarah Khan and Falak Shabir
The marriage of Sarah Khan and Falak Shabir was the most unexpected of all the others on the list because the two celebrities had never been seen together in public before they announced their engagement.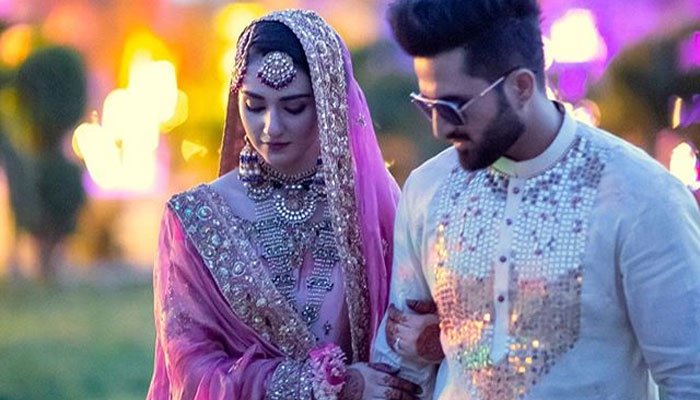 Hina Altaf and Agha Ali
This couple was also married in a private ceremony, and their relationship was only revealed after they announced their marriage.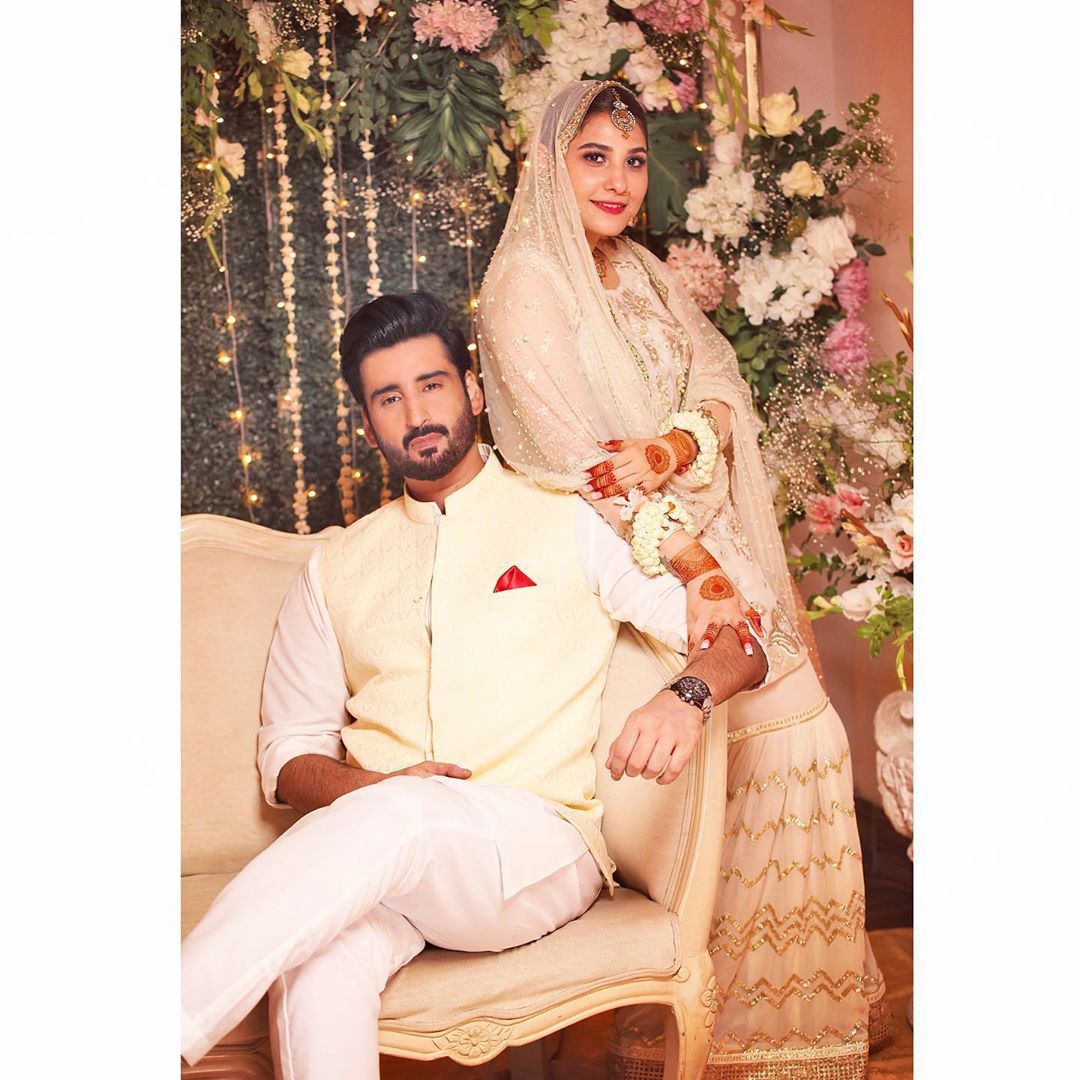 Samina Ahmed and Manzar Sehbai
Samina Ahmed and Manzar Sehbai married during a period when both seasoned performers were well known for their work in popular dramas. This was very exciting news for all the fans and the public, because in our society, people rarely marry at this age.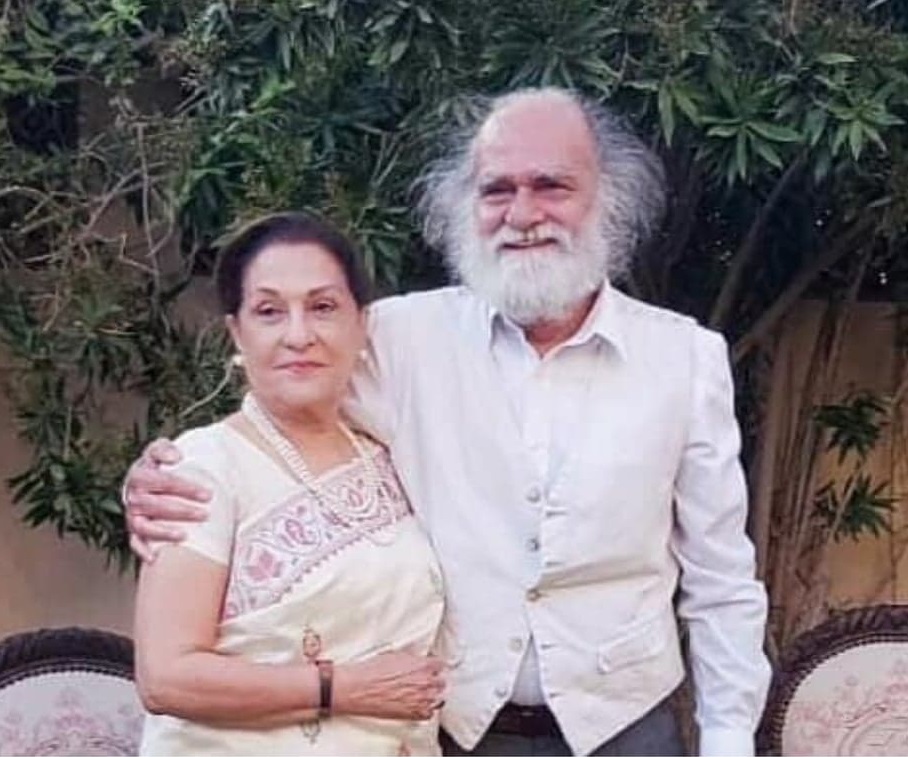 Sanam Chaudhry 
Sanam did not give this information to the public; it was Parveen Akbar, who was called as a guest on Faysal Qureshi's morning show, who stated that she was now married and settled in America.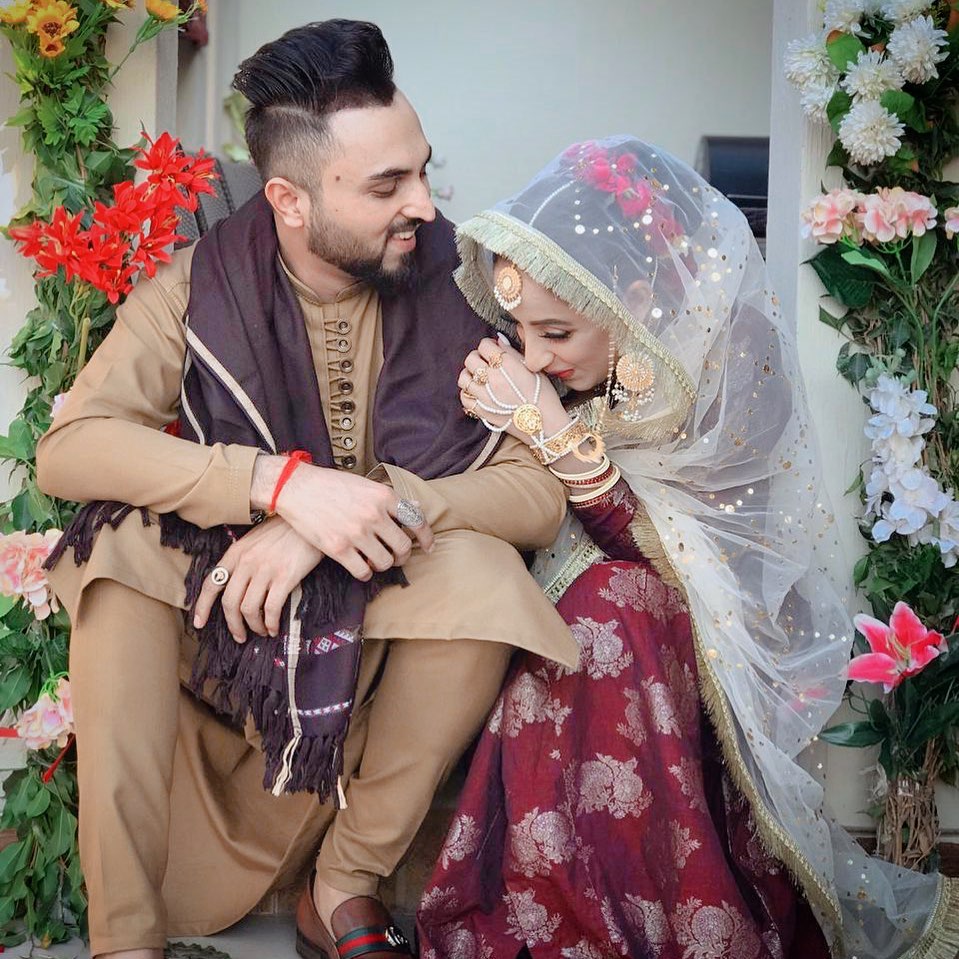 Shehroz Sabzwari and Sadaf Kanwal
For a variety of reasons, this marriage was unexpected. The first reason was that, after many blamed Sadaf Kanwal for Shahroz and Syra's divorce, Shehroz Sabzwari denied having any ties with her.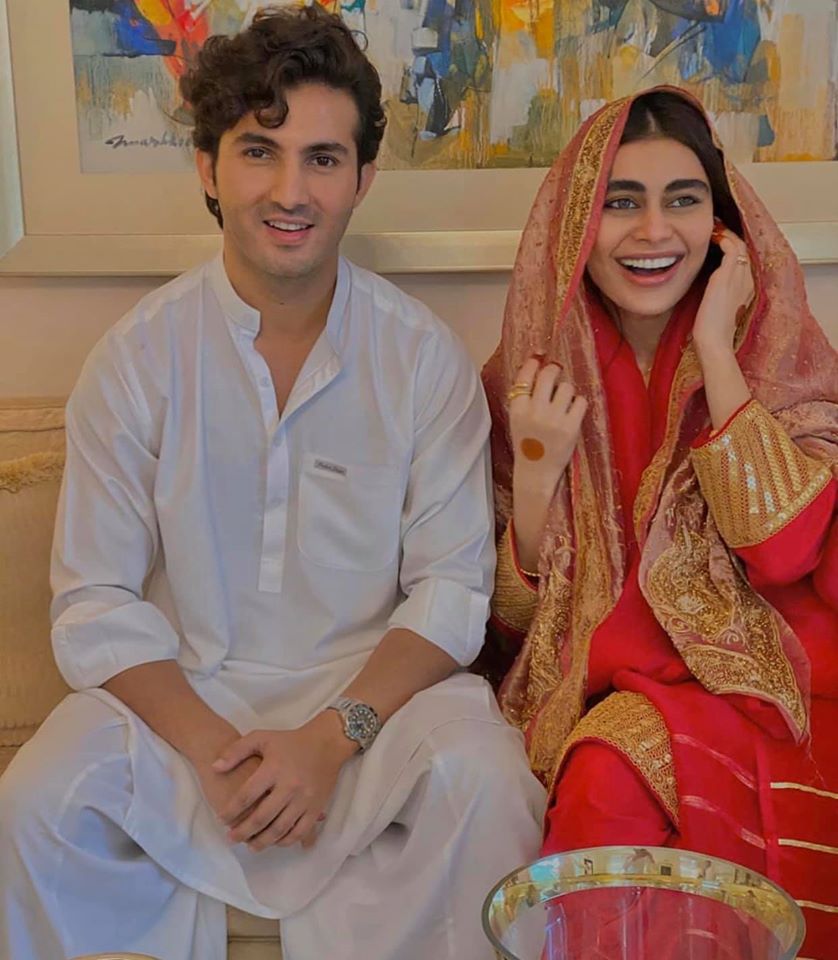 Naimal Khawar and Hamaz Ali Abbasi
Naimal Khawar Khan and Hamza Ali Abbasi married when Naimal's drama Anaa was airing and she was gaining a lot of attention.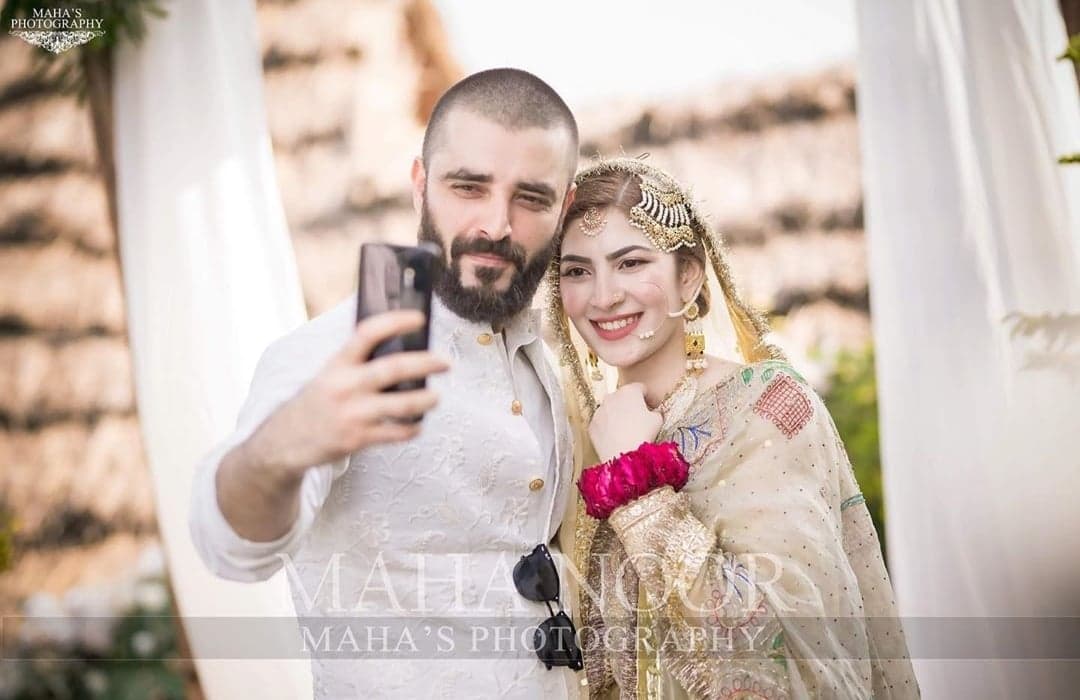 Nimra Khan
While the world was still coming to terms with the issues of COVID-19, Nimra Khan married. Nimra Khan, like many other celebrities on the list, announced her marriage by posting a photo with her husband.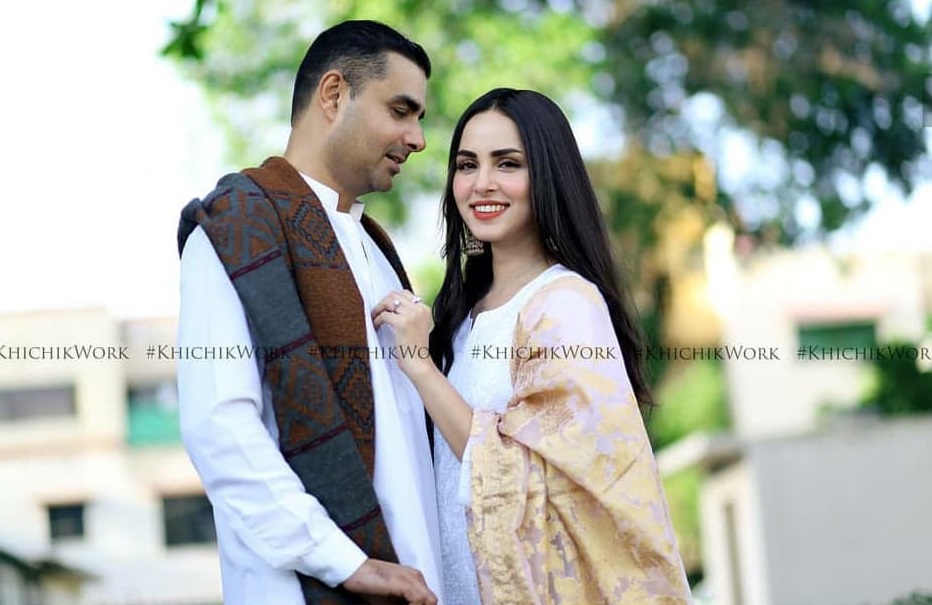 Imran Ashraf and Kiran Ashfaq
Imran Ashraf and Kiran Ashfaq have become one of the most popular celebrity couples in the world. Both of them were married in a small ceremony attended only by close acquaintances from the entertainment industry.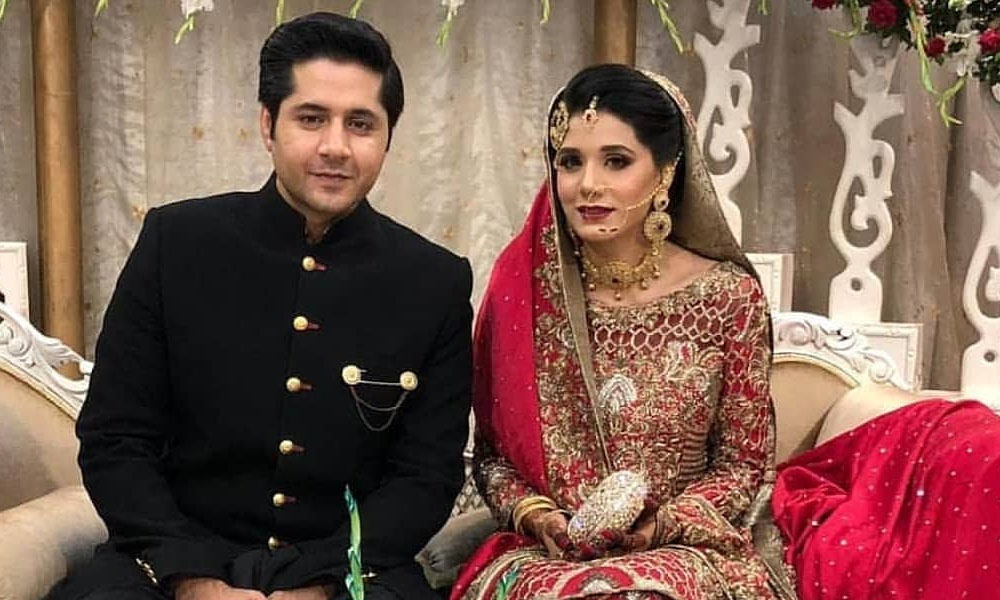 Iqrar-ul-Hassan and Farrah Yousef
Iqrar-ul-Hassan and Farrah Yousef were married in 2012, but the world was unaware until Iqrar told a social media commentator that Farah was his wife when he was questioned about why they were traveling together.