We primarily know Aamir Liaquat for two things: his Ramadan transmissions and his marriages. Aamir's second wife, Syeda Tuba Anwar, recently divorced him. On the same day, he married 18-year-old Syeda Dania Shah in his third or allegedly fourth marriage.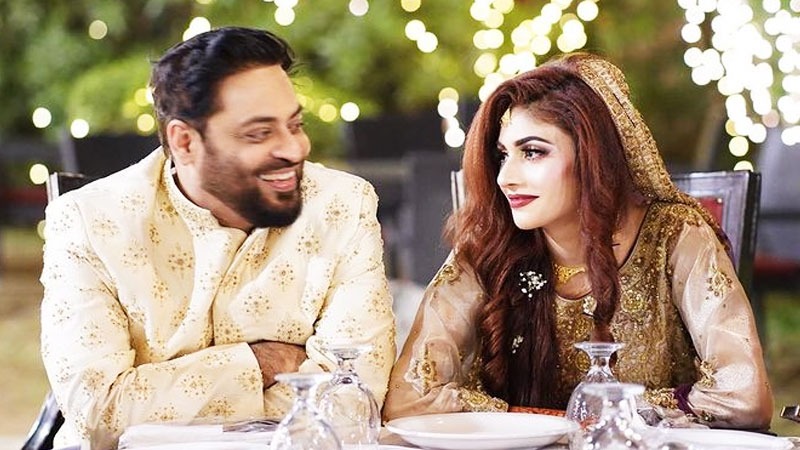 Rumors began to circulate that Aamir Liaquat was divorcing for the second time, and that his wife had abandoned him owing to their differing political views. Dania and Aamir Liaquat have now reacted to the news. This is Aamir's perspective on the situation. Aamir Liaquat attributed the rumors' source to ex-Prime Minister Imran Khan, and began branding and harassing his ex-party mates. Dania also posted a video message claiming that she is Aamir Liaquat and that she is Aamir Liaquat: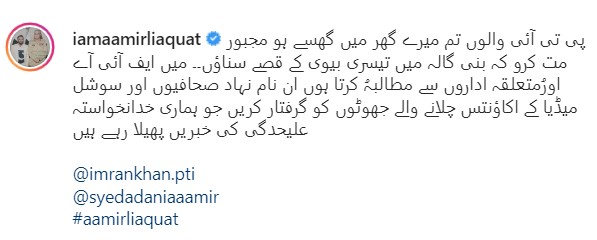 In 2018, Aamir Liaquat Hussain was married for the second time to Syeda Tuba Aamir. Syed Bushra Iqbal, his first wife, rushed to social media after the marriage was announced to express her disappointment. She claimed Liaquat divorced her over the phone. Rumours of a third marriage surfaced in 2021 after actor and model Haniya Khan claimed to be Liaquat's wife. "I only had one marriage, which was with Tuba," Aamir Liaquat said when asked about the accusation.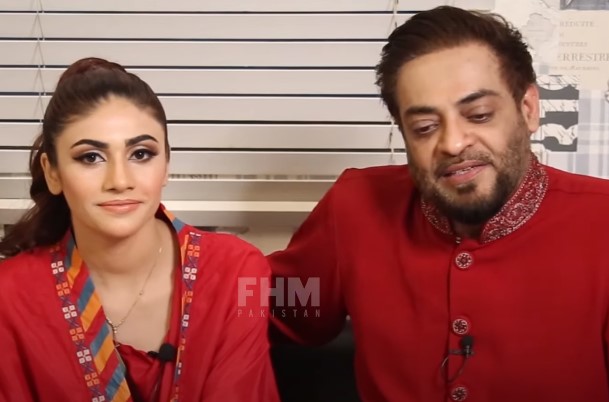 Aamir Liaquat Hussain recently came to his official Instagram account to break the news of his fourth marriage to his fans and followers. Aamir Liaquat revealed his wedding plans with a photo of himself and his wife, Dania, seated at a table in bridal garb. Dania and her husband, Aamir Liaquat, both posted the photo at the same time. Since then, the couple has shared their happiness with the world by posting many Tiktoks together.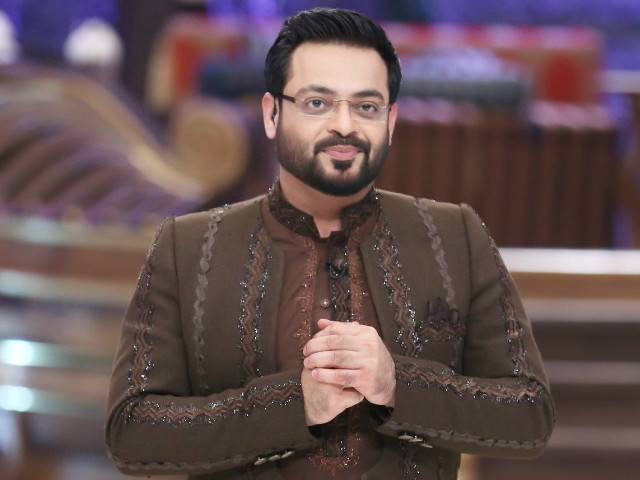 People continued to mock the couple, with many predicting that Aamir's previous record would lead to a divorce eventually: