Nimra Khan is a director and actress from Pakistan. Khan made her acting debut in the comedy series Kis Din Mera Viyah Howay Ga, in which she played a minor role. She is known for her major roles in Meherbaan, Uraan, Khoob Seerat, Mein Jeena Chahti Hoon, Mujhy Khuda Pa Yaqeen Hai, and Khoob Seerat, among others. Khan made her cinematic debut with Blind Love in 2016. Nimra married her husband, a police officer in London, on April 19, 2020, in Karachi. A few months after their wedding, Nimra Khan deleted all of her photos with her spouse from Instagram. People have been speculating about her marriage since then, but she has remained mum on the subject.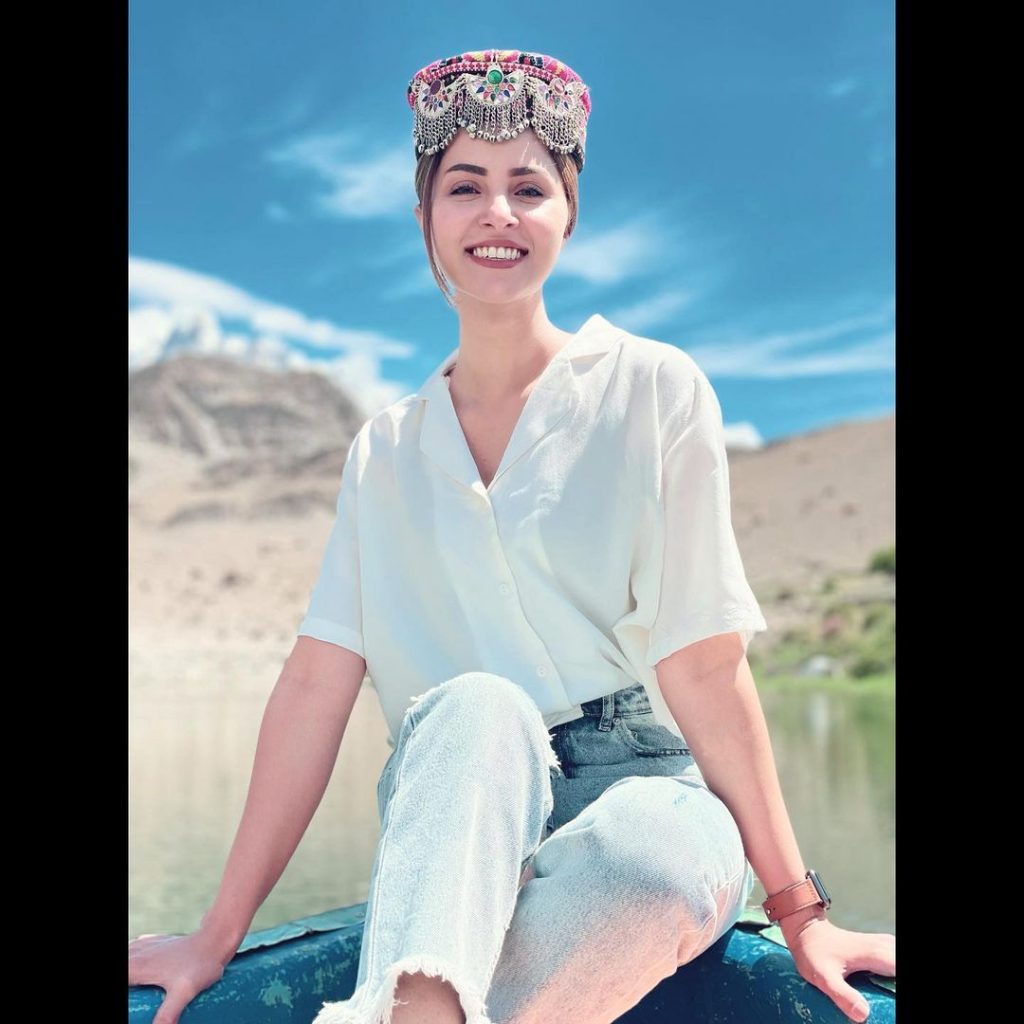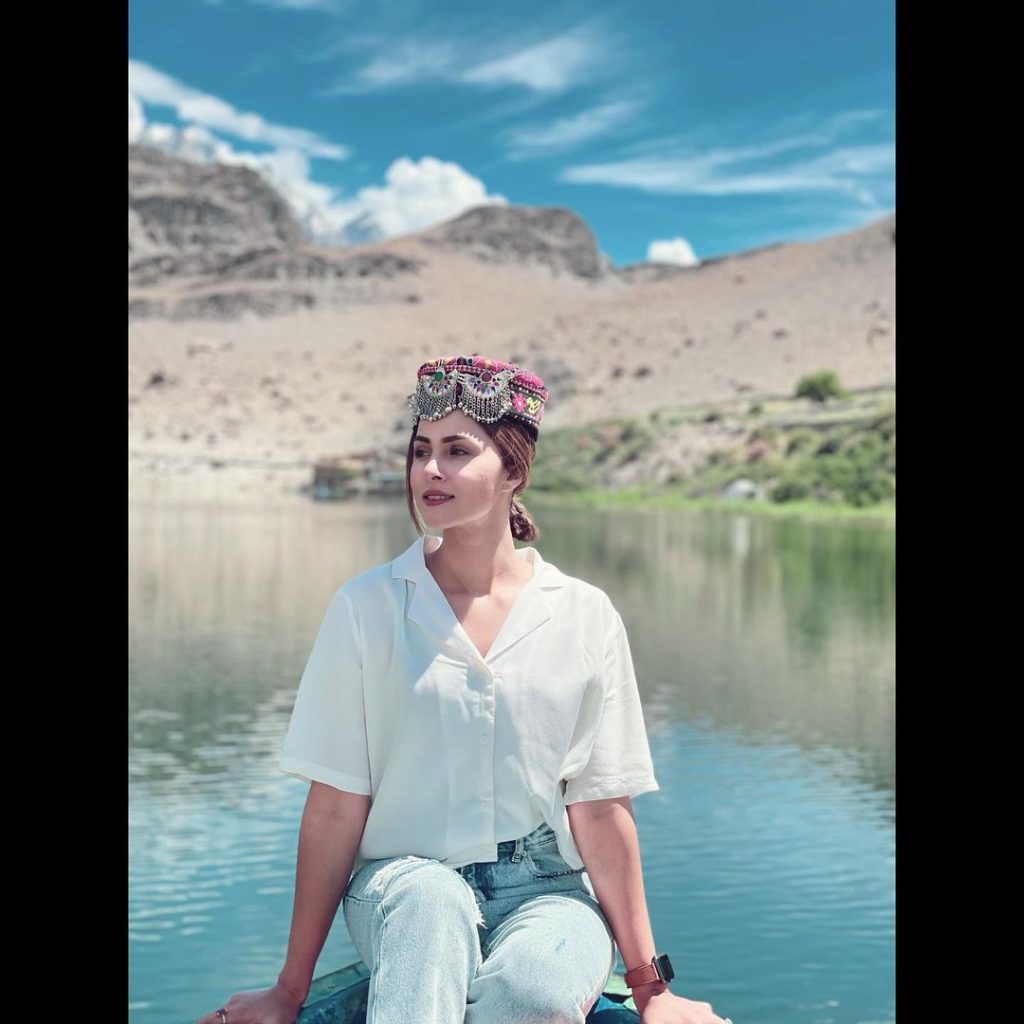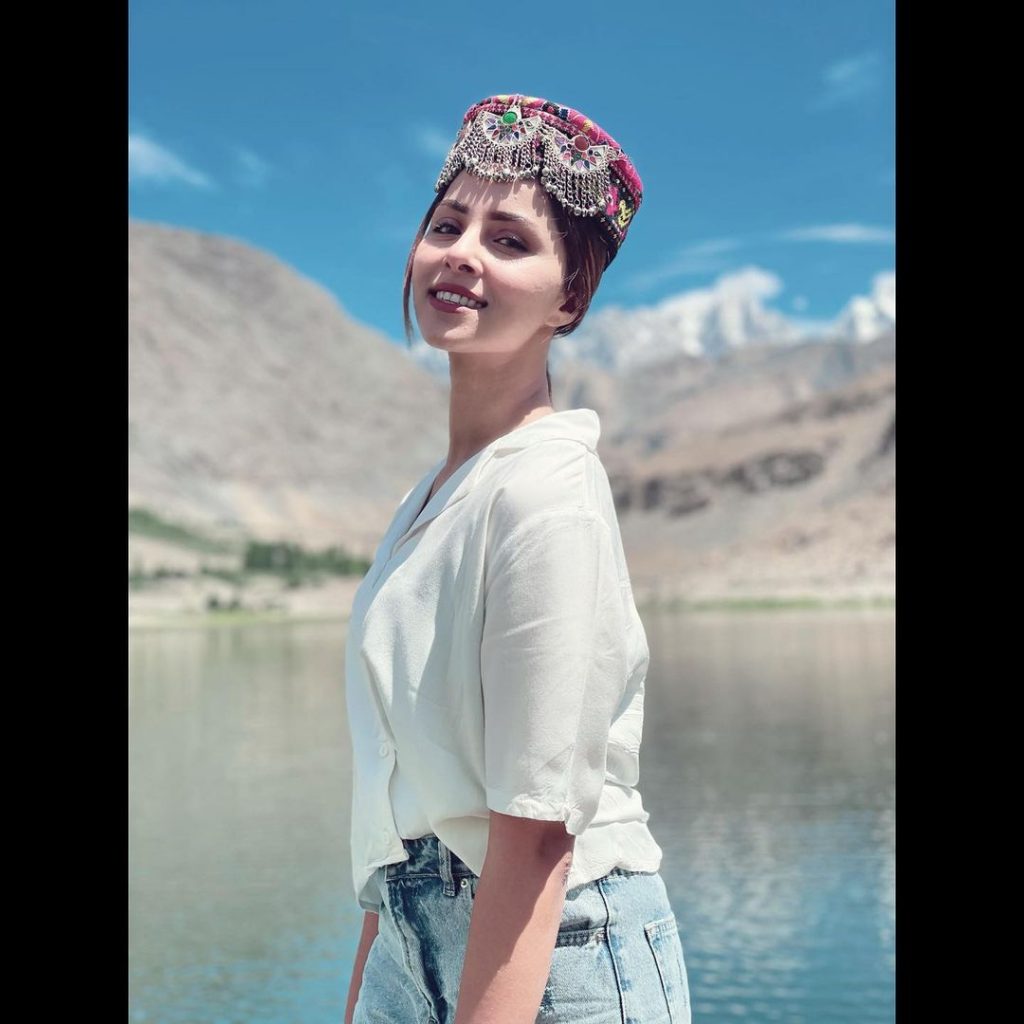 Nimra Khan is currently touring Pakistan's Northern Areas, which are breathtakingly beautiful. She used social media to show her fans and followers photos from her vacation. In the photographs, she looked gorgeous.
Take a peek at these photos of Nimra Khan on vacation in Pakistan's Northern Areas: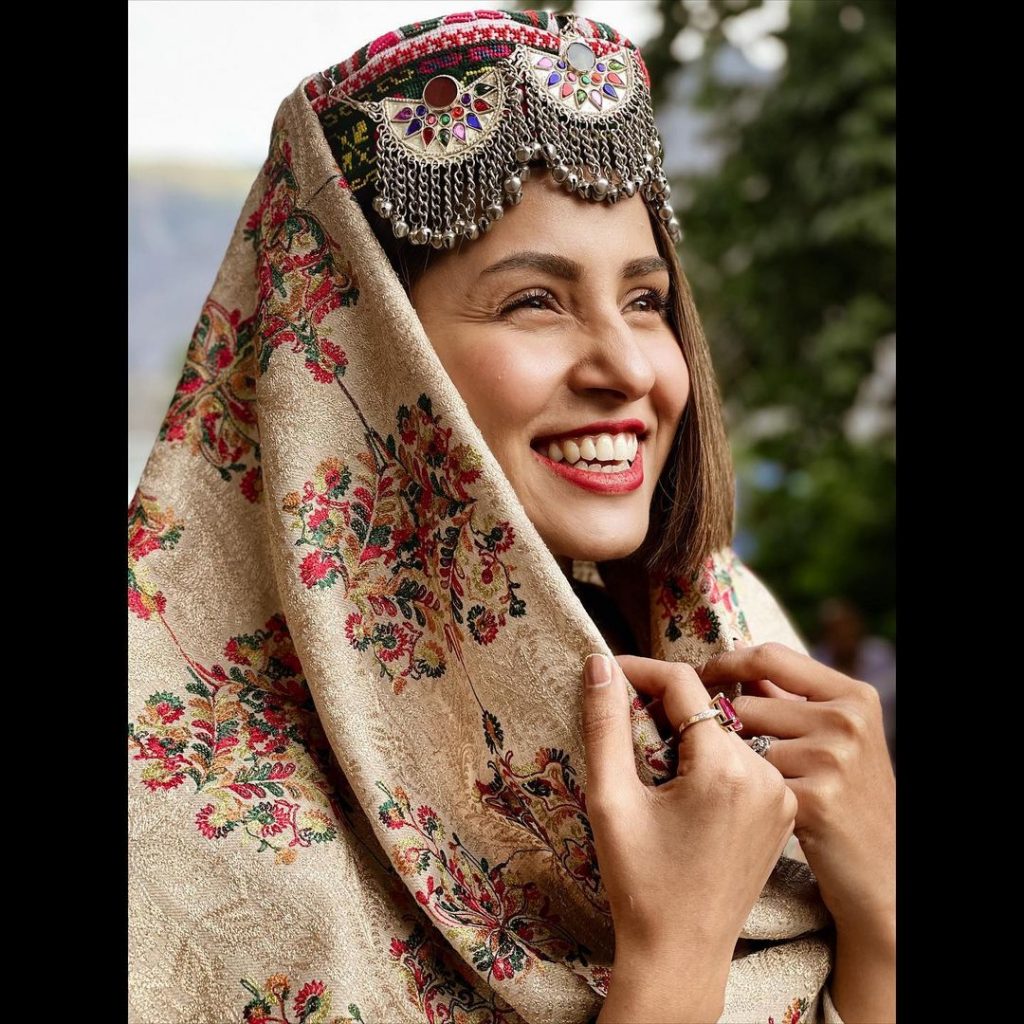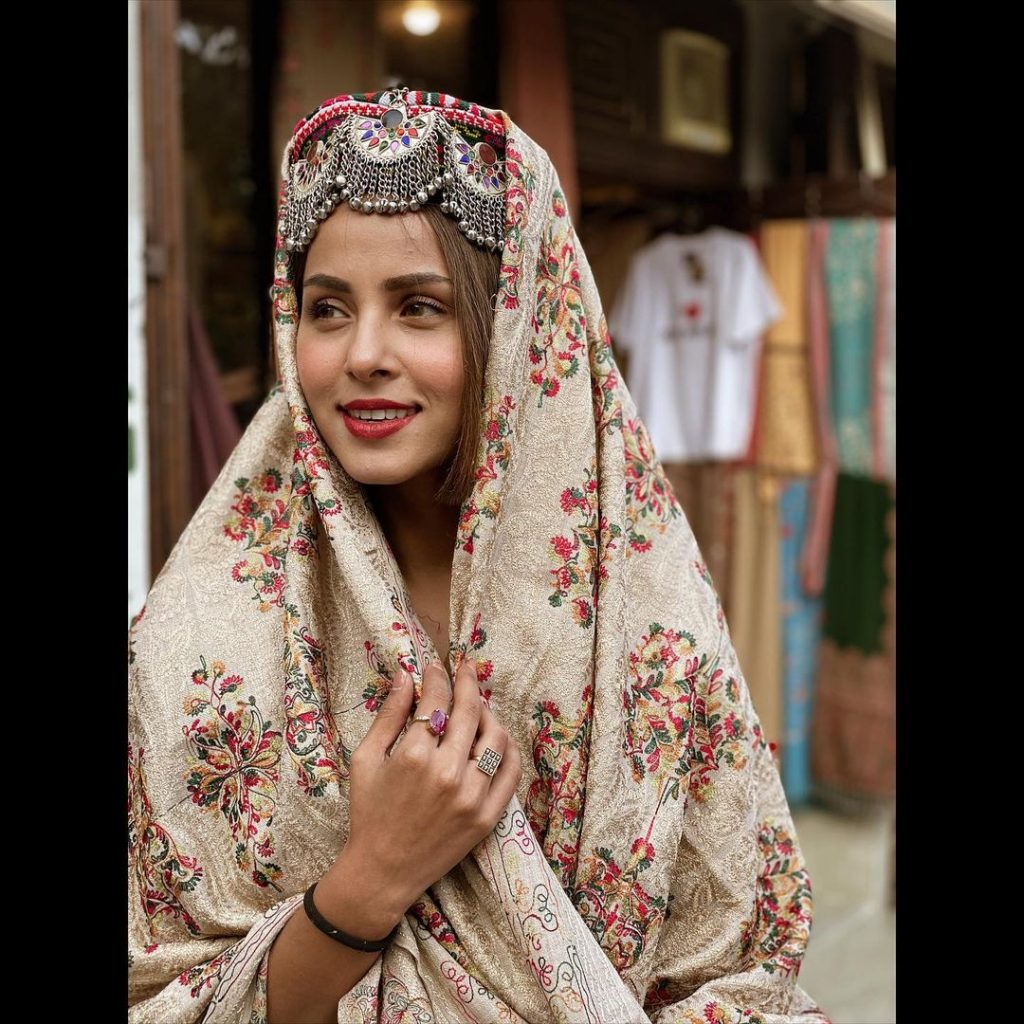 Nimra Khan is a well-known Pakistani actress who made her acting debut in 2013 when she landed a lead role in PTV's drama series "Khawab Tabeer." Many directors took notice of her acting, and she was offered more series. She is also a lovely model who has worked with a variety of brands and walked the runway for several well-known designers.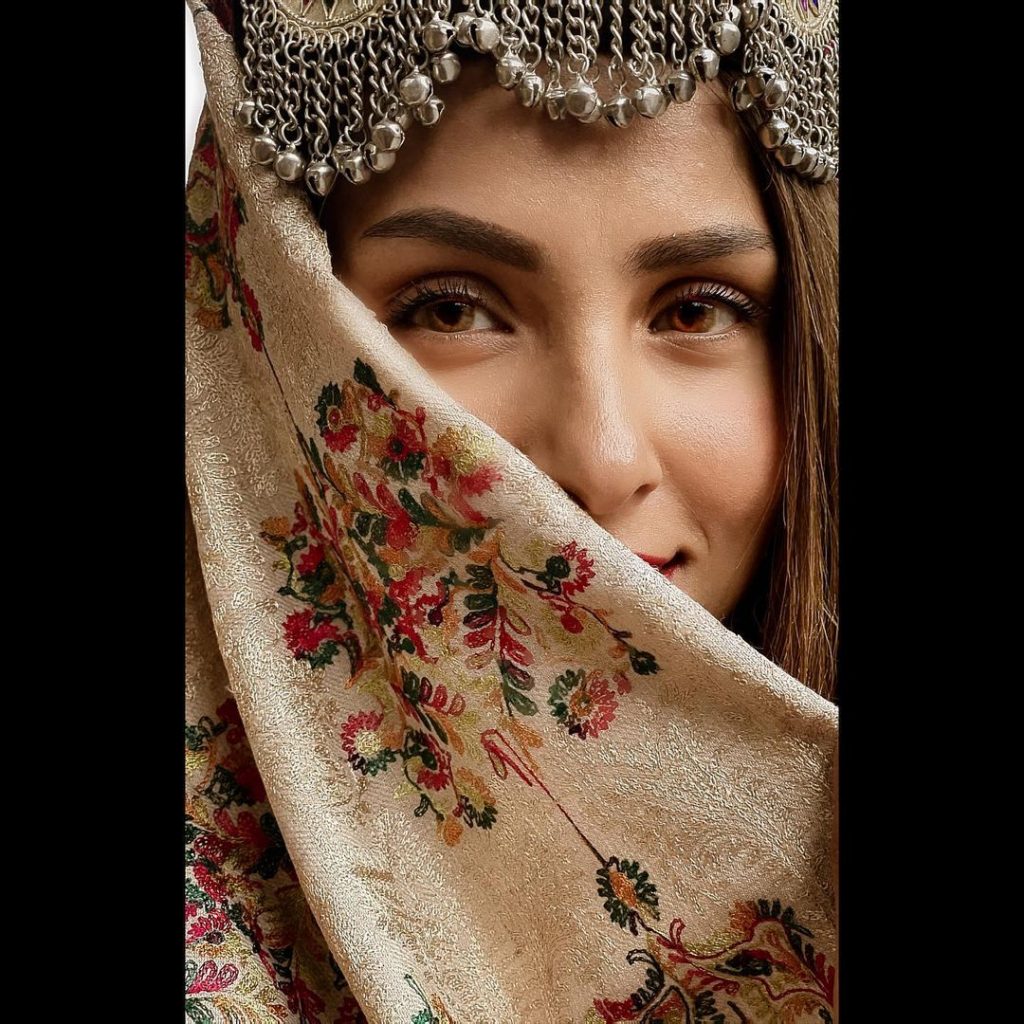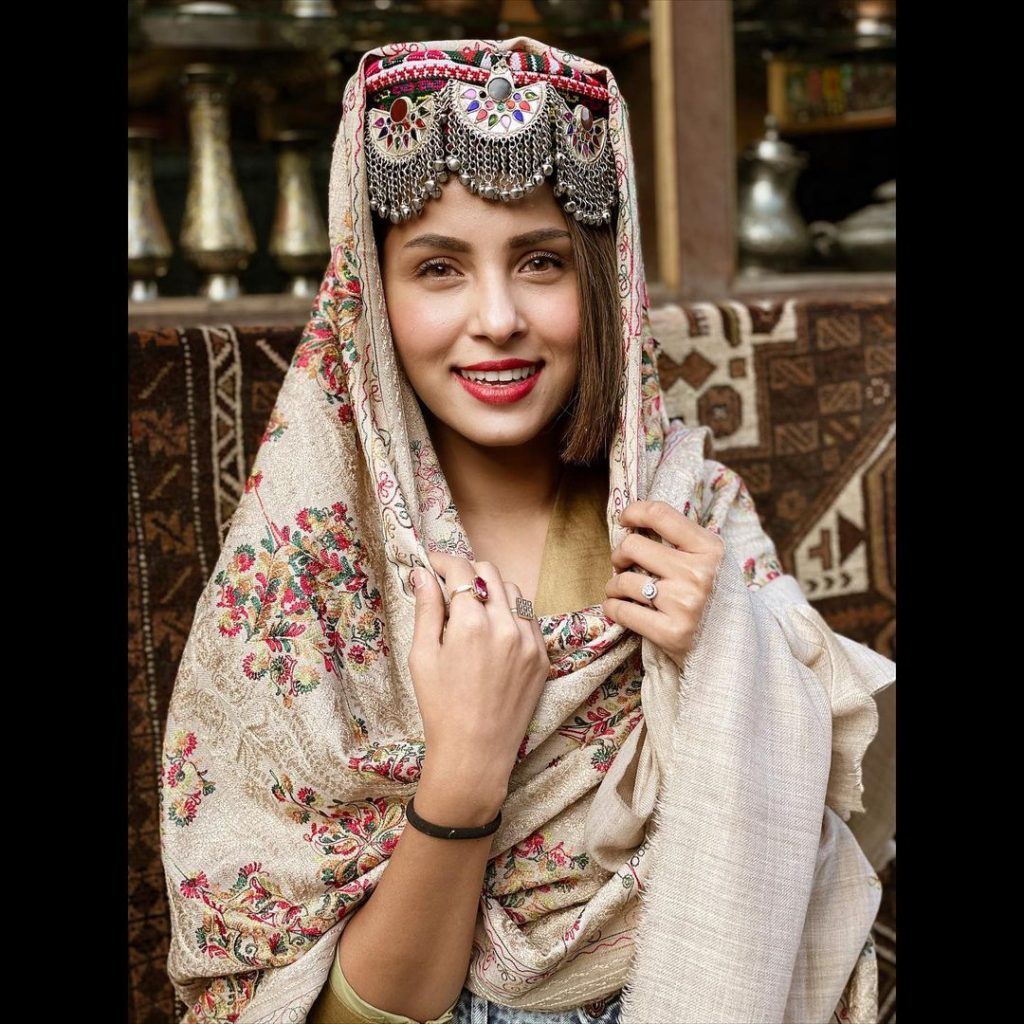 Nimra Khan, who is always stunning, has recently treated fans to a spectacular photoshoot in the Northern areas, which makes her look like a timeless beauty. Nimra Khan's modest clothes exude ethereal charm and elegance.