Brilliant Hassan Ali, a member of the Pakistani cricket team, recently celebrated his gorgeous daughter Helena Hassan Ali's first birthday. Hasan Ali and his wife, Samiya Khan, threw a lovely unicorn-themed birthday celebration for their daughter. The gathering was set up in a dreamlike and lovely manner. Both parents paid their respects to the love of their lives.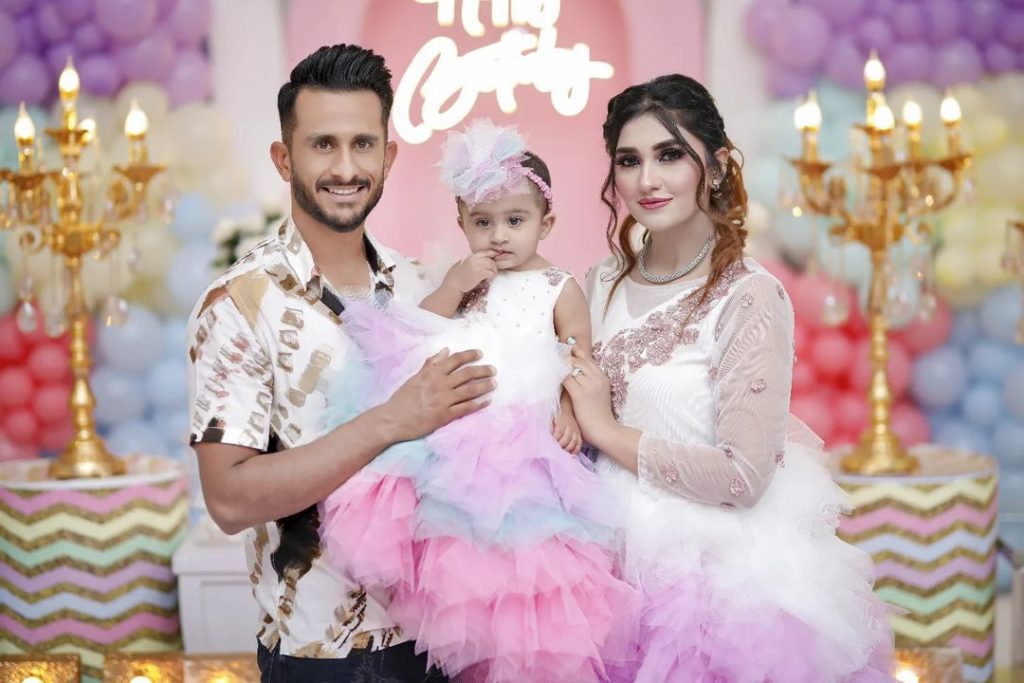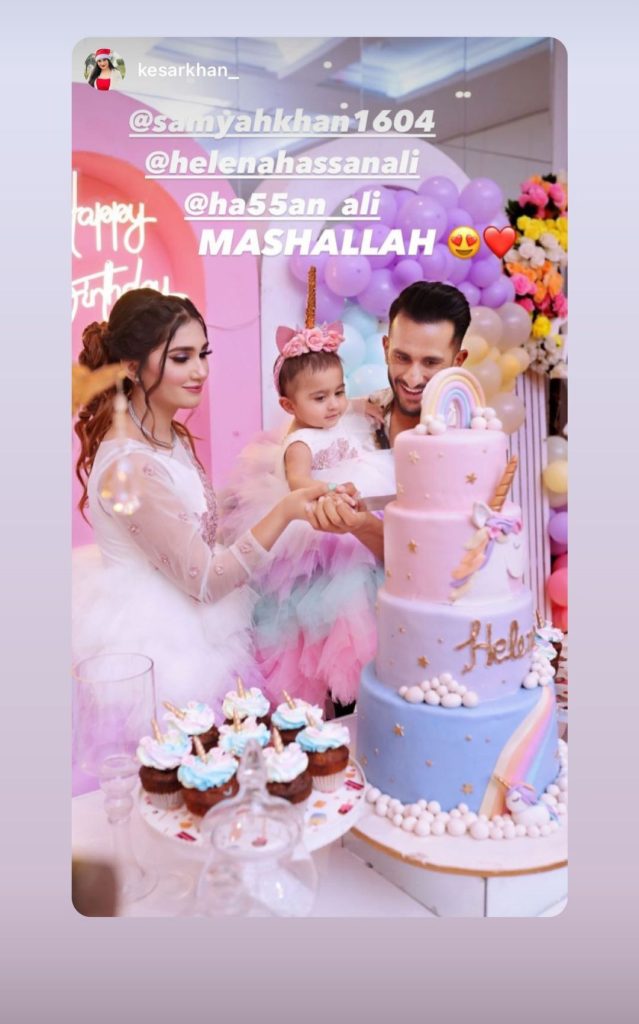 The couple invited their cricket-related friends and coworkers. Helena Hassan Ali wore a lovely outfit that made her look admirable and cute. On her special day, she posed twice in pink and white gowns. Helena Hassan Ali and Samiya Khan shared wonderful photos of Helena Hassan Ali's birthday party. Take a peek at the images below.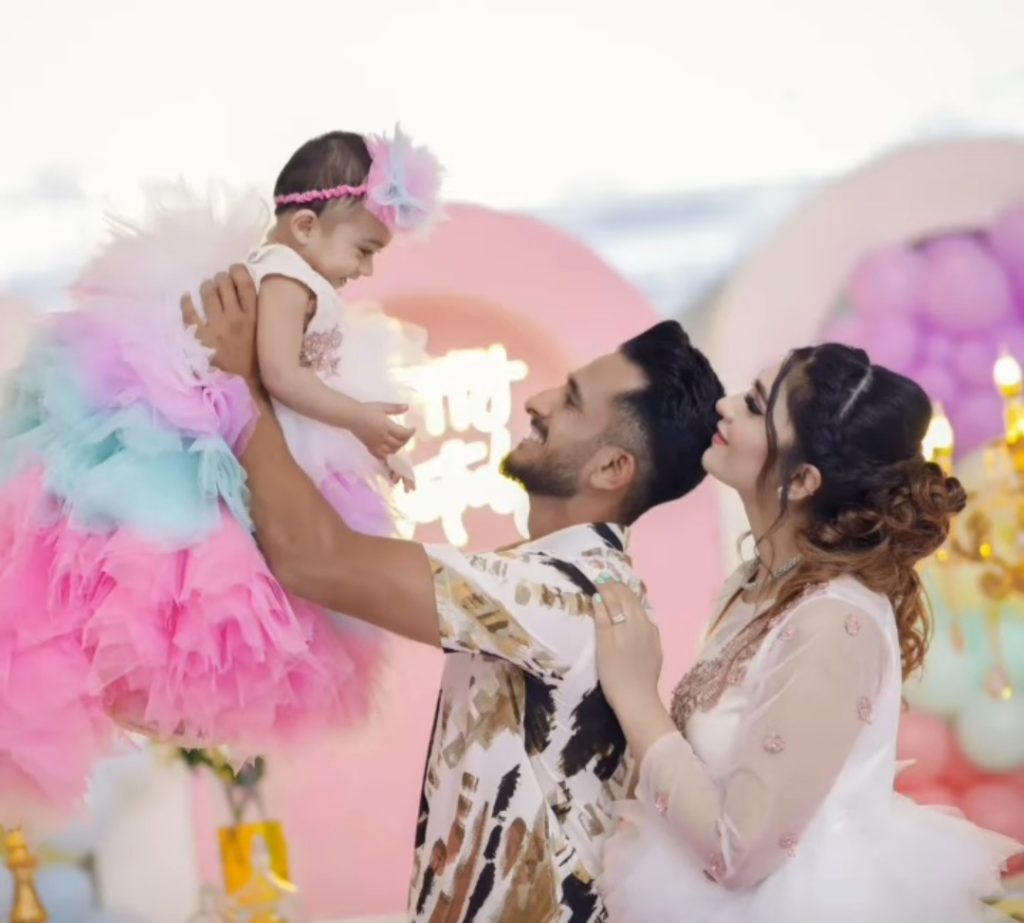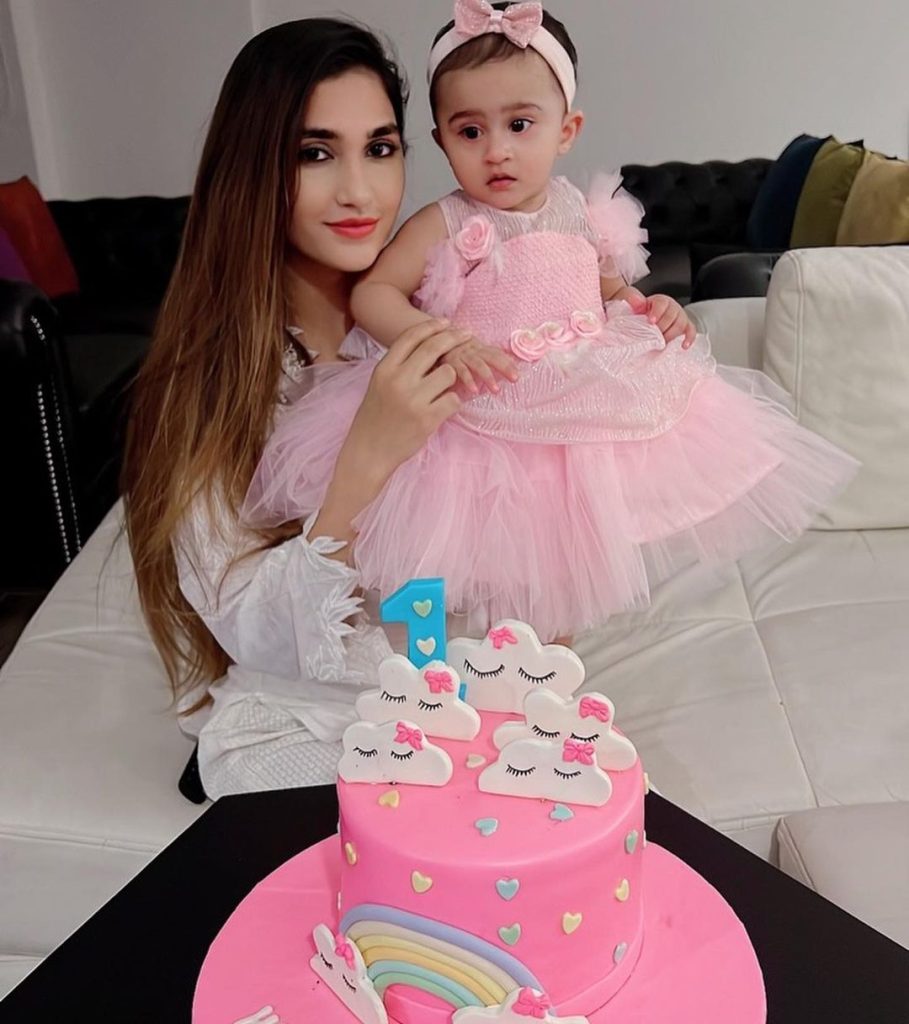 Hassan Ali is a Pakistani cricketer with a lot of talent. He is a successful bowler who debuted for Sialkot in the first-class format in October 2013. In August 2016, the cricketer made his international debut for Pakistan in One-Day International (ODI) match. He was also a member of Pakistan's winning ICC Champions Trophy side in 2017.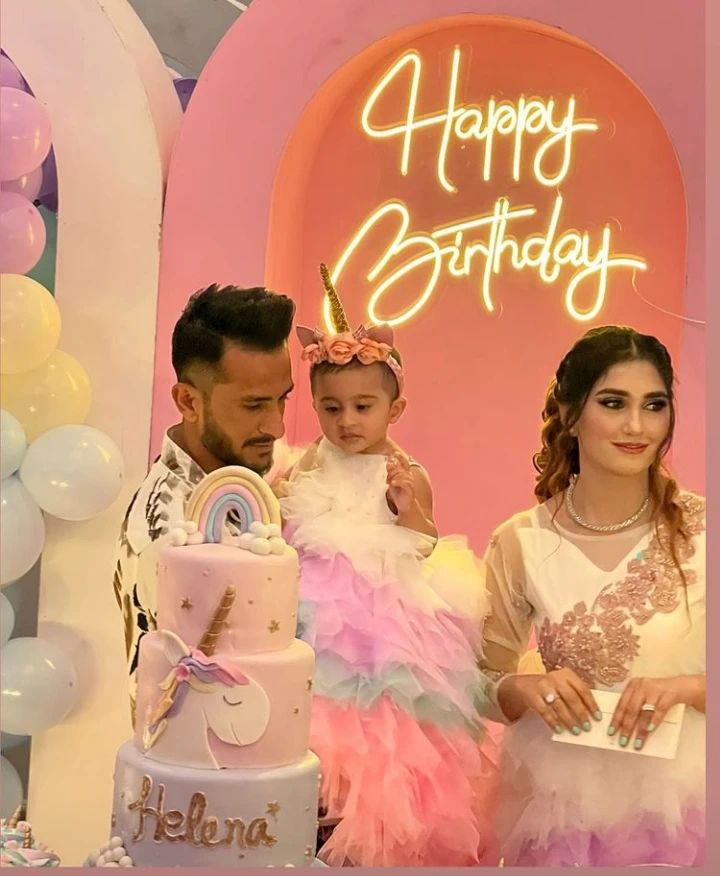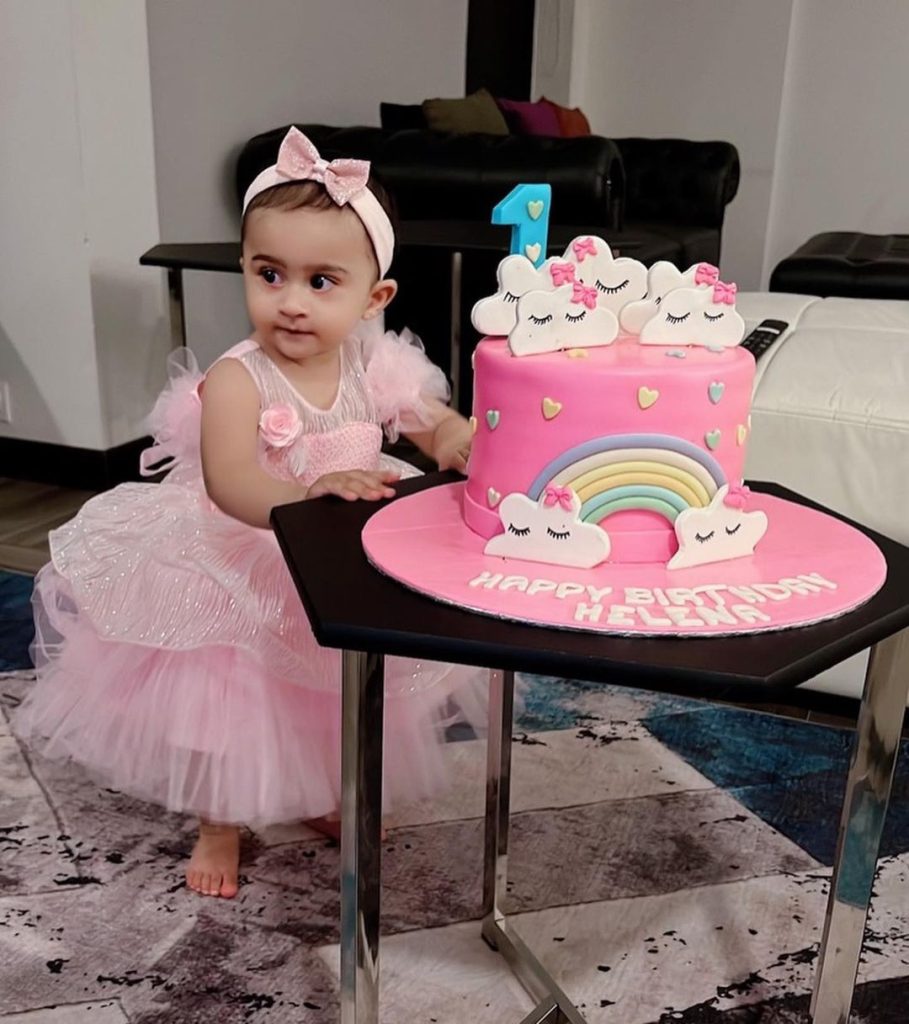 Hassan Ali is married to his Indian Muslim wife, Samiya Khan. The duo is quite adorable, and they are happily married. Halena Hassan Ali, their gorgeous daughter, is also a part of the family.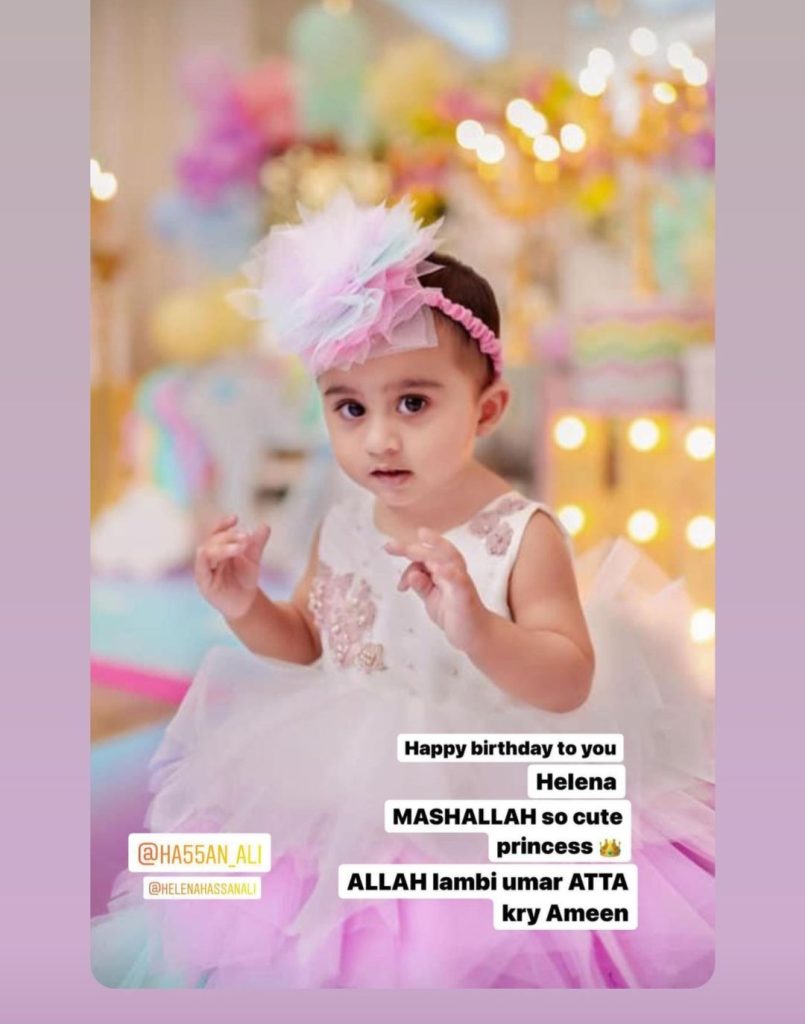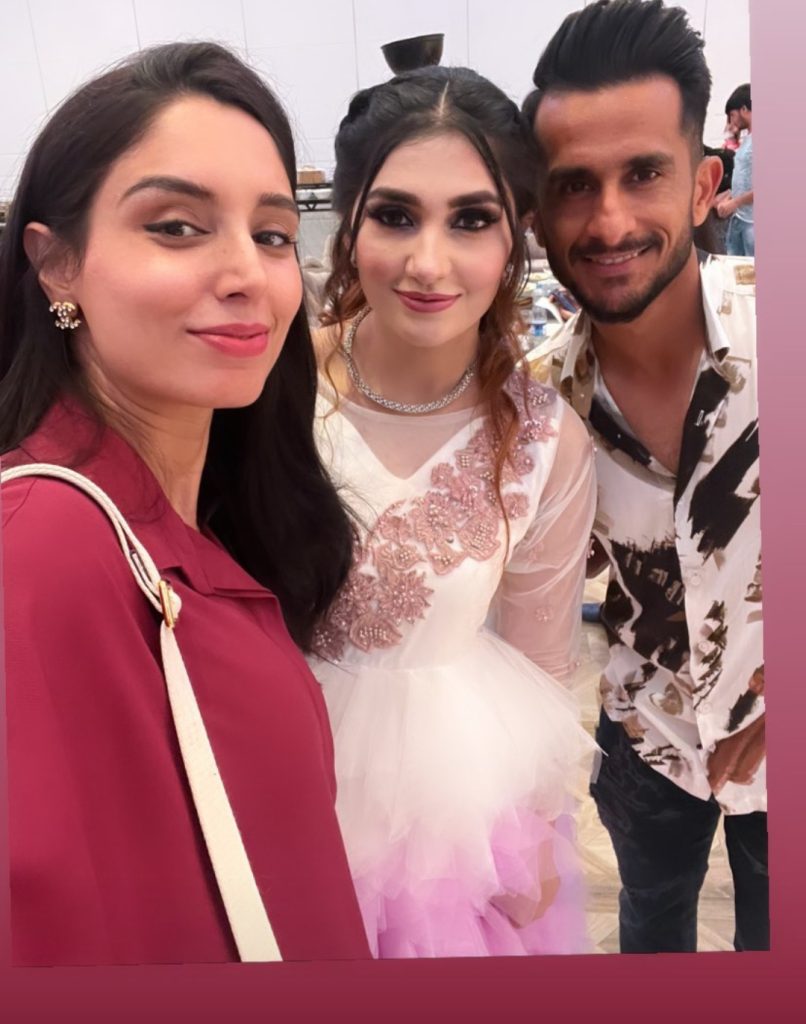 We've recently seen the couple at their daughter's birthday party. They were also seen having a good time together. Hassan's wife, Samiya Khan, has also shared her own photos from the party, which show her in a variety of bright ensembles. Take a peek around!