The 3rd of April was a day when the national and international media focused their attention on Pakistan. Imran Ahmed Khan Niazi, Pakistan's Prime Minister, is facing a No Confidence Motion in the National Assembly, with the united opposition seeking to depose him.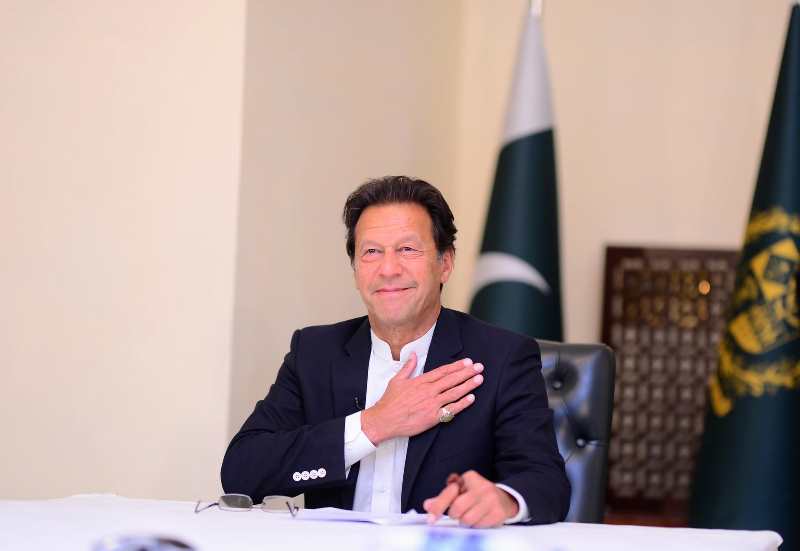 On Sunday, Prime Minister Narendra Modi promised to surprise everyone, and he did so when Deputy Speaker Qasim Khan Suri threw out the NCM under Article 5 of the constitution, which deals with state loyalty. Many people are ecstatic, and Pakistani celebrities are also expressing their feelings and ideas about the result:
Actor Haroon Shahid wrote long tweets in the favour of Imran Khan and criticised the people who were against the Prime Minister.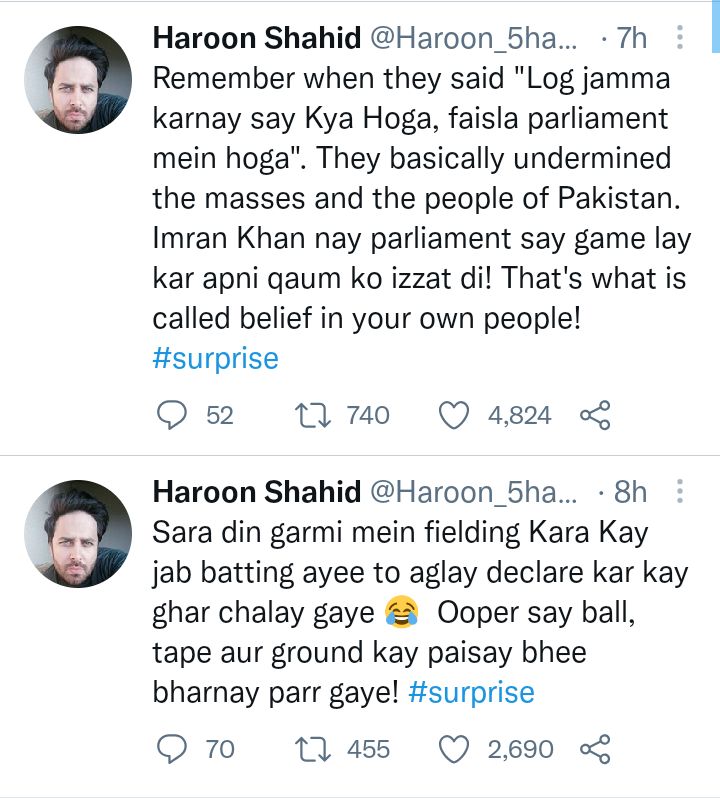 Shaan Shahid, along with Khalil ur Rahman Qamar met Imran Khan a day before the no-confidence voting. Shaan congratulated IK on his success.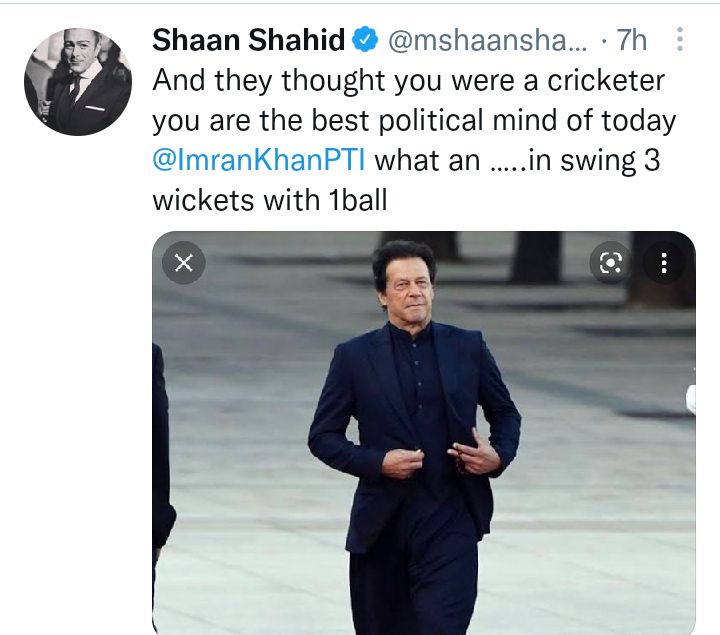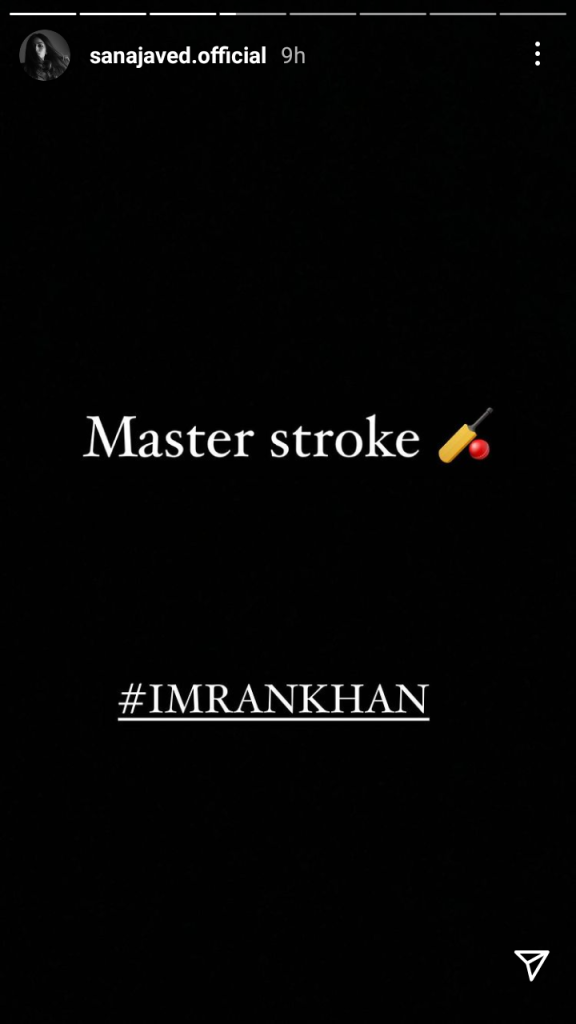 Veteran actress and host Samina Peerzada said that we should give only the public the right to decide who their leader should be. Samina urged the state to hold an early elections.