Alizeh Shah is a recent and noteworthy addition to the showbiz business who is currently ruling the television screens. Her acting career began with the Hum TV drama series "Daldal." Alizeh Shah made her big-screen debut in 2018 with Mahira Khan and Bilal Ashraf in the film "Superstar." The film became one of the year's biggest blockbusters. Alizeh Shah is a stunning addition to the Pakistani entertainment scene. Her back-to-back popular dramas, Ishq Tamasha, Dil Moum Ka Dia, Ehd E Wafa, and Mera Dil Mera Dushman, helped her gain renown.
Take a look at the recent gorgeous photos of Alizeh in a black frock: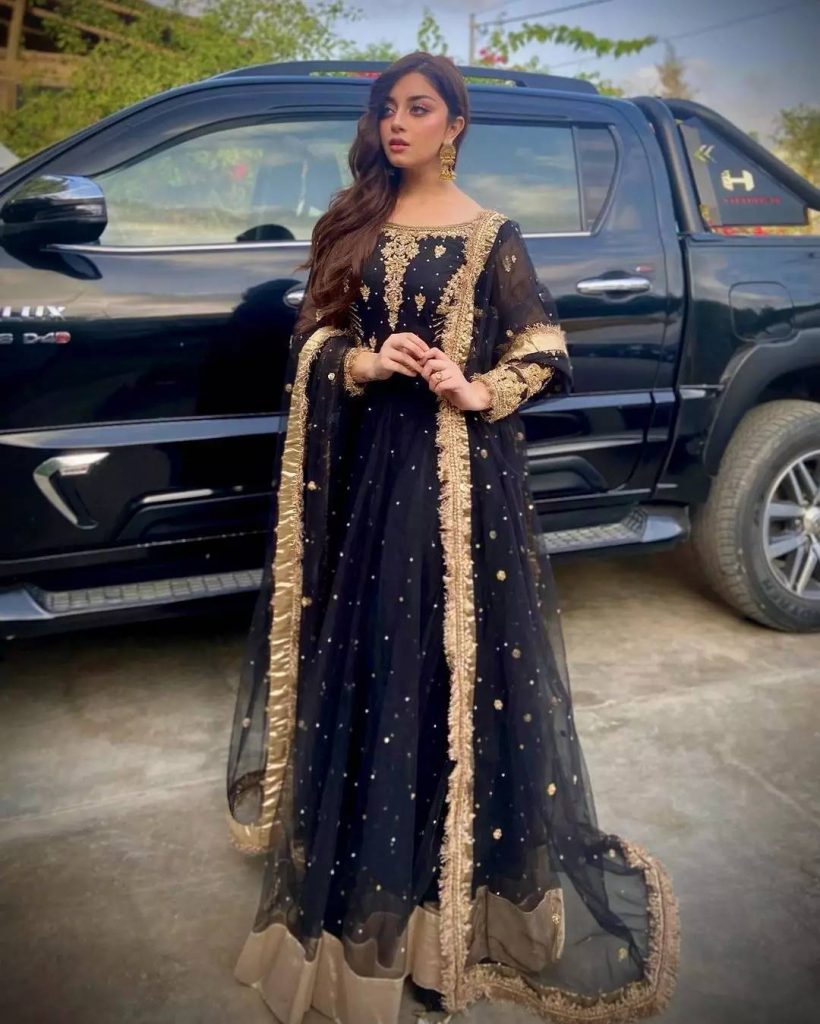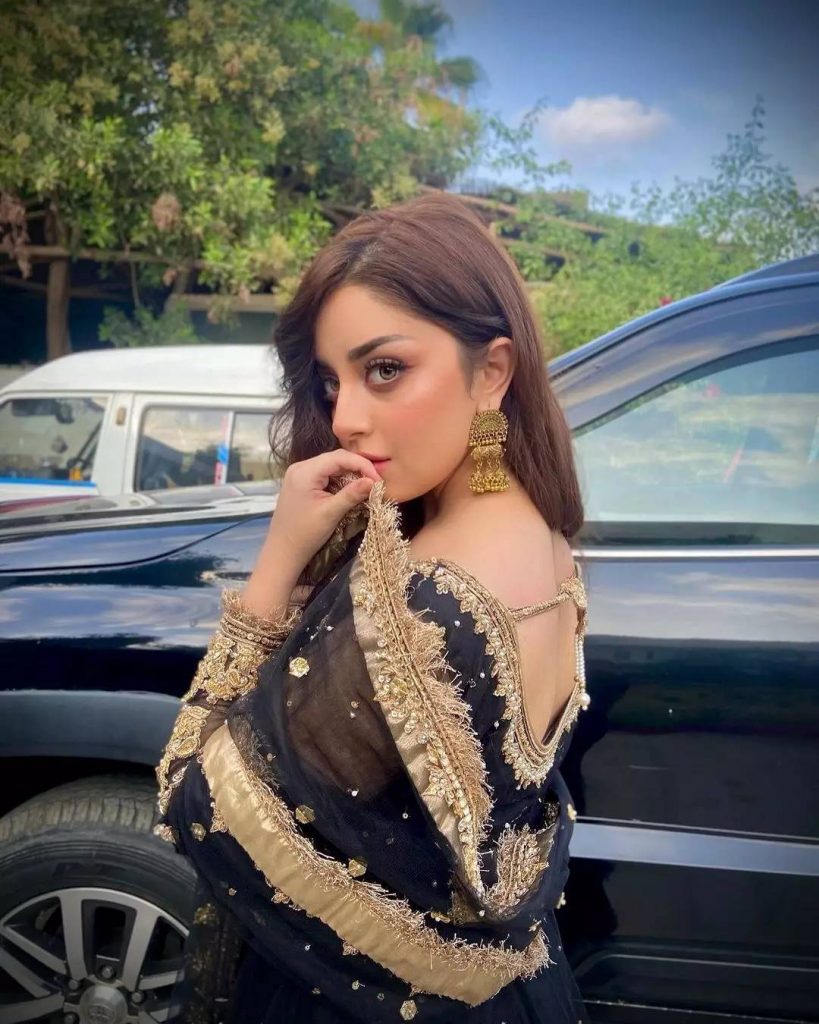 Because of her outspoken attitude, Alizeh Shah is frequently subjected to harsh public criticism. She isn't afraid to express her strong thoughts. She previously stated that people in this country may not wear the clothes of their choice, which sparked outrage. Fans only criticise her after she makes big statements, even if she dresses modestly in oriental clothing.
She just shared some stunning photos of herself in a black gown that was completely covered except for the back. Fans began to criticise her shortly after seeing her photos, with one commenting that she no longer looks the same after what she has done to herself. One fan stated she likes to dress in shorts all the time. A few fans have complained that she is simply too modern. A few followers showered her with affection, but most of them chastised her for wearing a fully covered garment that exposed her back.