Mariyam Nafees is a beautiful Pakistani model and television actress. The actor began her career as Zarminey in the Hum TV drama series Diyar-e-Dil, alongside Osman Khalid Butt, who played her brother's part. Her other outstanding dramas are Yaqeen Ka Safar, Mohabbat Chor Di Maine, and Kamzarf, among others.
The actress married her buddy Amaan last year. Mariyam's wedding was gorgeous and lively, and she invited all of her friends to Swat for a unique destination wedding.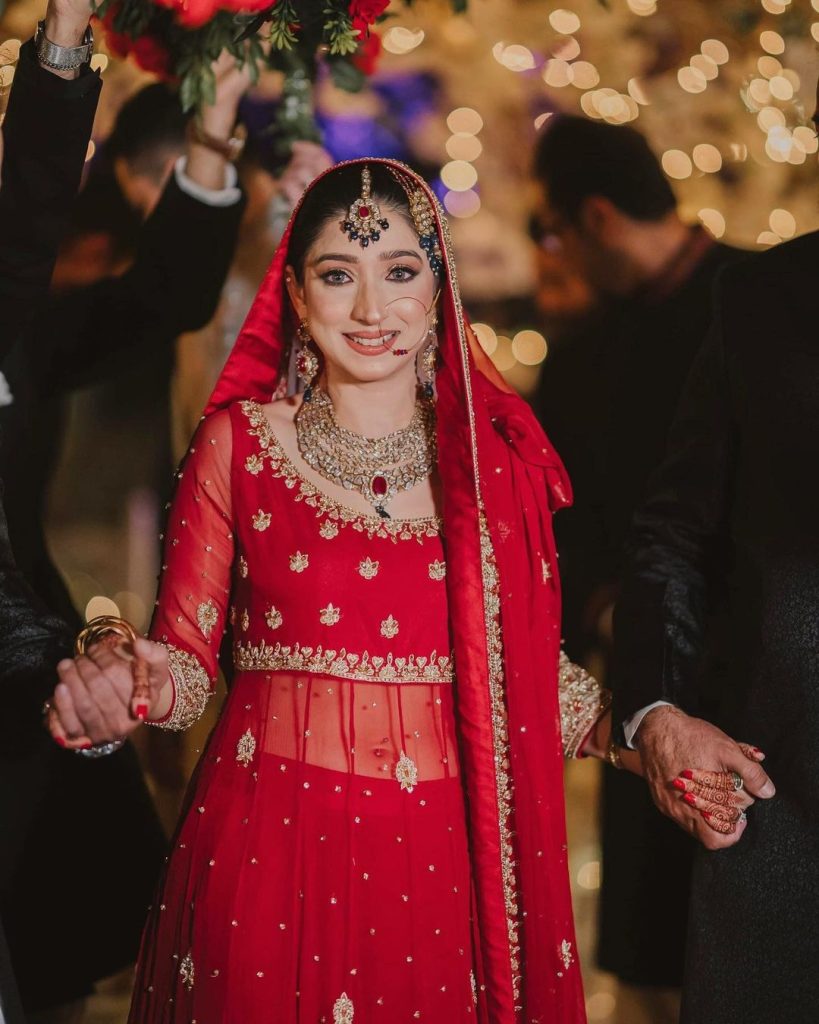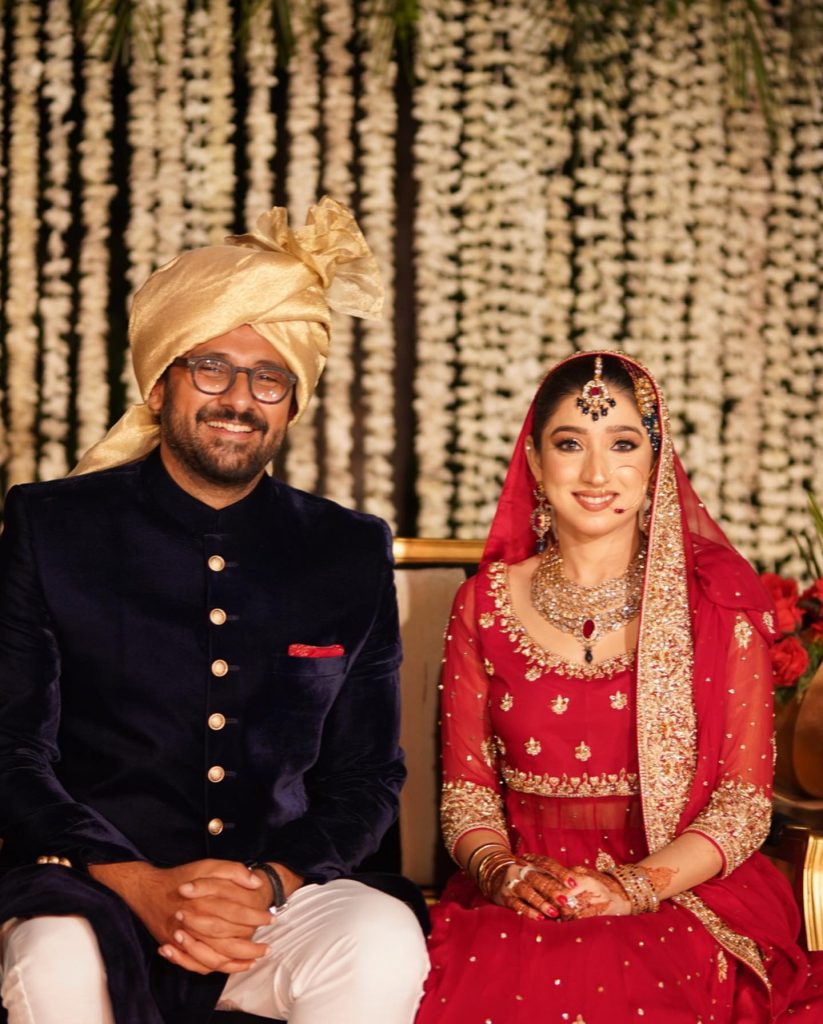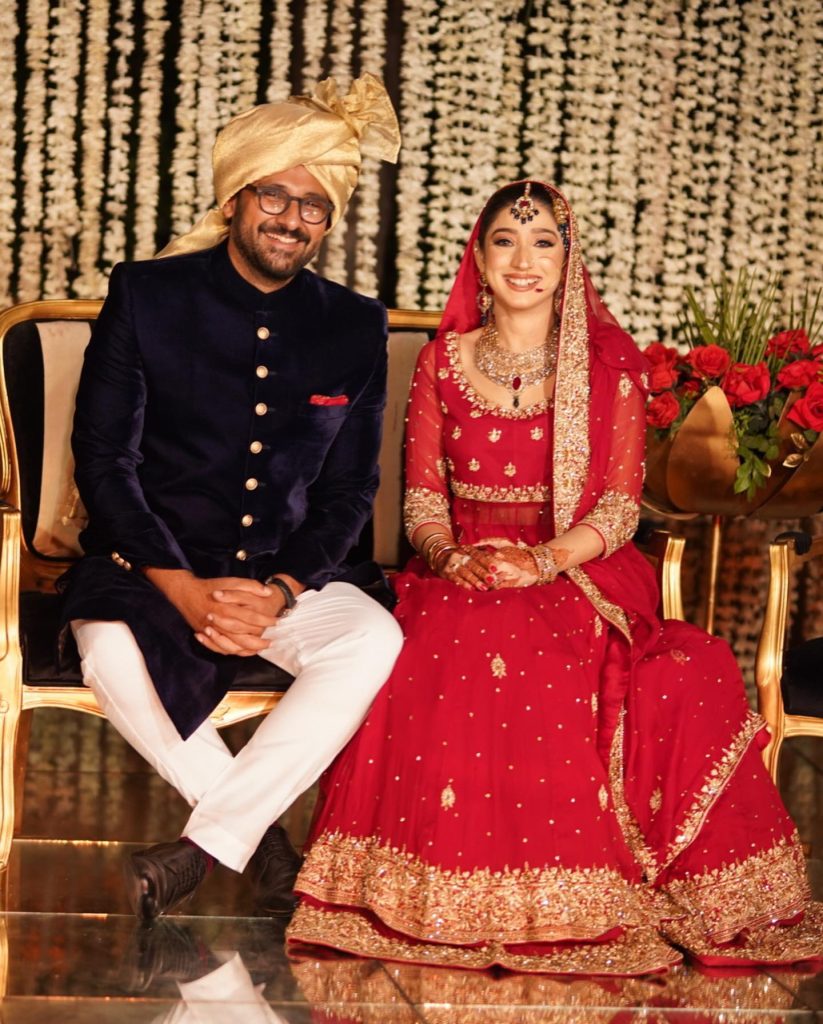 Mariyam Nafees's Shehndi Night was a lot of fun, and her companion even danced. The wedding was attended by Ahmed Ali Akbar, Osman Khalid Butt, Hajra Yamin, Rushna Khan, Rabab Hashim, Mansha Pasha, and Jabran Nasir. Shehndi was attended by all of her pals, and they all danced their hearts out.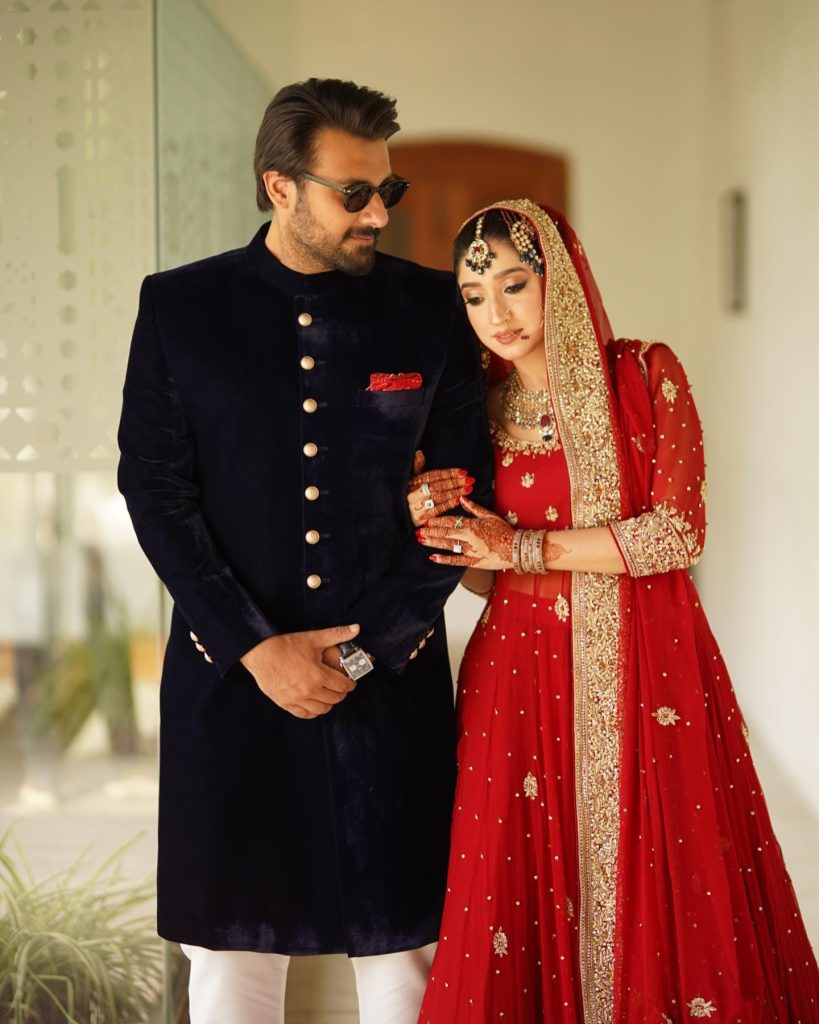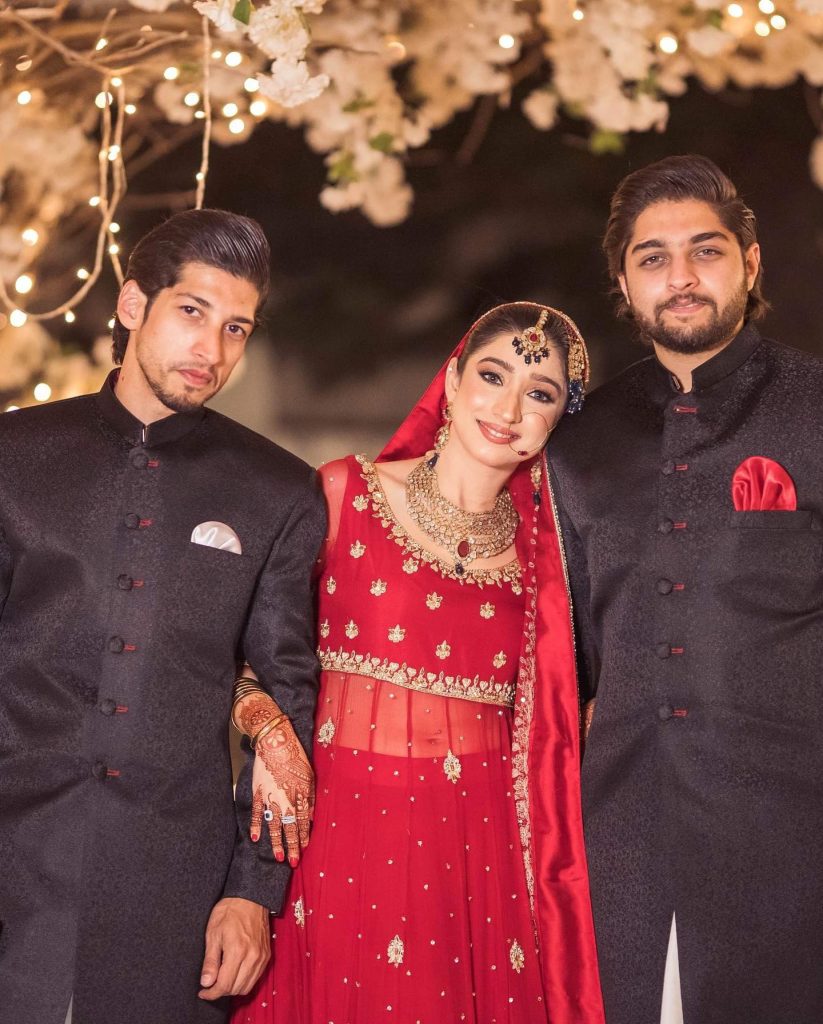 Mariyam Nafees looked stunning in her deep red, gold-embroidered ensemble. Mariyam's wedding was very lively and lovely, as captured by photographer Maha Wajahat. Take a peek at the images below.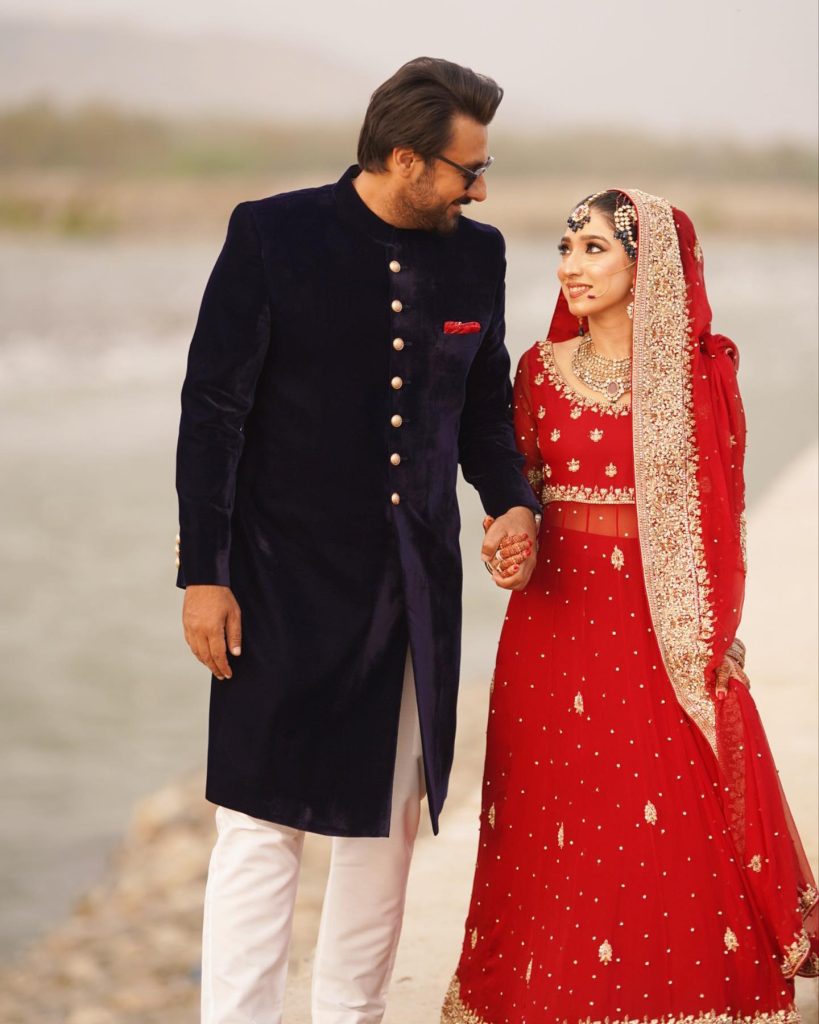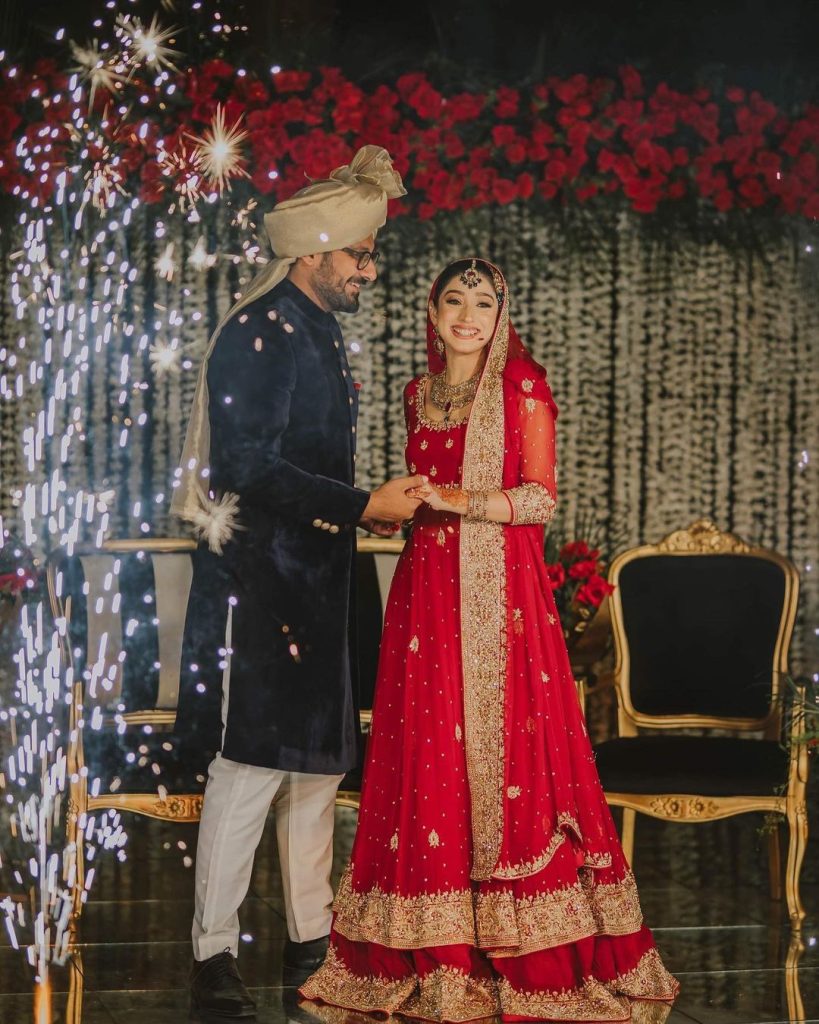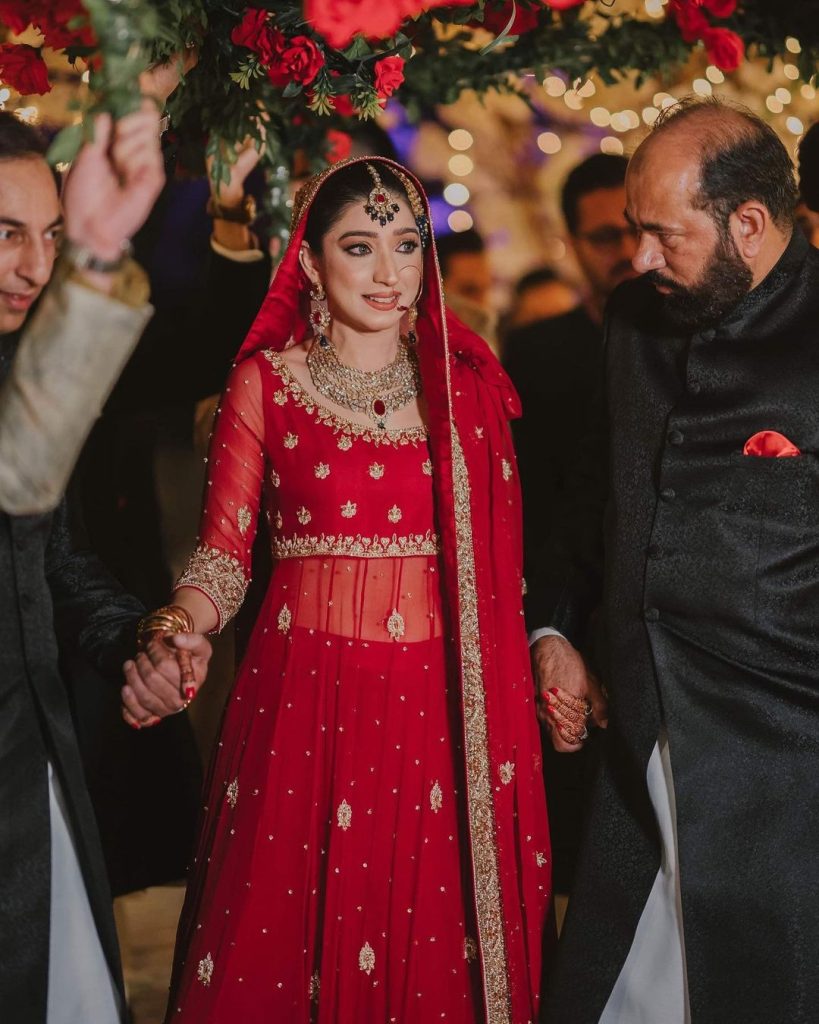 Mariyam Nafees, who is always stunning and talented, married filmmaker Amaan Ahmed in a lovely Nikkah ceremony in Islamabad earlier this week. Mariyam looked absolutely stunning in her "Maha Wajahat Khan" simple white bridal gown.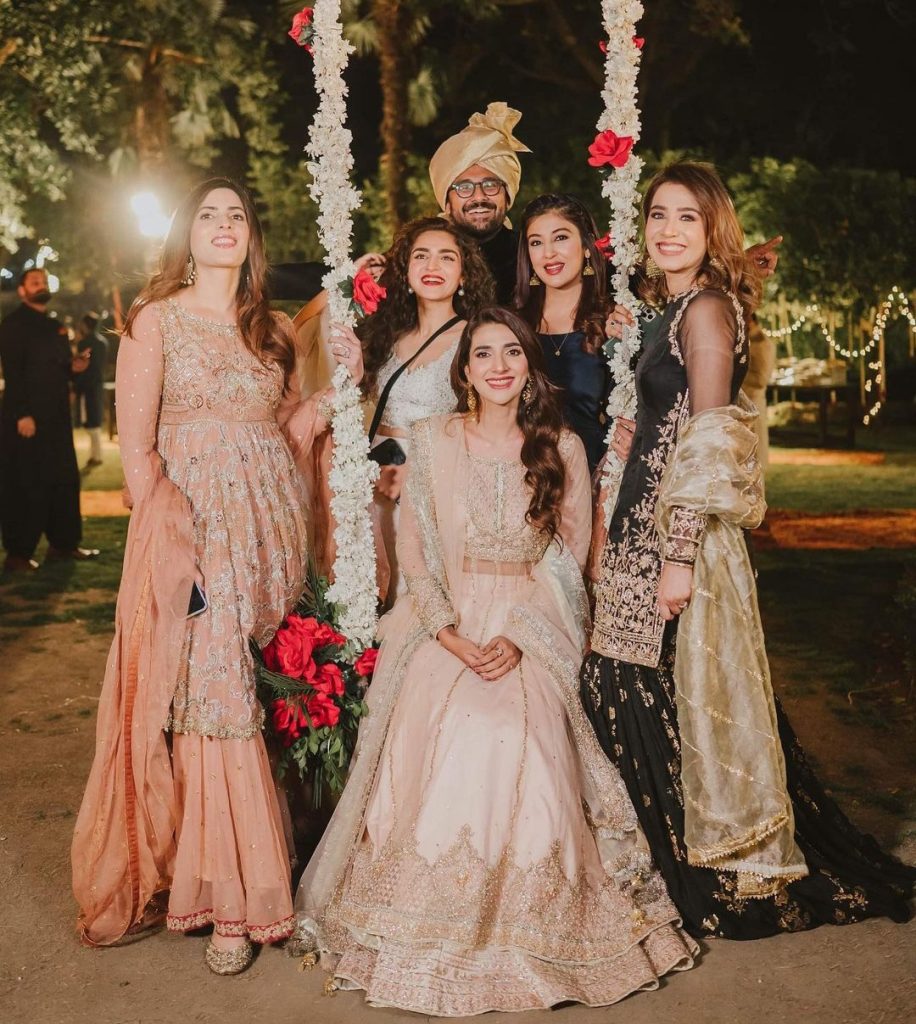 Mariyam Nafees' glamorous shendi ceremony for her destination wedding in Swat, Pakistan, took place last night. Mariyam Nafees' wedding was attended by a number of well-known celebrities. Ahmed Ali Akbar, Osman Khalid Butt, Mehar Bano, and Hajra Yamin, Mariyam's close pals, lit up the dance floor with their deadly movements. The bride was seen dancing with her friends and family during her shendi ceremony.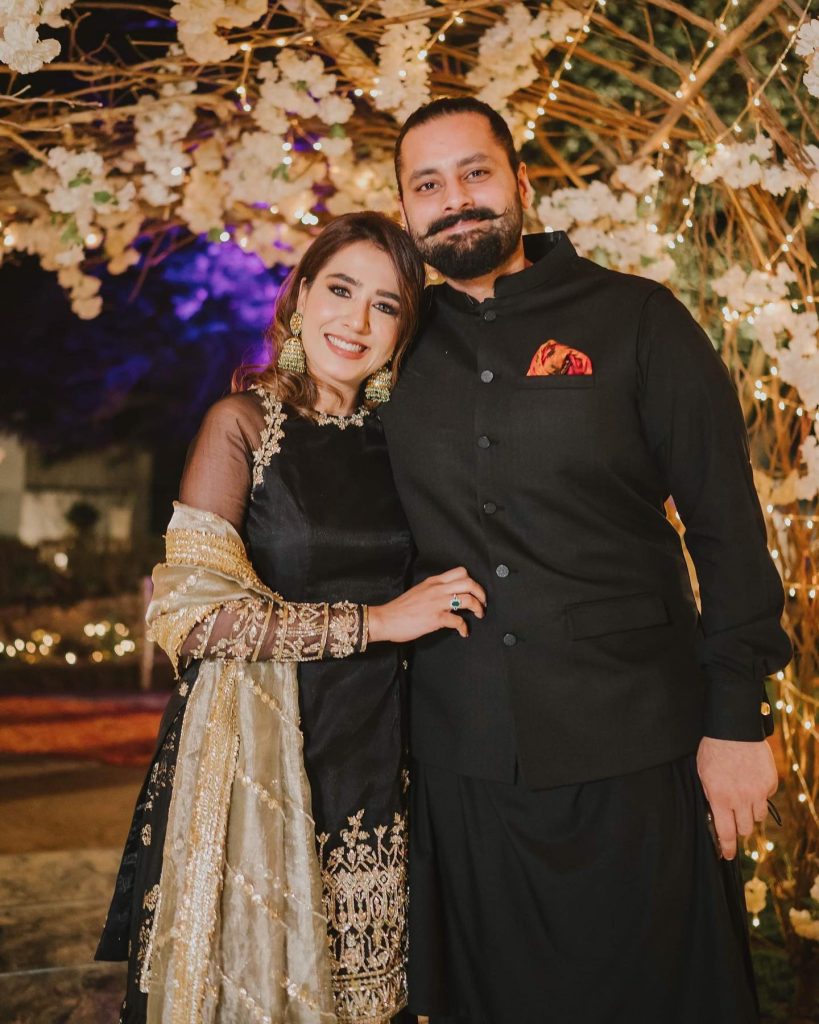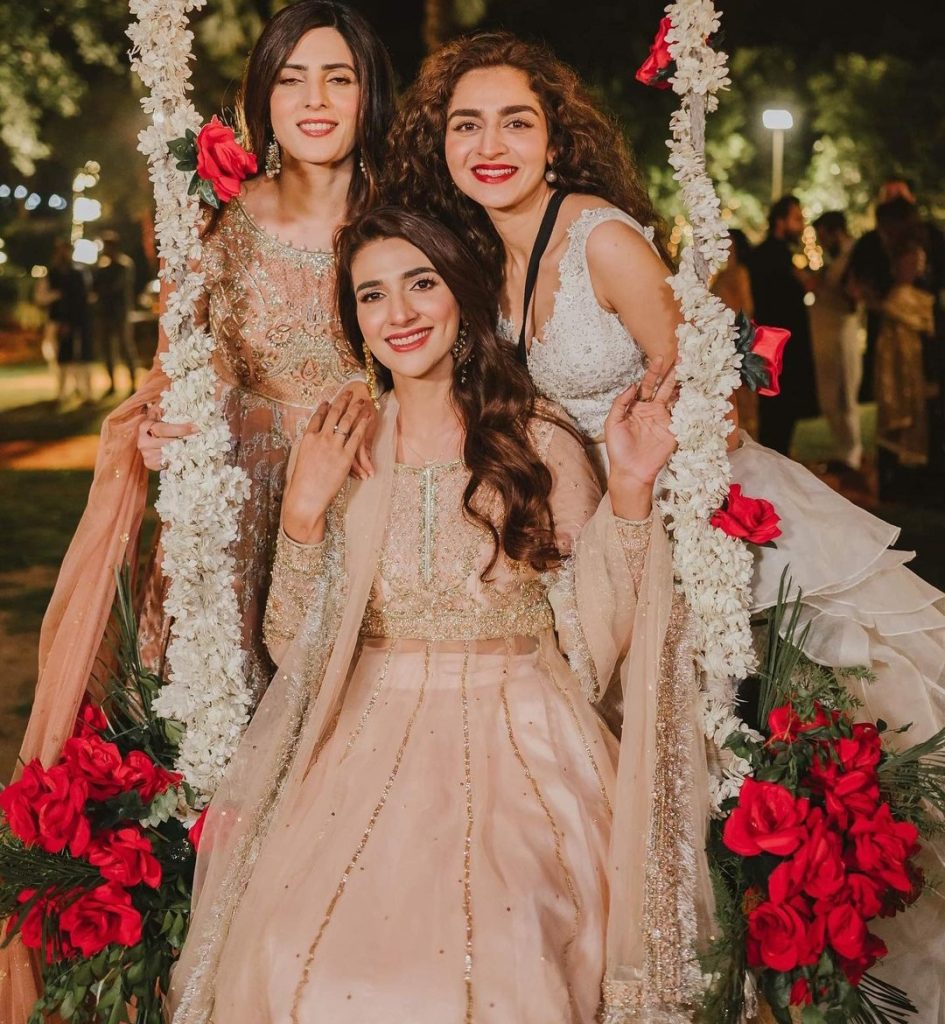 The public was quick to reply as Mariyam Nafees' dance videos began to circulate on social media. Mariyam Nafees was chastised on the internet for dancing at her own ceremony and not behaving as a proper bride should.