Aiman Khan and Muneeb Butt make a charming celebrity couple, and their followers adore them. They are well-known Pakistani celebrities, with millions of admirers. In 2018, the adorable celebrity couple tied the knot. Aiman and Muneeb have a beautiful 2-year-old daughter named Amal Muneeb. The couple enjoys spending their free time with their family and friends, as well as taking vacations to various lovely locations.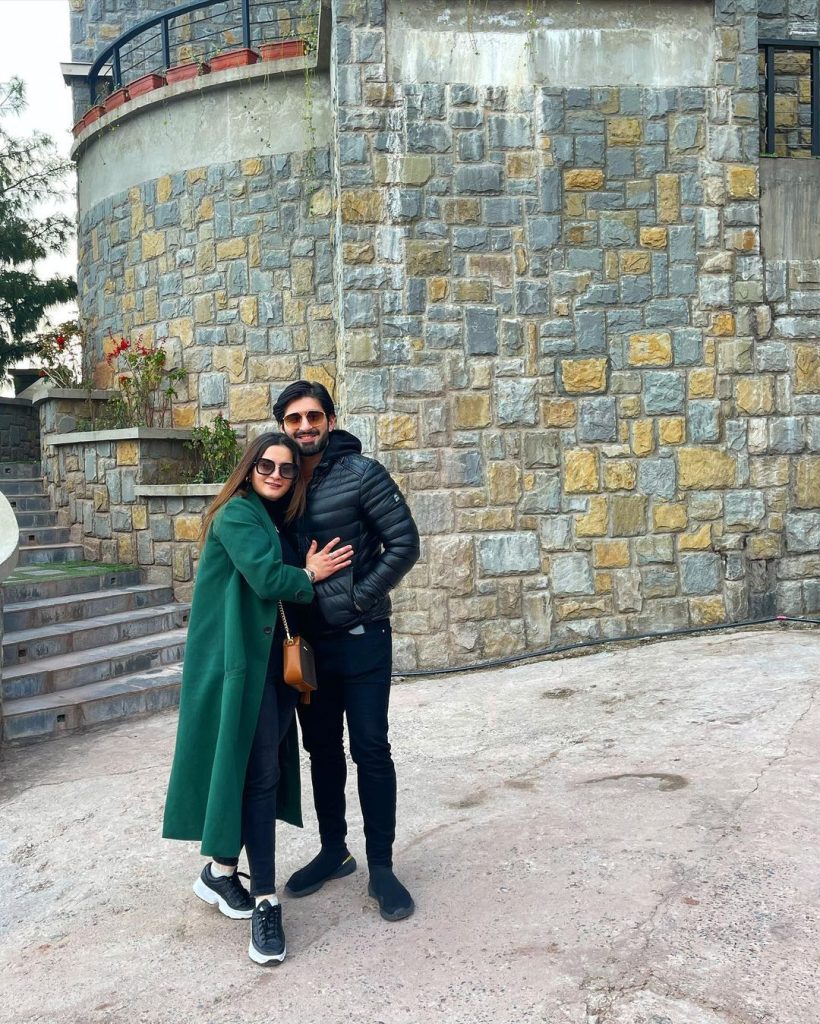 Aiman Khan and Muneeb during the Liberty Lahore Brand Store Launch. Aiman Khan and Muneeb Butt attend the grand inauguration of Rsheen Official, a bridal and formal wear boutique in Liberty Market Lahore. Mashallah, they both appear to be a cute couple.
@rsheenofficial debuts at Lahore's Liberty Market, where it will sell its exclusive wedding and formal collections, as well as designer suits, loose fabrics, and other labels. The event, which was coordinated by @arprofficial, was attended by the crème de la crème of Lahore and took place on March 25, 5–9 pm in Liberty, near Variety Books, where they displayed their exclusive wedding and formal collections among products from other labels.
The cute duo enjoys taking long vacations with their friends and family, and they frequently share adorable family photos with their fans. The pair are currently in Murree, where Aiman and Muneeb are spending time with Aiman's family.
Aiman Khan recently spent time in Dubai with her husband and children. They were treated to exotic destinations and lavish treatment. Looking at her images, it appears that Amal Muneeb had a good time in Dubai.