Zarnish is a beautiful and well-known model as well as an actress in the Pakistani television industry who, with her attractiveness and acting abilities, has quickly risen to prominence in the profession. She is a strong and active lady who, despite her young marriage, has not given up on her aspirations and is now successfully combining her personal and professional lives.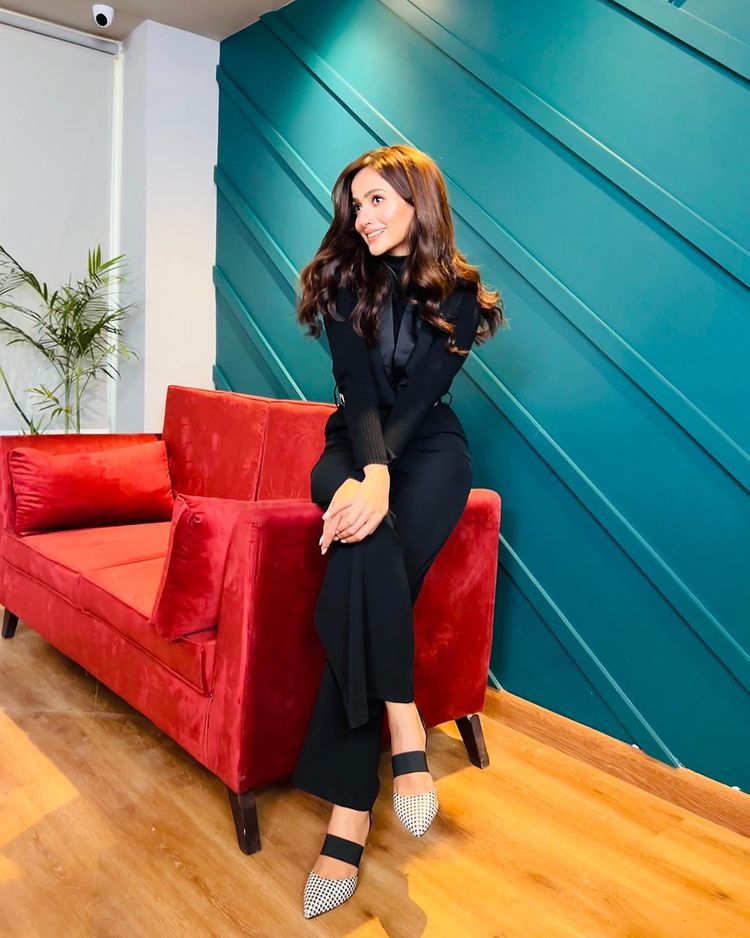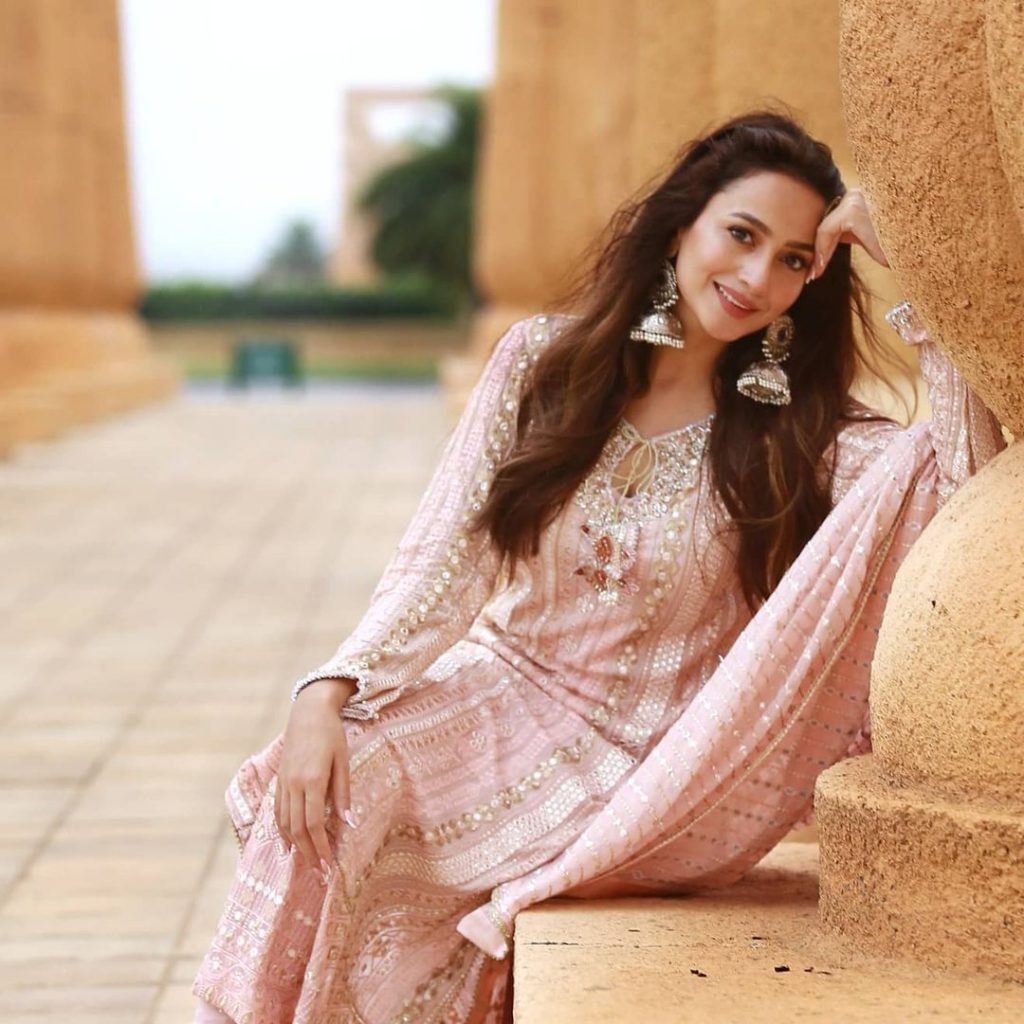 Zarnish Khan recently shared some gorgeous photos from her midnight birthday celebration on her Instagram account. We photographed Zarnish in her casual pajamas, smiling in front of three exquisitely decorated birthday cakes. Let's have a look at it!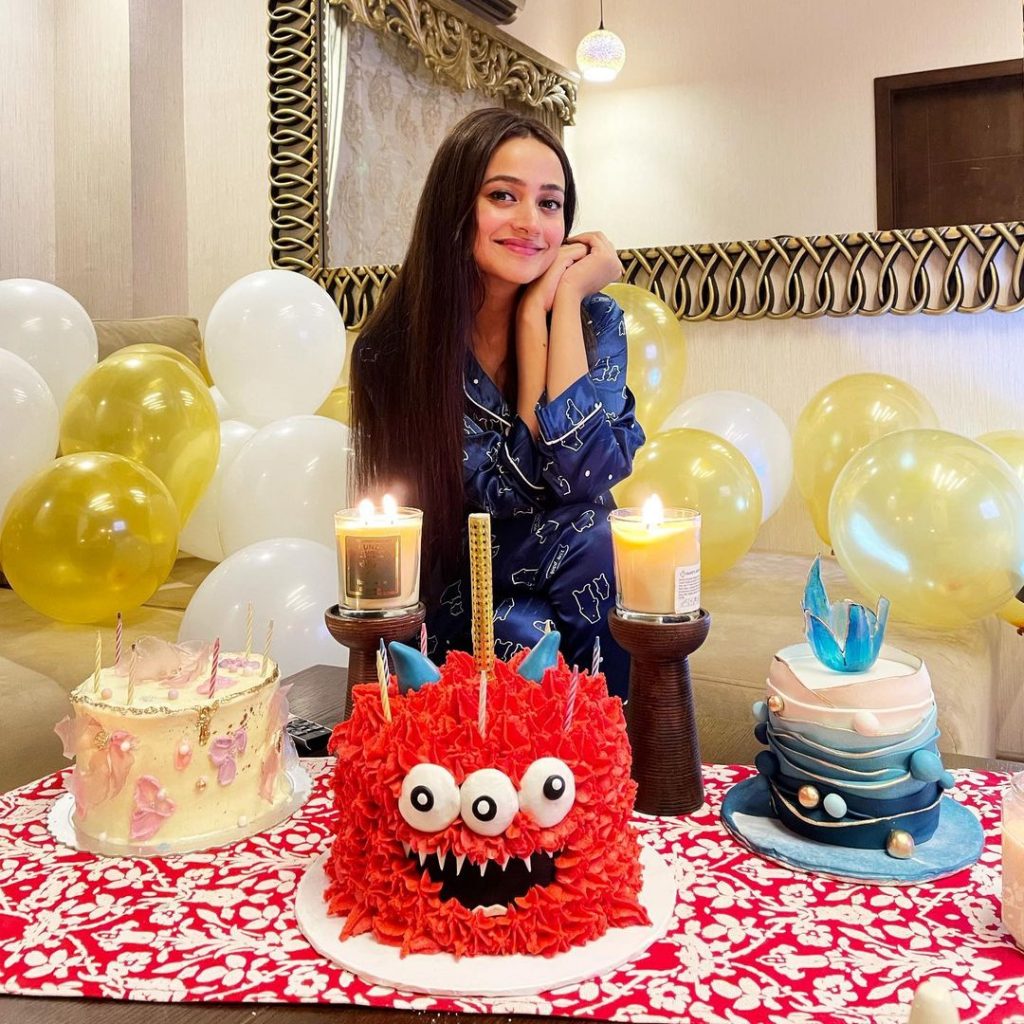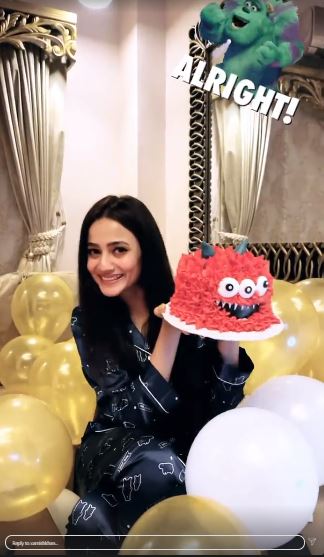 Zarnish Khan is a Pakistani actress and model who debuted in the entertainment industry in 2014. Khan has made a name for herself in the industry in a short amount of time because of her impressive performances in a variety of projects. Despite getting married at an early age, Zarnish fulfilled her goals and proved herself.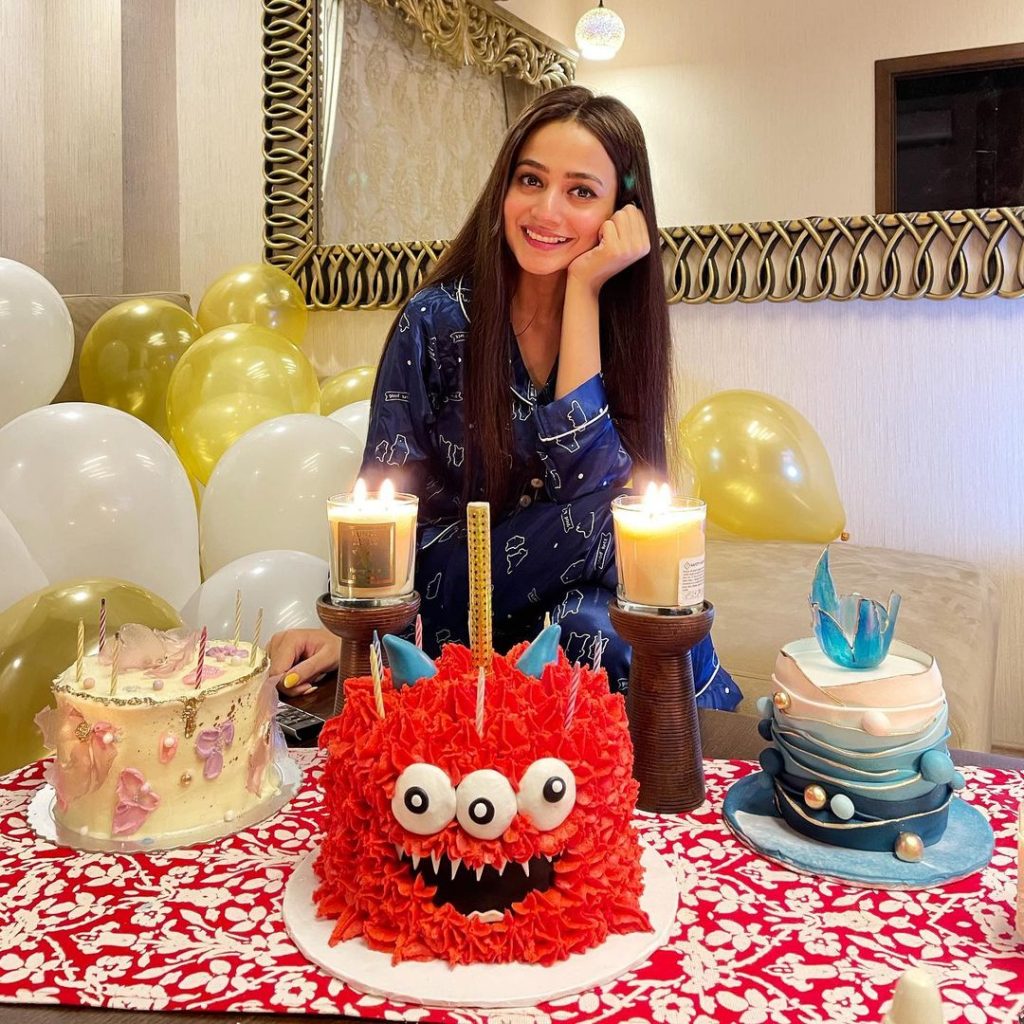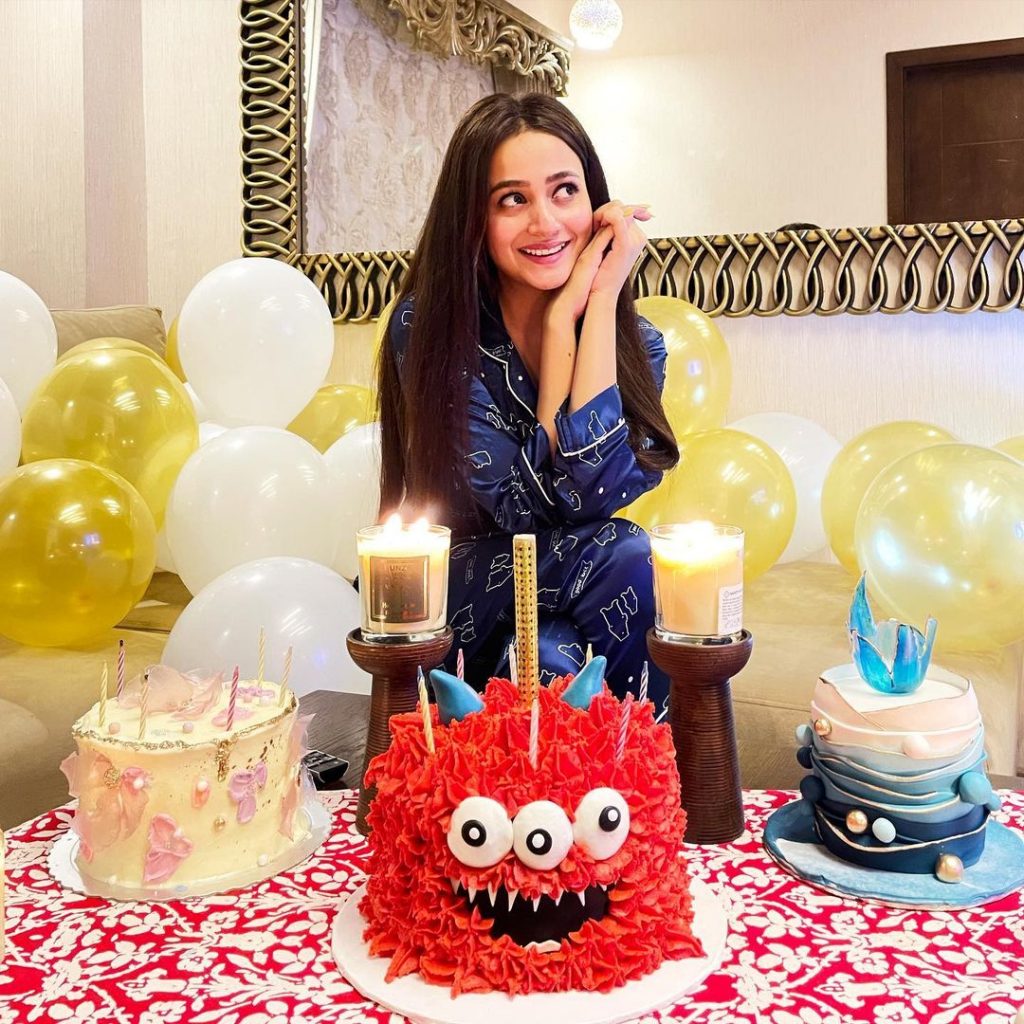 "Pehla Pyar," Zarnish Khan's latest Kashmir Beats track, was recently released. The latest track by Zarnish Khan and Shani Haider is about sadness and heartbreak. "Pehla Pyar" is a reminiscence of happy times spent with loved ones.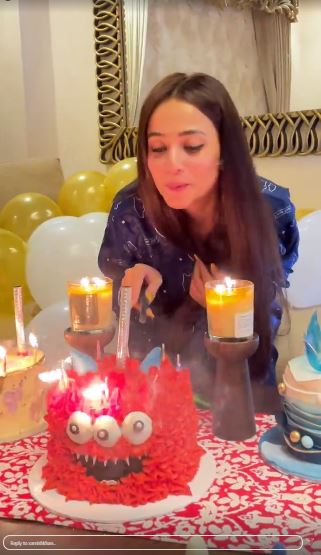 Netizens had conflicting reactions to the music track when it was first released. Some members of the crowd praised the song, while others chastised Zarnish for her voice, improper attire, and other flaws.