When celebrity couple Sajal Aly and Ahad Raza Mir hinted at their split, fans were shocked. On Instagram, Sajal Aly changed her name from Sajal Ahad Mir to Sajal Ali. Their fans were devastated, and they began to write a lot about them on social media. The media also covered the occasion, as both of them are well known in our country.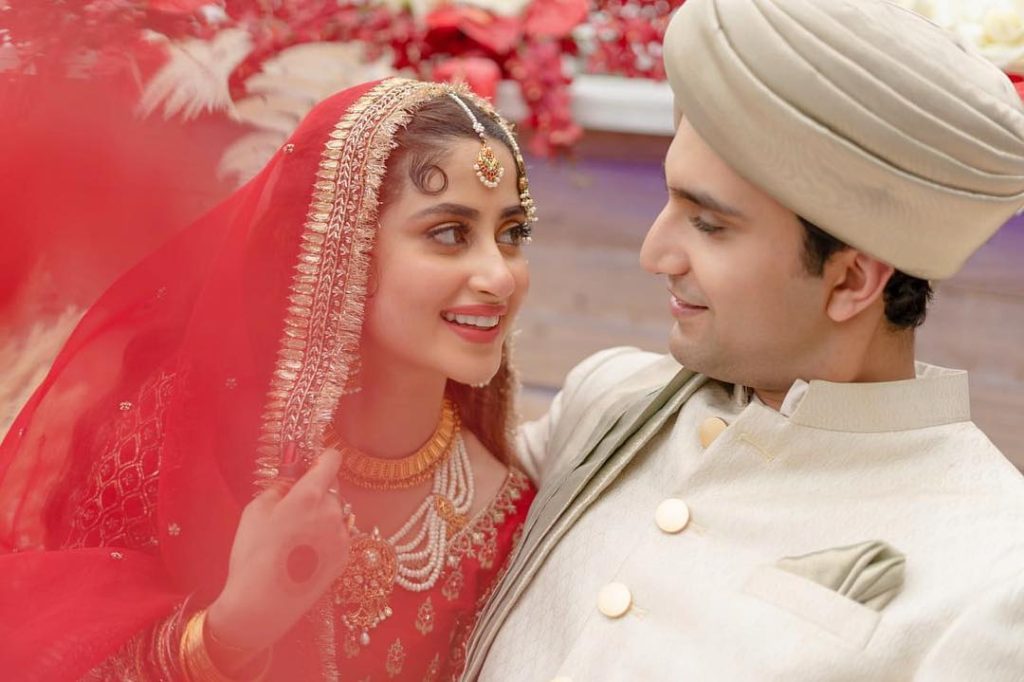 Celebrities are now publicly showing their support for the stars in this difficult period. Maya Khan, Azfar Rehman, Mathira, Faizan Sheikh, and Freiha Altaf stepped forward to show their support, while Sana Shahnawaz and stylist Wajid Khan also wished Sajal Aly well. 
Azfar Rehman requested fans not to bombard the inboxes of Ahad and Sajal and just pray for them and give them privacy in this tough time.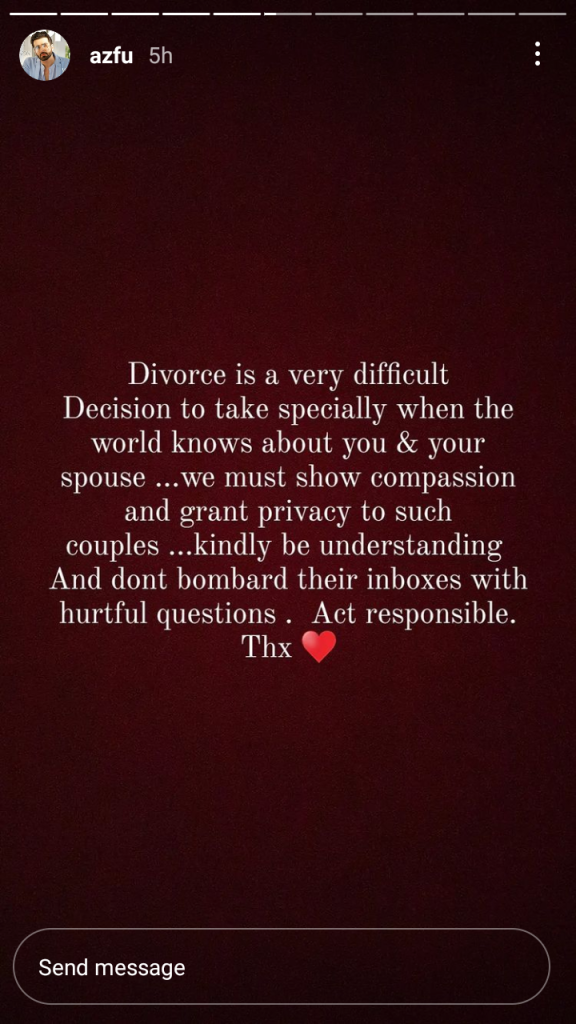 TV host and actress Maya Khan wrote, "Stop putting pictures of Sajal and Ahad. May Allah give them the strength to go through this time. And social mediums and other platforms can leave them alone."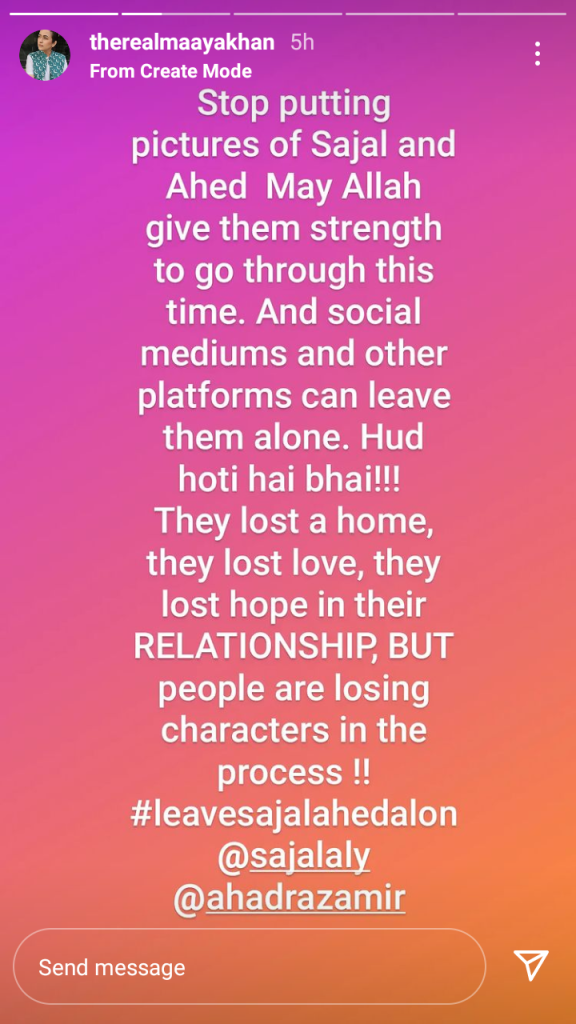 Fatima Effendi and Faizan Sheikh also extended their support to Sajal and Ahad.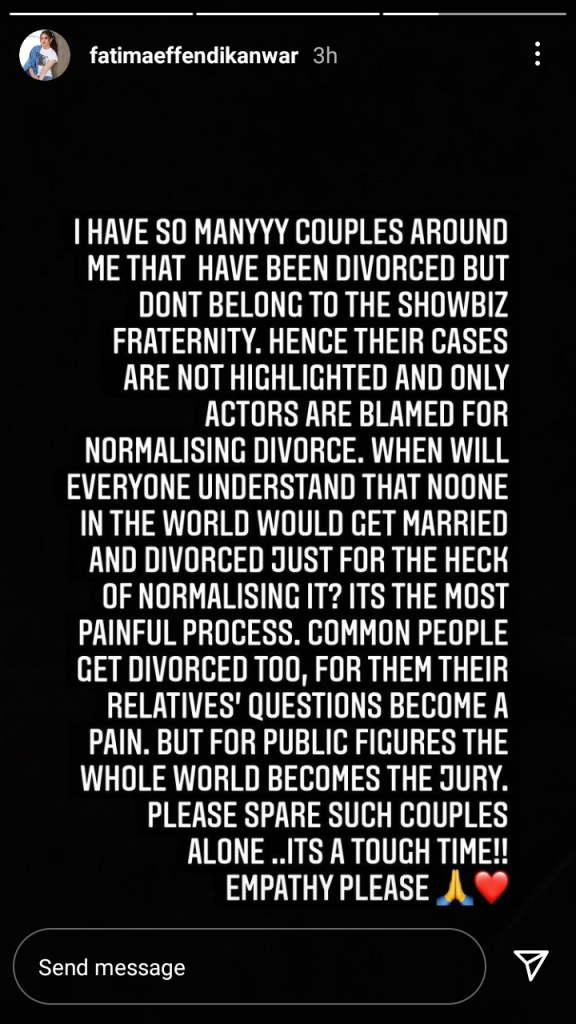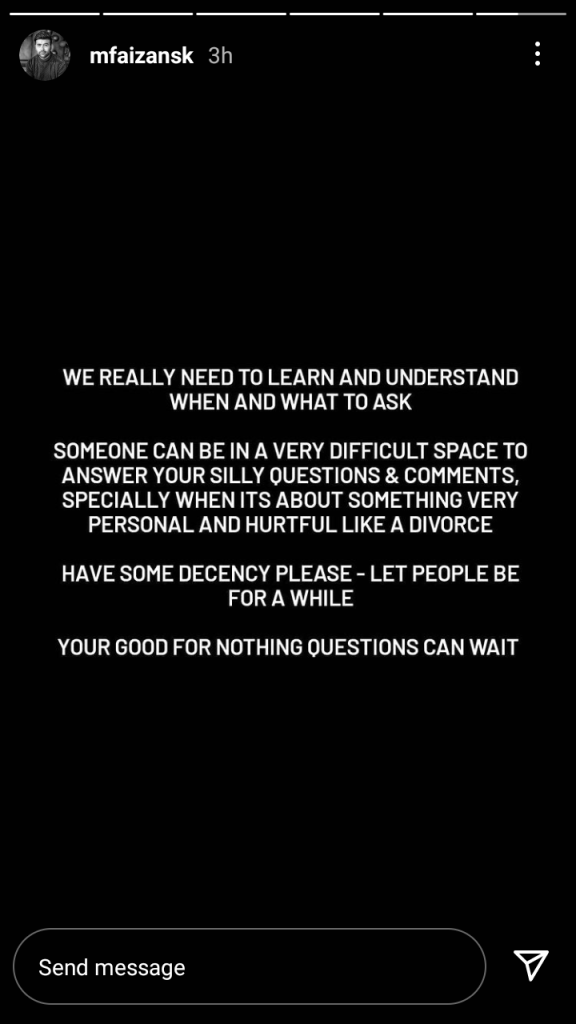 Sana Shah Nawaz wished and prayed for Sajal Aly in her Instagram story.

Mathira also posted about the divorce of Sajal and Ahad and asked Sajal to stay strong in this time.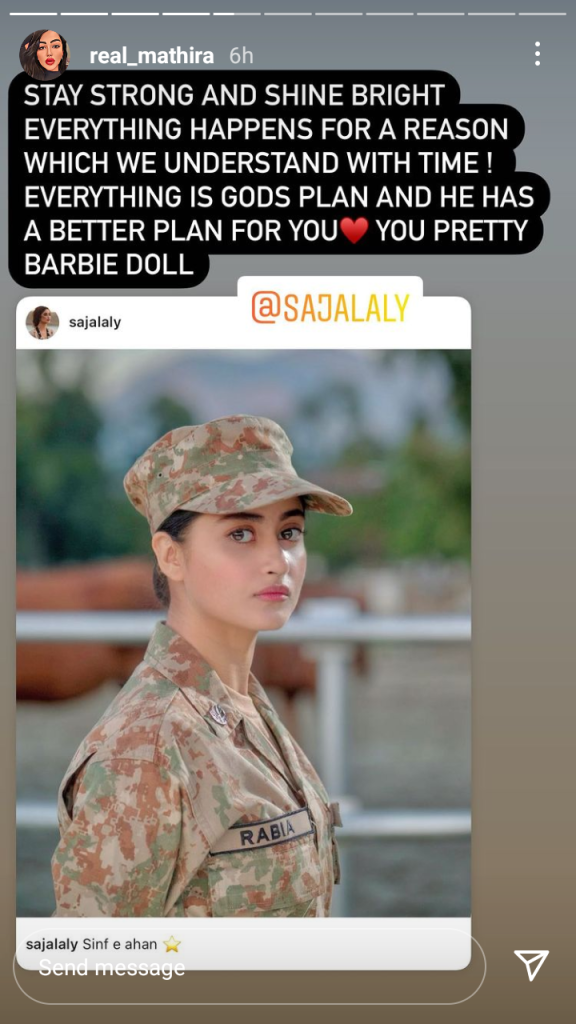 Wajid Ali and Fariha Altaf also expressed their support to Sajal and asked the fans not to lose their cool.