Sara Loren made her Bollywood debut in the film Kajrare, starring Himesh Reshammiya. Sara went on to star in several additional movies, including Murder 3 and Barkha. We previously knew Sara Loren in Pakistan as Mona Lisa and was a critically praised actress who appeared in films such as Anokhi and Main Mar Gayi Shaukat Ali.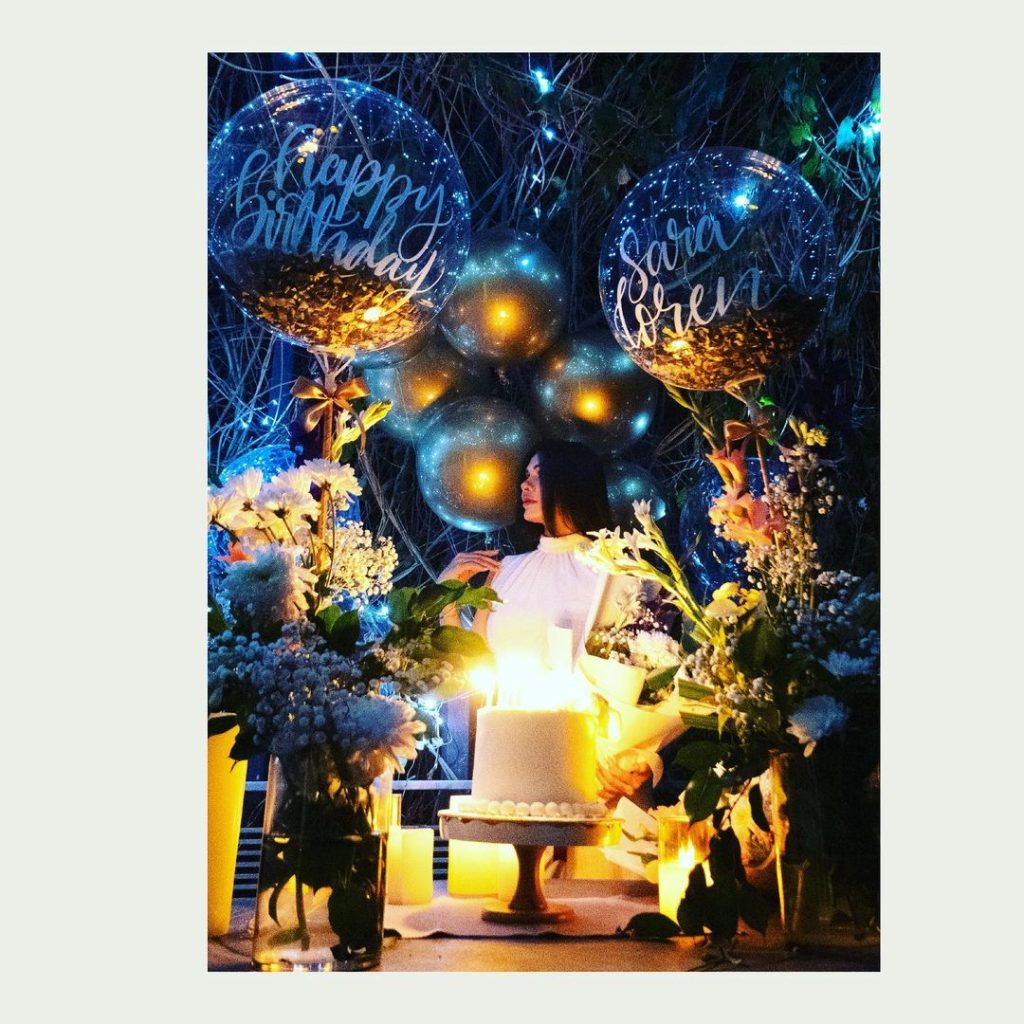 Sara Loren celebrated her birthday recently. She used her Instagram account to share photos from her magical birthday celebrations. Sara Loren wore a gorgeous gown on the eve of her birthday. Let's have a look at some of the stunning photos from Sara Loren's birthday celebration.
Sara Loren left Pakistan to pursue a career in Bollywood. Loren was entirely devoted to her Bollywood profession and had not been in a Pakistani film in a long time. Sara was asked about the hiatus while on G Sarkar, as well as why she did not work in Pakistan.
Sara claims that once you enter Bollywood, many Pakistanis believe you will not make an offer here and will finally stop writing stories for you. Loren, too, has been in a similar situation. And it is for this reason that she has vanished from Pakistani television.
Loren made her acting debut in the television series Rabia Zinda Rahegi in 2003. She has also acted in Mahnoor, Meharun Nisa, Makan, Mehar Bano Aur Shah Bano, Sandal, Riyasat, Help of a Ghost, Dupatta, Umrao Jan-e-ADAA, and Madhosh, and was nominated for Best Drama Actress at the 2nd Pakistan Media Awards for her work in Main Mar Gai Shaukat Ali.