Bilal Qureshi and Uroosa Bilal, like many other celebrity couples, released family portraits from the first day of Eid-ul-Adha. And, as is customary, their family photos were used as couple goals. The entire family was dressed in similar attire. Bilal Qureshi and his two boys were all dressed in navy blue shalwar kameez. Uroosa defied the color code by wearing white, but her dupatta matched her husband and son's outfits.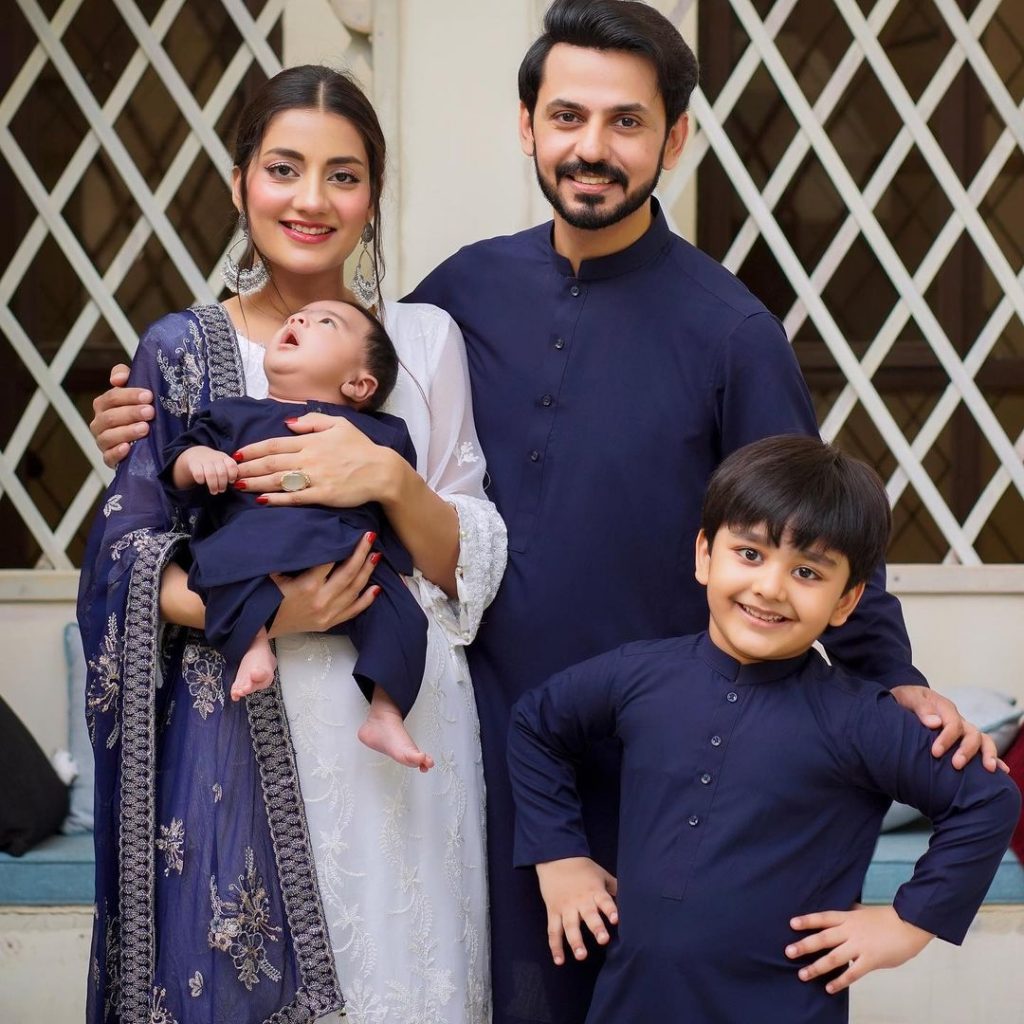 Alizeh Fashion Fabrics provided Uroosa with her dress. Pensy Garments provided Bilal Qureshi and his sons with their outfits. Next Page Productions capture the images wonderfully. Bilal Qureshi and Uroosa Bilal wished their fans a happy Eid by sharing these lovely family photos. Let's take a look at some of the images: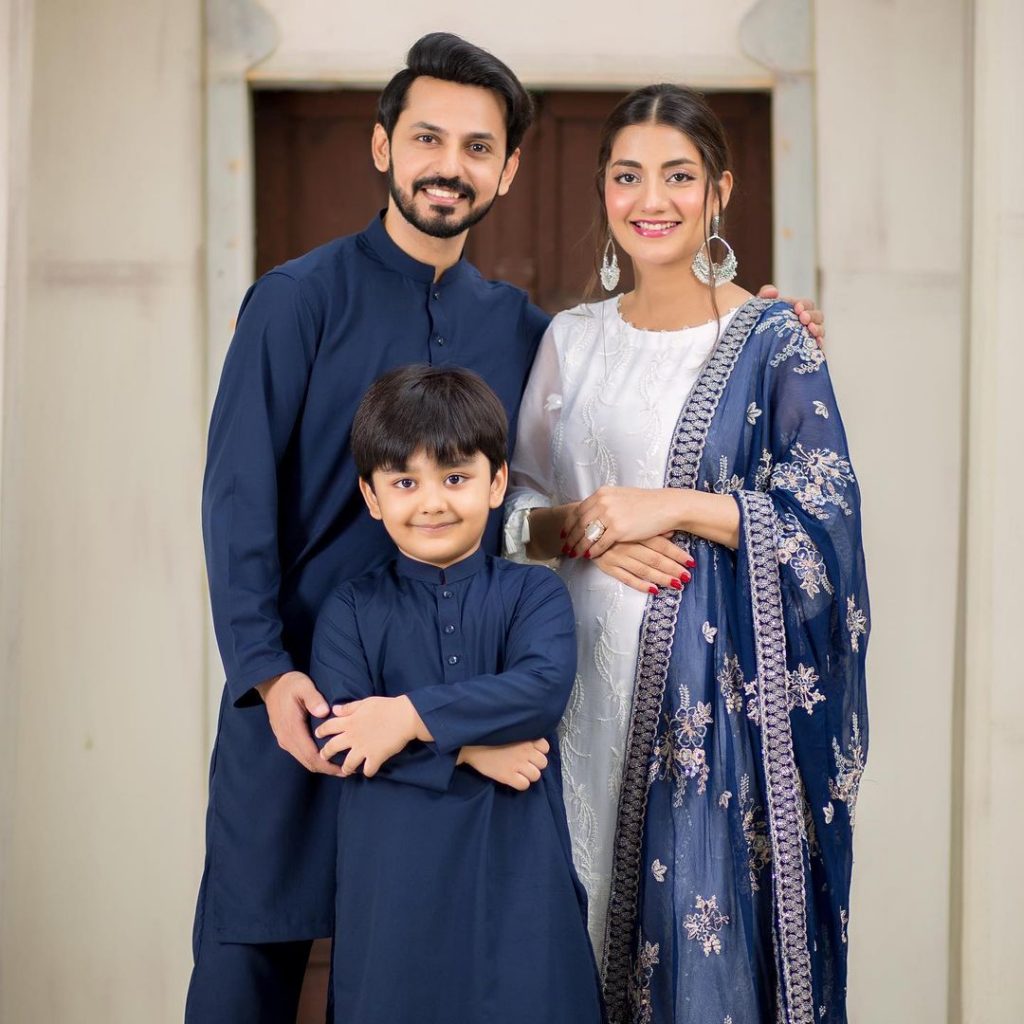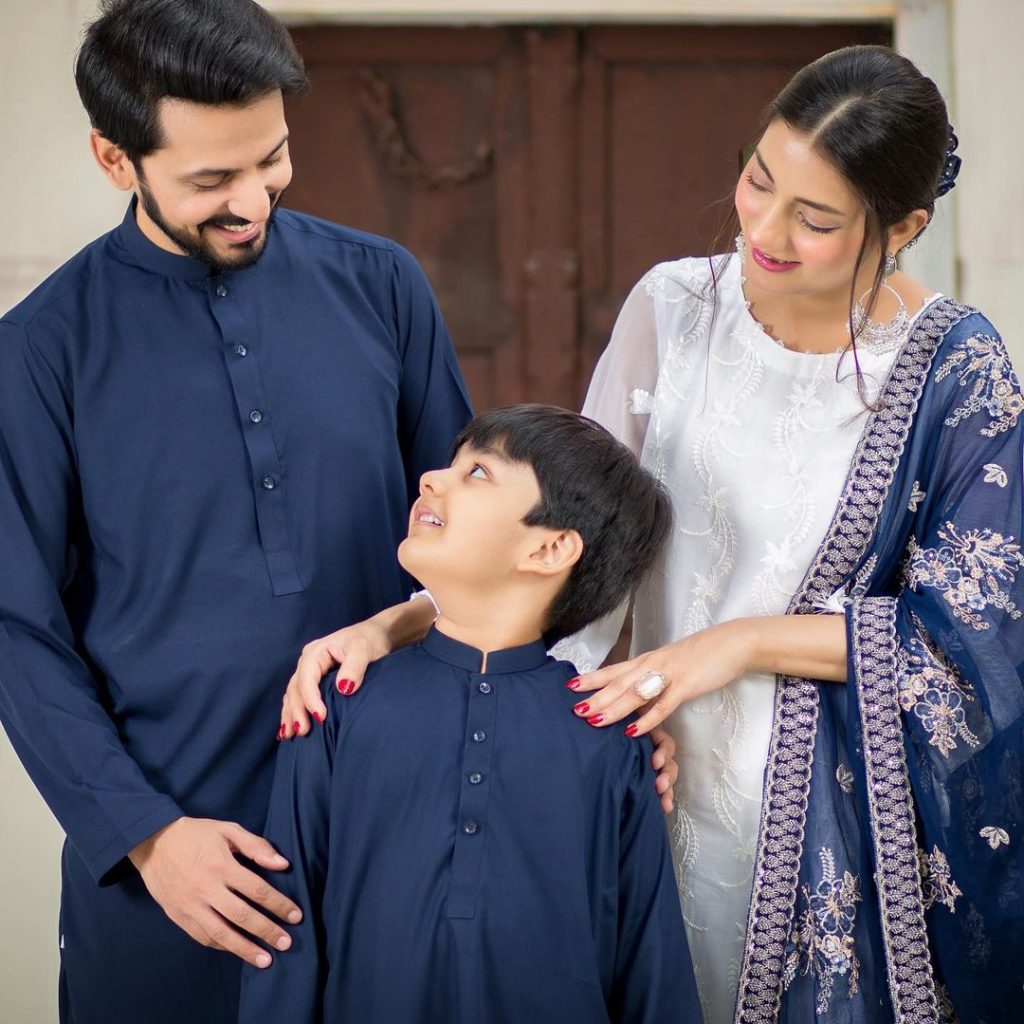 Bilal Qureshi is a well-known Pakistani model and actor. He is well-known for his work as a host on television shows and for his superb acting in Urdu dramas. He began his acting career at a young age and quickly established himself in the entertainment sector. Bilal Qureshi began his acting career when he was seventeen years old. He rose to prominence because of his diverse acting in dramas. On February 14, 2015, Bilal Qureshi married Uroosa Qureshi, a drama actress. The couple welcomed a baby son in 2016.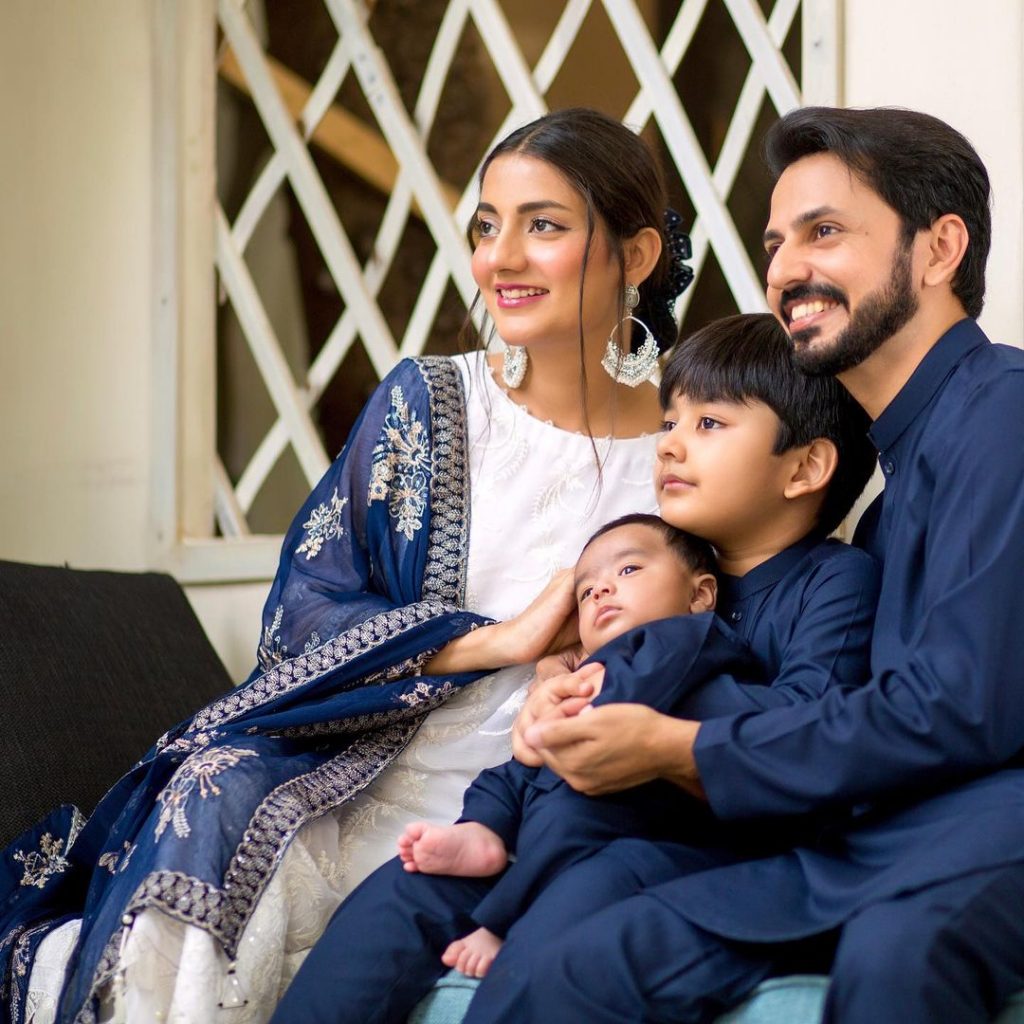 Bilal Qureshi and Uroosa Bilal recently welcomed their second child, a boy. Bilal announced the wonderful news on his Instagram account. "Mera Beta Romaan, Alhamdulillah," Bilal posted beside a gorgeous photo of his new baby boy.