Anjuman Shaheen is a veteran Pakistani actress who has appeared in a number of films. During the 1980s and early 1990s, Anjuman was one of Pakistan's most popular Punjabi film heroines. Anjuman has been a part of the entertainment world for over 20 years. Anjuman has been in a number of high-profile films and television series.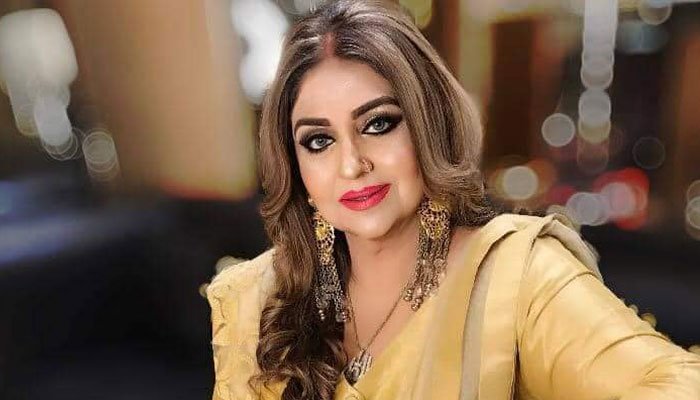 Anjuman's son just had a star-studded Walima ceremony in Lahore. HSY, Noor Bukhari, Shaan Shahid, Asma Abbas, Moammar Rana, Nadeem Baig, and others were among the senior actors, celebrities, politicians, and designers who attended Anjuman's son's Walima ceremony. Take a look at some of the stunning photos from the star-studded affair!
The wedding of actress Anjuman's son attracted a slew of celebrities. The wedding of Anjuman's son took place last night in Lahore, and many notable celebrities were there. At the wedding, Noor Bukhari, Mishi Khan, Meera, HSY, Bushra Ansari, Asma Abbas, and many others uploaded photos.
Anjuman was a well-known Pakistani cinema actress in the 1980s and 1990s. She is the most famous actress of her generation. She began her career in 1973 and has appeared in over 300 films. Sultan Rahi, Javed Sheikh, Waheed Murad, and Mustafa Qureshi were among her main collaborators.
Anjuman She married, left the film industry, and moved to the United Kingdom with her spouse, but her husband died in 2013, and she married again in 2019.