Women are waving many fights around the world and advocating for their rights. From domestic violence to workplace challenges, women have come a long way and are still battling their fights. International Women's Day is observed on March 8th. It is a day when individuals all across the world pledge to make the world a better place for women by bringing about change and recognizing women in their lives. Today, celebrities from Pakistan also wish and enjoy the day.
On the 8th of March, they had this to say:
"Every day is a women's day." Hira Mani wrote on her Instagram story.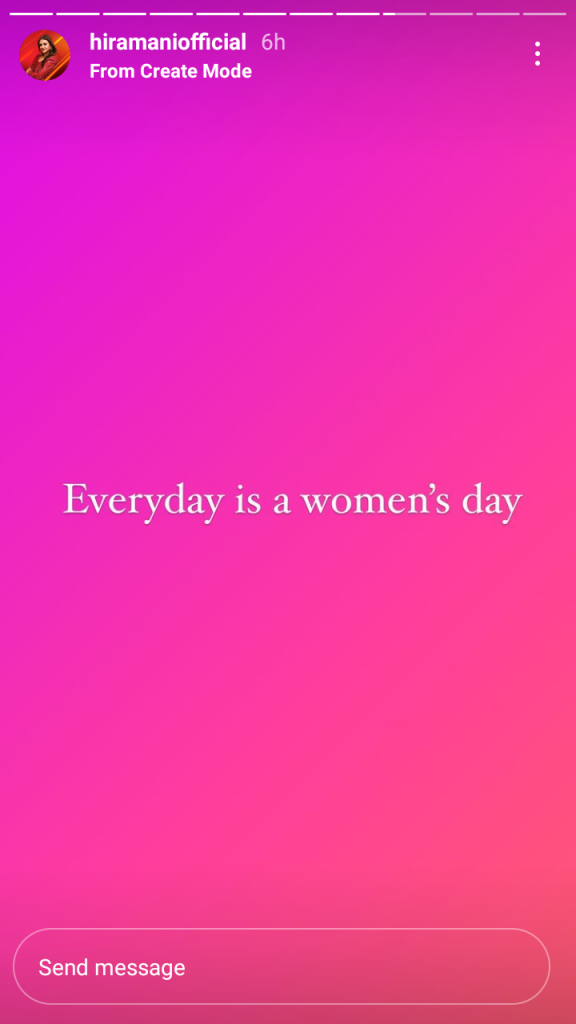 Shaniera Akram also tweeted regarding the International Women's Day and shared a piece of advice with young girls.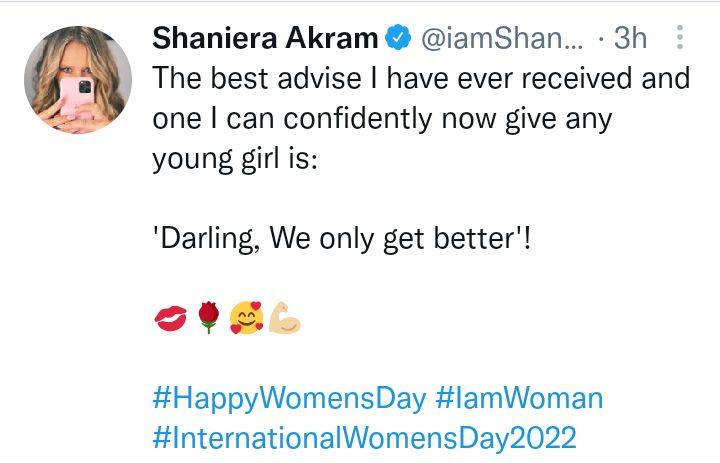 "Here's to the strong women. May we know them. May we be them." Saba Qamar shared on her official account.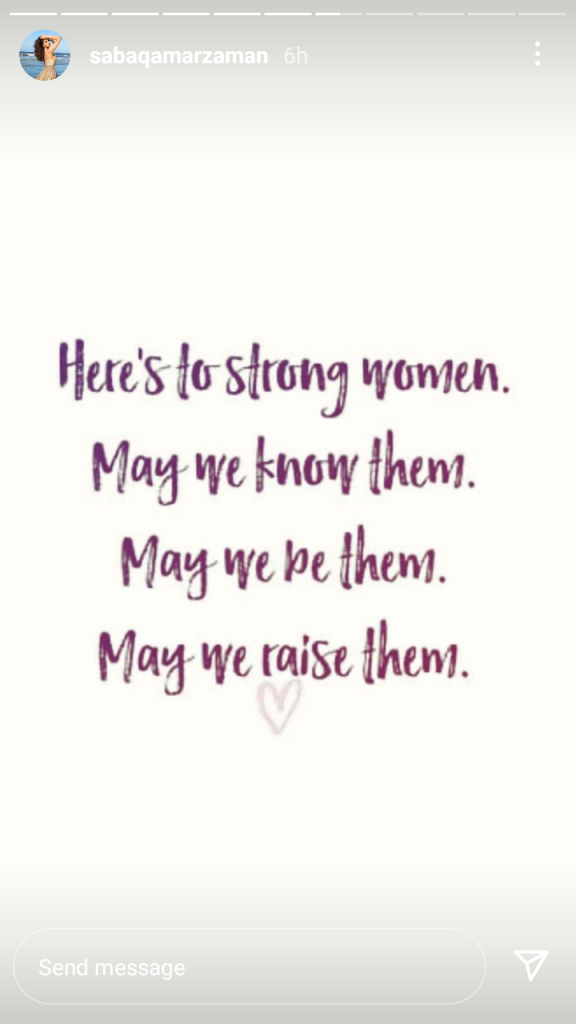 Saima Noor wished every woman be it a mother, sister, or daughter a happy International Women's Day and also wished them bless of luck.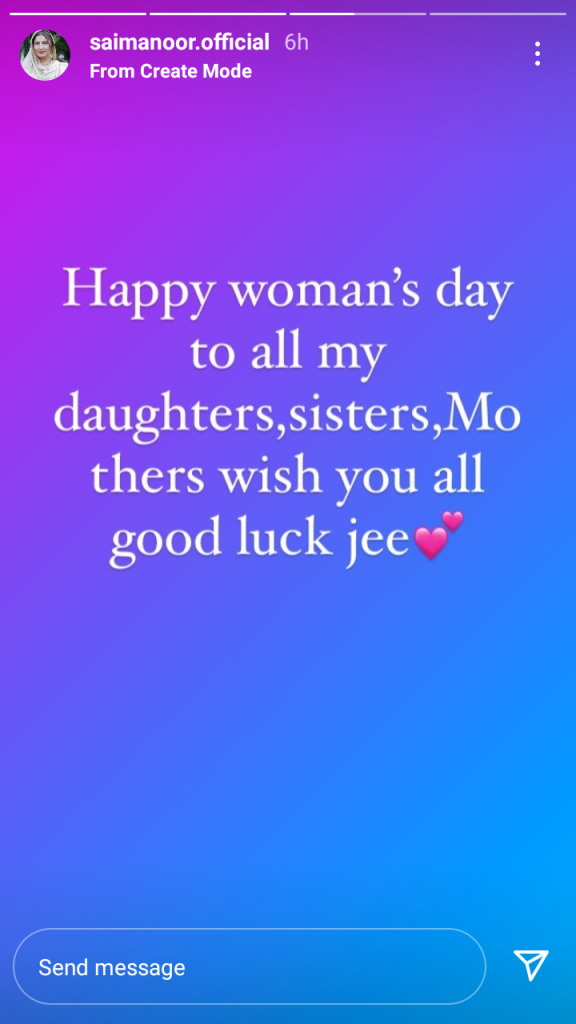 Other celebrities, including Minal Khan, Aiman Khan, Ayesha Omar, Usman Mukhtar, Shahid Afridi, Hareem Farooq, Nadia Jamil, Ahmed Ali Butt, Sarwat Gilani, and Atiqa Odho wished every woman an International Women's Day.