Naimal Khawar Abbasi is a charming Pakistani film and television actress who rose to prominence after starring in the film Verna. She then went on to star in the hit drama series Anaa. Naimal married ace actor Hamza Ali Abbasi a few years ago, and her marriage to the actor contributed a lot to her prominence. Mustafa Abbasi, Naimal and Hamza's gorgeous newborn kid, is now the center of attention for their followers. Fans are eager to know what little Gogo is up to. Naimal Khawar frequently posts images of his son.
Naimal Khawar Khan recently shared a photo of herself and her little munchkin, Mustafa Abbasi, enjoying a sunny weekend. Because Mustafa was wearing a bright red shirt, she described him as their own "Red Tomato." Here are some recent photos of Mustafa, followed by some old ones.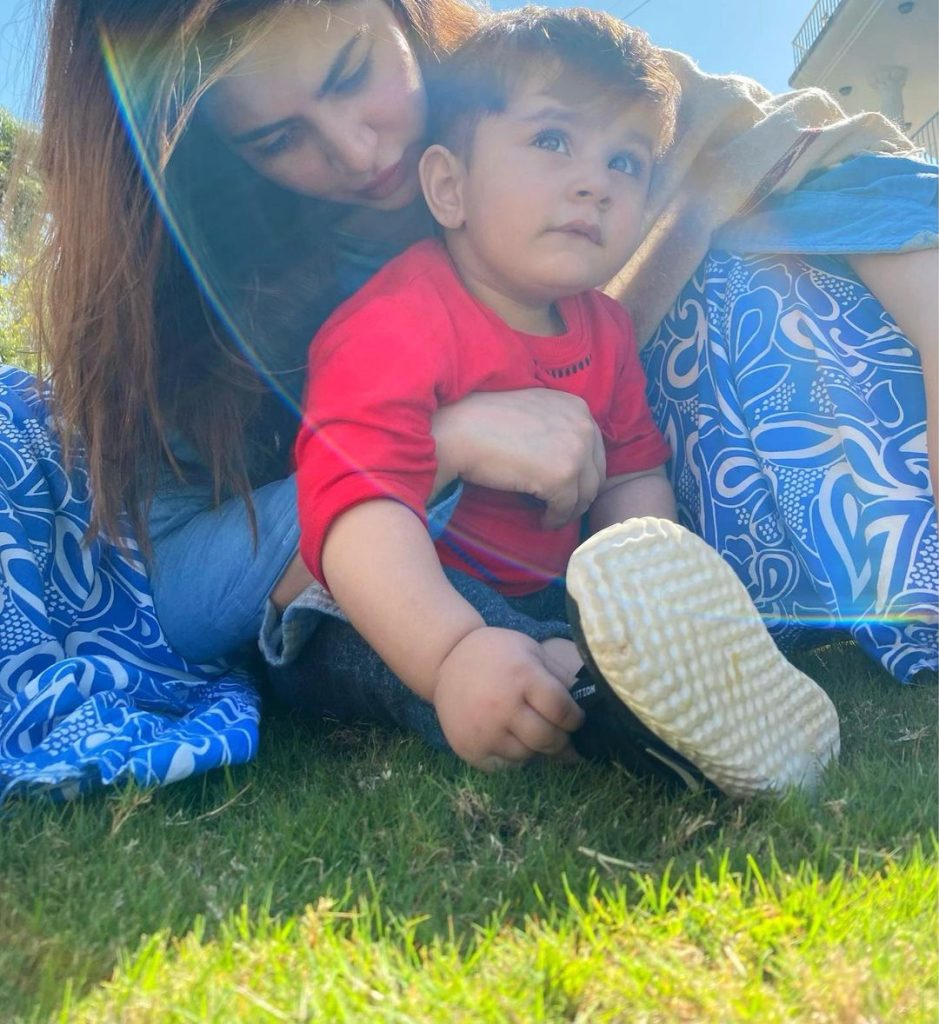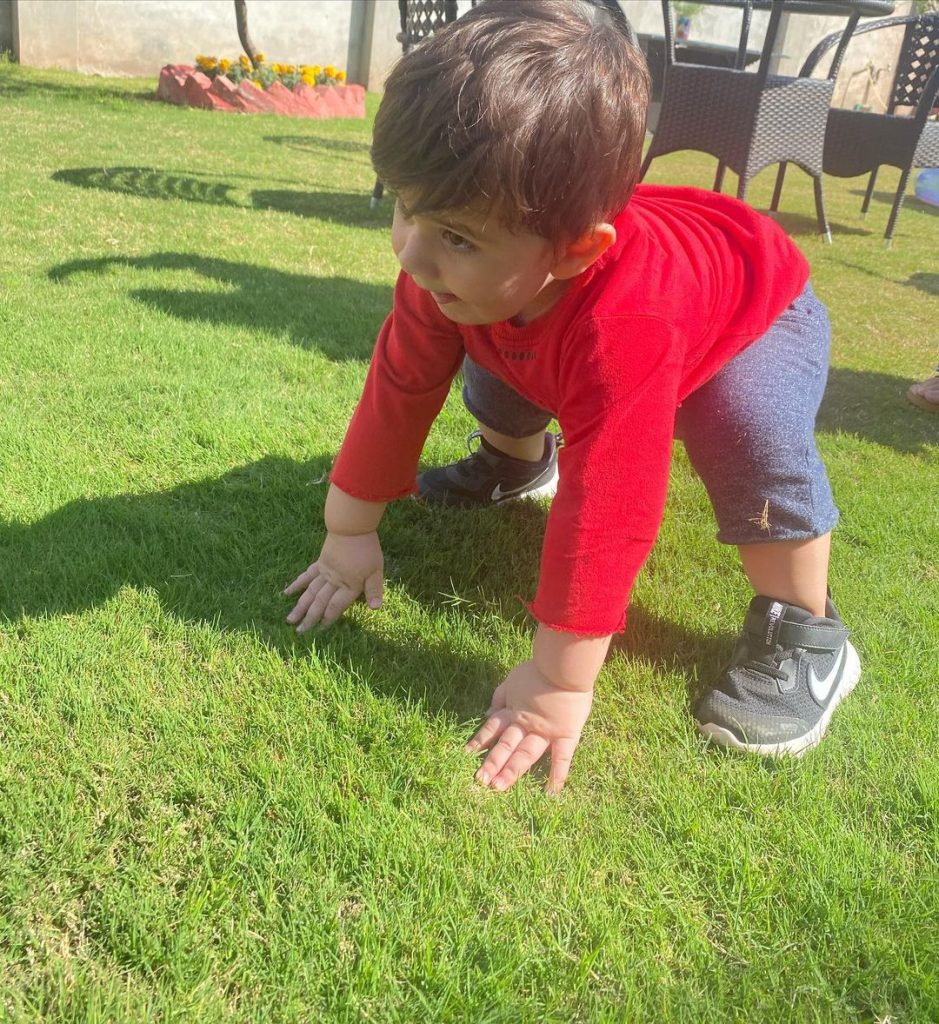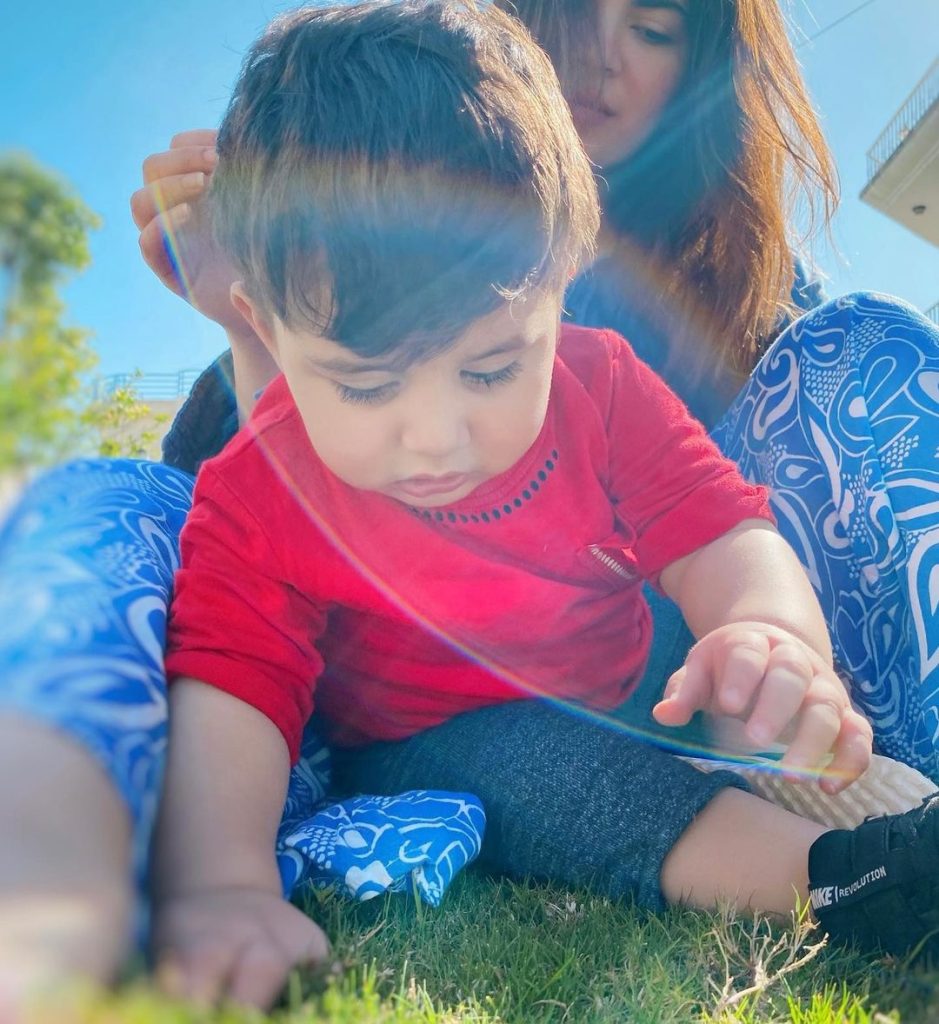 Naimal Khawar's family is Pathan. She is one of Pakistan's most stunning and promising actresses. Naimal is the first Pakistani actress to achieve stardom through only one debut film and one drama. She only acted in one drama and one film. In the film Verna, she collaborated alongside Mahira Khan, and critics praised Naimal Khwar's performance.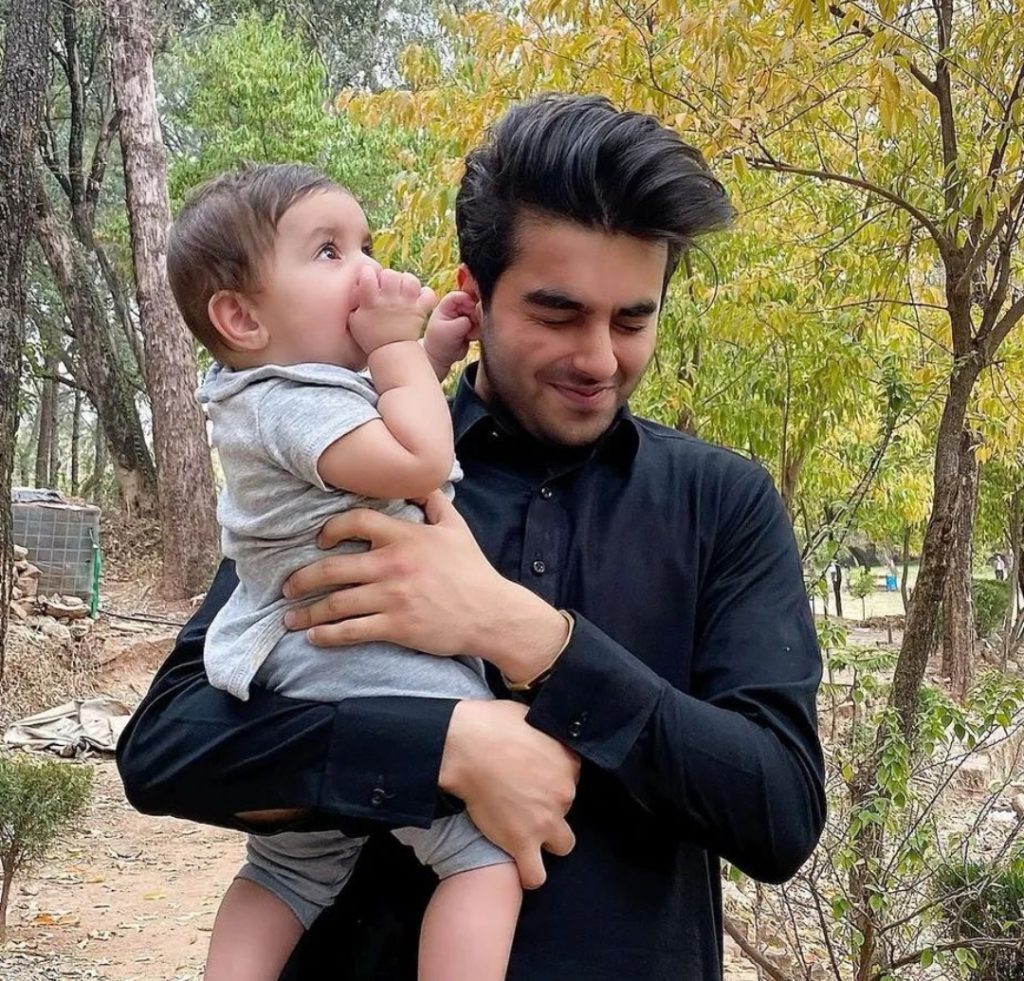 After the release of Verna, Naimal Khawar decided to leave the entertainment industry and concentrate only on his studies. She graduated from the National College of Arts with a Visual Arts degree and went on to do her Drama Aana with Hania Amir and Shehzad Sheikh. This is also Lollywood Showbiz's most popular and popular drama. In 2019, Naimal married Hamza Ali Abbasi, a well-known director, actor, broadcaster, and producer, and they now have a son.