In Pakistan's showbiz and fashion industries, there is a plethora of great and versatile artists. Pakistani celebrities are well-known and well-liked not just in Pakistan but also in other countries, such as India, Turkey, and Saudi Arabia. Most of the artists have also shown their talent in projects for adjacent nations, and many popular Pakistani shows have been broadcast in other countries, increasing their international popularity.
The celebs also followed Western, Indian, and other cultures. We see Pakistani celebrities every year celebrating foreign holidays like Diwali, Holli, and Halloween. Let's have a peek at how Pakistani politician Sharmila Farooqi dressed up for Halloween 2021.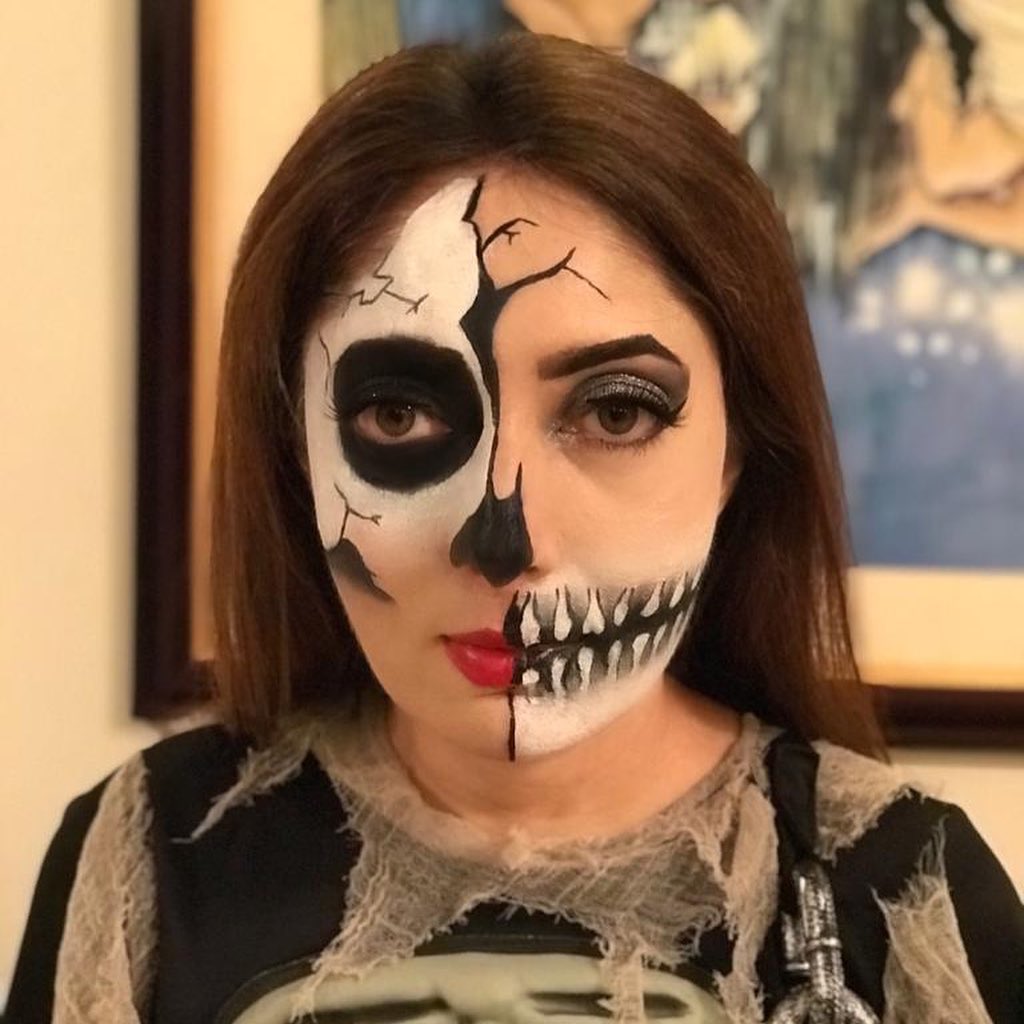 Sharmila Farooqi is a well-known Pakistani politician who comes from a political family. This year, she embraced Halloween and achieved huge goals with a flawless makeover. She used Instagram to post her photos, and her followers were ecstatic to see them.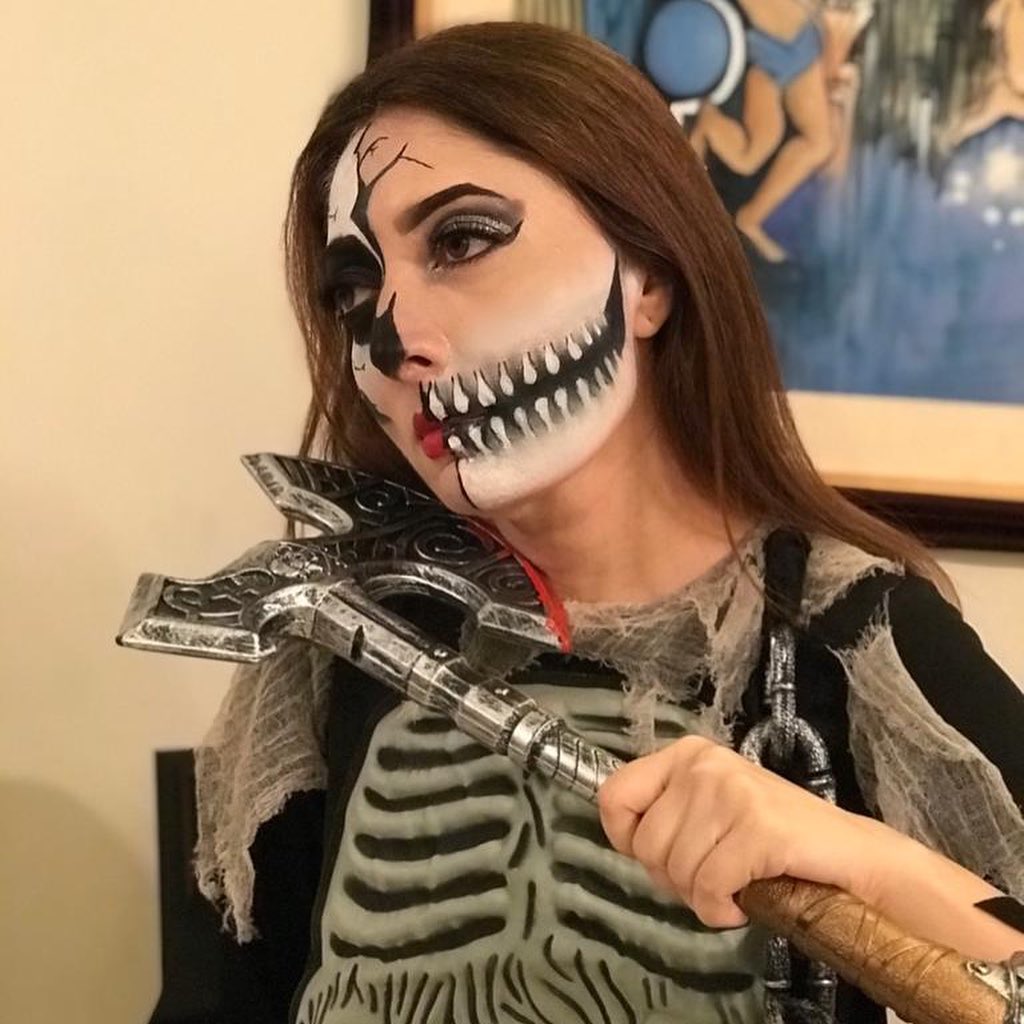 Sharmila Farooqi praised her makeup artist in an Instagram remark, and her fans reacted positively to her photos. She wore a skeleton-themed outfit and had two distinct styles of makeup on both sides of her face. She carried a chain in one hand and an ax in the other to make the photographs more terrifying. 
Here are some of Sharmila Farooqi's most captivating Halloween photos this year. Take a peek around at Sharmila's photos!