Pakistan seems to be the only country that has successfully combated terrorism. However, we have yet to cross the finish line, and we continue to lose precious lives and loved ones because of the heinous attacks on our homeland. Peshawar is the most recent casualty. In Peshawar's Kocha Risaldar district, a powerful suicide attack was carried out on an imam bargah. More than 55 people have died, and almost 100 others have been injured, with 10 of them critically ill.
This horrific act shook our celebrities, like the rest of the country, and is mourning alongside the victims:
Saba Qamar Zaman wrote on her Instagram story, "The images from Peshawar are sad. My thoughts and prayers are with the families of the victims."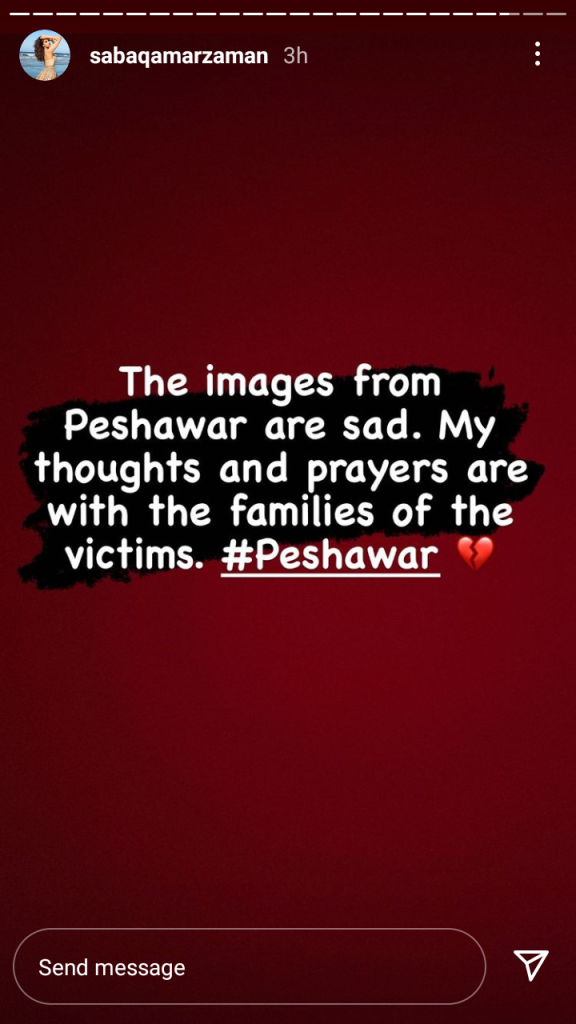 Ahmed Ali Butt also expressed his sadness over the incident. He wrote, "Due to Peshawar blast incident, we are not posting our songs today out of respect. Our prayers are with the families of the victims of this horrible, cowardly attack. Allah blesses their souls. Pakistan Zindabad!"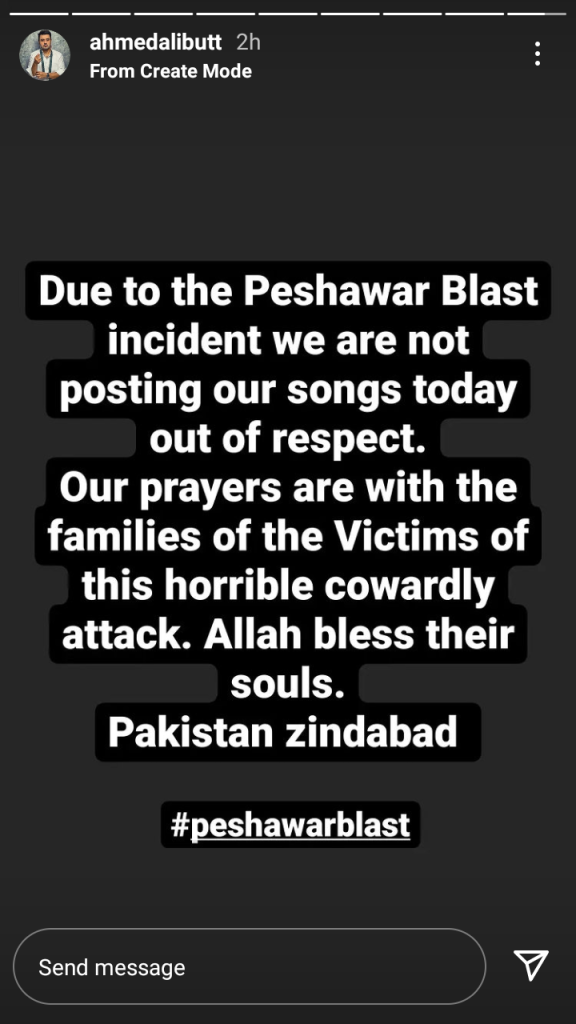 Sana Javed also shared a story on Instagram in which she was praying for the victims.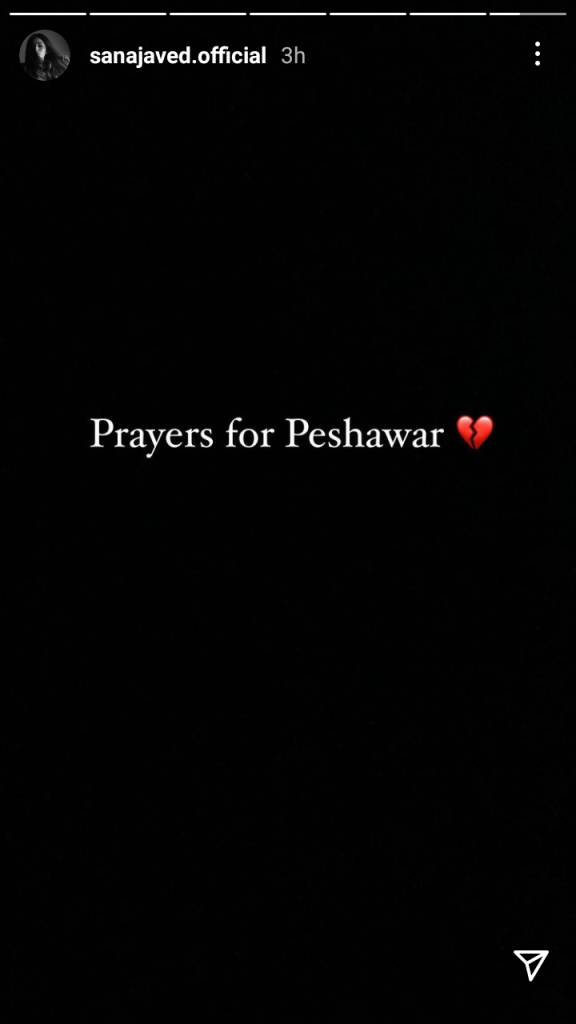 Ahsan Khan also tweeted about the horrible incident.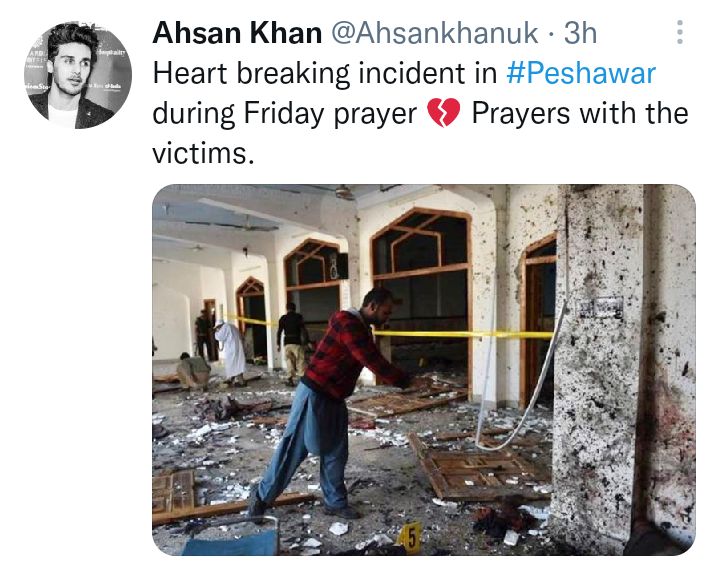 Dananeer Mobeen was in tears for her ancestral city as the blast there took lives of many.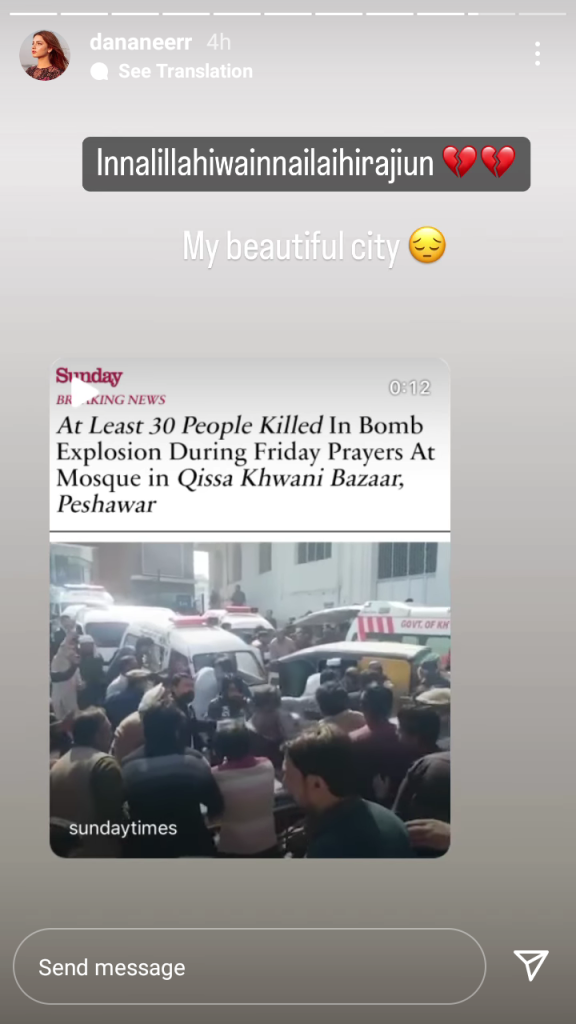 Humaima Malick and Umair Jaswal also offered their condolences to the families of the victims and requested their fans to pray for the safety of everyone.