Ghana Ali, a Pakistani actress and model, married Umair Gulzar last year, marking the beginning of her wedded life. The couple was married in front of close relatives and friends in a very simple ceremony. Ghana Ali's husband, according to sources, is already married and has a son. Ghana Ali is being chastised on social media for remarrying a married man.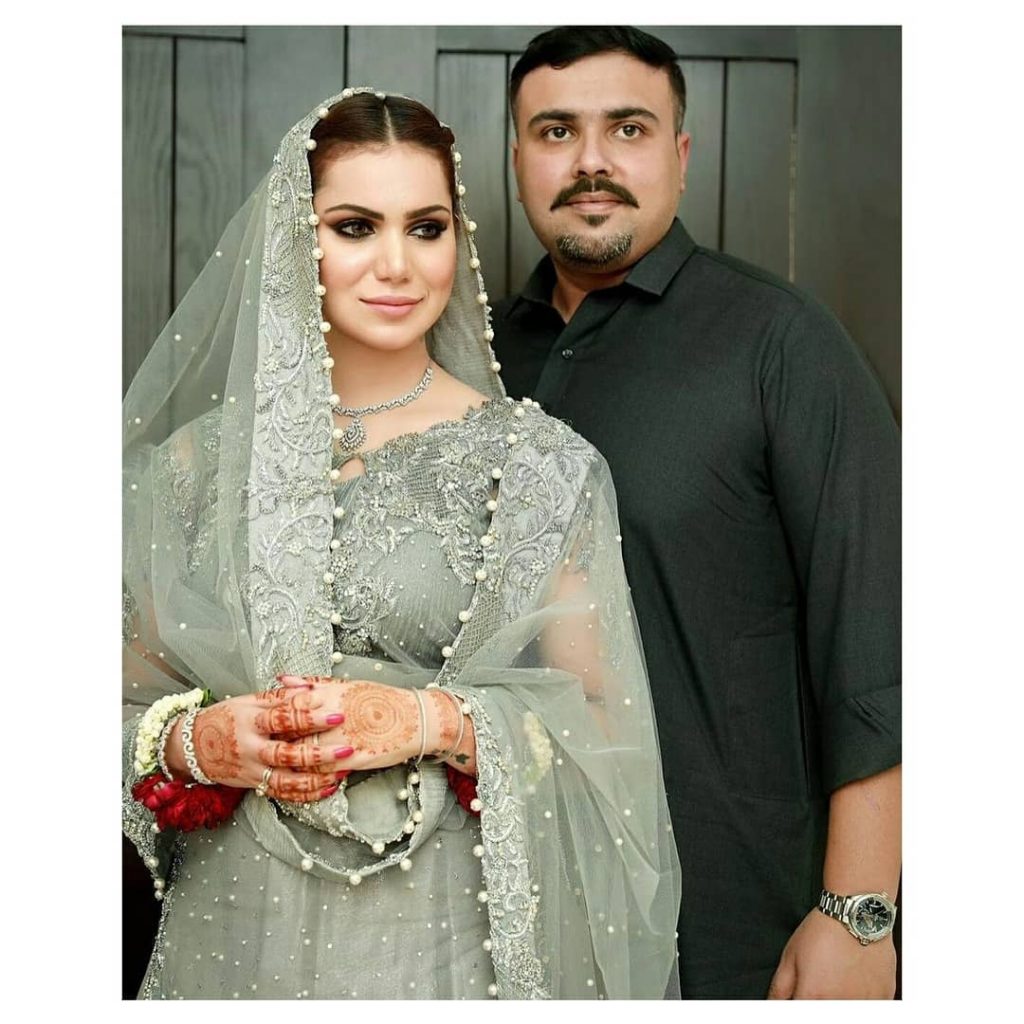 Ghana Ali and her husband, Umair Gulzar, had just celebrated their first wedding anniversary. Fans were treated to an exquisite family anniversary celebration by the pair, who had their first child in 2021. Ghana shared a romantic video of them cutting their anniversary cake on Instagram. "Happy Anniversary, honey!" Ghana said in the description, "Thank you for always being there for me when things get tough, forbearing all that suffering and yet laughing when I knew you didn't want to."
In response, Ghana's husband made a wonderful remark to her. "Happy anniversary to my world's most gorgeous wife," he remarked. "You were always there for me when I was seeing the strangest expressions on people's faces, and you stood by me. Thank you for sticking to my side. "
Ghana Ali began her showbiz career with live theatre performances before moving on to acting and modeling. And, because of her innate beauty, Ghana began to work in dramas. And there is no doubt that nature has gifted this young lady with beauty, and anybody who sees her becomes a fan.
Ghana Ali has been a household name in the drama industry since 2015. Ghana has appeared in a variety of series as a supporting and main actress, for which she has received multiple nominations. Ghana Ali just announced the birth of her first child with Umair Gulzar, whom she married earlier this year.
Are you watching the drama and modeling photoshoot of Ghana Ali, the famous actress, and model? If you answered yes, please let us know in the comments area below. Thanks!