Aiman Khan began her acting career at a young age and has since performed in many plays before taking a break. She was recently seen in Hum TV's Baandi, but her big social media following sees her sharing her fashion and family moments. Aiman Khan is one of Pakistan's most popular Instagram superstars.
Aiman Khan looked amazing, as always, in a fiery red outfit by Naqsh by Maryam. Aiman is accessorized with black shoes and striking earrings while wearing the long pishwas and dupatta ensemble. She wore her customary minimal makeup and looked absolutely lovely. Aiman Khan has a knack for providing clothing inspiration for weddings. Take a look at the following: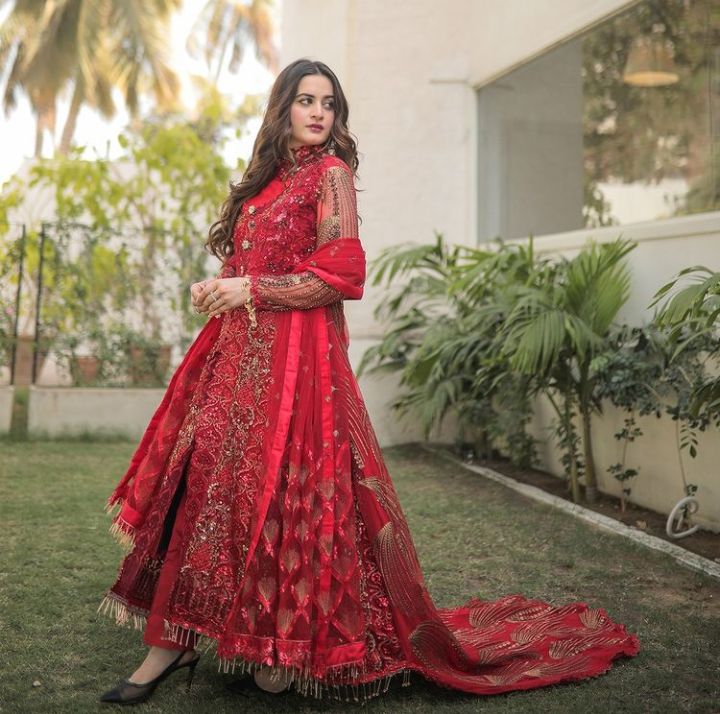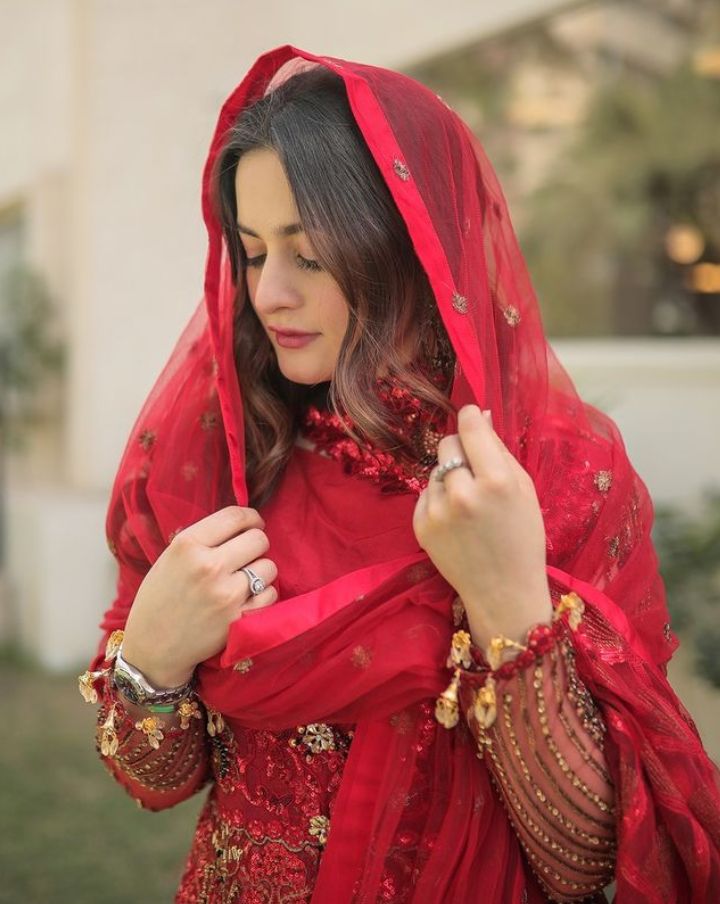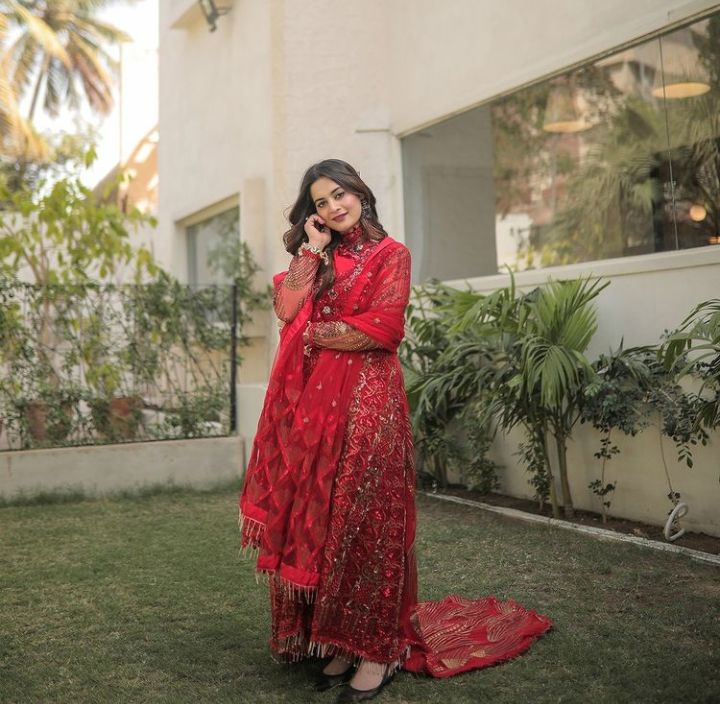 Aiman Khan was born in Karachi, Pakistan, on November 22, 1998. Khan worked both as a model and actress. Aiman's father worked as a cop. Aiman Khan completed her matriculation in Karachi, but she could not continue her education because she worked in the television industry.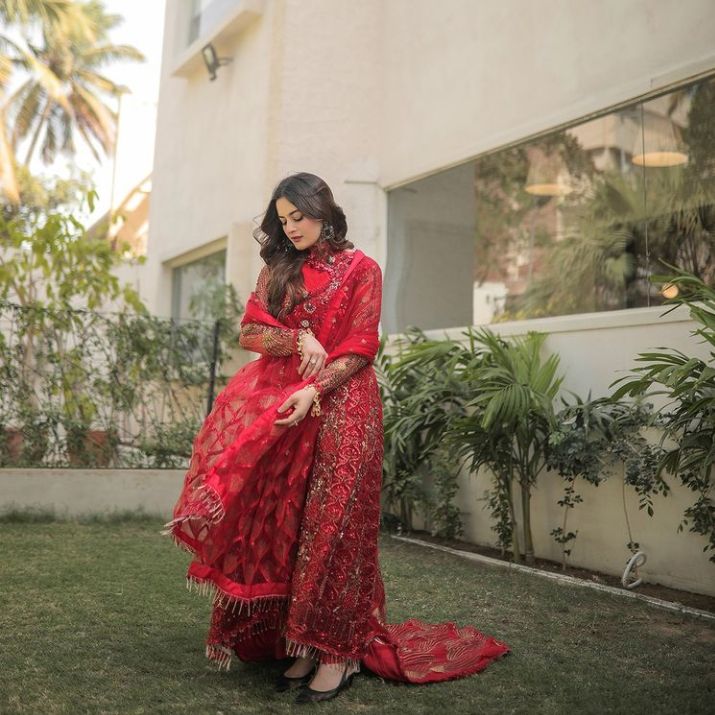 Aiman Khan claims she has so little free time because of her hectic schedule. After completing her education, Aiman began acting in the drama series Mohabbat Bhar Mein Jaye. She is a great TV actress who has worked with GEO, ARY, and other networks. She is also one of Pakistan's most attractive and youthful models. Khan has also appeared in several TV shows and played a variety of on-screen characters. Khan also did photoshoots for several clothing brands.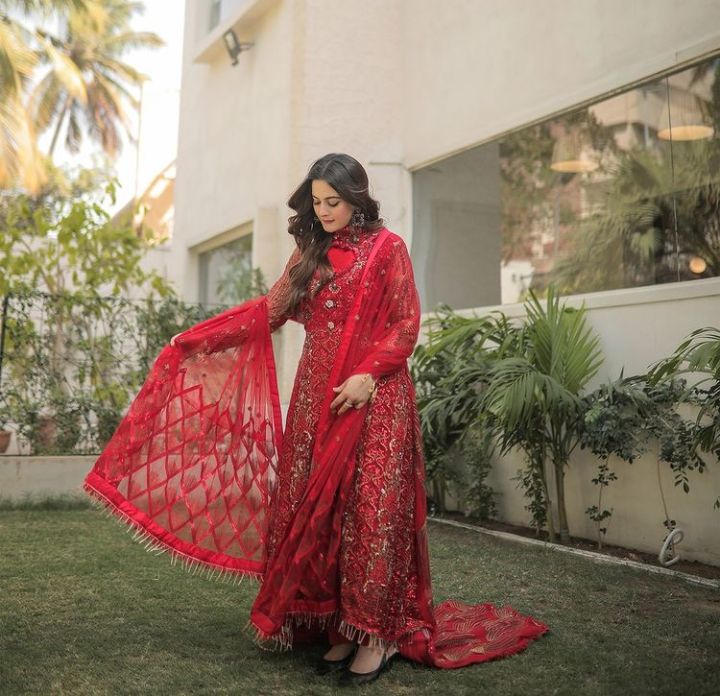 Aiman Khan made her acting debut in 2012 with the Hum TV drama "Mohabbat Bhaar Mai Jaye." Her roles in Meri Beti and Bay Qasoor have made her famous. Mann Mayal featured her in the role of Biya.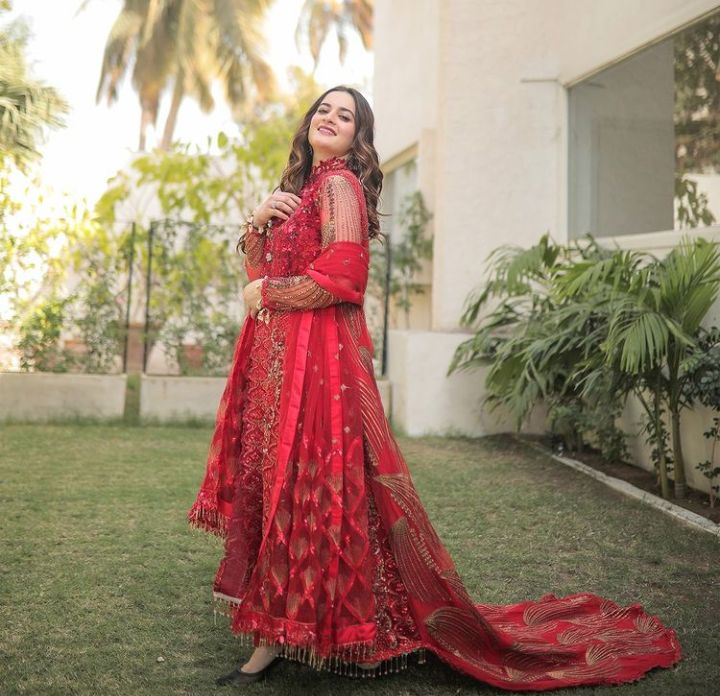 Muneeb Butt proposed to Aiman Khan and their engagement party was held in January 2017, and it was a lavish affair with many celebrities in attendance. In December 2018, Aiman Khan tied the knot to Muneeb and now the couple has an adorable daughter together. Fans love their beautiful family.