The Lux Style Awards are one of Pakistan's most prestigious award ceremonies. Although the integrity of these awards has been challenged frequently, renowned Pakistani celebrities consistently partake in them. Pakistan's entertainment sector is known for its glamour and glitter. It features designers and make-up artists that have created some of the most stunning looks for many of these celebs. However, when there is an award event, these designers and make-up professionals upset their admirers and followers for some strange reason.
At award events, there is also a vogue for wearing western clothing. Pakistani designers frequently cannot provide the detailing and cutting that these garments cause. This year, the outfits and make-up looks of some of the "style stars" did not match their overview of being trendy. It wouldn't be an exaggeration to suggest that the red carpet lacked flair on this occasion. Some expressions were even amusing!
1. Saboor Aly
Saboor Aly wore an ill-fitting gown to the Lux Style Awards this year. This gown was not only unattractive to the eye, but we could see a white zip dropping from one side! Apart from this significant mishap, Saboor's make-up and hairdo were among the worst we have witnessed in recent memory.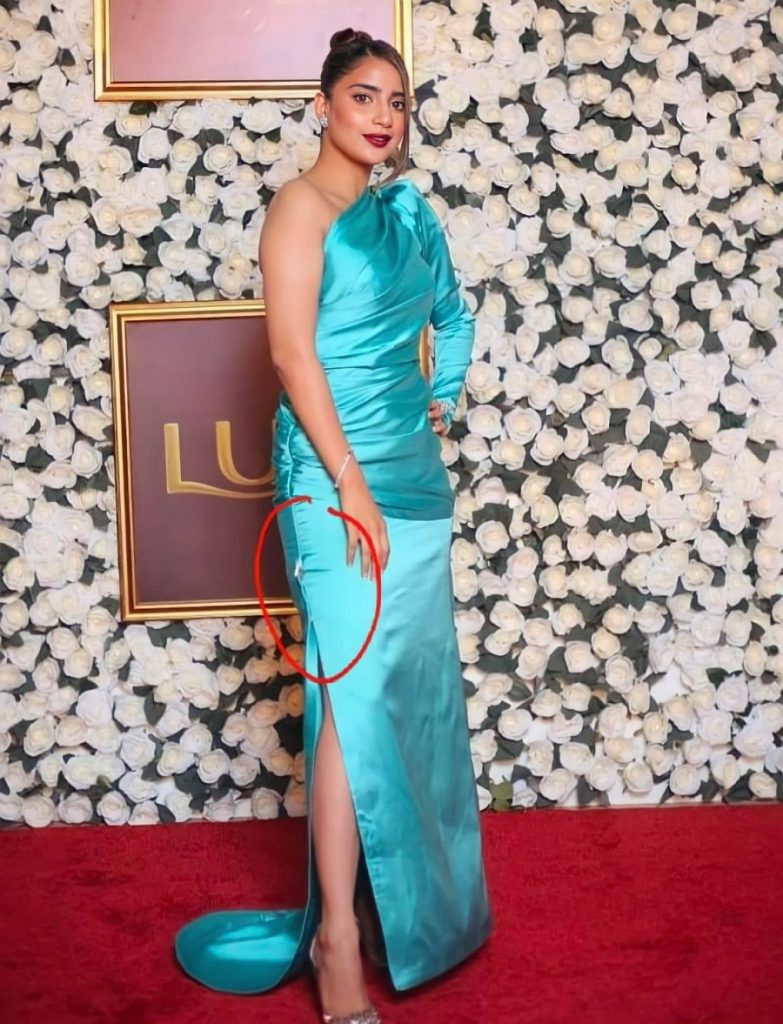 2. Mehwish Hayat
Mehwish Hayat's outfit was not even distinctive. It was an ensemble that other social influencers had been seen wearing. It was also fairly straightforward. The hue was also unflattering. The make-up and styling were the worst aspects of her complete ensemble. Her hair extensions were totally flat, and the shade didn't even match the color of her natural hair. Her make-up was garish and not at all appealing.

3. Mira Sethi
Mira Sethi was unsure if she was going to a Halloween party, which is why she dressed up in this manner. This style has also proven one thing clear: the wet-hair look is clearly not for her, and she should avoid it on all future occasions.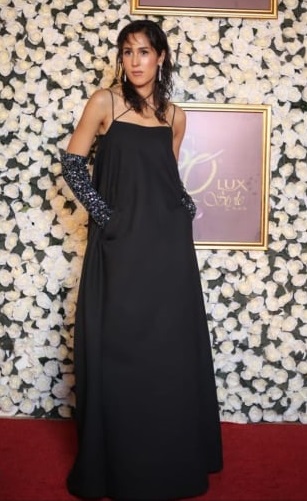 4. Sunita Marshall
It made little sense to wear this gown with a saree as a pallu. The color was undesirable, and the drapery fabric's pattern was unappealing as well. Sunita Marshall dabbled with her hair and makeup, but even that did little to enhance her natural attractiveness.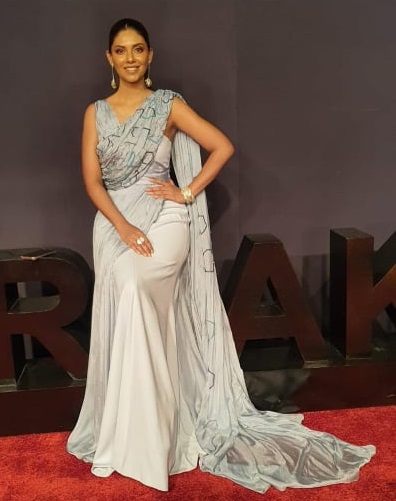 5. Mansha Pasha
Sana Safinaz designed Mansha's gown, which was a textured bright blue gown with certain design features. This entire silhouette did Mansha no favors and made it appear as if the dress was carrying her rather than the other way around. That really should have been the scenario. Her hair and makeup were beautiful, but the gown she selected for her red carpet debut was disappointing.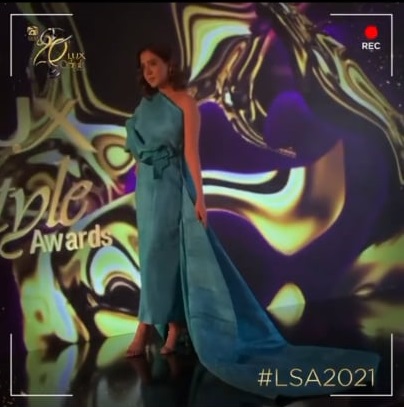 6. Azekah Daniel
Azekah Daniel donned a pink gown, but the hues of pink aren't particularly appealing, and the awful fitting and silhouette highlight her figures in all the wrong areas. Although the hemline makes it appear as if this dress wasn't ever made for her, she wore it. The dazzling earrings she went with this pinkish gown are another odd decision.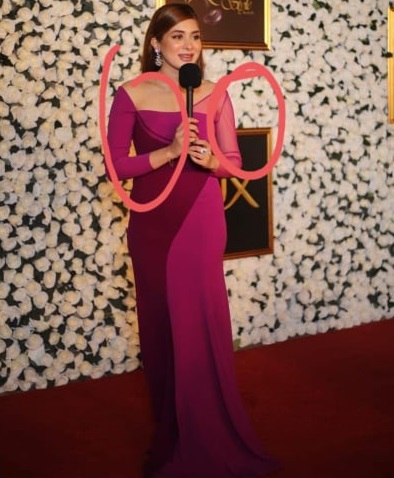 7. Aima Baig
The fact is that Aima's gown and whole appearance were so plain that they bordered on dull. Her strapless black gown with gold trim doesn't add much more to her charm. Her hairdo, makeup, and jewelry are also a little too plain.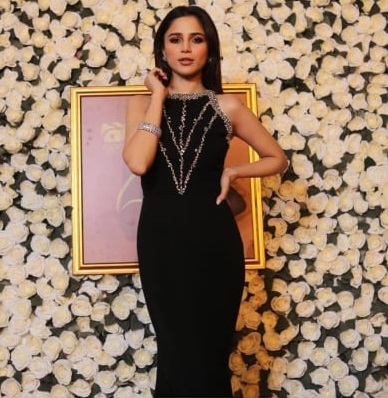 8. Yumna Zaidi
Yumna Zaidi opted for a shabby-looking black gown. Yumna's demeanor didn't go with this gown, and the color didn't suit her, as she looks fantastic in pastels. This gown, like most of the western clothes on the red carpet, was monotonous and ill-fitting, and her make-up reminded us of her face in Dil Umeed Tu Nahi. The dark lipstick overshadowed Yumna's delicate face.